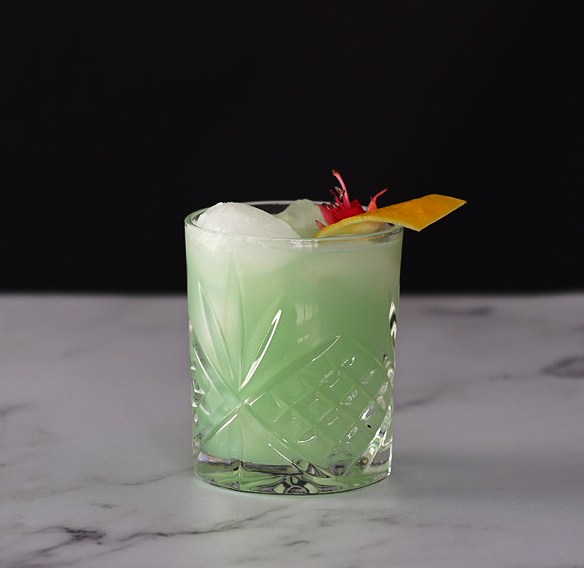 This cocktail is a firm favourite of regulars at LONDONHOUSE, the stunning rooftop bar at the top of the Hilton Chicago. The bar boasts extraordinary, panoramic views of the city and some dynamite cocktails.
The Pistachio Fizz starts out with sweet floral notes and finishes with a rich, nutty flavor and today we share the recipe to make your own at home.
Ingredients
1 1/2 oz Gin
3/4 oz Lemon Juice
1/2 oz Pistachio Orgeat
3/4 oz Lychee Puree
Garnish: Edible flowers and Lemon Swath
Method
Combine all ingredients in a cocktail shaker and shake over ice cubes to chill. Fine strain into a Collins glass and top with soda before topping with ice.