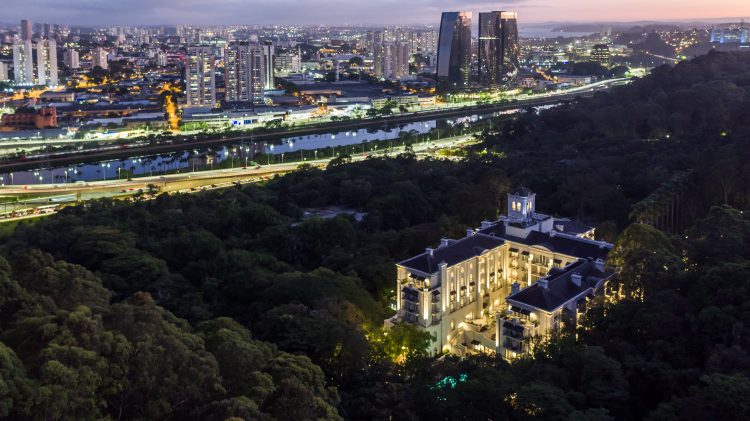 This cocktail comes to us from the heart of Sao Paulo, Brazil. Palácio Tangara is one of the ten extraordinary Oetker Collection hotels, and its bar has already attained legendary status amongst both locals and international visitors who are in town to sample the best of Brazil.
The Burle Bar at Palácio Tangará is home to the award winning bartender Ana Paula Ulrich who created today's cocktail recipe; the 'Save Me! Save Me!' The drink combines fine sherry, dry vermouth, Jatai honey and orange bitters to create a succulent cocktail.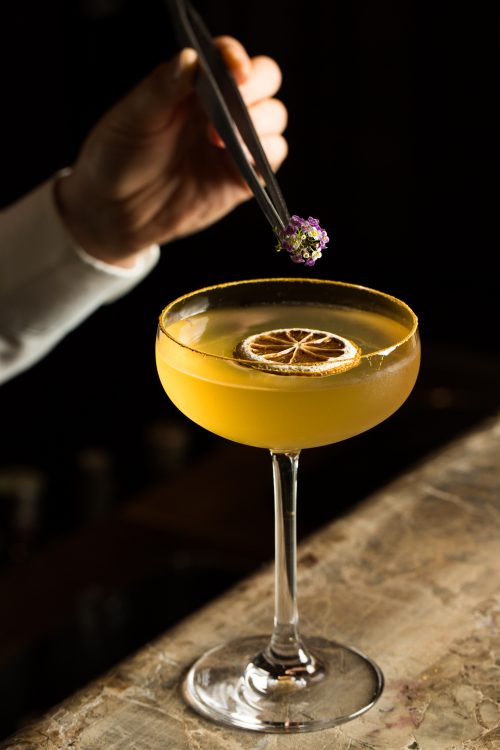 Ana Paula Ulrich created the cocktail in order to raise some awareness about the crucial importance that bees have within delicately balanced natural eco-systems. Whilst those looking to make this at home may use any kind of honey (go local if possible), Ana's original version uses the Jatai honey, which is loved for its anti-inflammatory and healing properties.
The Burle Bar itself is a suitably handsome and opulent environment for a cocktail of this grandeur to be served. The interior decoration is inspired by Brazilian natural beauty and its dramatic sweeping landscapes and was desinged by Brazilian architect Patricia Anastassiadis.
Recipe
40ml Tío Pepe Fino Sherry
40ml Noilly Prat Vermouth
10ml St-Germain elderflower liqueur
10ml honey
Two dashes of Angostura Orange Bitters
Method
Simply muddle all of the ingredients together, adding honey last, with ice – no need to shake. Ideally served from a Marie Antoinette glass or long Martini glass.