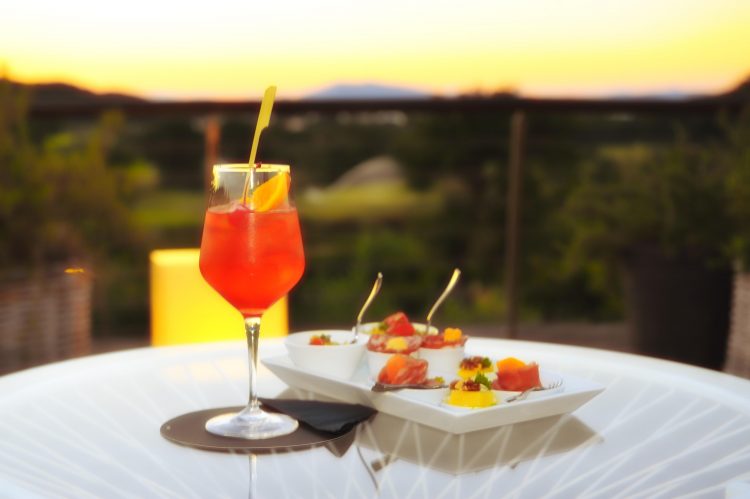 The Argentario Golf Resort & Spa is a stunning five star extravaganza with an immaculate 18 hole golf course right in the beating heart of Tuscany. The Aper Bar at the Argentario Resort prides itself on its innovative mixology for its guests and Giuseppe Josef Calo, the Head Barman at The Aper Bar, has shared his signature recipe for 'The Argentario Spritz' with us, to allow 'DIY' enjoyment.
'The Argentario Spritz' itself is a variation on the classic style of Spritz, it is amongst the most popular cocktails sold at the bar which is entirely understandable given its highly refreshing and photogenic nature.
Giuseppe notes "this is a fresh and aromatic drink, perfect for the summer. This cocktail is a great refresher and just sipping it will remind you of the sights and smells of Tuscany."
Ingredients
3 cl of Aperol
1 cl of homemade sour cherry syrup
Prosecco di Valdobbiadene
A slice of orange and a maraschino cherry
Method
Simply combine the ingredients together and pour over ice in a high ball glass.