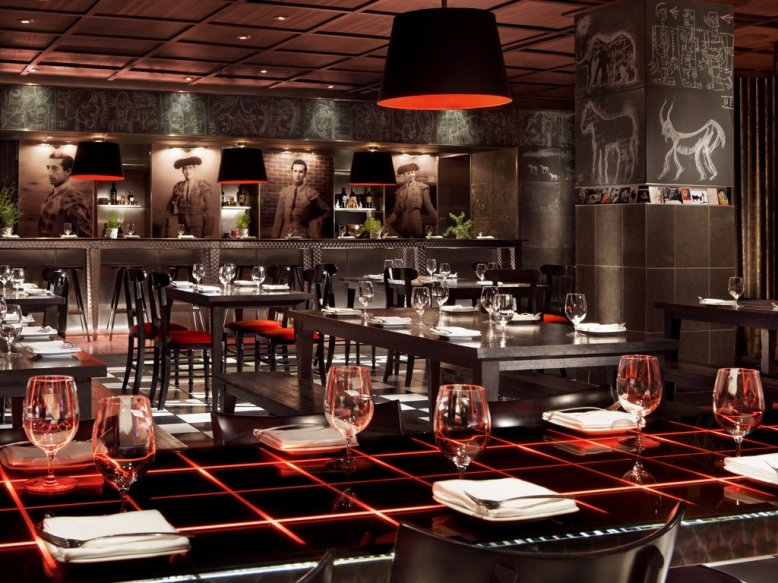 As soon as I get off of the plane at LAX, one of the first things I do is make a reservation at Bazaar. I have dined there countless times and each visit is more exciting and enjoyable than the last.
Everything about Bazaar oozes extravagance. It is set in the heart of the SLS, one of Beverly Hills' most elite hotels and before you even step into the restaurant you are faced with unadulterated luxury.
A line of perfectly valet-parked supercars framed the edge of the courtyard. They come in a rainbow of colours that glistened in the darkness; from the blood red Ferrari 458 Italia, glittering gold Lamborghini Aventador and the quiet elegance of the gunmetal grey Rolls-Royce Phantom, its engine purring, waiting for its owner to return.
It is no great secret that Bazaar is the place to see and be seen. As it was a Friday evening, the restaurant was bustling with beautiful people, this is Beverly Hills after all. Dapper gentlemen in tailored suits held hands with glamorous women in floor length dresses. There is no such thing as being overdressed at Bazaar.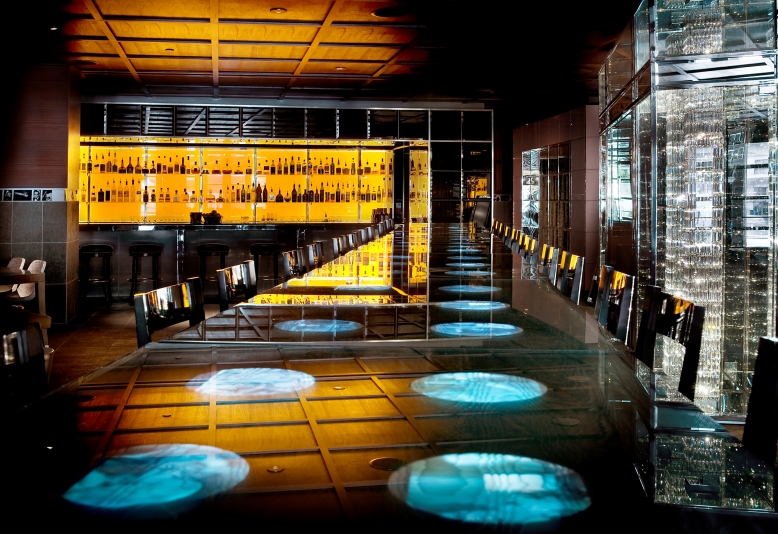 The service was impeccable as usual and we were seated within mere moments. It was then that I had a second to observe the surroundings that my boyfriend and I had missed so much.
With its black and white tiled floors, glossy black tables and theatrical props, Bazaar is an aesthetic playground. The extraordinary space is a Philippe Starck creation and the end result is utterly dazzling and reminiscent of Alice in Wonderland on acid.
Bazaar is like no other establishment I have ever dined at. It is much more than a restaurant, it is a dining experience. Bazaar literally has it all; Bar Centro, where you can enjoy delicious cocktails whilst watching classic black and white films that are projected onto the surfaces of the glossy onyx tables.
The progressive dining experience also enables a choice between the different areas in the restaurant including; Rojom, Blanca and The Patisserie.
There is also Regalo, less a shop and more of a luxury retail adventure where eclectic items are available to purchase; from sculptures to finger puppets.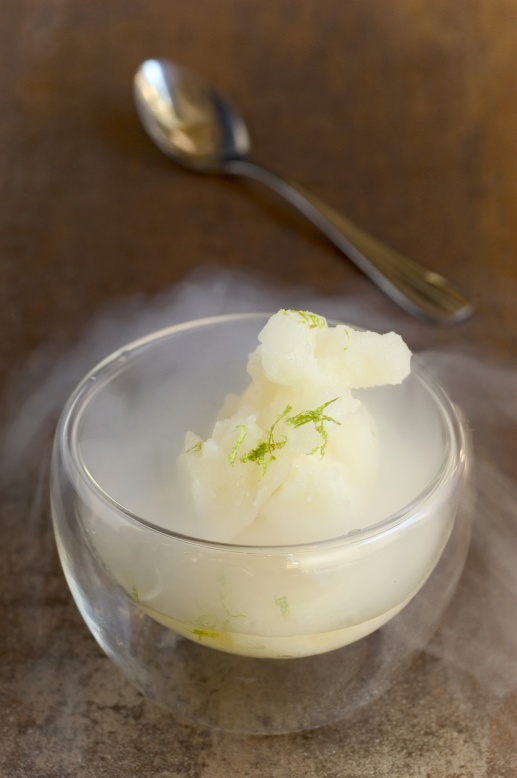 Suddenly, our friendly waiter arrived and we knew exactly what we wanted to order. Over the years we had fallen in love with certain dishes from the extensive Tapas style menu. We ordered eight dishes to share between us.
The cuisine boasts rich Spanish flavours incorporated with the playful yet mad science of molecular gastronomy.
There is no better example of this than the 'LN2 Caipirinha's', which are served tableside in a whimsical fashion. They are made with Brazilian Cachaca, fresh lime and sugar, frozen with liquid nitrogen.
As the mixologist whipped up the drinks in a cloud of sweet fog, beautiful blonde Russian woman who was sat next at the table next to us gasped. She pulled at her partner's sleeve and begged him to order the liquid extravaganza for her.
The drink was as delicious as I remembered. It was also just as refreshing and absolutely lethal. After two, you can feel your senses cloud until your mind is as foggy as the drink. Luckily, soon enough our food arrived.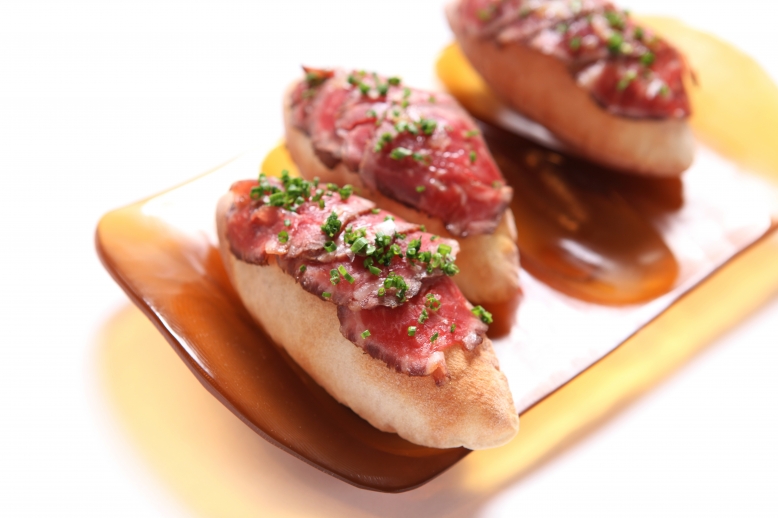 We ordered the 'Not Your Everyday Caprésé' salad, which is made with liquid mozzarella and tomatoes that literally explode with freshness when you stick your fork in them.
We devoured the Sweet Potato Chips that were as light as crisps and served with a smooth yoghurt dip with star anise.
The undeniable highlight of the dishes was the 'Philly Cheesesteak'. Light and crunchy air bread was filled with warm melted cheddar cheese and rich and tender Wagyu beef.
Each dish was more delicious than the last and just when we thought we couldn't eat another morsel, we were presented with the dessert menu.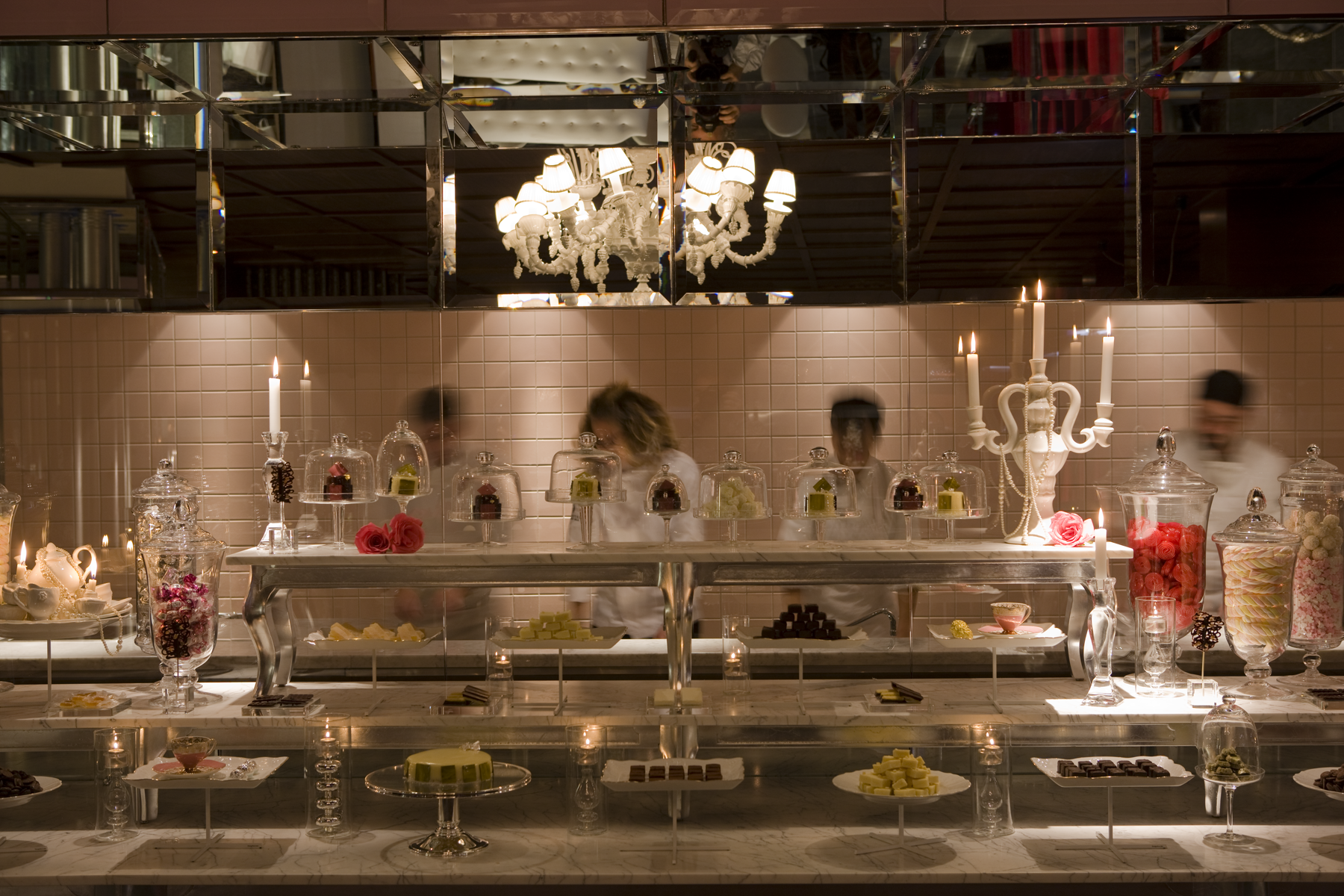 To say the menu is extensive is an understatement. There are dozens of exotic teas and heavenly desserts, from the 'Caramel & Organic Milk Chocolate Bonbon' to the 'Hot Chocolate Mousse' which is served with cool pear sorbet and salty hazelnut praline.
I chose the red velvet cupcake, which was served in a ruby cube with a cloud of white cream on the top and a square of rich dark chocolate. It was the perfect end to the evening.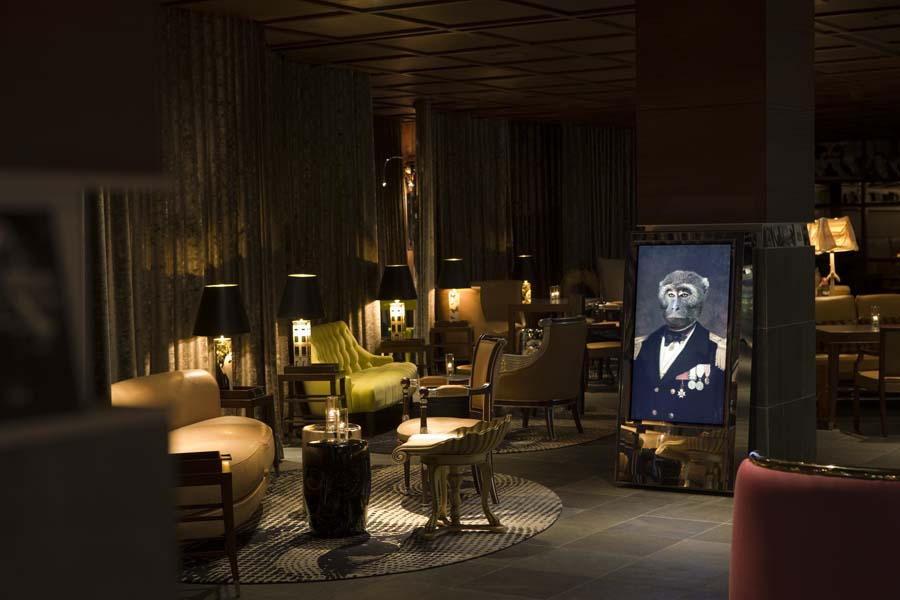 As we paid the bill, we ensured to leave a substantial tip to reflect another truly extraordinary evening. As always, I promised myself that I would visit Bazaar as soon as I possibly could.
At Bazaar, you can expect the unexpected but one thing is certain, traditional restaurant rules do not apply.
It is theatrical, whimsical and promises a unforgettable experience visit after visit. Those who know me well, know that I would not say the following lightly, but Bazaar is without doubt my favourite restaurant in the world.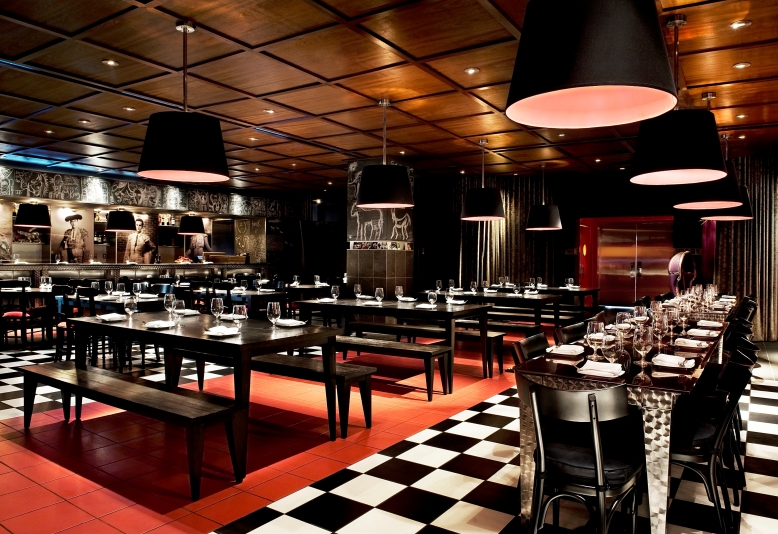 Bazaar
(310) 246-5555
465 S. La Cienega Blvd. Beverly Hills, Los Angeles, California, 90048