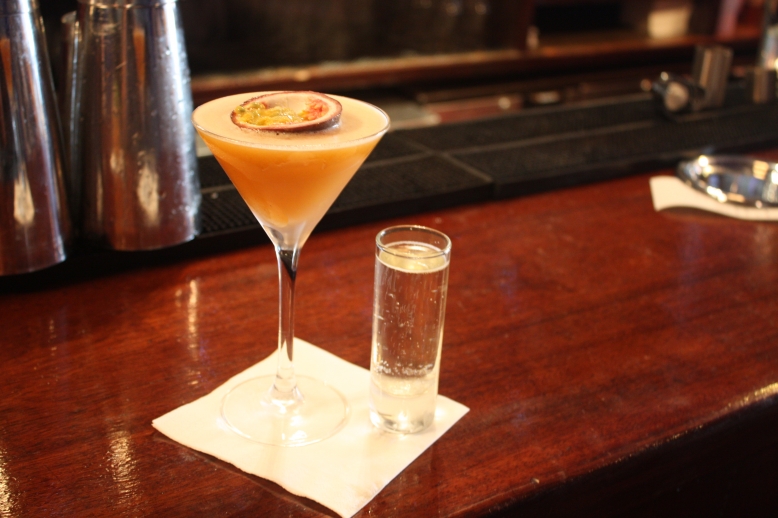 Nestled into one of Soho's many sidestreets, you'll find the birthplace of one of the most famous cocktails in the world: the Porn Star Martini.
A little way down London's Old Compton Street, London Academy of Bartenders (LAB) – originally set up as a school for the brightest and most promising bartenders and mixologists in the country – plays host to an incredible range of spirits and cocktails with a back bar boasting a selection of over 400 different bottles. And with over 90 cocktails on the annually-changing menu there is truly something for every taste.
We met up with General Manager Marco Piroli to find out more.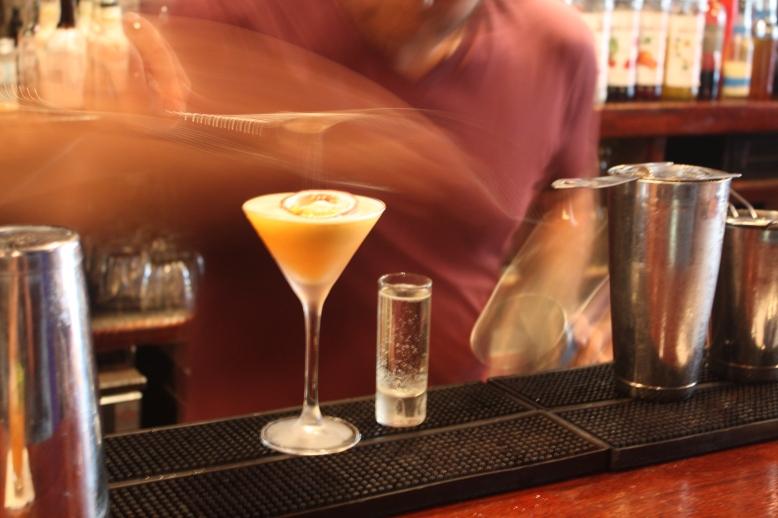 "We get a really wide range of clients here", he told me: "and with the wide age range as well, we have created a cocktail menu that is affordable and can cater to everyone". With a double spirit and mixer starting at a mere £7.50, LAB Bar really stands out from its expensive London surroundings. Even their bottled beers are cheap (£4-£4.90). And with innovative and great quality cocktails also on the menu, it really is worth a visit.
I tried two cocktails, the first was LAB's signature Porn Star Martini. It is served traditionally with a chilled double shot of Italian Rizzardi Prosecco on the side. "When it was created", Marco explained, "it was intended that the drinker should take a sip of the martini followed by a sip of the prosecco". Of course, he was right: the marriage of the sweet passionfruit and vanilla infused cocktail with the dryness of the relatively floral prosecco made for a concoction that awakens every single tastebud. An exquisite classic.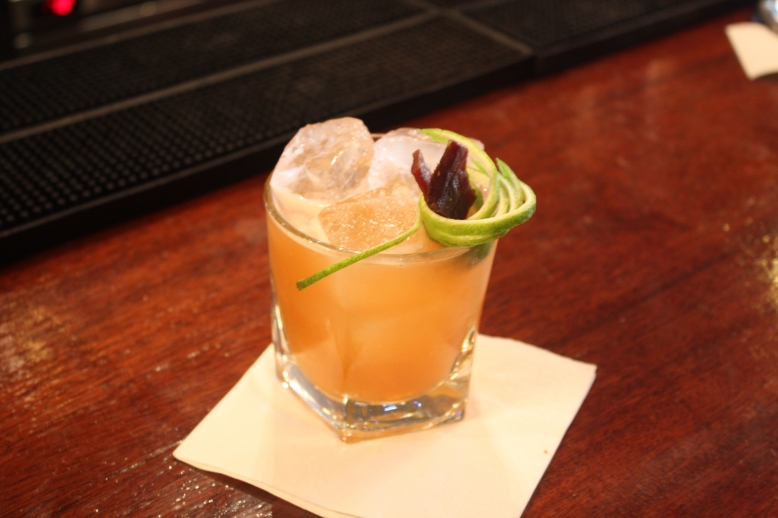 The second cocktail I tried was at the other end of the scale, a brand new, experiemental cocktail. Marco explained, "for a customer who has never come to LAB before, I would always recommend they tried two of our cocktails. One being the Porn Star Martini and then the other being chosen from the first two pages of the cocktail menu. These are the newest cocktails on the menu and they have all been thought up here". Being a huge lover of all things rum, I naturally opted for a Jamaican-inspired cocktail: Jerk Sparrow.
The Jerk Sparrow oozes a rich array of flavours from the drinks ingredients, which includes; Smith & Cross Rum, Cocchi Vermouth di Torino, Velvet Falernum (a Bajan liqueur made from sugar cane, lime, almonds and cloves), lime juice, mango & jerk seasoning, sugar, all spice 'Jamaica-pepper' Pimento Dram and Angostura Bitters. The Jerk Sparrow is undeniably a complex cocktail to mix, but the quality and smoothness of the flavours makes it well worth the £9 asking price. Served on the rocks and  garnished with a twist of lime and some beef jerky, it's not half bad to look at either!
Lab Bar
12 Old Compton St, London, W1D 4TQ
020 7437 7820
The full menu is downloadable via pdf at www.labbaruk.com/pdf/cocktail-list.pdf.