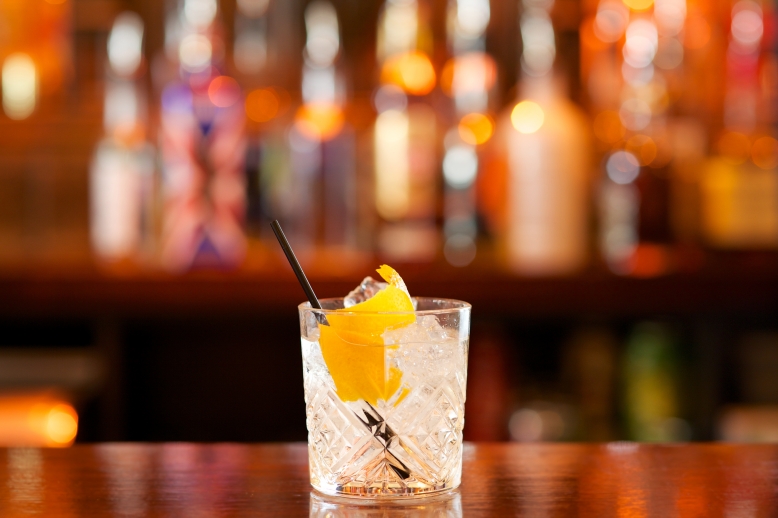 The seaside town of Brighton is an ideal place to spend a fun-filled weekend away from the inner-city hustle and bustle. As well as its laid-back vibe and quirky style, it boasts some of the best cocktail bars in the business. Whether you're pursuing a sophisticated tipple after a long day of work, or simply looking to have fun night out with some friends – Brighton has you covered.
With its lively atmosphere and fantastic choice of cocktails, Be At One was high on my list of great cocktail bars. With the addition of the Brighton location, the collection of their bars in the UK stacks up to 24, and it's very easy to see why they have become so popular. The bar also offers their very own cocktail masterclasses, for those looking to get behind the bar and have fun learning the art of mixology.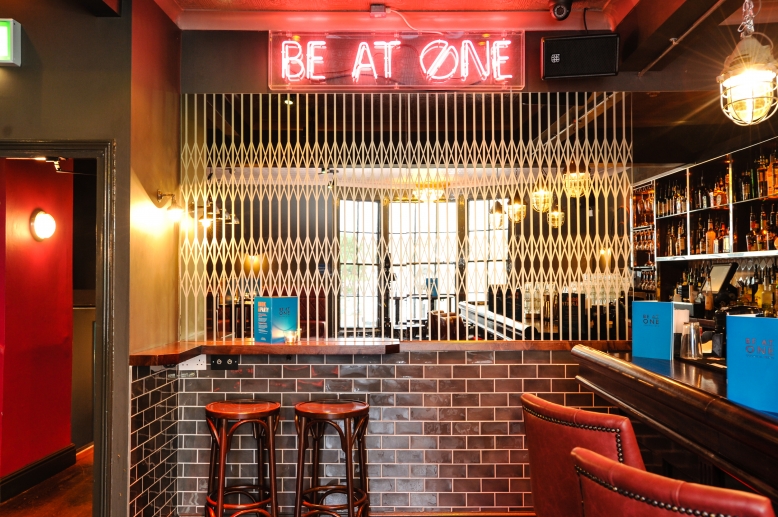 The combination of lavish decor and urban-style fittings, which is continued across both floors, makes Be At One Brighton all the more appealing. As you look around the room, your eye is drawn to the exposed brickwork, industrial-style lamps suspended from the ceiling, and authentic shutters; there is even a neon sign just to evoke a genuine metropolitan feel. In contrast to this, intimate seating booths are furnished with red leather and are surrounded with classic wooden high-stools and tables to place the cocktail(s) of your choice.
Be At One has a unique way of categorising their extensive selection of drinks, which saves the process of sifting through long lists of cocktail choices. The cocktails are segregated into sections according to the primary spirit used in each, for example a rum enthusiast can skip straight to the segment with all rum-based creations. The menu even has a section entitled 'The Top Twelve', ideal for the person seeking guaranteed satisfaction, and one mysteriously titled 'Something Different', designed for those feeling a little more adventurous.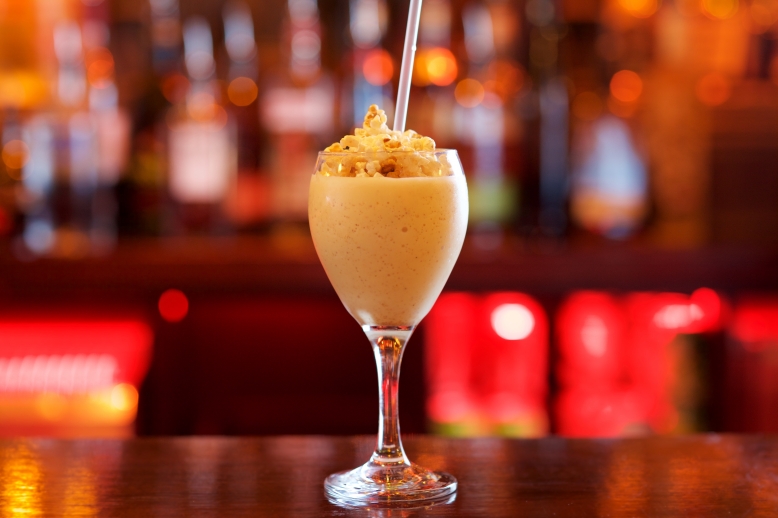 Entrusting the expert opinions of Be At One, we ventured for number ten on the 'Top Twelve' list of cocktails, aptly named 'Popster'. This unusual concoction included butterscotch schnapps, ice cream, and a good helping of ground and whole popcorn pieces. The combination of sweet and salty flavours is a success and has admittedly ruined me for all other popcorn-based cocktails, for which there are very few. Thankfully the friend that accompanied me has very similar taste, and so the 'Popster' is almost certainly going to be a regular choice. Prices range from £7 to £10.50, but as one of the bartenders I spoke to stated, it is the superior quality and wide range of cocktails that sets them apart from contenders.
For those who prefer a slightly stronger beverage, the 'Abolut Gangster' is the one for you. Described as 'martini in style, but with a twist', this vodka-orientated cocktail is a fresh take on the Old Fashioned favourite. If you're looking for something a bit different, the 'White Mocha-Tini' is a must-try; combining cafe liqueur with white chocolate liqueur and espresso, there is nothing not to love about this frothy number. Speaking to one of the bartenders, one of the most popular drinks on the menu is the Amaretto Sour, a simple mix of Disaronno, lemon juice, egg white and sugar; however one of her personal favourites is a sweet and spicy tequila-sweetened 'Chica Caliente'.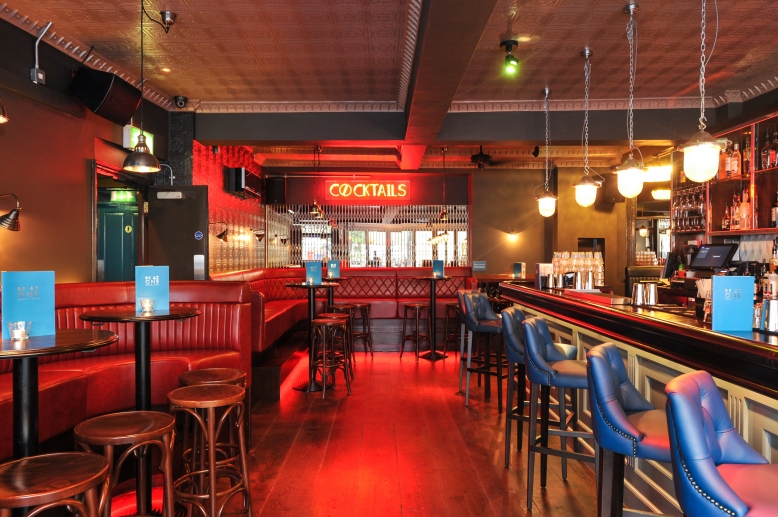 A word has to be said for the choice of music played throughout the night. This is probably one of (if not the best) playlists that I have ever heard at a bar, club or otherwise. From R&B classics by R.Kelly and Lupe Fiasco, to more recent artist, as well as some rediscovered 90's club classics featuring music by Basement Jaxx. Towards the end of the night the bar winds down with some indie rock via The Kooks amongst others, catering for pretty much every music taste.
Observing and conversing with the bar staff at Be At One, there seems to be a genuine passion and joy for creating fantastic cocktails – although the demand is high and tenders have to maintain a fast-pace, they have found the perfect balance between professionalism and fun. The large number of customers that they attract night after night is testament not only to the brimming list of drinks, but owing to the welcoming and sociable team they have. Be at One Brighton can guarantee you a night you won't want to forget.
Be At One
5 Castle Square, Brighton, BN1 1EG
01273 777200