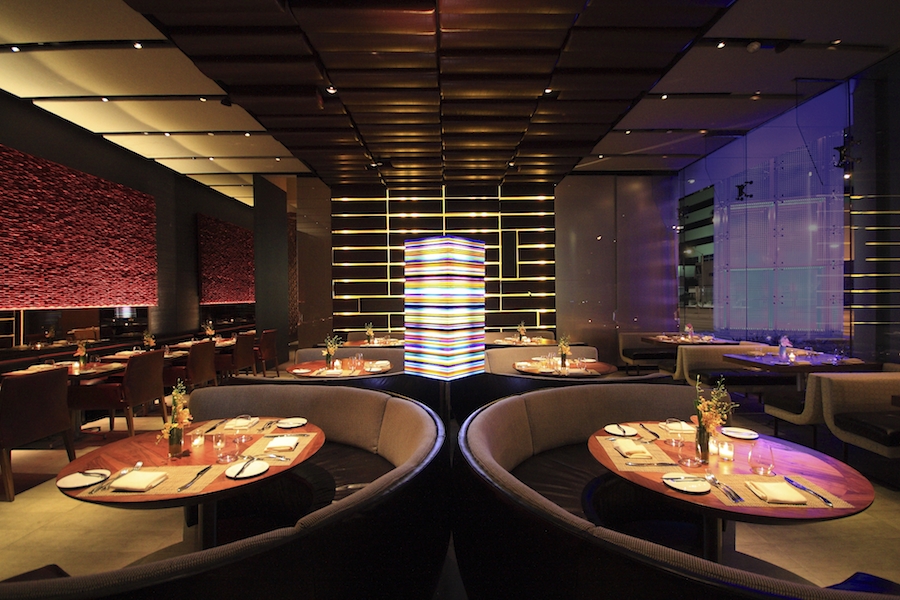 I have had the pleasure of visiting Boa in West Hollywood quite a few times over the years and each experience has been better than the last. The staff are warm and kind, the décor is contemporary without feeling pretentious and the food is always outstanding. It is safe to say that my expectations for my last visit were sky-high, luckily yet again Boa did not disappoint.
It was a Wednesday evening and the restaurant was heaving with Hollywood's elite. Boa has an air of understated elegance and the diners reflect that, exquisitely dressed women sipped cocktails alongside dapper men.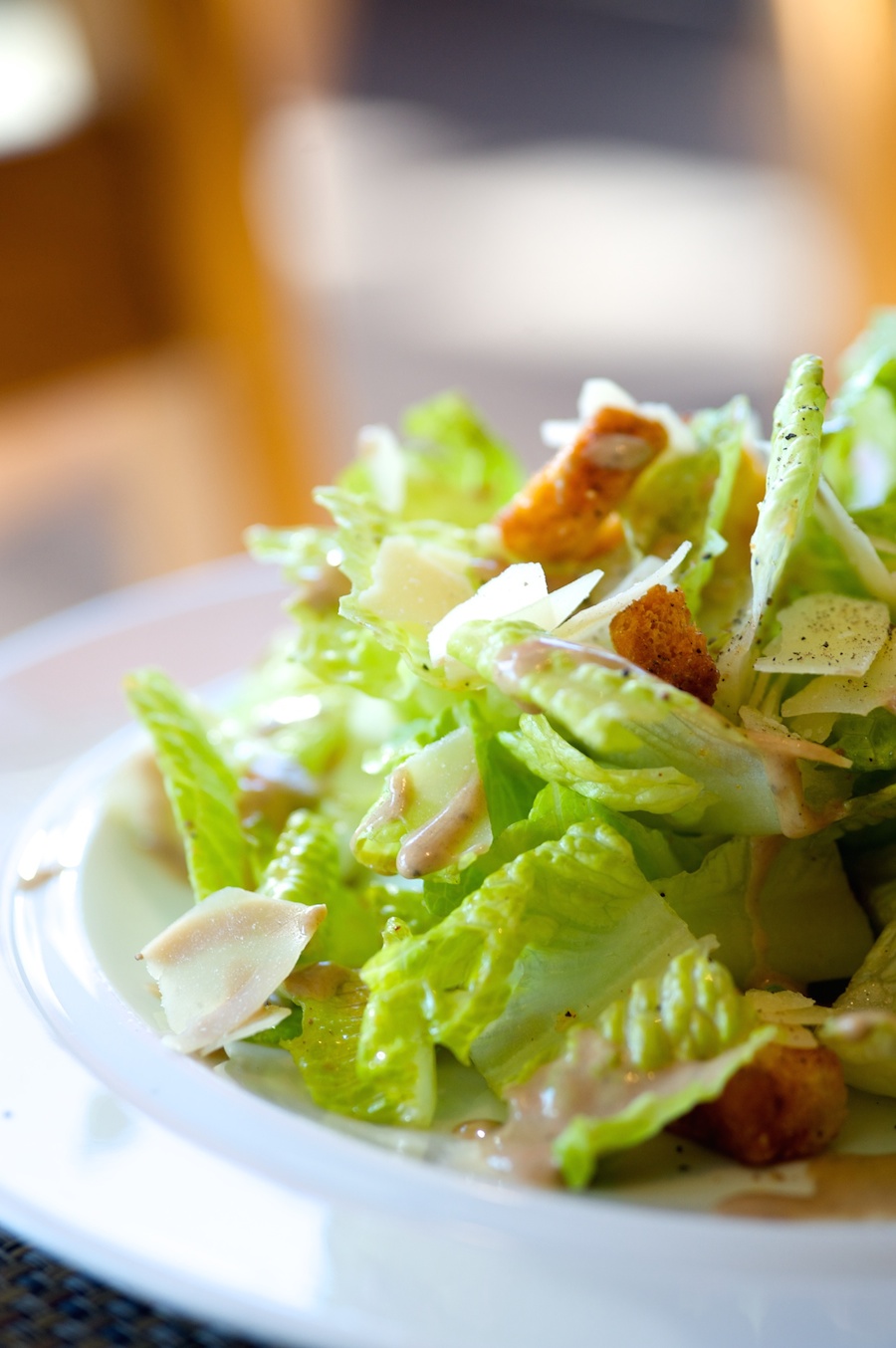 We hadn't visited Boa since our last visit to Los Angeles, which was 6 months prior, yet to our amazement the waiter remembered us from our last visit. After we shared pleasantries, we reeled off our requests to the hilarious waiter, who kept us entertained with anecdotes about the golden age of Hollywood.
After the waiter had taken our drink order, he brought us fresh hot bread rolls with cool soft and salty butter. It was a simple yet heavenly starter and we devoured them in mere moments.
I cannot write about Boa without mentioning their legendary Caesar salad. Boa offer a signature table-side service which consists of an incredibly limber chef, who rolls a stainless-steel trolley over to your table and asks courteously how you like your salad and whether you have any allergies. Then, before your very eyes, the most delicious Caesar salad I have ever had is whipped up and presented to you. The lettuce is fresh and crisp, the dressing is rich and the croutons are delectably crunchy. It is a marvel and I could not recommend it enough.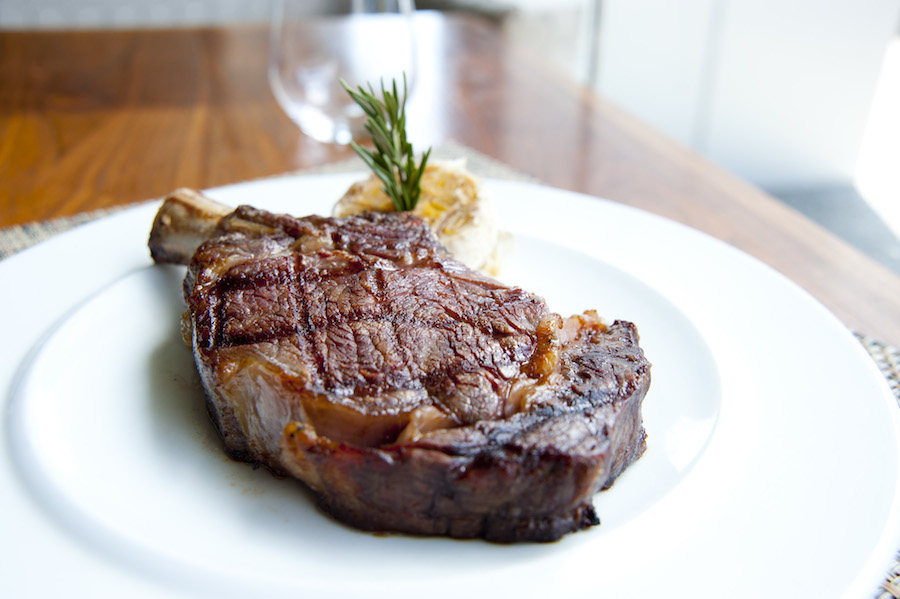 As soon as the efficient waiter whisked my salad away, the Pièce de résistance arrived. Our 21-Day Bone-In Rib-Eye steaks were served medium-well and were without a doubt, one of the best steaks I have ever tasted. It cut almost as easily as butter, was rich in flavour and practically melted on my tongue.
Our steaks were accompanied by the largest portion of sweet potato fries I have ever seen. Spotting my reaction to the extremely generous portion, the waiter laughed kindly and said: "See, all our sides are designed to share. I told you that one portion was plenty for both of you."
My boyfriend began devouring the sweet potato fries, which are one of his favourite dishes and not often found on most menus back in London. The fries were a golden red in colour and naturally sweet but the added salt gave them the perfect kick.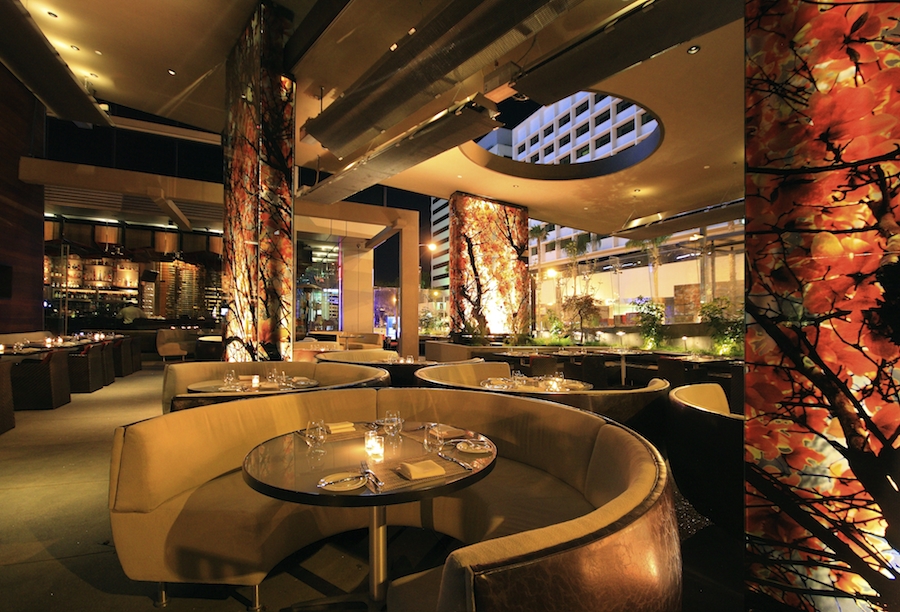 After we had demolished our steaks and nearly all of the fries, we mutually-agreed that neither of us had room for dessert. This initially sensible notion was shattered when the lovely waiter offered us Boa's signature 'Snickers' bar. It is a high-end take on the traditional Snickers bar with layers of nutty biscuit, chocolate mousse and a lacquer of delectably smooth dark chocolate on the top.
As we walked out into the hazy Los Angeles evening, we felt truly satisfied and already looking forward to our next Boa experience.
Boa
310.278.2050
9200 Sunset Blvd, West Hollywood, California 900693