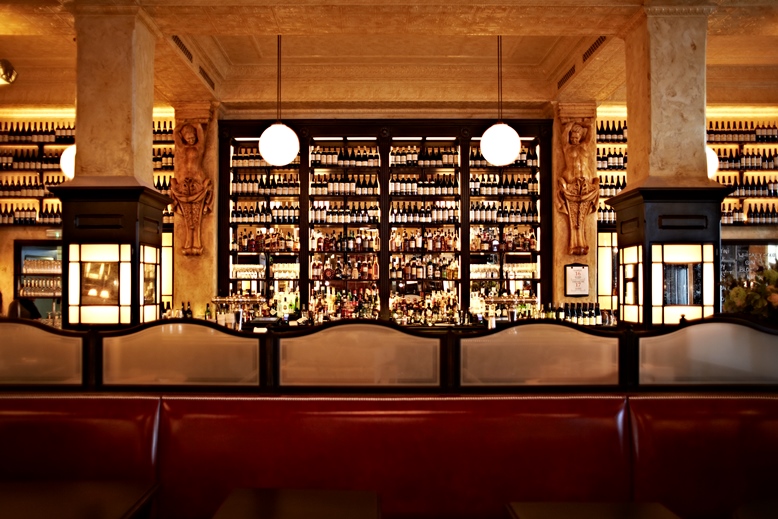 It was a typically grey Saturday afternoon and the streets of Covent Garden were unsurprisingly heaving with shoppers and tourists. Bustling streets in London are hardly a rarity, but this Saturday marked the second day of London Fashion Week (LFW); so the city was more over run than usual. After a busy morning attending LFW shows and presentations at Somerset House, Jay Best and I were looking for a place to find solace for an hour or two.
We set our sights on Balthazar after hearing rave reviews from friends and colleagues. As soon as we stepped in it felt as though we had been transported to the set of Woody Allen's Midnight in Paris.
The interior had an undeniably opulent yet unpretentious feel. Red leather sofa's lined the vast room, alongside enchanting art-deco light fixtures that looked as though they had come straight out of F. Scott Fitzgerald's The Great Gatsby.
We were shown to two spaces at the luxuriously laden bar; little did we know that we were in store for much more than scotch on the rocks.
The waiters were impeccably polite and well-dressed, but it was the bar staff who really blew us away. Brian, a whiskey connoisseur from Boston, gave us a warm welcome and it wasn't long before he was educating us and allowing us to sample some of the most exquisite whiskeys in the world.
Thomas, a mixology extraordinaire with a dark and mischievous sense of humour, had us in peals of laughter. He was such a kind soul who took the time to reveal the best shops that sell rare alcohol in the city, even drawing us a map to ensure that we found them easily.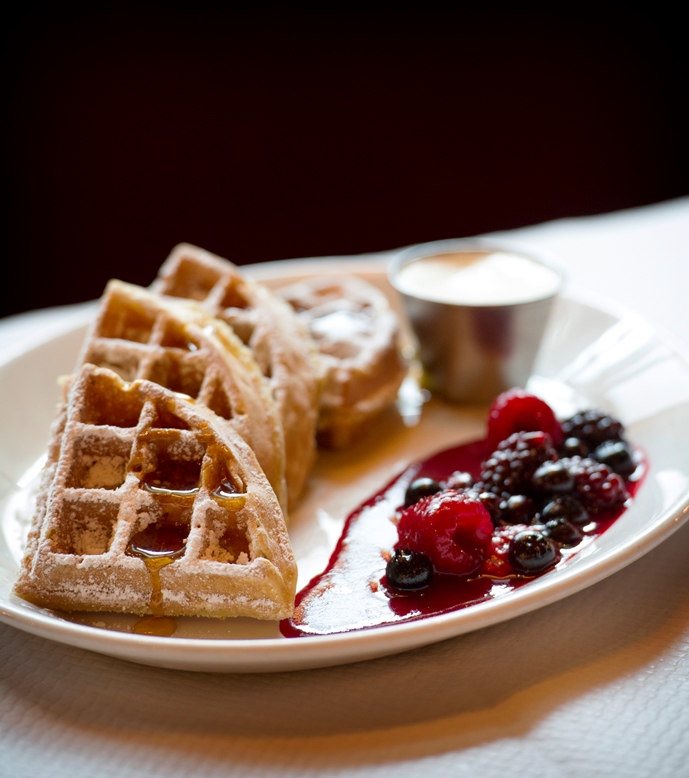 Much later, after we bade farewell to Brian, and promising that we would return, we emerged on to the streets and joined the bustling crowds. However, this time we felt as though we had spent the afternoon in a whimsical Parisian dream.
If you do decide to go and I strongly recommend that you do, look out for me, I will be the girl hoisted up at the bar, dressed head-to-toe in black and nursing a scotch with plenty of ice.
Recommendations:
We had a luxurious and gluttonous meal, each part more delicious than the next. After much deliberation, we opted for the 'hazelnut waffles with warm berries, crème fraîche and Canadian maple syrup'. The dish was rich and indulgent, the perfect antidote after a stressful morning.
Balthazar
020 3301 1155
4-6 Russell St, London WC2B 5HZ