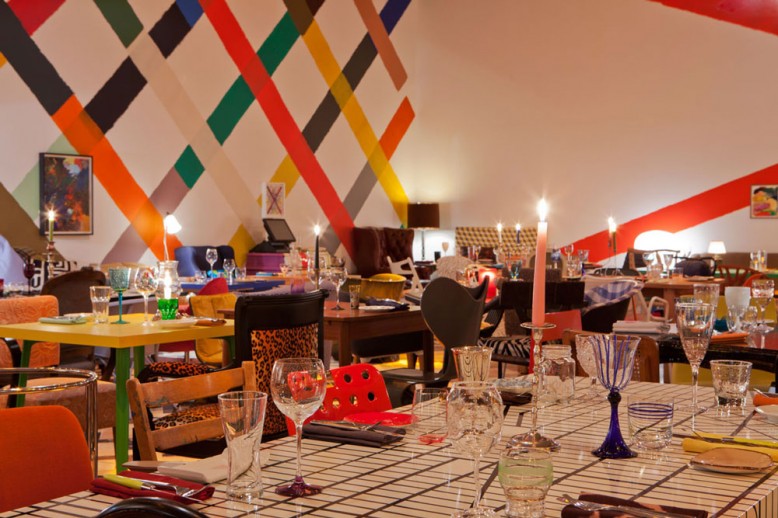 When I was looking for a suitable restaurant to celebrate my birthday earlier this year, I was looking for something exciting and extraordinary. Luckily, the Gallery at Sketch certainly did not disappoint in either area.
Sketch has been described by owner Mourad Mazouz as "the triple dream of launching a centre, for food, art and music." Sketch is made up of five components; the Gallery, the Lecture Room, the Parlour, the Glade and the East Bar. The bars and restaurants are located over two floors of a converted 18th century building in Mayfair, London.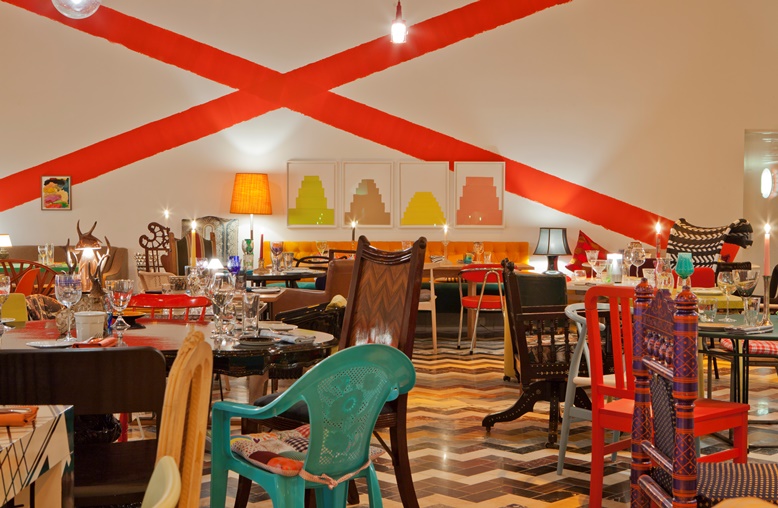 The interior design of the restaurant is eclectic to say the least. A heterogeneous assortment of statement furniture dominates the room and the walls are splashed with bright colours.
The little extra touches that Sketch offers are appreciated and impossible to ignore. From the popup menus to the napkins, emblazoned with a 'hand written' telephone number that looks as though it is from a secret admirer. It is in fact Sketch's phone number but it is an interesting gesture nevertheless.
On the subject of the toilets, I never thought I would say this but the main highlight is definitely Sketch's famous egg toilets. Located on the second floor above the Gallery, there are dozens of pods in a vast open space, half for men and the other half for women. Illuminated by squares of multi-coloured lights on the ceiling, these pods are home to adorable individual cubicles.
Aside from the incredible décor, we must not forget the food. The menu is as eclectic as the design of the restaurant, with a selection of meat, fish and pasta, there really is something for everyone.
The food is presented in a beautiful yet meticulous manner. The Gallery does not serve meals, it serves edible works of art.
The Gallery at Sketch is not just a restaurant, it is an experience. So if you are looking for something eclectic, extravagant and extraordinary, come out to play at the Gallery.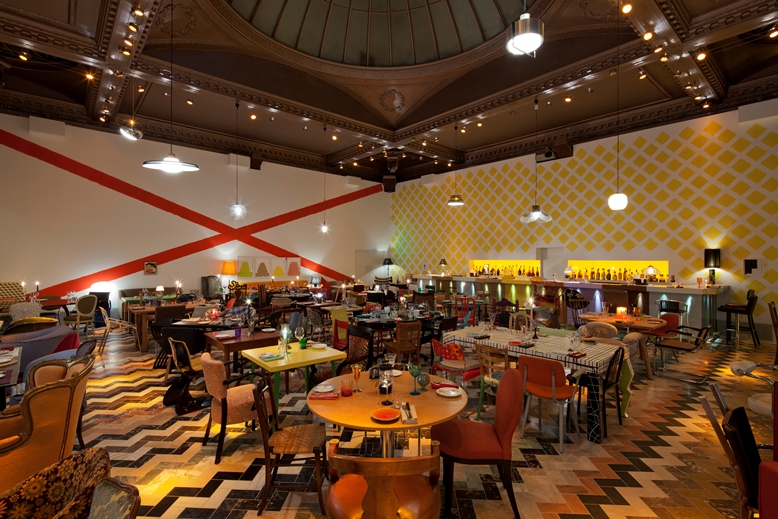 "What is this place?" "All I wish," said the voice, "is that you arrive with an open mind and imagine, if you will, a painting that never dries."
Recommendations: We skipped starters and dessert in favour of cocktails, but my main course was divine. I chose the 'old-fashioned steak au poivre' served medium-well with potatoes. The steak was delicious, it was full of flavour and cut smoothly like butter. One of my dearest friends chose the beef and foie gras burger, which she raved about for days due to its richness and lingering flavours.
Sketch
020 7659 4500
9 Conduit St, London W1S 2XG