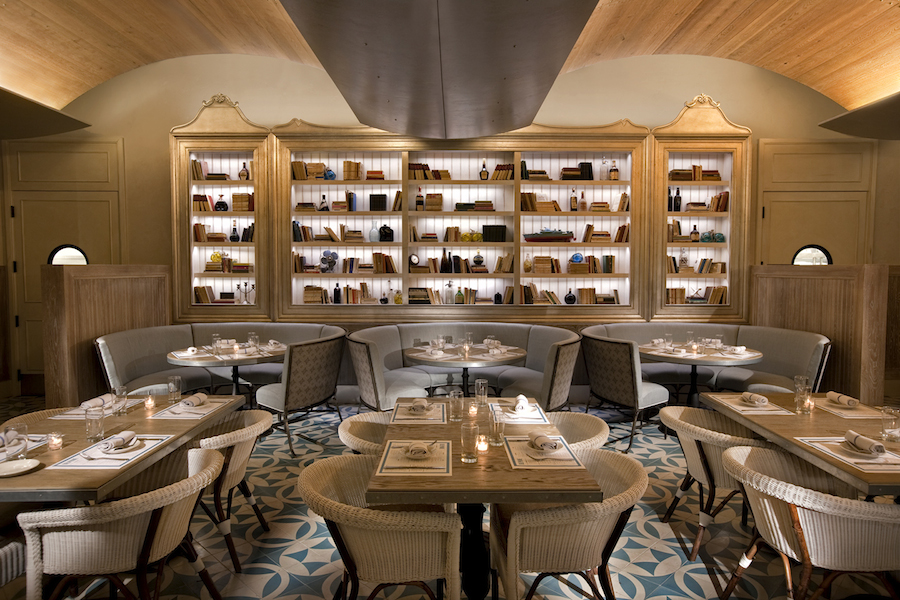 Whenever I have visited Los Angeles, I have called the iconic W Hollywood hotel my home. During a stay in 2010, I discovered Delphine, a restaurant that is located on the ground floor of the hotel. Since then, Delphine has become one of my regular haunts, whether I stay at the W hotel or not.
The restaurant is located at street level and once the doors are opened and the glittering lights of the iconic Hollywood Boulevard meet your eyes. However, once the doors are closed you couldn't feel further from the bustling streets of Hollywood.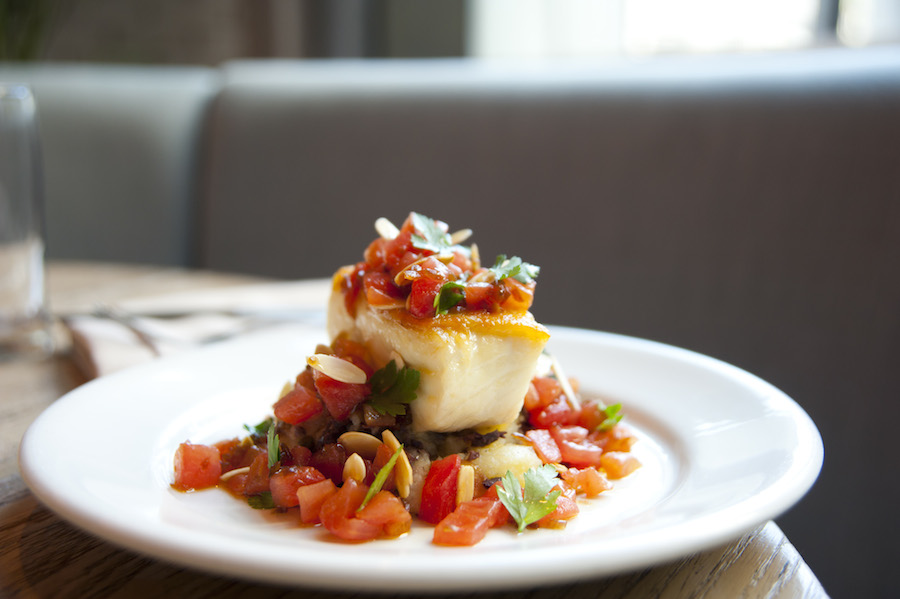 The interior epitomizes understated luxury, with rich cream wicker chairs and dove grey booths that are ideal for sinking into. Vintage black and white photographs adorn the walls and vast ceiling fans dominate the ceilings. It has an undeniable air of sophistication and is reminiscent of the chic restaurants that are dotted along the French Riviera.
I prefer to sit outside in the courtyard and soak up the warm early morning sun. It is here that I read the newspapers over a pot of English Breakfast tea.
Although it has been a bit of an early morning haven for me at times, there is never a dull moment in the restaurant. No matter what time or day, the restaurant is filled with the light buzzing of chat and laughter amongst friends and colleagues.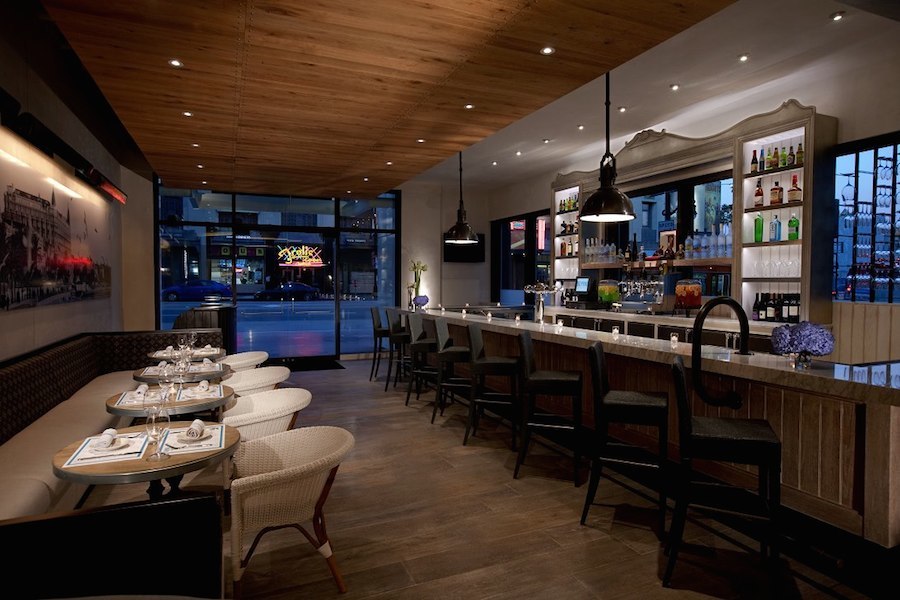 The restaurant's menu is made up of delicious contemporary American and French inspired dishes. A highlight is the famous Delphine Burger, which melts on your tongue and is accompanied by a stack of salty golden fries. I couldn't recommend the Croque-Monsieur highly enough. It is served with a generous portion of salty and delicious ham and crowned with melted Gruyère.
During my luxurious breakfasts, I always opt for Delphine's signature French Toast. It is light and fluffy and served with a generous drizzle of warm maple syrup and a dusting of sweet icing sugar.
Spend a morning, afternoon or evening at Delphine and you will undoubtedly see why the LA Times called Delphine, "A bright new star on Hollywood Boulevard."
Photos courtesy of Delphine
Delphine
www.innovativedining.com/restaurants/delphine
323.798.1355
6250 Hollywood Blvd, Los Angeles, California, 900283