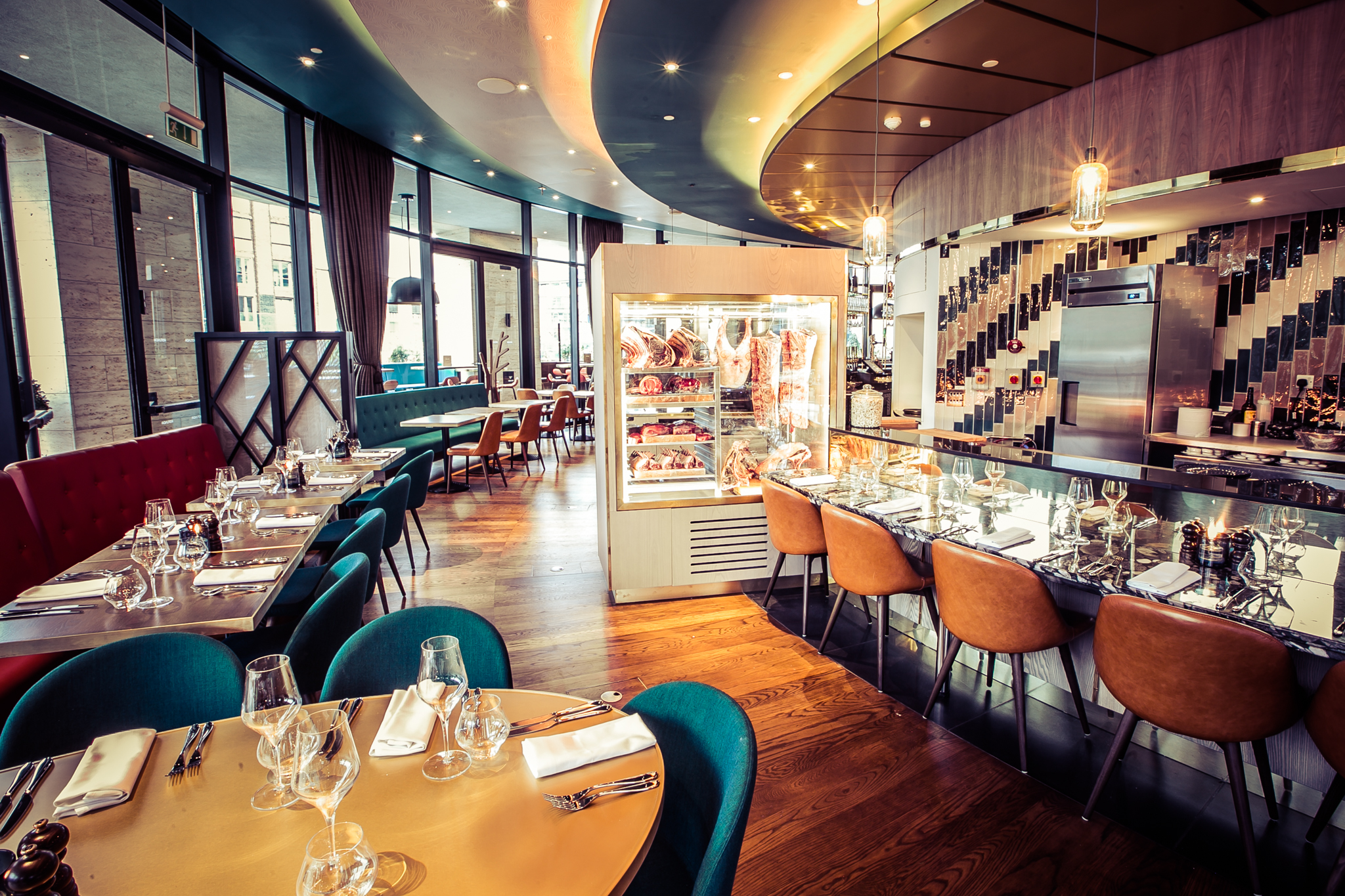 The very first restaurant to open at Kings Place 10 years ago, we review Rotunda which has now relaunched following a huge £1.5 million refurbishment. Perched on the Regents Canal away from the hustle and bustle of Kings Cross, Rotunda (named after the shape of the restaurant) is like a mirage oasis that appears when you turn off York Way.
The new Rotunda is still as busy as ever. We arrived at 6pm and the bar is packed with locals and regulars, with many sitting outside on the terrace overlooking the water which is open all year round.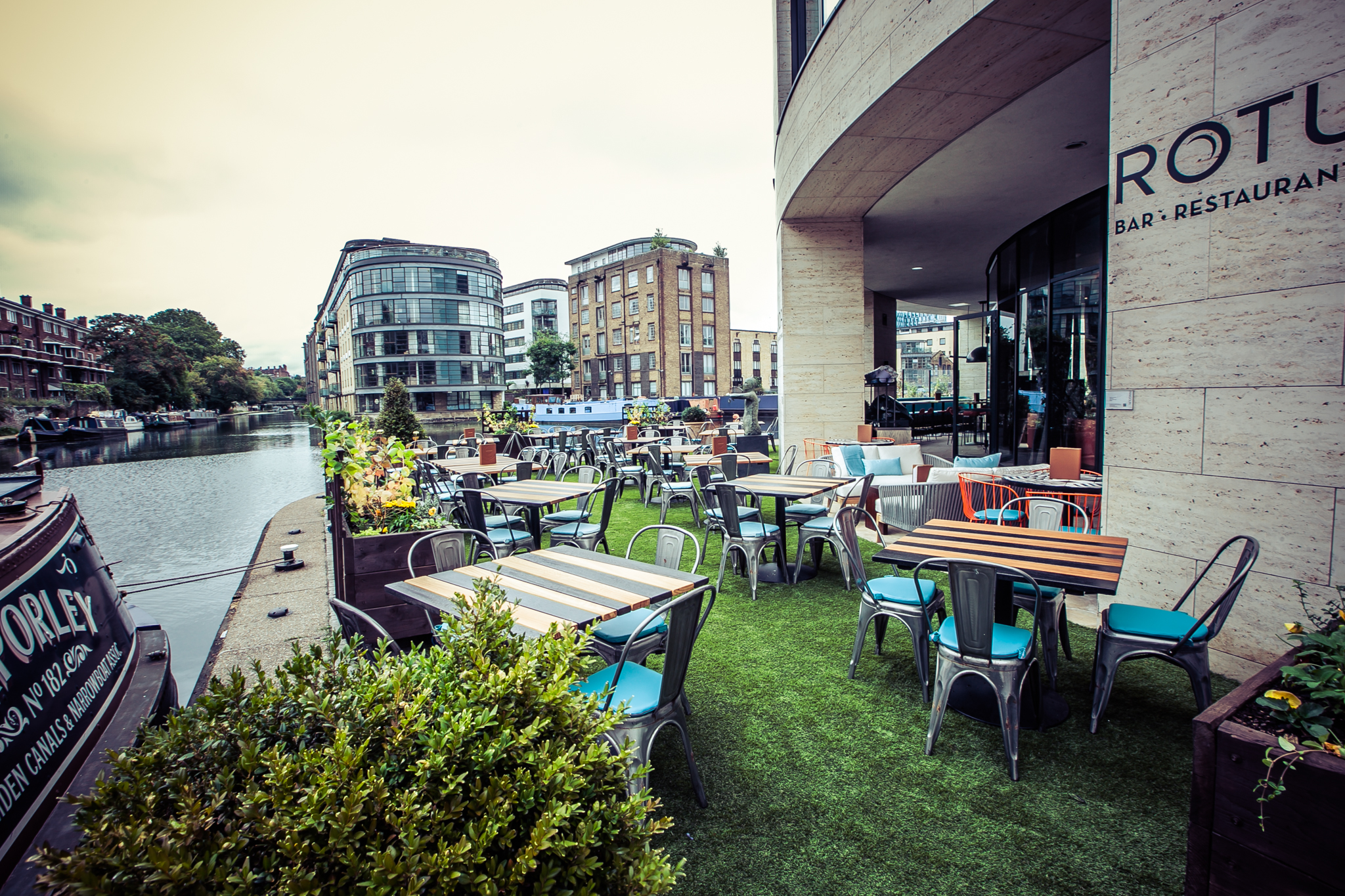 We had a brief chat about how Kings Cross has changed over the years with owner John Nugent over a perfectly made Aviator and Boulevardier Negroni. He said, "The arrival of Eurostar was a game changer. Restaurants aside, there is a real community in action with organisations such as Global Generation, Urban Partners and Kings Cross Recruit helping thousands of people through initiatives."
Most tables are set around the outside of the restaurant but my favourite place to sit would be the newly built counter which has 12 seats, ideal for watching Chefs in the open kitchen. At Christmas, a taste of the Alps comes to the heated terrace bar outside with mulled wine and festive snacks.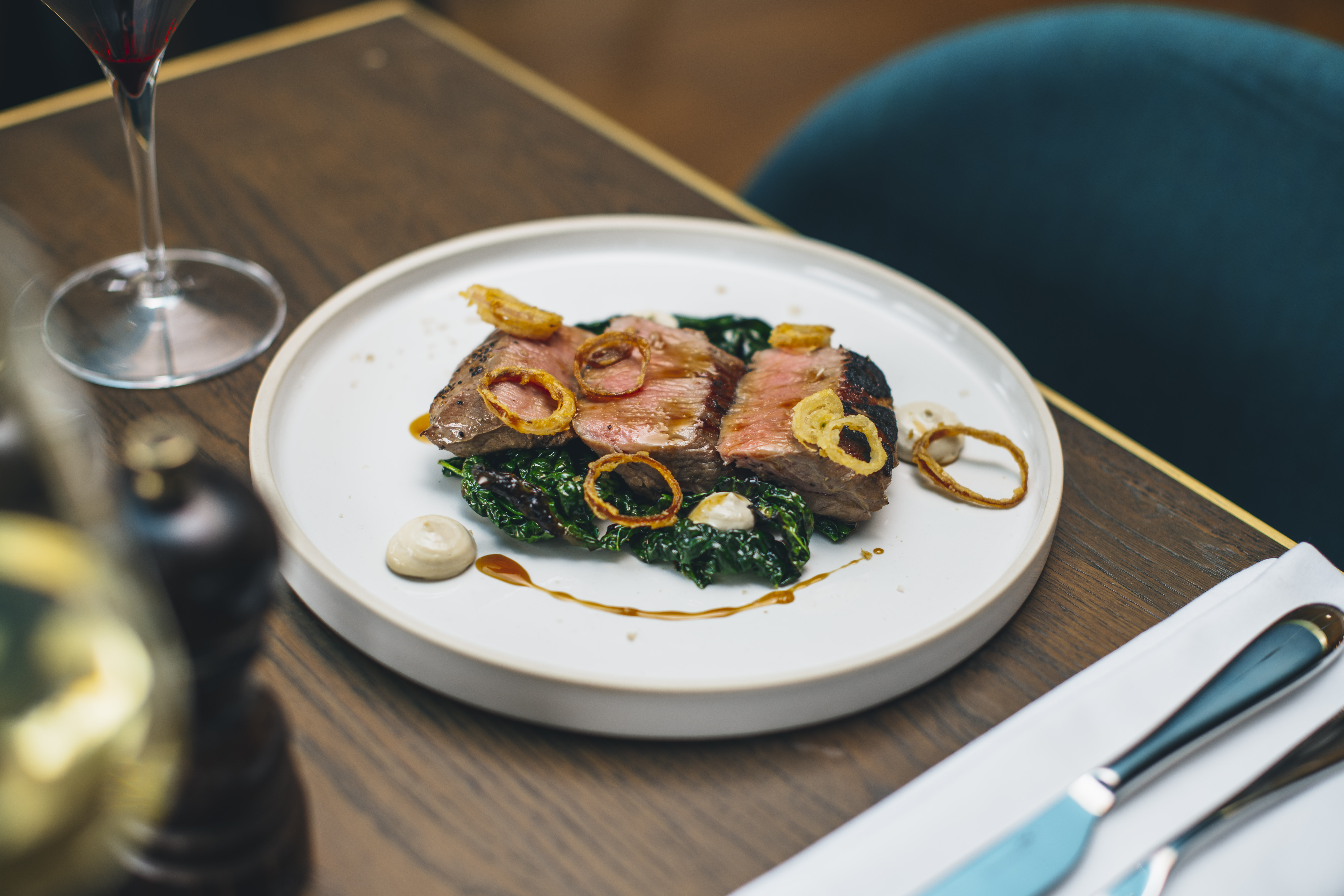 Looking through the menus, the meat is a massive talking point here. Their 'gate to plate' mantra means Limousin X beef and Texel lamb comes direct from their own farm in Northumberland. Everything else then happens at Rotunda where every cut of meat is used including bones for stock. This mantra makes a huge difference to the taste. I had a rib eye which was so tender and rich. The beef also had this deep, dark colour and a distinctive smell which you don't often experience.
As well as beef, we sampled some other options. Radishes with smoked sea salt aioli really did whet the appetite. Sometimes, simplicity is really the best. A colourful cuttlefish salad also impressed with marinated heirloom tomatoes, crunchy caper berries and smoked paprika.
For desserts, the showstopper is an absinthe flamed blackberry Alaska. At just £12, this sharing dessert for two arrived flaming at the table. Blackberries are tangy, sweet then smothered with soft meringue.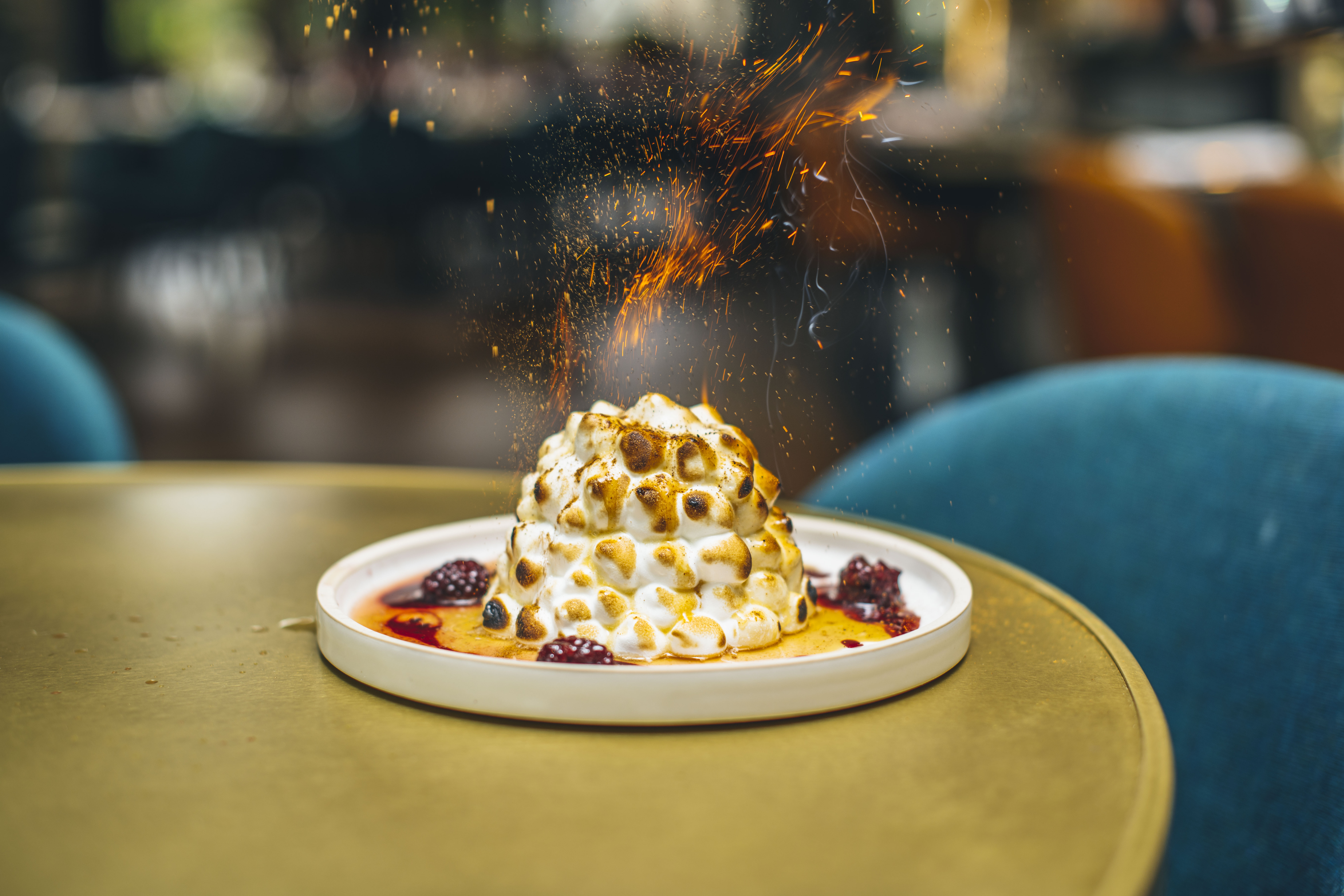 The 100 strong wine list has a clever twist with a section dedicated to pairing wine with lamb and beef dishes. Choosing a wine by meat category from a wine list is different and makes life so much easier. It can be tricky to pair wine to lamb as it is genteel and juicy yet has pronounced flavours so the list leans towards a more fresher style of red like Pinot Noir. Wines for the beef section embrace more robust reds like Malbec.
If you love a proper cut of meat, the renewed Rotunda is for you. 10 years after opening, Rotunda has had more than a refresh – it's a re think of everything they do with that passion coming through in every bite.
Rotunda Bar & Restaurant 
020 7014 2840
Kings Place, 90 York Way, Kings Cross, London N1 9AG