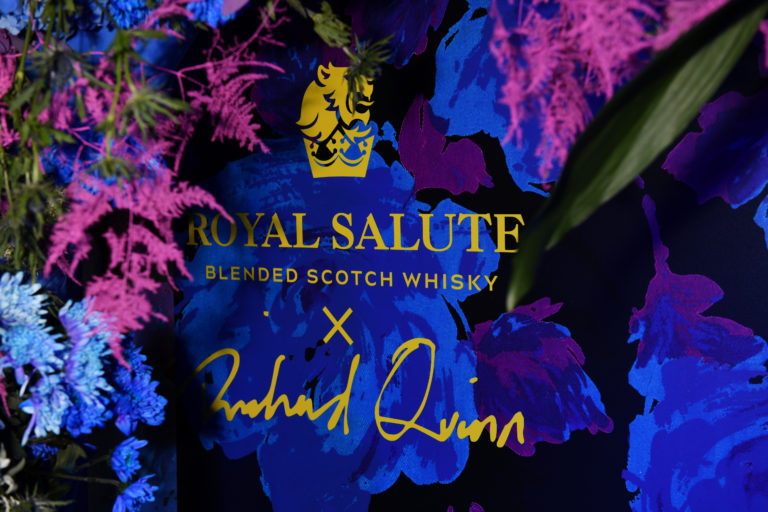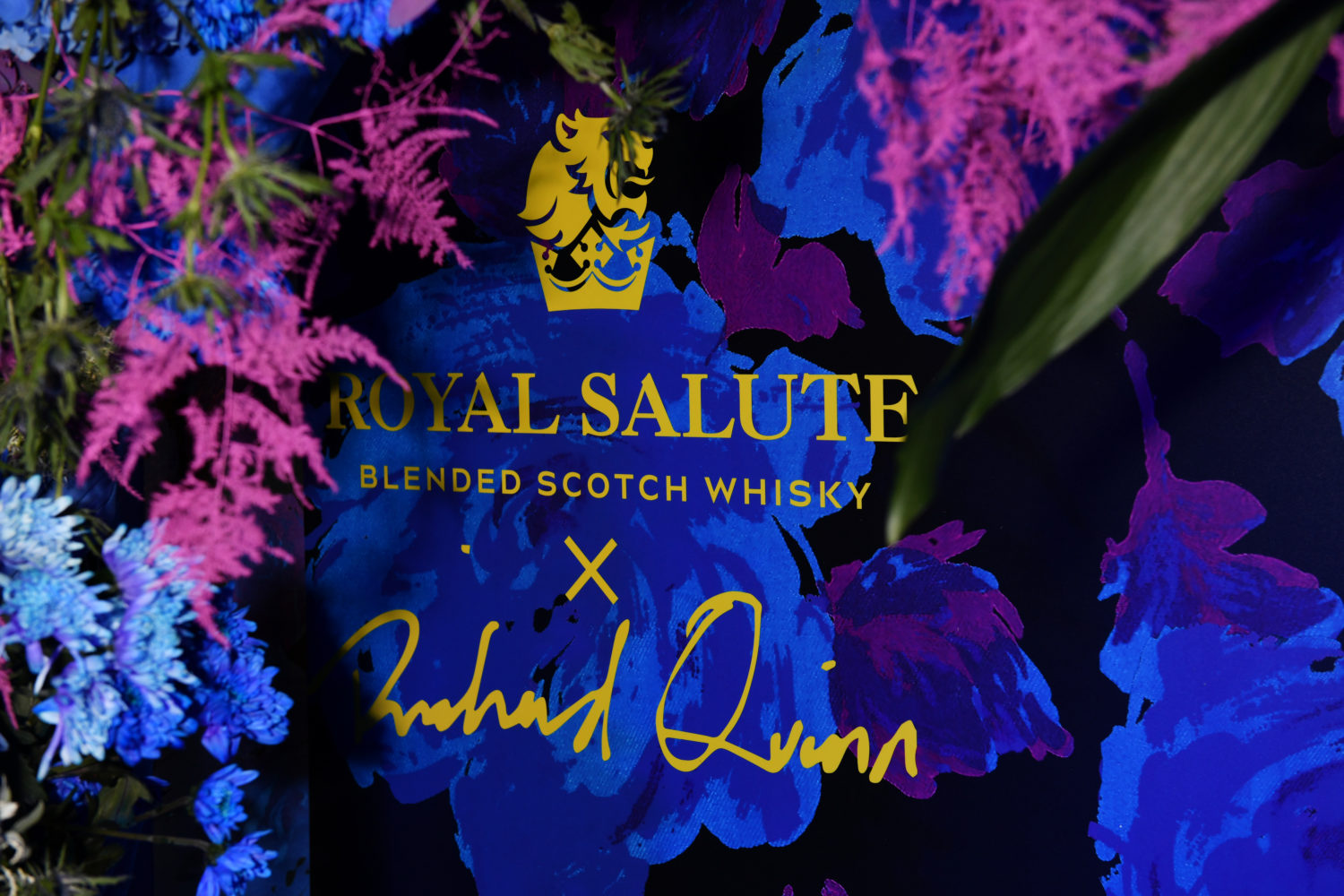 Papparazzi and legions of fans swarm like honey bees outside The Londoner hotel, clamouring to catch a glimpse of fashion royalty or perhaps even actual royalty. Even The Queen is a fan of Richard Quinn. Her Majesty has previously presented him with the inaugural Queen Elizabeth II Award for British Design and has also sat front row at his show alongside the Queen of fashion Anna Wintour.
Fashion Week always sets London alight, drawing fashion's elite like fireflies but everyone knows that the Richard Quinn show is in a league of its own. This year was particularly spectacular as Richard Quinn joined forces with Royal Salute, the master of exceptionally aged Scotch whisky and our personal favourite.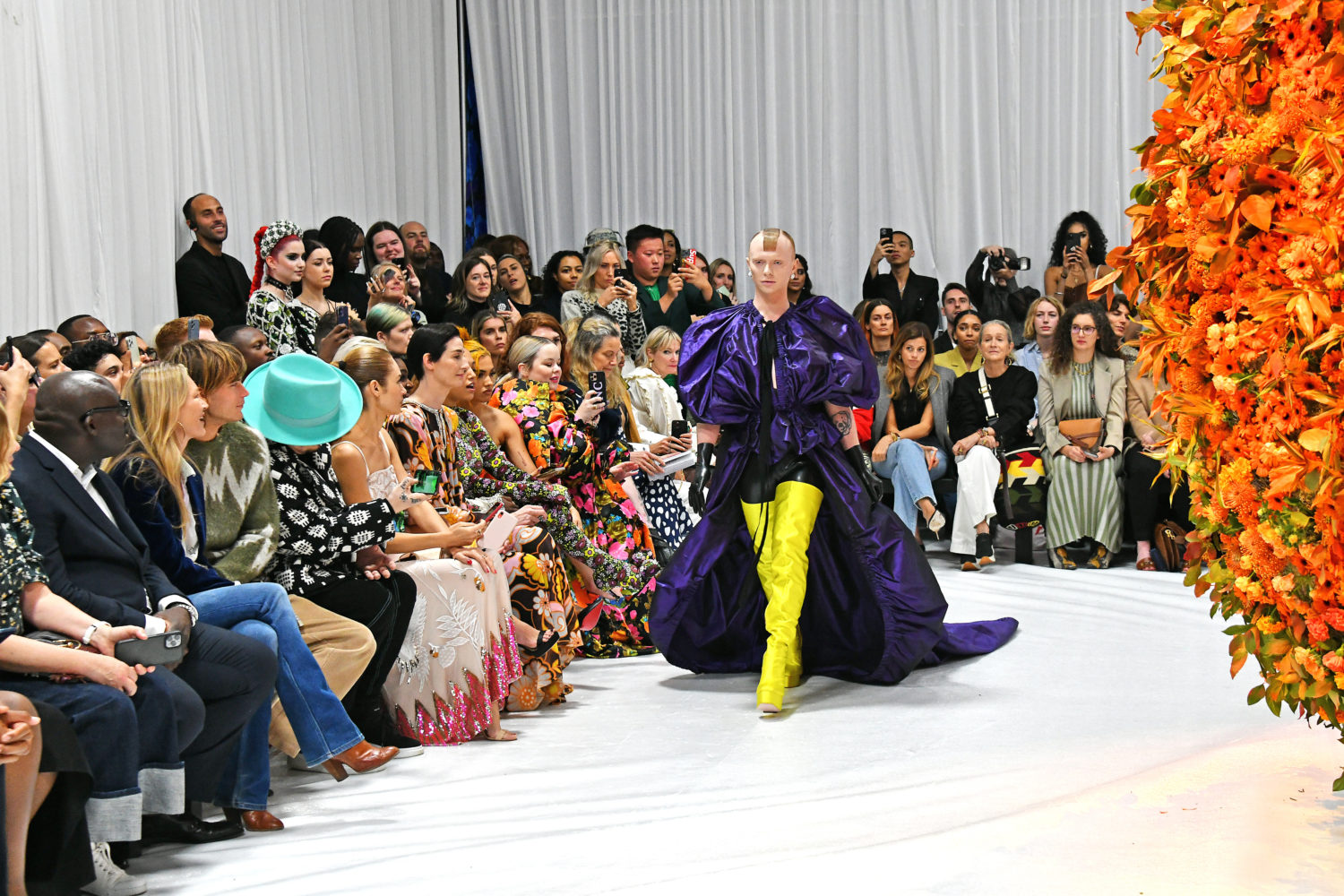 When two powerhouses of this magnitude come together it is destined that sparks will fly. Royal Salute and Richard Quinn are a match made in heaven, brought together by a shared desire to push their craft beyond expectation.
Royal Salute is internationally beloved for its commitment to pushing the boundaries of whisky blending, whilst Richard Quinn's elegant and emotive style has won the heart of the fashion industry.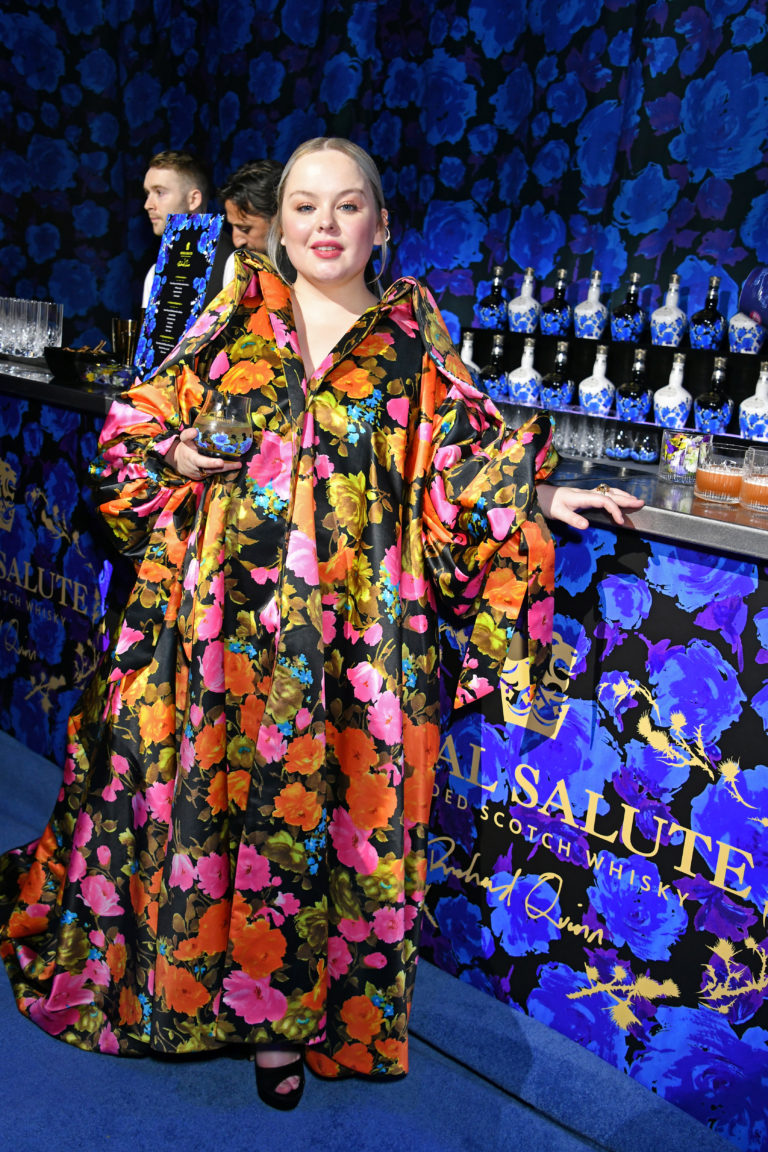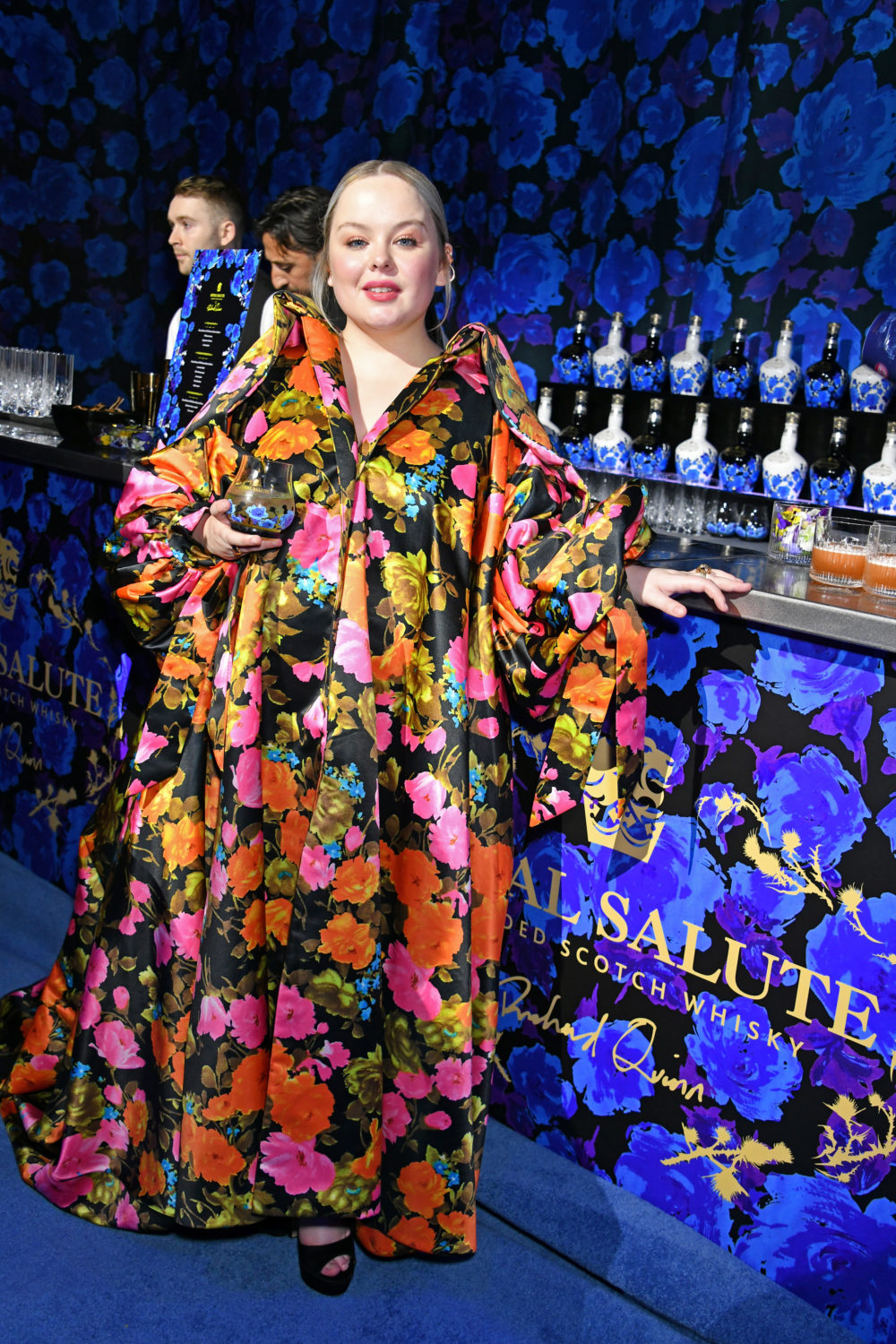 Speaking on the collaboration, Richard Quinn said: "Being able to spark creatively with Royal Salute has been an amazing experience. Witnessing craftsmanship and innovation within different expertise has always fascinated me, so exploring the world of expertly blended and high-aged whisky for the first time was such a powerful source of inspiration."
He added, "The collaboration has been a real creative process and I'm thrilled that the expression that resulted from this great partnership encapsulates both of our passions in a truly modern way. I love the thought that my designs for Royal Salute will be collected and treasured for years to come by whisky and fashion lovers around the world."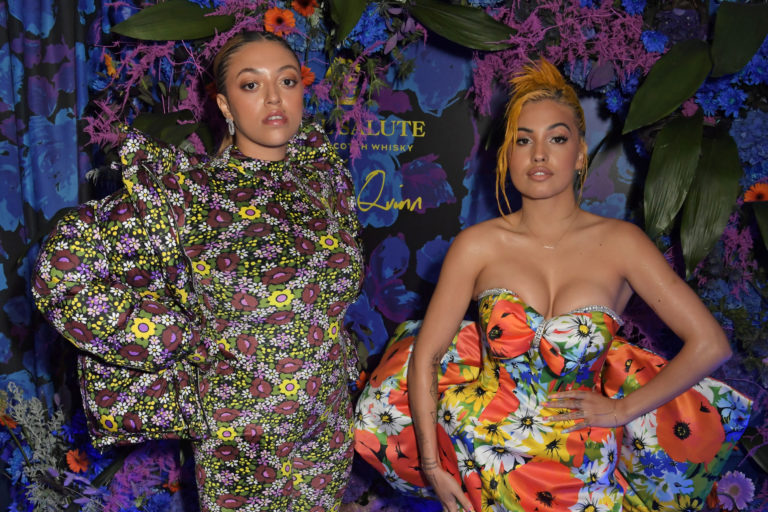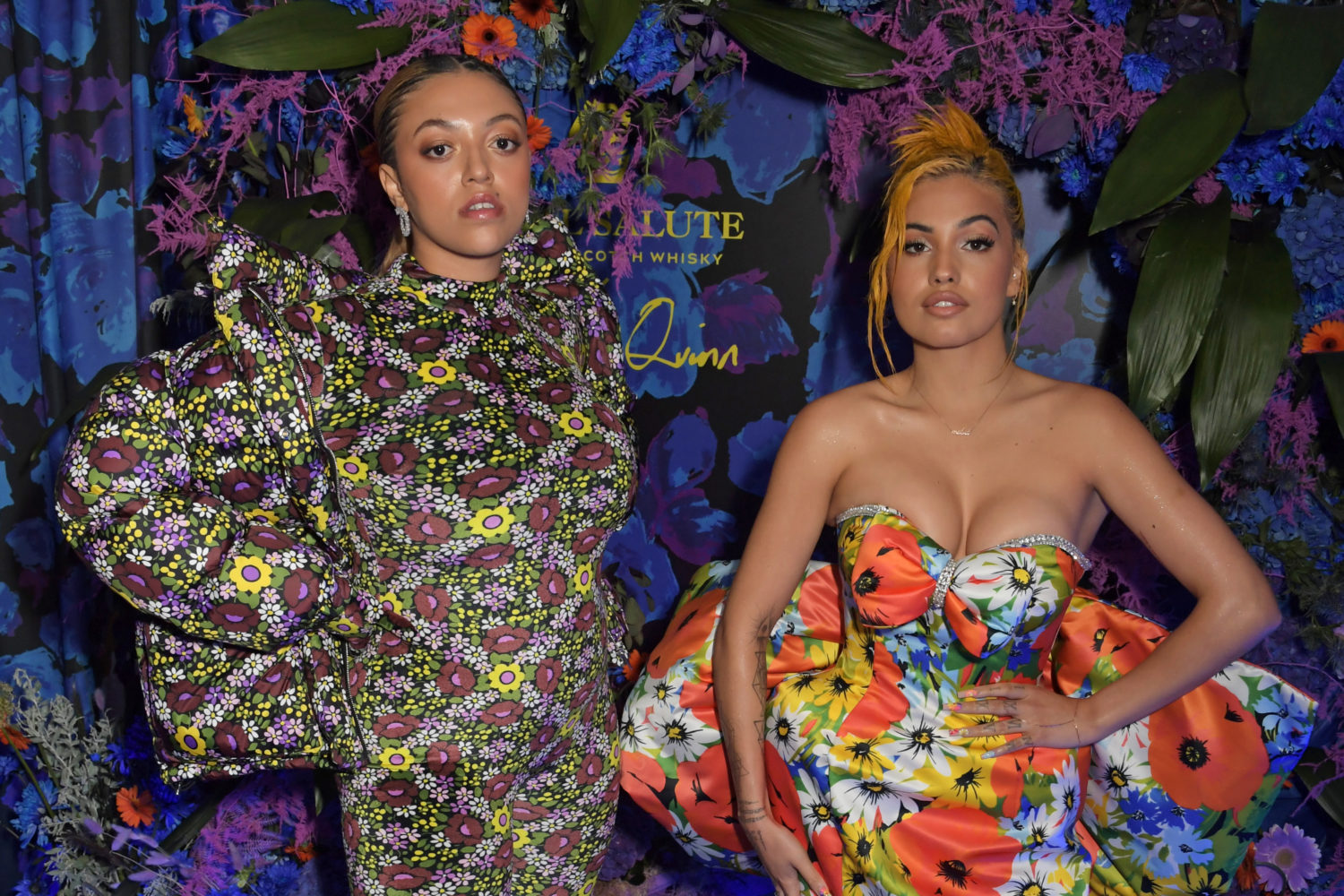 Before the show began, an exclusive drinks reception was held at The Londoner. The room was bathed in blue light and the ambience was electric. Silver trays laden with exquisite Royal Salute cocktails were served, including The Fashion Royalty, a smooth and delicate blend of the exclusive Royal Salute 21-Year-Old Richard Quinn edition with bay-leaf sherry cordial and tonic water.
Suddenly, the lights were dimmed and guests were led to their seats in the ballroom. The room has been transformed into a whimsical spectacle with walls draped in ethereal cascading white fabric and a central globe decorated with orange marguerite flowers, the jewel in the crown of the production.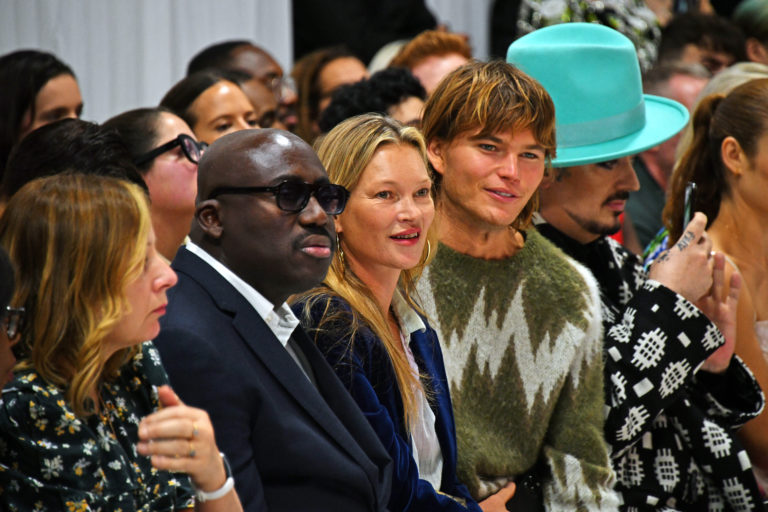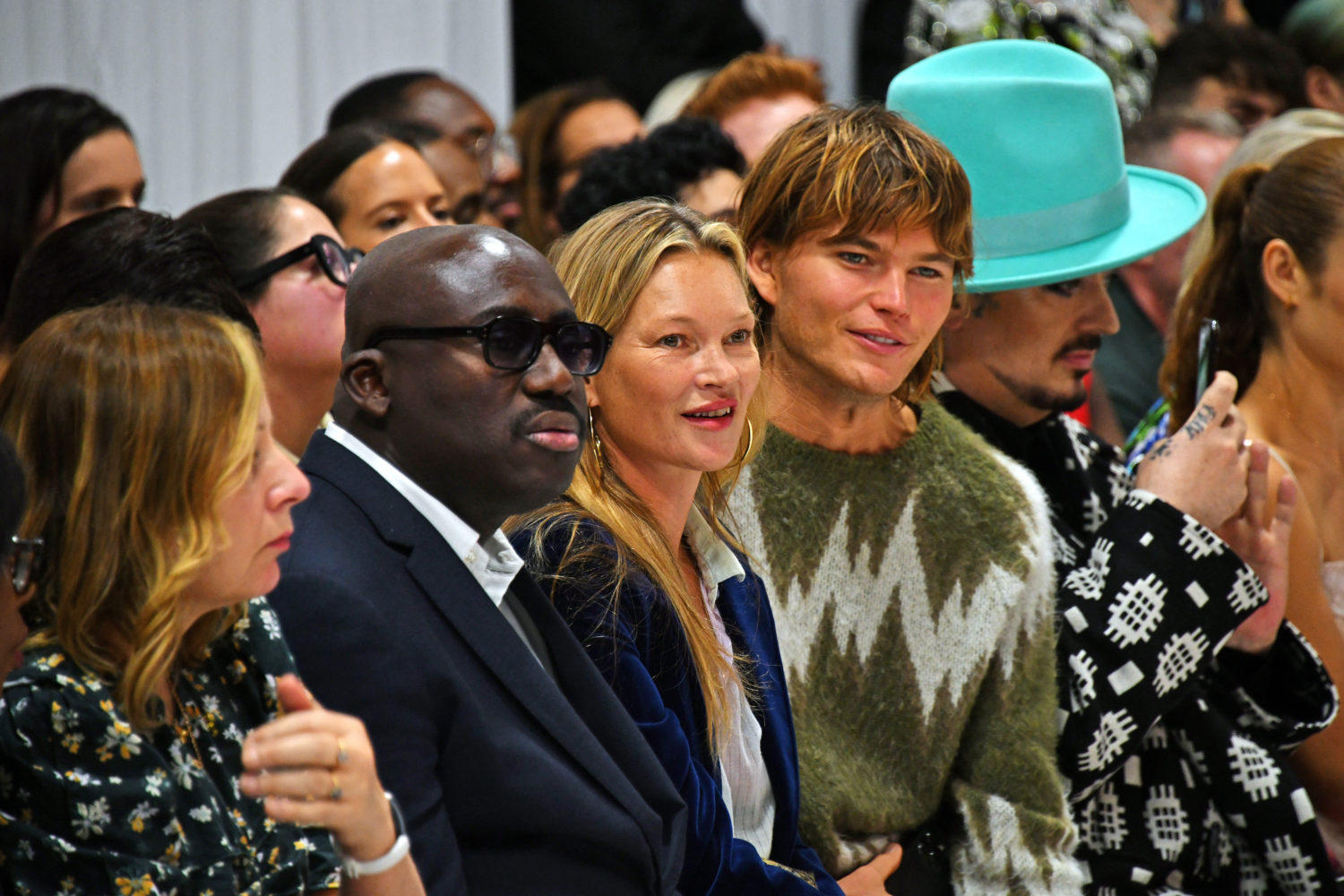 The soulful velvet tones of Mary J. Blige's 'My Life' filled the air as the guests eagerly awaited for the show of the season to begin. Among them was every notable British editor and tastemaker, including Edward Enniful and Suzy Menkes to name a few. The front row was studded with fashion icons such as supermodels Kate Moss, Erin O'Connor and Jordan Barrett.
Music industry titan Boy George was also front row, as well as rising stars Mahalia and Mabel. Actress Pom Klementieff and Bond girl Olga Kurylenko were also in attendance alongside Olympian Dina Asher-Smith and Bridgerton star Nicola Coughlan.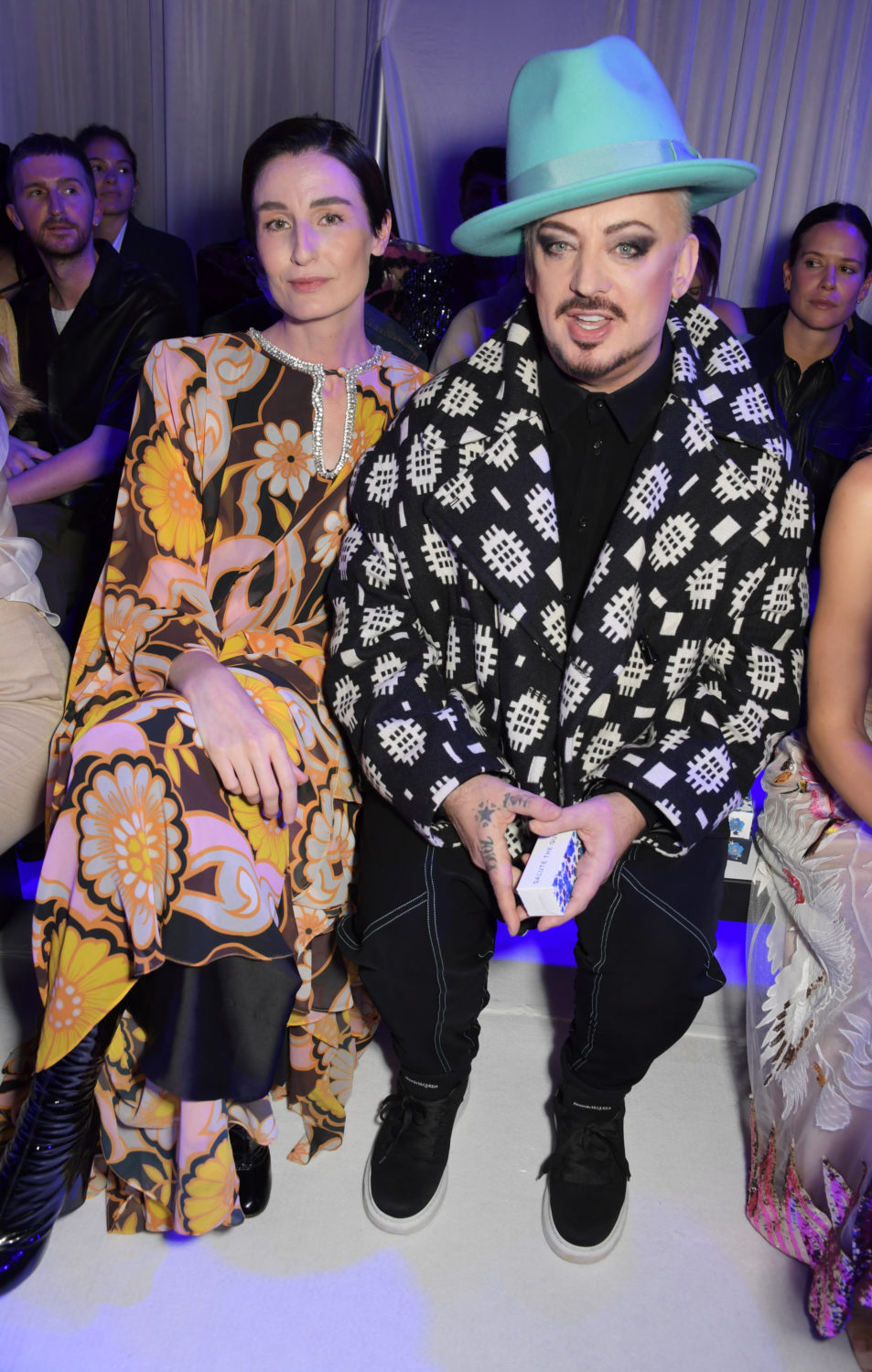 Richard Quinn is beloved for sumptuous fabrics, his playful take on excess and his signature extravagant prints. As expected Quinn's florals were at the heart of the collection but for SS22 he took all of these elements to new dizzying heights.
There were draped and pleated trouser looks in chiffon, with fabric drawn tautly over shoes, disguising them completely. There were billowing embellished gowns, including a magnificent wedding dress. The colour palette of the collection was kaleidoscopic, from powder pink to neon yellow, baby blue to vivid raspberry.
For the finale, the diverse array of models were paraded out to an ethereal rendition of Girls Just Wanna Have Fun, amongst them were many notable faces. Lila Moss was cheered on by her mother Kate from the front row, Amelia Gray-Hamlin and Ru Paul's Drag Race star Bimini Bon-Boulash were also greeted with roars of applause from the crowd.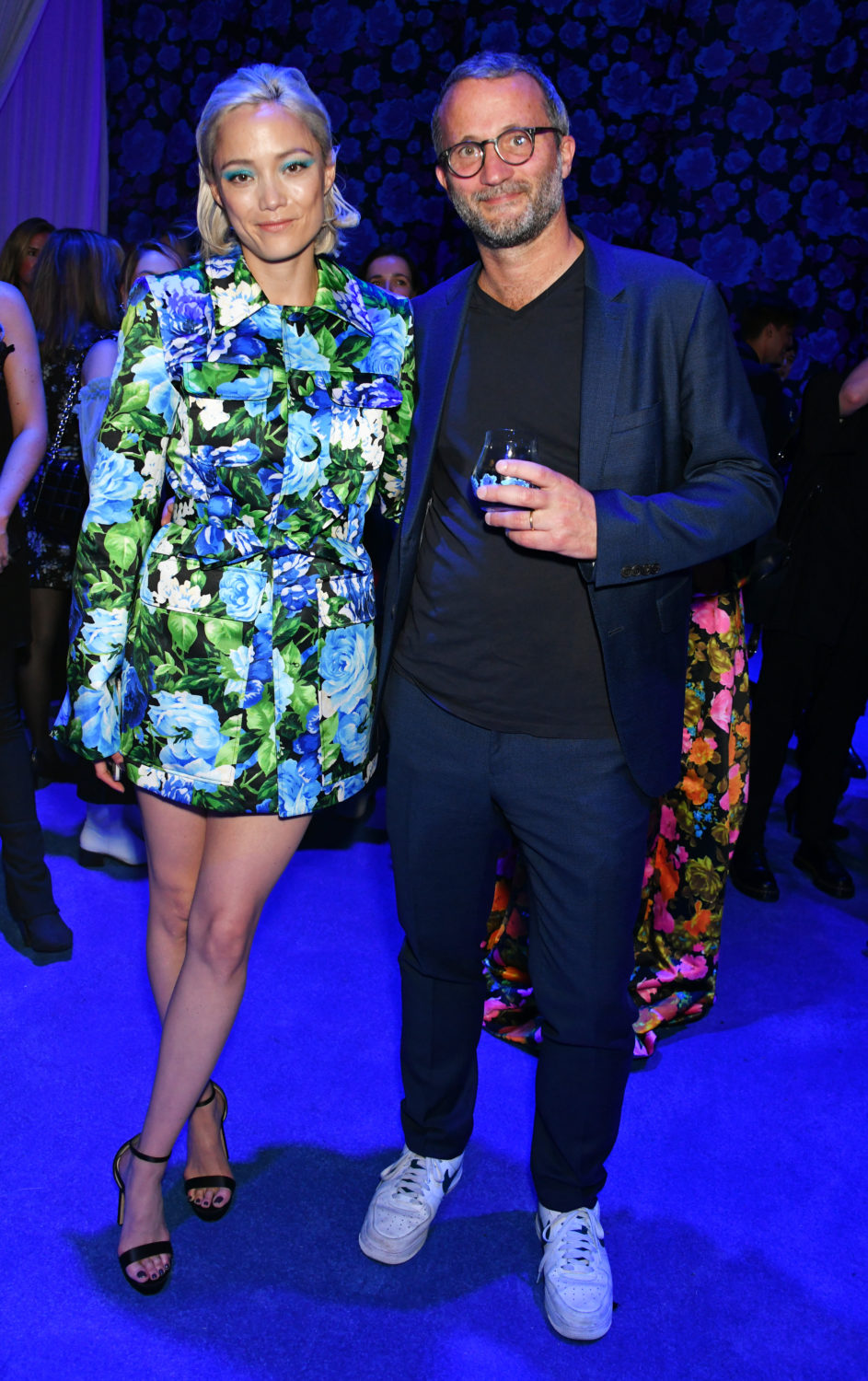 This Fashion Week Royal Salute unveiled the first release of its Couture Collection; a new line of collectable whiskies celebrating cutting-edge creativity in fashion. The inaugural expression of the new collection has been designed in collaboration with Richard Quinn.
The 21 Year Old Richard Quinn Edition is inspired by the designer's unique style of reinterpreting classic flower patterns with a modern and edgy twist. The resulting bespoke and vivid print adorns a limited edition flagon, available in two colourways, perfectly capturing the creative harmony between Royal Salute and Richard Quinn – balancing the beauty and elegance of rose petals with a contemporary edge represented by thorns.
With leading expertise in the art of blending, inside the eye-catching flagons is an equally stand-out new 21 Year Old blend, which has been crafted by Royal Salute's renowned Master Blender Sandy Hyslop who hand-selected more than 31 rare single malts and grain whiskies, and all matured for a minimum of 21 years. The resulting Scotch has a stunning floral and fragrant character, mirroring the design of the flagons, with profound depth and a pleasing structure of oak and spice.
Royal Salute's impact on the global fashion stage is set to last with a second expression within the Couture Collection, an ultra-limited expression with a stunning new design and blend, cited for release in 2022.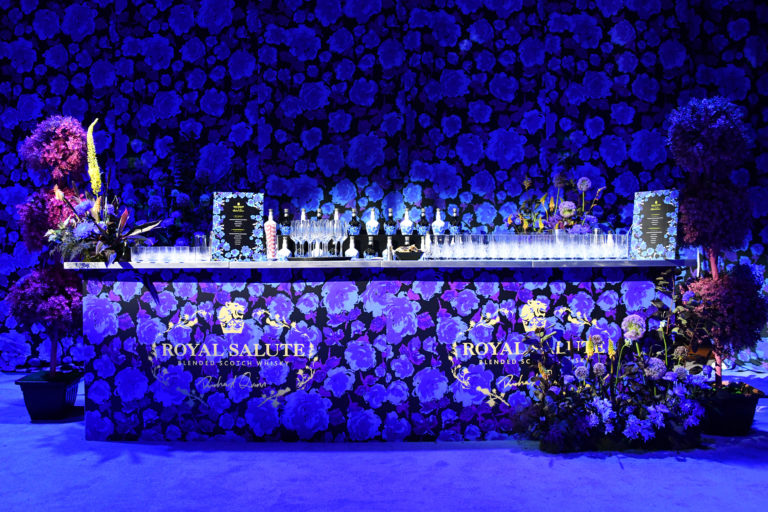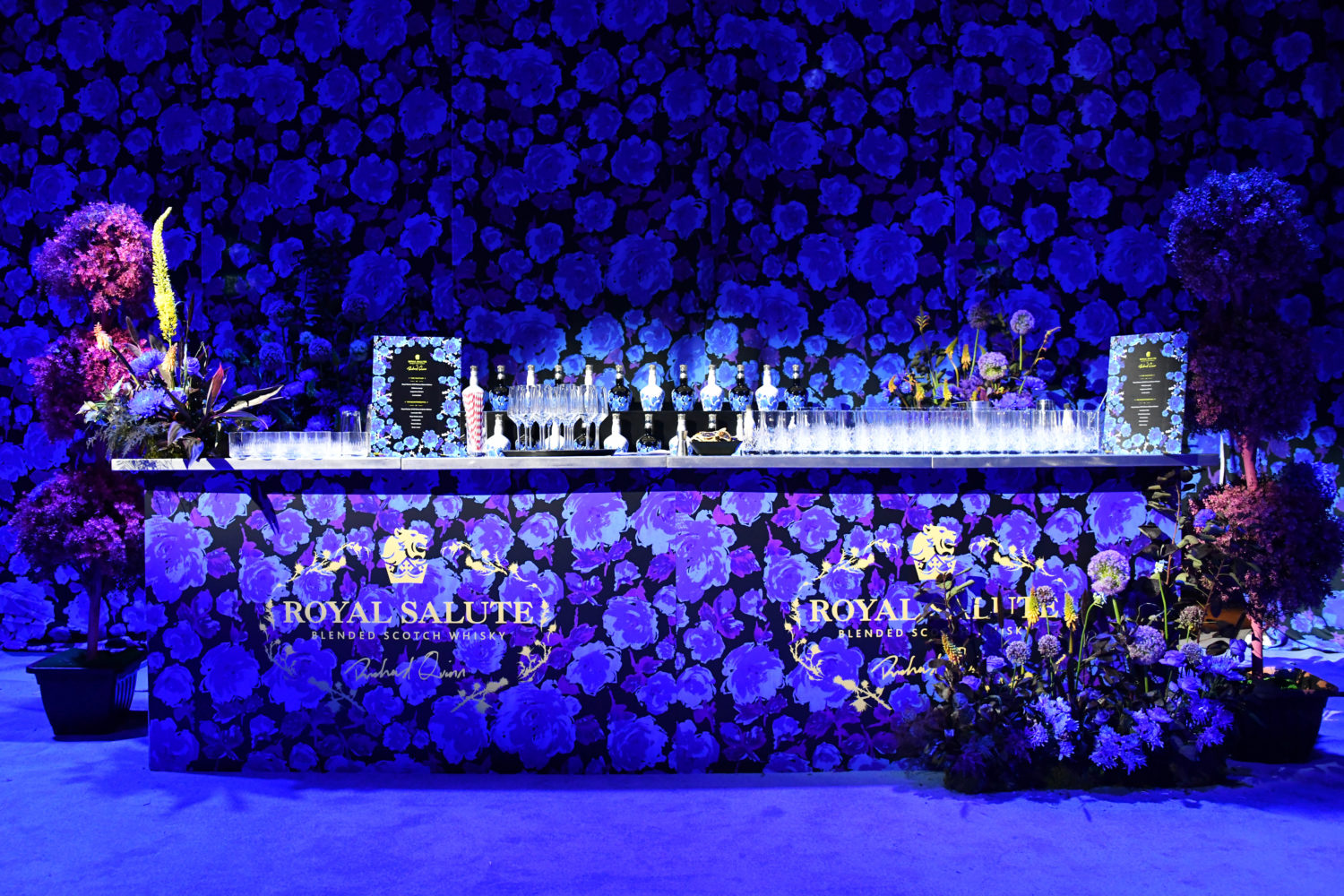 The Royal Salute Couture Collection 21 Year Old Richard Quinn Edition has been released in limited quantities from September 2021, and available at select luxury retailers worldwide at an RPP of $250 USD.