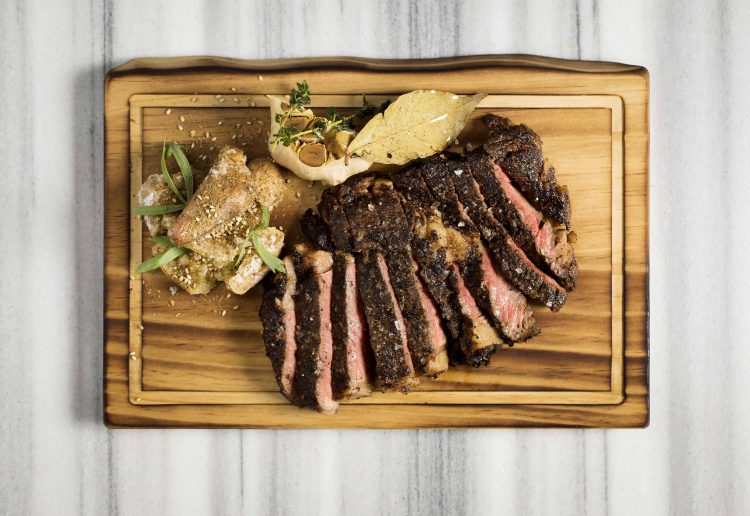 Tempted to take a trip to the Anatolian regions? Rüya Mayfair gives you an exquisite taste of such through their Anatolian inspired menu. Situated amongst the quiet suburban streets of Mayfair. Rüya takes you on a tranquil but fun dining journey serving breakfast, brunch and dinner with an á la carte menu. Known restaurateur Umat Özkanca's offers us an unforgettable dining experience stemming from his Istanbul heritage with a modern twist.
Through the swivelling door you are whisked into a golden sanctuary, lustrous open wood interiors with chic statement coloured furniture. Complementing and inspired by Turkish design – deep dark colours crossed with bright declarative shades.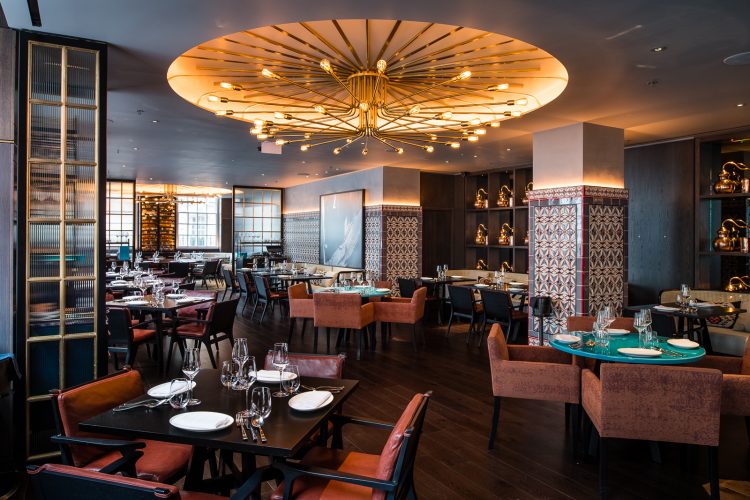 Spoilt for choice, lets hone in on the brunch menu – the best time of day of course. Starting the day correctly with alcohol or if you prefer, no alcohol! Giving you the sweet choice of both, frombloody Mary's to their own Anatolian fizz – my drink or choice. A delicious gin fizz with flavours of lemon, raspberry, rose and champagne. With gracious service I received a deep red-coated champagne glass and with a swift sip, I was in heaven, divine taste and even better aesthetic.
To ponder, for two or more, from the grill or the oven and sides – let the food journey begin!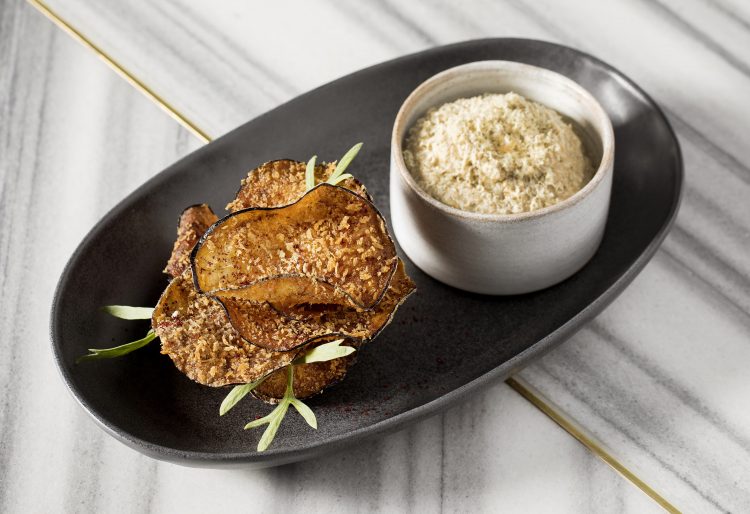 I began my brunch with the Isli Patlican – thinly sliced aubergine crisps lighted dusted in crumbled walnuts, with a creamy houmous like dip offering you a chic chip and dip appetiser. Starting as I mean to go on the menu offers cold and warm starters. I opted for a cold starter, mouth-watering halloumi mixed leaf salad. The delicacy of the salad combined with the sharp salty taste from the halloumi went down a treat. The right portion size and a great way to begin.
The famous Wagyu beef steak cooked to your personal perfection, mine? Medium well. Presented hot and sizzling on smooth wooden platter with salt gleaming and slowing melting into the Wagyu beef – a sight of beauty, paired with boiled potatoes and roasted garlic clove. Accompanying my steak, great choice of sides – triple cooked chips seasoned with garlic, lemon and chilli, a light quinoa salad mixed with nuts, grains and pomegranate dressing for excellent colour and an extra flavour. A menu perfect for an early or late afternoon brunch and lastly a side of fried Okra, to pick at in between. A tasty feast with unforgettable flavours and of course more bubbles!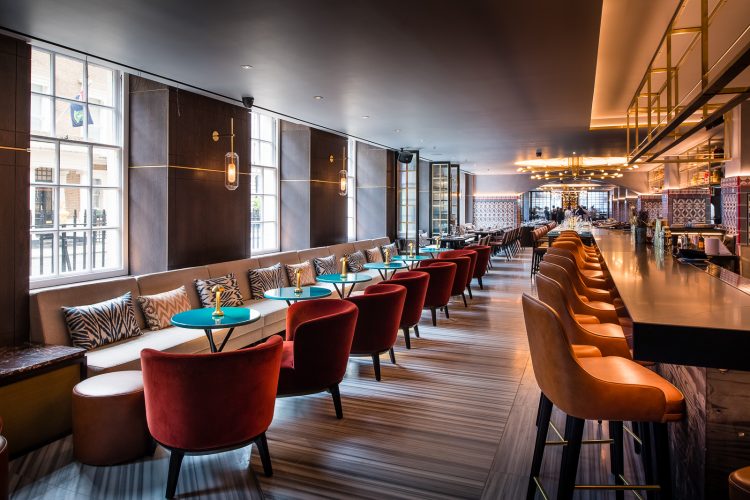 If you have a sweet tooth like myself Rüya will leave you well and truly satisfied. From traditional hazelnut baklava, simple ice cream or a refreshing sorbet. The Cikolata Ve Turk Kahvesi caught my eye and was the sugar rush I needed to end my elegant food journey. A smooth dark chocolate mould with a salted caramel centre – a kibbeh, dark chocolate sorbet on a pillowy bed of cream coffee and cardamom. A knife to break the kibbeh suprising you with a stream of salted caramel goodness – an enchanting dessert. Delicious and of course an Instagram perfect moment.
We say brunch is the most important part of the day, so why not head to Rüya, for an elegant, pleasurable experience, flavour filled menu and endless cocktails – a chic brunch for all.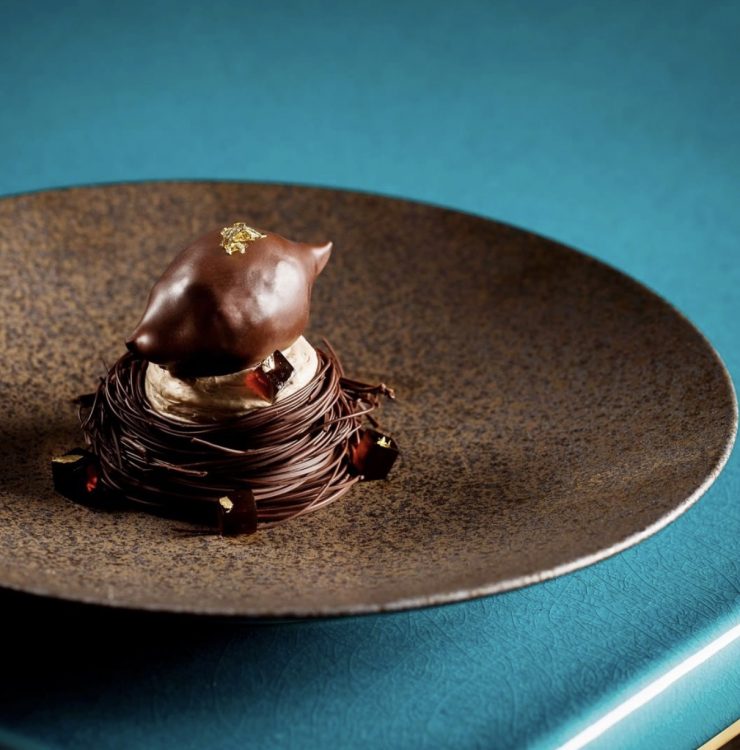 Rüya
30 Upper Grosvenor St, Mayfair, London W1K 7PH