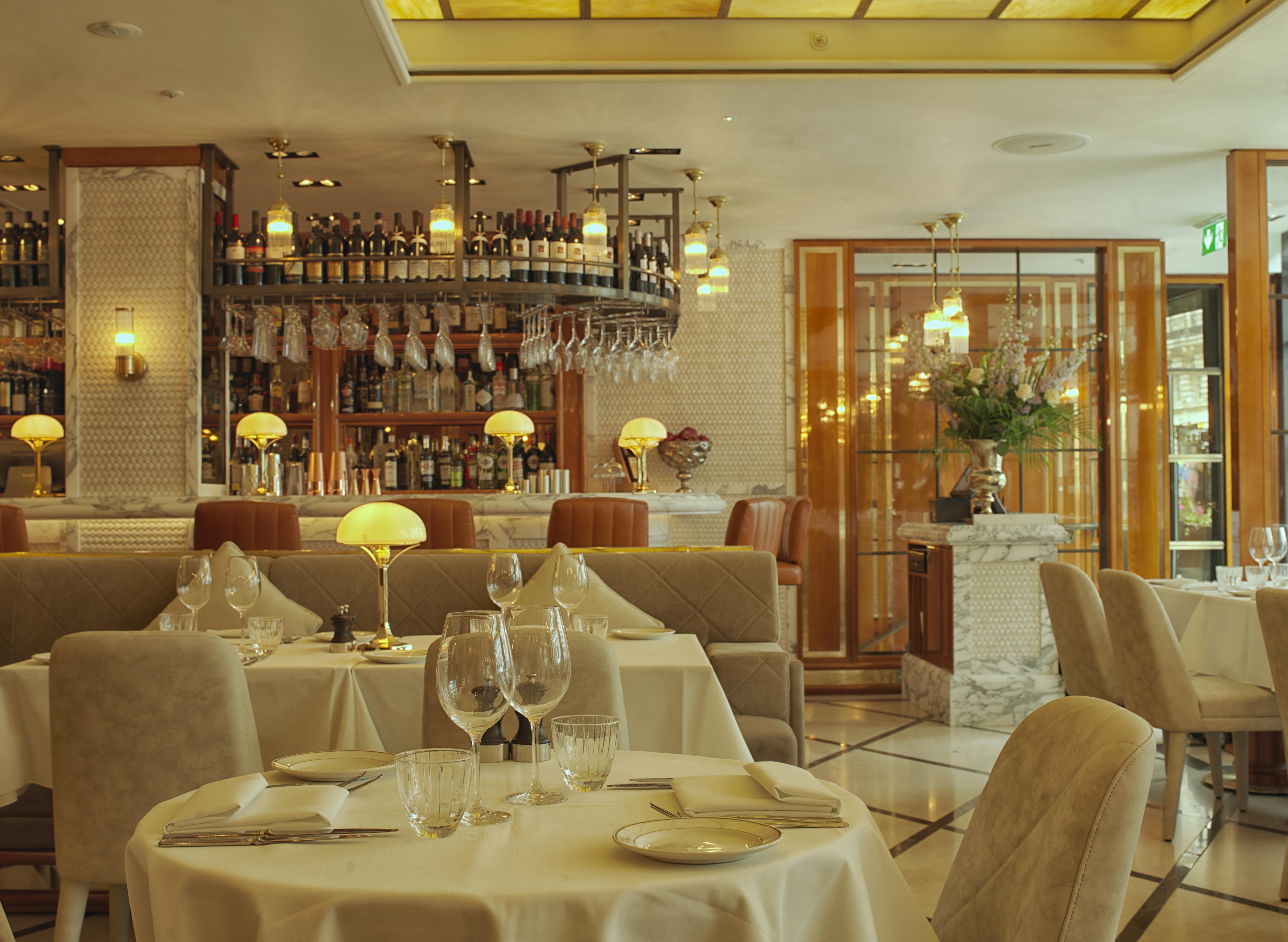 The Crown Estate's £500 million investment in the St James's area has attracted some big names in international cuisine. San Carlo are one of the star players combining old school Italian chic, exemplary attentive service and a modern all day menu with quality ingredients.
Founded by Carlo Distefano, the San Carlo group has 22 restaurants globally and is one of the UK's most successful restaurant brands. San Carlo London opened recently in St James's but has that warm feeling of a local, independent restaurant.
It's a real "wow" moment when you walk in. Décor is stunning with pristine white tablecloths, fabrics by Christian Lecroix and acres of Arabescato and Crema Marfil Coto marble, one of the most highly valued marbles on earth. If al fresco is more your style, the outdoor terrace is just as gorgeous. To start, we tried some original San Carlo cocktails. A smoked aperol made me feel like the Godfather with smoked scotch whisky, bourbon and aperol.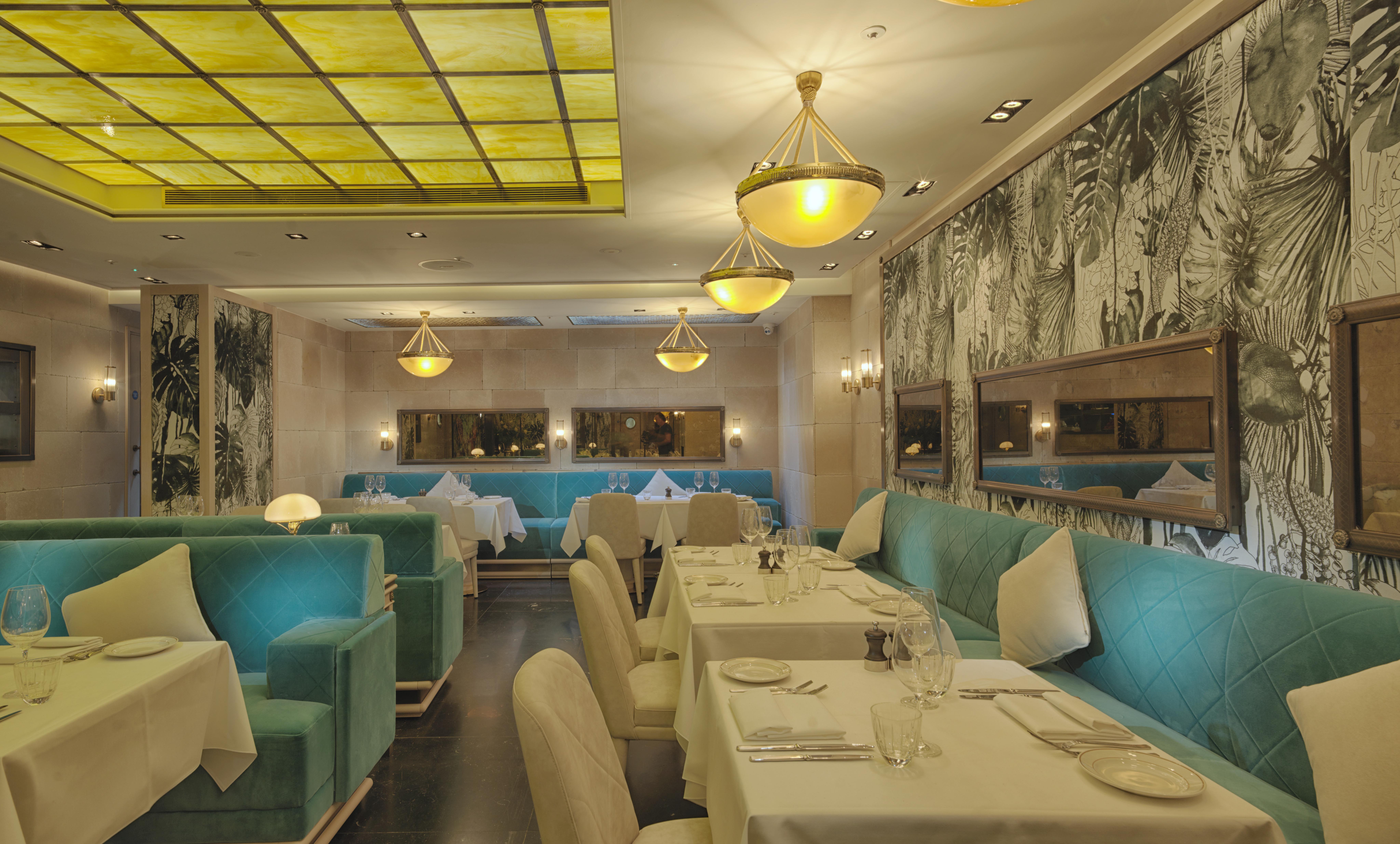 The kitchen is headed up by renowned Italian chef Alberico Penati, whose career includes Ristorante Carpaccio, the first Italian restaurant in France to win a Michelin star. The menu is packed full of classics and what makes San Carlo different is that many ingredients are from Italy including Sicilian tomatoes, Andrian Burrata and Alba truffles.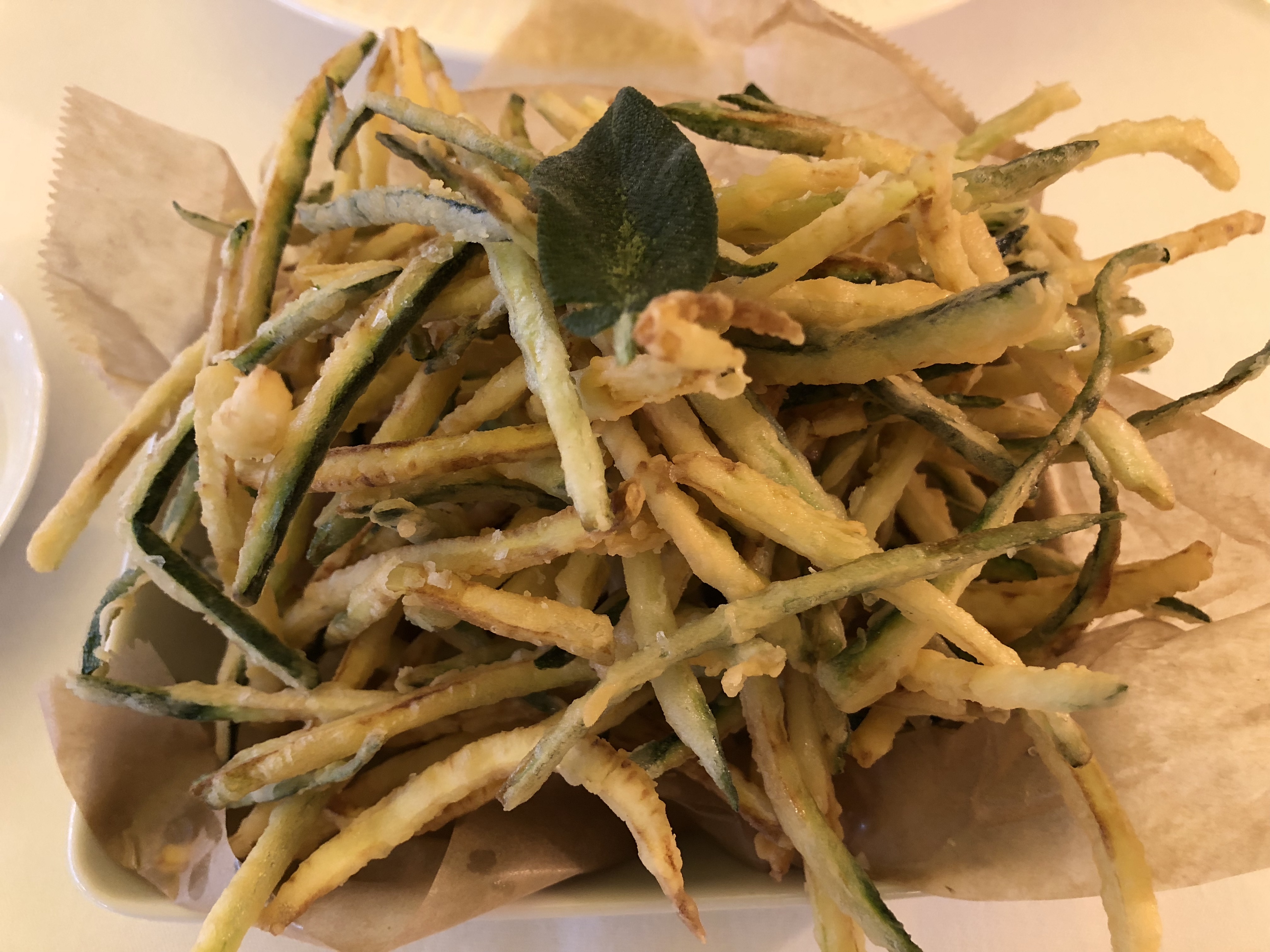 If you are a fan of Venice inspired Cicchetti (pronounced chi-KET-tee!), they have a selection of these popular small plates which are ideal for sharing as starters. Some Cicchetti are also repeated in the main menu so it's a great value way of tasting dishes before ordering a larger version. We shared a crab salad and some burrata. The light crab salad was so delicate, studded with tiny slithers of summer vegetables. A velvety burrata cheese came alongside some herby pesto, avocado and beetroot which all worked so well together. You can't leave without trying some zucchini fritte – perfectly fried courgettes coated in a feather light crispy batter down to the last bite.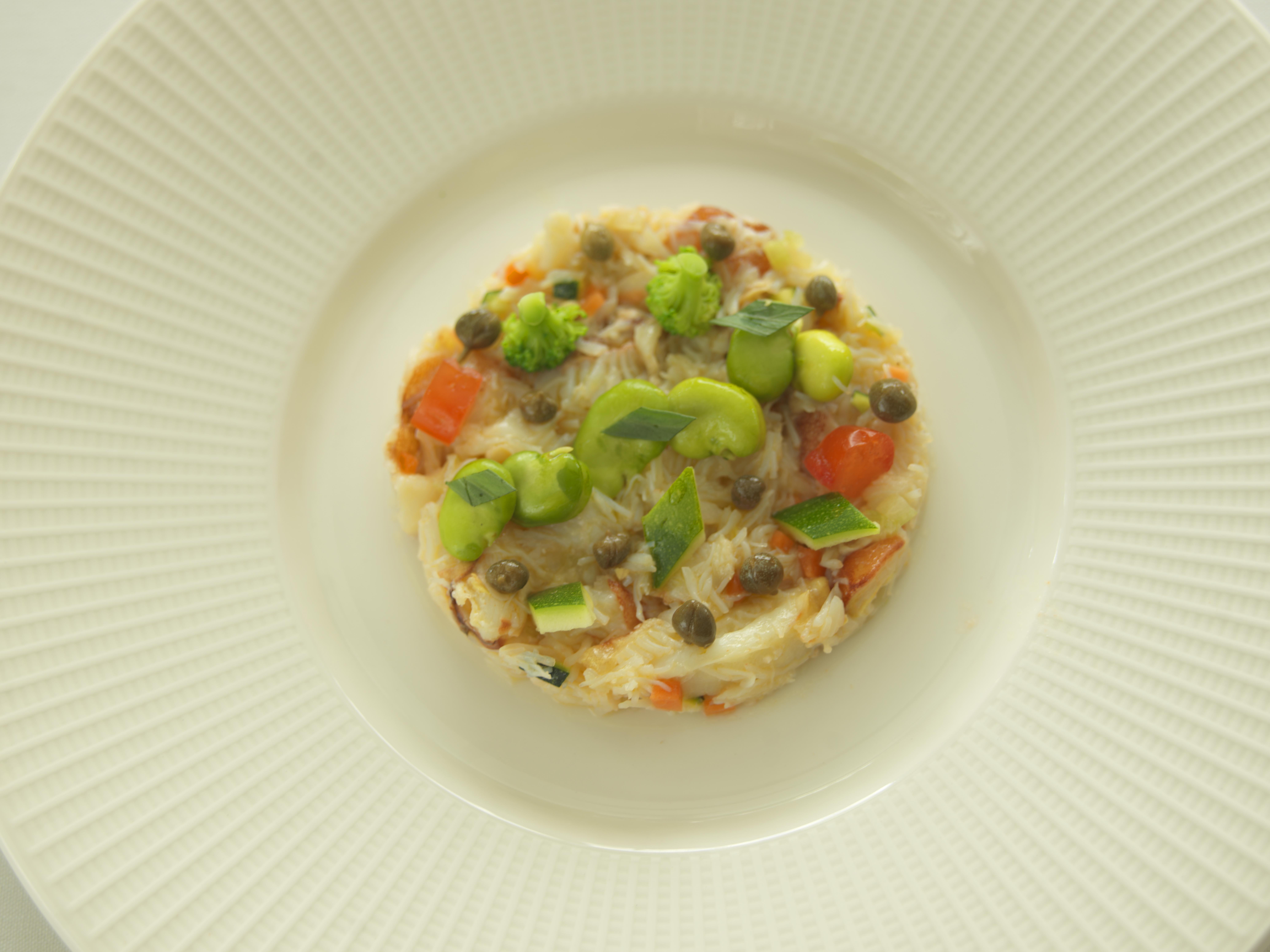 The standout dish for me was the lobster spaghetti. Tender chunks of lobster enveloped the thin al dente spaghetti. You could feel the love that Chef put into creating an intense tomato and lobster bisque that held the dish together. It tasted like a dozen lobsters had gone to lobster heaven and lived happily ever after in every mouthful. We were told that the secret is making the sauce base from lobster shells which pack a lot of flavour.
Desserts include a classic Tiramisu which has a punchy kick from a layer of coffee gel combined with creamy marscapone cheese to balance everything out. For something different, try the "Tutto pistachio." Pistachio cake, pistachio ice cream and a pistachio crumble sitting on a pistachio sauce – pistachio heaven.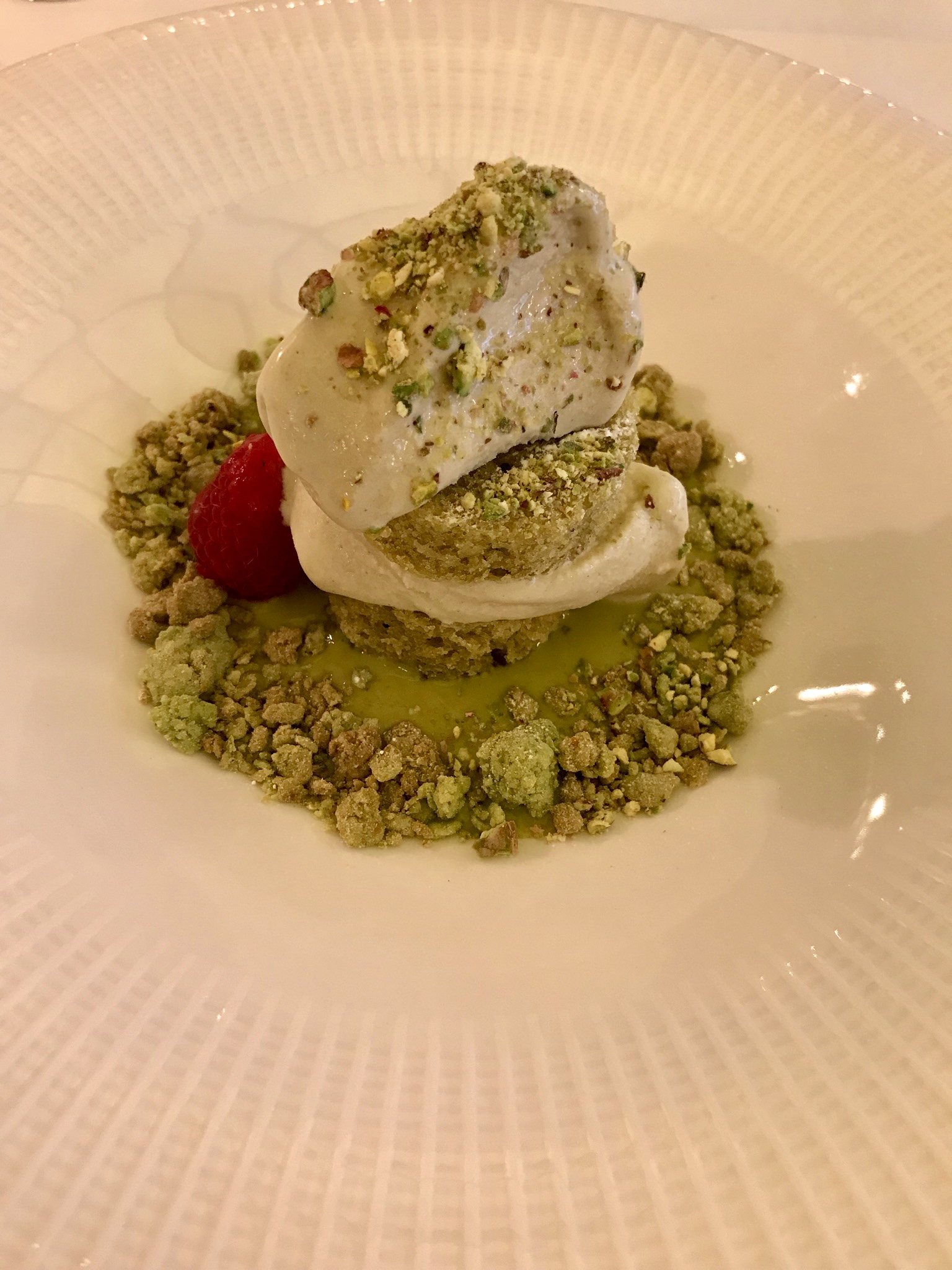 Lets face it – we all love Italian food and after visiting Italy, we become fusspots about proper Italian food which is hard to find. San Carlo very much fits into that proper Italian food category – the best Italian ingredients, charming Italian staff and a bagful of Italian style.
San Carlo Restaurant 
2 Regent Street, St James's, London, SW1Y 4LR
020 7930 5933