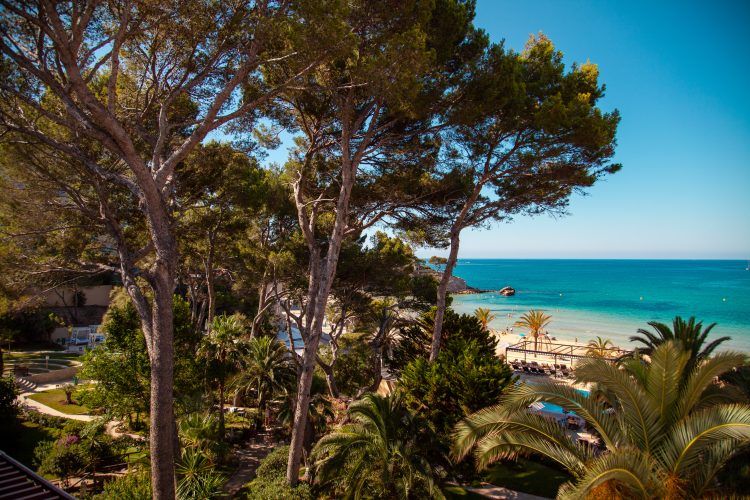 Set on the South-Western coast-line in Paguera, in the Calvià municipality of Mallorca, Secrets Villamil Resort and Spa offers guests a chance to unwind at the all-inclusive property. One of its highlighted features is its strictly adult-only premises, boasting unparalleled pampering and pleasure with unlimited luxury.
Guests can escape to one of 162 sophisticated rooms and suites, which combines the new and unique hospitality concept. Entering my room upon arrival I took in the sheer space and minimalism of the room, leading me directly to the view of the water. That was enough to entice me to throw my bags down, change into my swimwear and make my way to the beach. Expect to soak up the golden sunlight from the hotel's terraces and watch the magic of Mallorca appear as you take in unprecedented views from one of the many areas around the hotel equipped with sun loungers.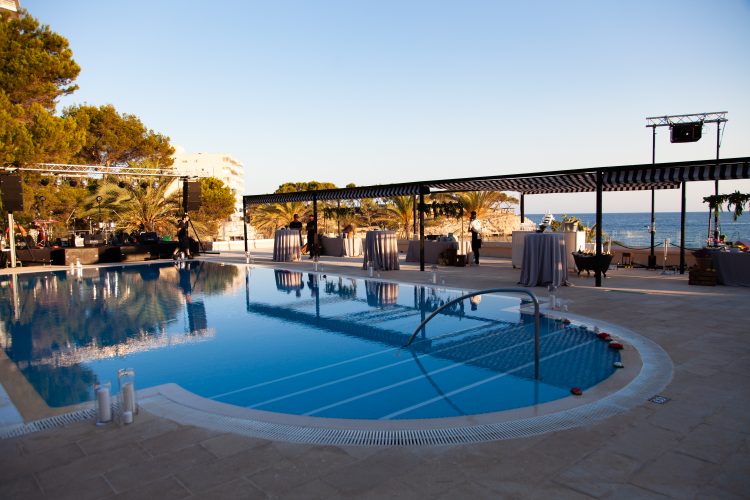 Secrets Villamil, although a sizeable hotel with grounds, is an intimate feeling space with lots of potential. Naturally wrapped by the stunning beauty of Mallorca, the resort offers two à la carte restaurants, a buffet restaurant and grilled specialties restaurant where you can savour fantastic international cuisine. Secrets Mallorca Villamil also features five bars where you can relax and enjoy your favourite drink by the pool or on the beach.
Sampling some of the gourmet menu, the lobster salad was a delicately displayed dish with lots of flavour and one to try if you are a fan of fish dishes. Accompanied with micro sprouts, "Causa de Triguisar" and vegetable species, it was a favourite of mine. Whilst the traditional Baba and Rum was another winning dessert dish, finishing my meal off on the sweetest note.
Opening the first branded property in Europe, under the Secrets Resorts & Spas name, these luxury resorts are already hugely successful and strongly positioned in Mexico and the Caribbean. As part of the wide-ranging €3.5 million-renovation in the Mallorca-based property, the luxury hotel now offers additional private amenities including a heated outdoor pool, a gym, a spa, among other luxurious facilities. For avid travellers, it is a quaint getaway that fulfills every guest's needs. Secrets Villamil provides guests with a cohesive experience no matter the destination, without ever compromising on quality.
Choosing a thriving travel destination like Mallorca as the first European base for the Secrets-branded hotel has been part of an ambitious expansion plan, spanning continents and is part of a strategic process to bring it closer to its business strategy to become a leading global company, something the hotel is proud to share with its customers.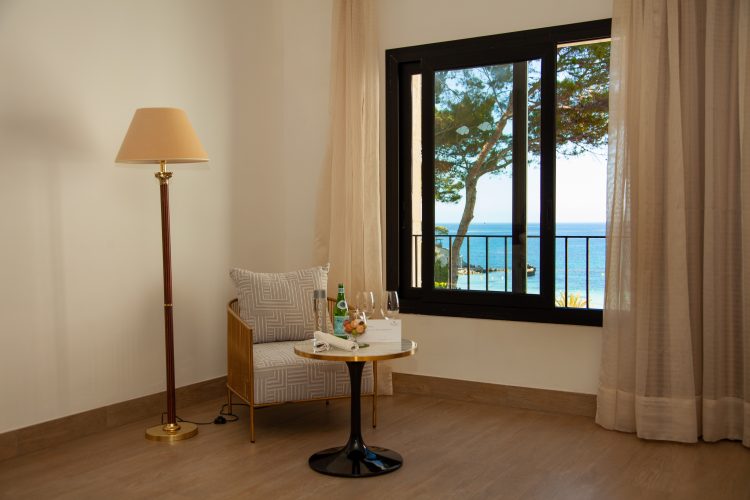 Seamlessly fusing spectacular sea views, with culinary delights and plenty of amenities to keep you occupied during your stay, Secrets Villamil raises all-inclusive to a new level of luxury.
Expansions are set to continue well into 2020 with Secrets St. Martin Resort and Spa and Dreams Macao Beach Punta Cana opening its doors in February.
Secrets Villamil, Mallorca
Bulevar de Peguera, 66, 07160 Peguera, Illes Balears, Spain