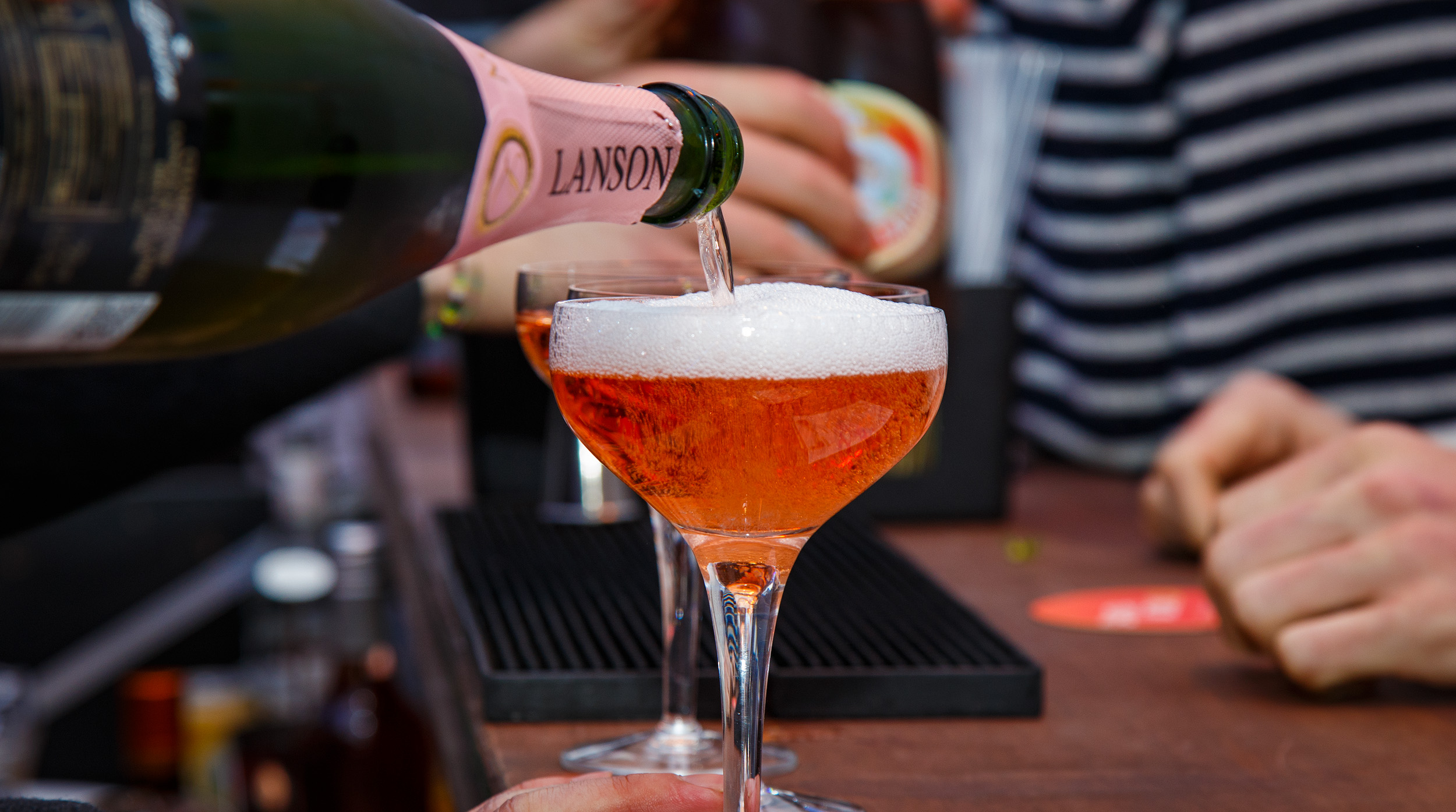 The new pop-up, Santa Monica at Skylounge is the go-to place this summer for a sweet treat with a view.
Minutes from Tower Hill, I found myself escaping from the hustle and bustle of London as I entered a hotel which was undoubtedly a Hilton. Right heel first, I stepped into the revolving door, which transported me from one world to another. A large open-space reception with a distinctively luxurious London hotel scent welcomed me.
As I reached the elevator I felt eager to request to be taken up to the Skylounge, which is located on the twelfth floor of the hotel. Just as the elevator doors parted I was welcomed by a friendly smile and shown the way to where I was going to be spending the evening.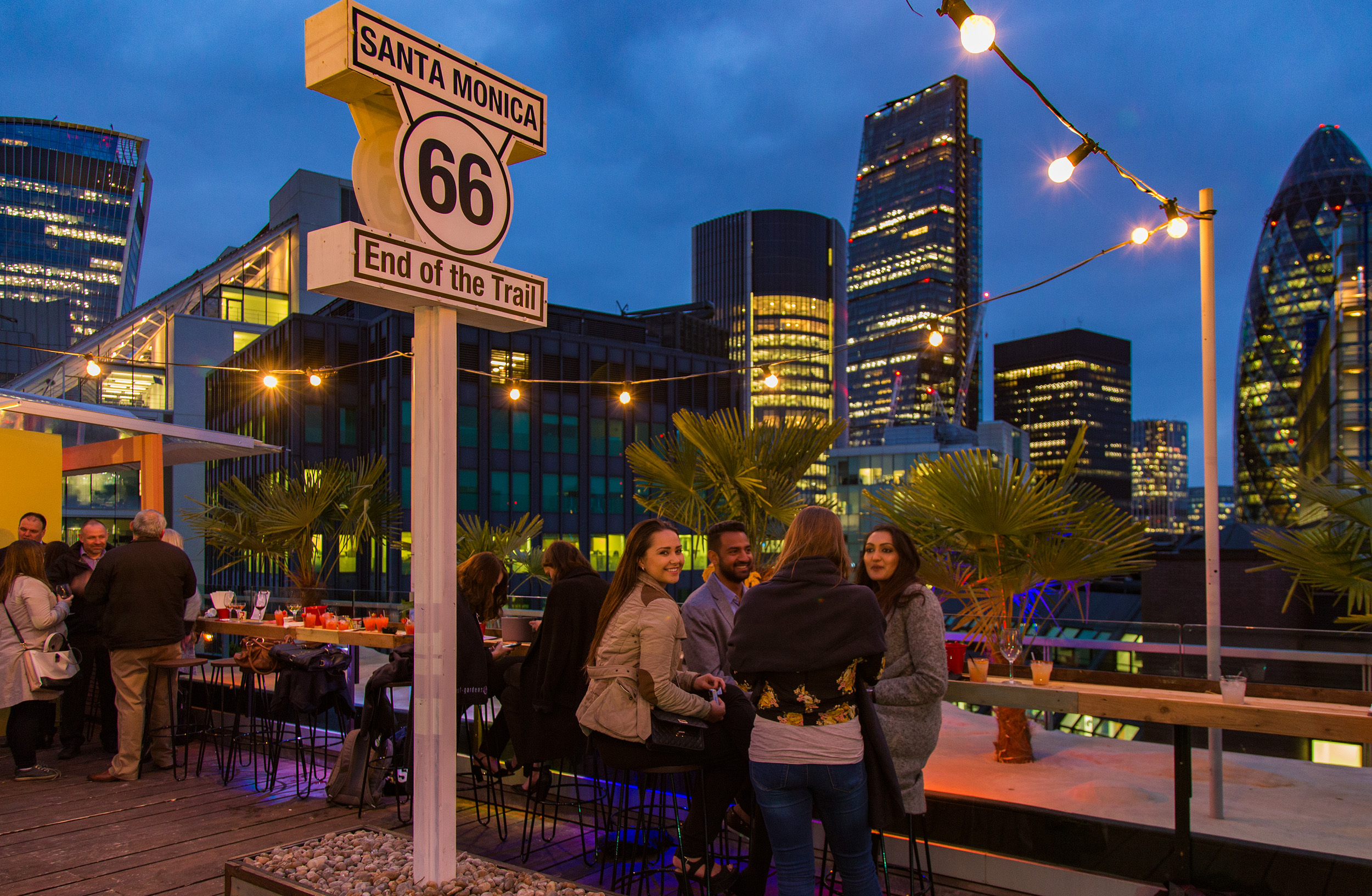 I exited the top floor of the building through glass double doors which took me out onto the rooftop terrace where three hundred and sixty degree panoramic views of the city reminded me where I was, while the leafy green palm trees and sand between my toes had me lost in a moment of Santa Monica dreaming. Wooden stools line the right side of the Skylounge, where Londoners sip cocktails overlooking the Gherkin. As I walked further down the terrace, a friendly face standing behind an all-wooden bar invited me to try a cocktail: Lavender Fields.
Lavender Fields is an unmistakable taste of Californian summertime. A concoction of gin, limoncello, lavender syrup, and grapefruit juice, with a sprig of lavender, has a fragrant taste perfect for a warm summers evening taking in the view of the city.
The canapés were mouth-wateringly worthy. Among my favourites were the zingy salmon maki rolls with ginger, soy, and wasabi, which really got the taste buds going. Not to mention, the melt-in-your-mouth bite size Californian burgers with bang bang shrimp.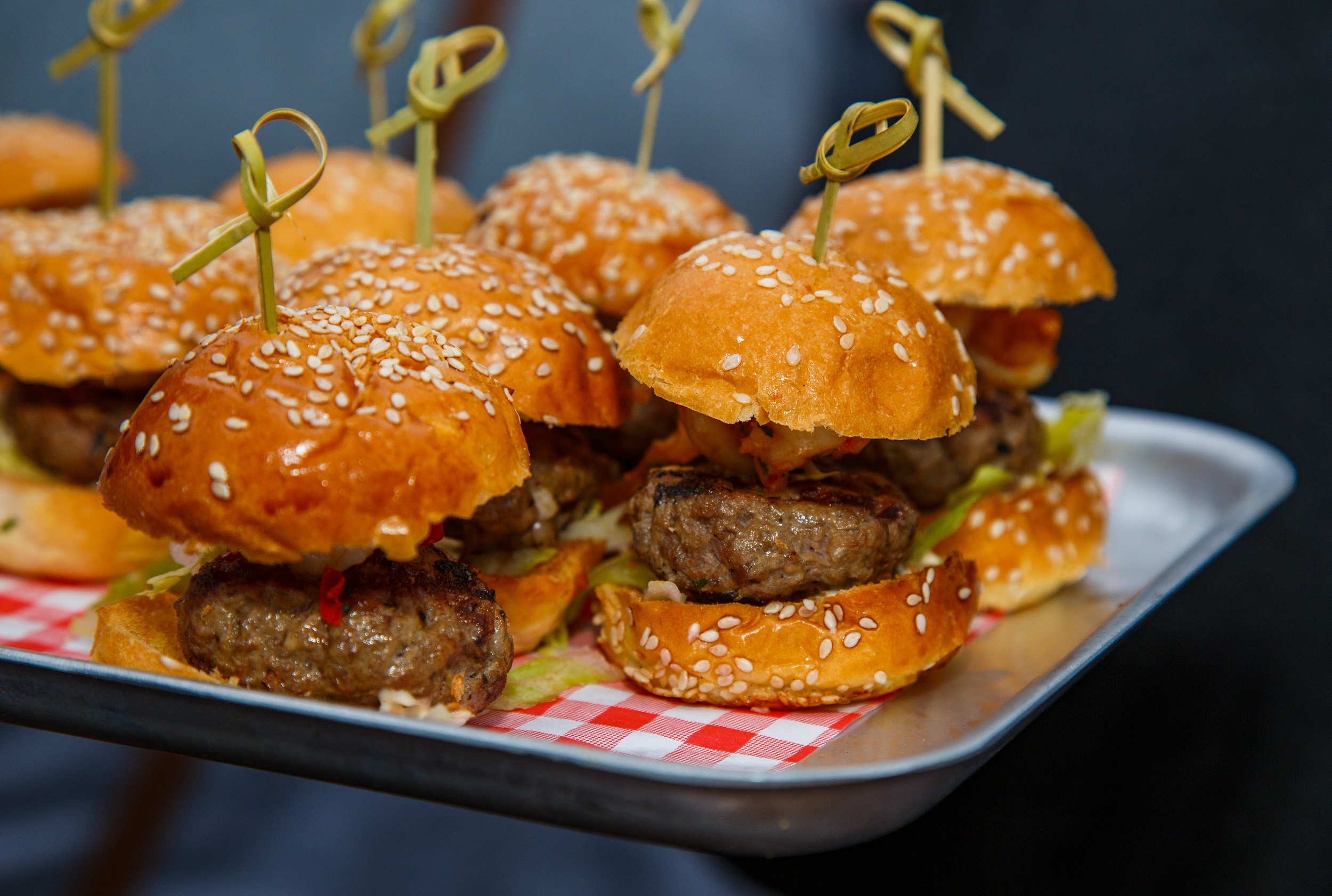 As the evening wore on and London lit up, seaside treats were the talk of the terrace. Churros with salted caramel sauce and deep filled mini doughnuts were exceedingly scrumptious.
Before the evening began to draw to a close, I enjoyed one last cocktail worth mentioning: A Strawberry and Basil Margarita, which consisted of casco vejo tequila, fresh strawberries, agave, basil, and black pepper. It was very strong, but warmed me up perfectly as the wind whipped up on the rooftop, and accompanied my complimentary Santa Monica wrap-around blanket perfectly to take off the chill.
I left feeling at ease after an evening of sheer indulgence and escapism from the busy London life.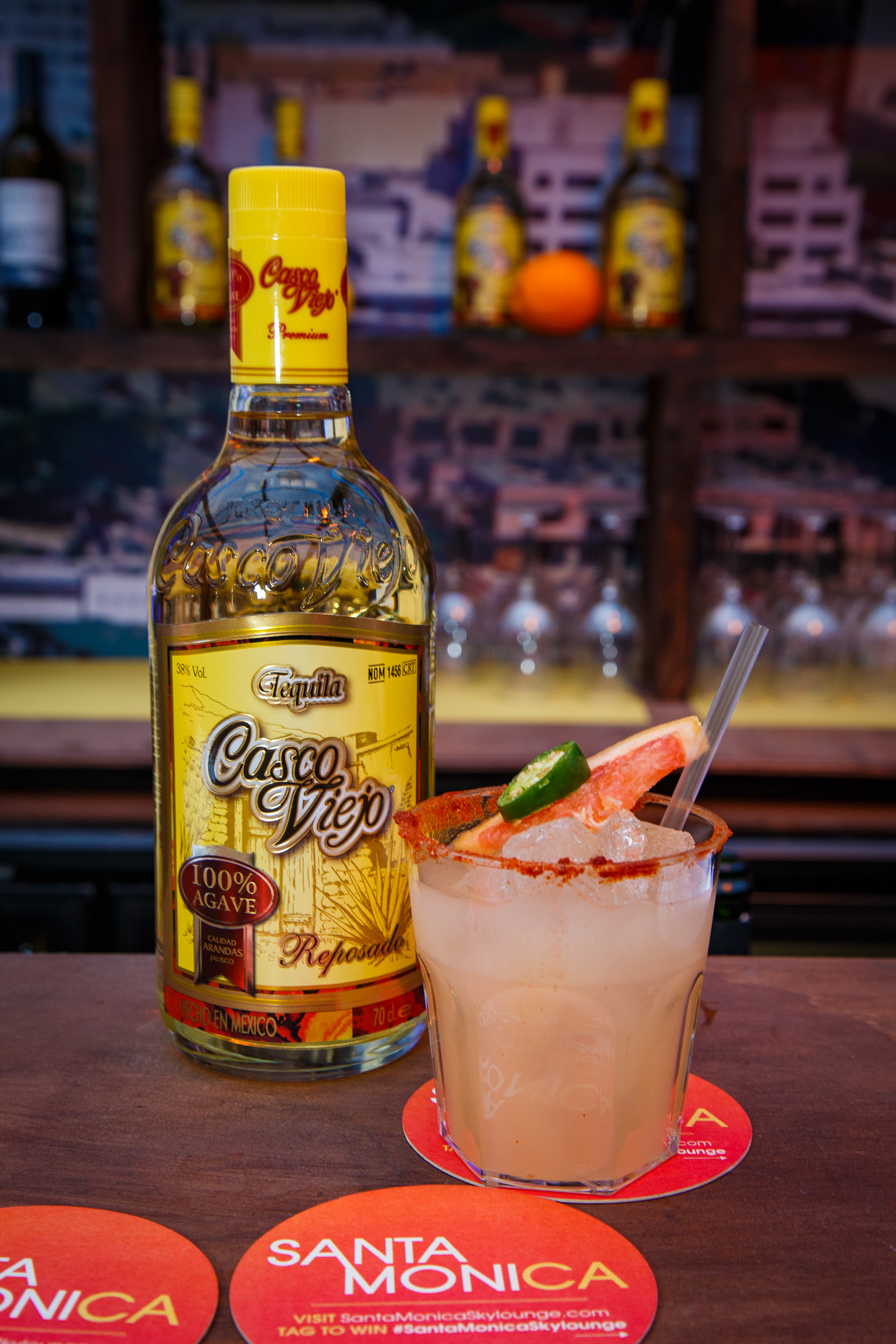 Sky lounge, DoubleTree by Hilton, Tower of London
7 Pepys Street, London, EC3N 4AF
0207 709 1043