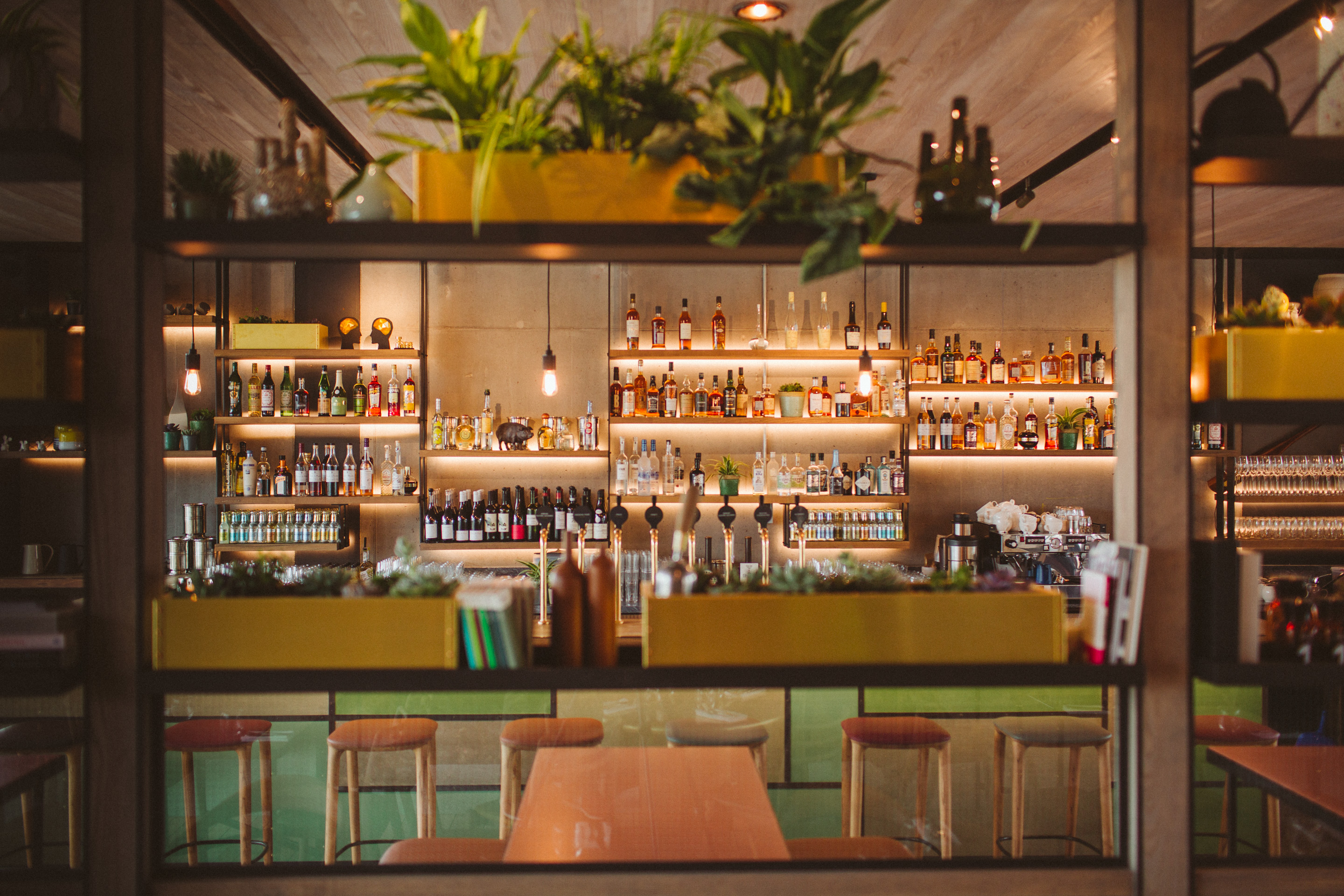 Three things that would easily get me heading right back to The Lighterman…firstly Dogs are welcome and best of all they offer table service (even on the first-floor bar area) which extends to canines also, in fact, they'll likely bring theirs first, which I'm all for. This level of enthusiasm for anyone's dog (mine is particularly cute) can only be admired and acknowledged as great service. Secondly, if there's any spot where you can bask in the long bright (ish) nights of summer overlooking regents canal it here, this three-story glass box offers bright spacious (not overly packed in, which is crucial for maximum enjoyment) dining and drinking.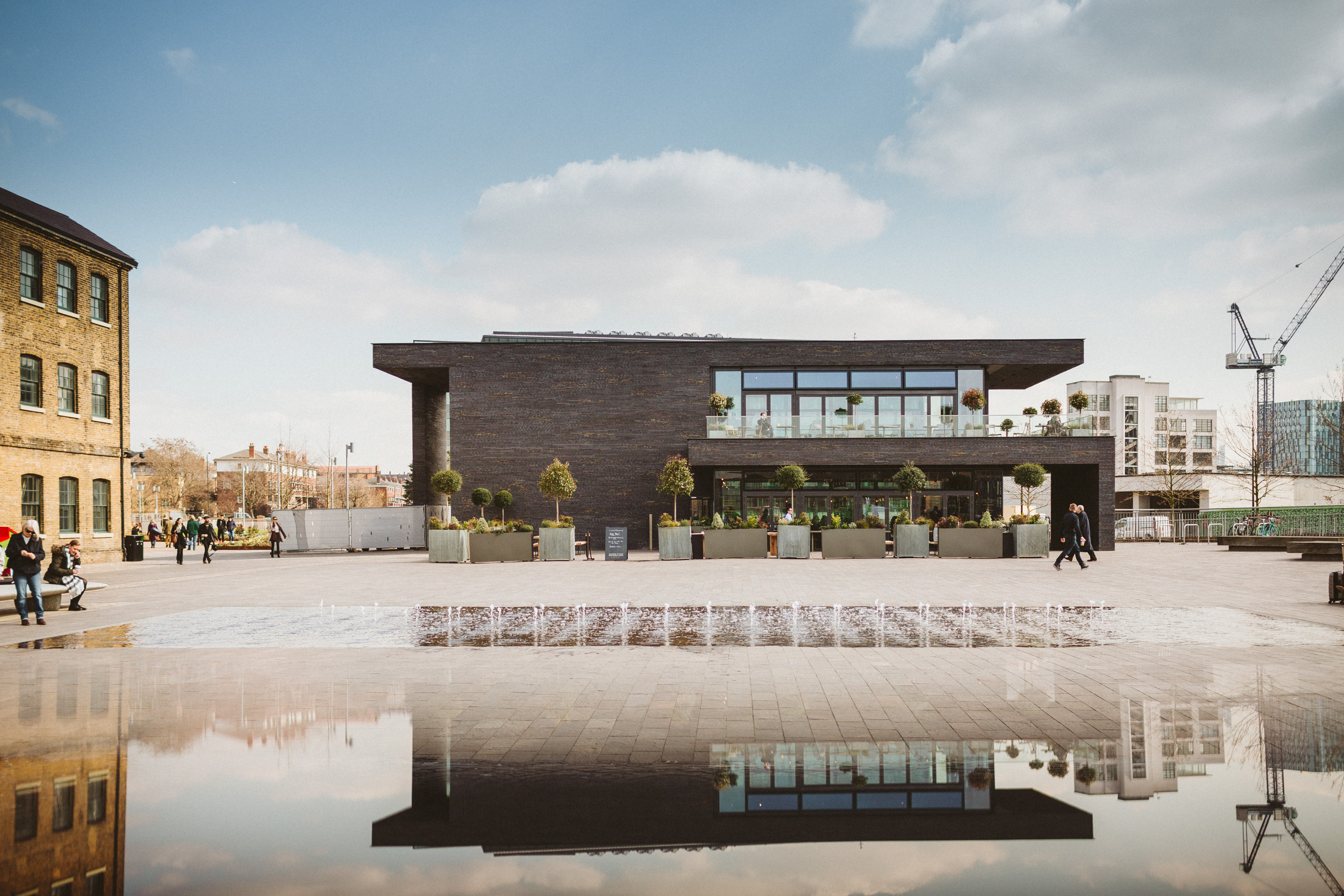 I accidently visited prior to heading there purposefully to review it and they reeled us in with endless perfectly chilled bottles of Gavi Di Gavi, a definite favourite on a sunny weekend afternoon and all the snacks we could of dreamt of. It's true Kings Cross has really cleaned up its act, I'd heard great things about the Grainstore, which is just a stone throw from the Lighterman but still hadn't managed to visit. From what I can tell The Lighterman definitely has the upper hand position wise, outdoor dining, right on the canal in a vast pocket of regenerated clean open space, a rarity so central and definitely a rarity in Kings Cross. My third plus point would be the more measured balance of meat versus meat-free dishes on the menu. The Vegetarian could actually eat here… and with options!! Bizarrely this is still pretty novel for him. Finding a fairer and healthier equilibrium on the menu so often doesn't exist and is constantly a bone of contention when we try and dine out.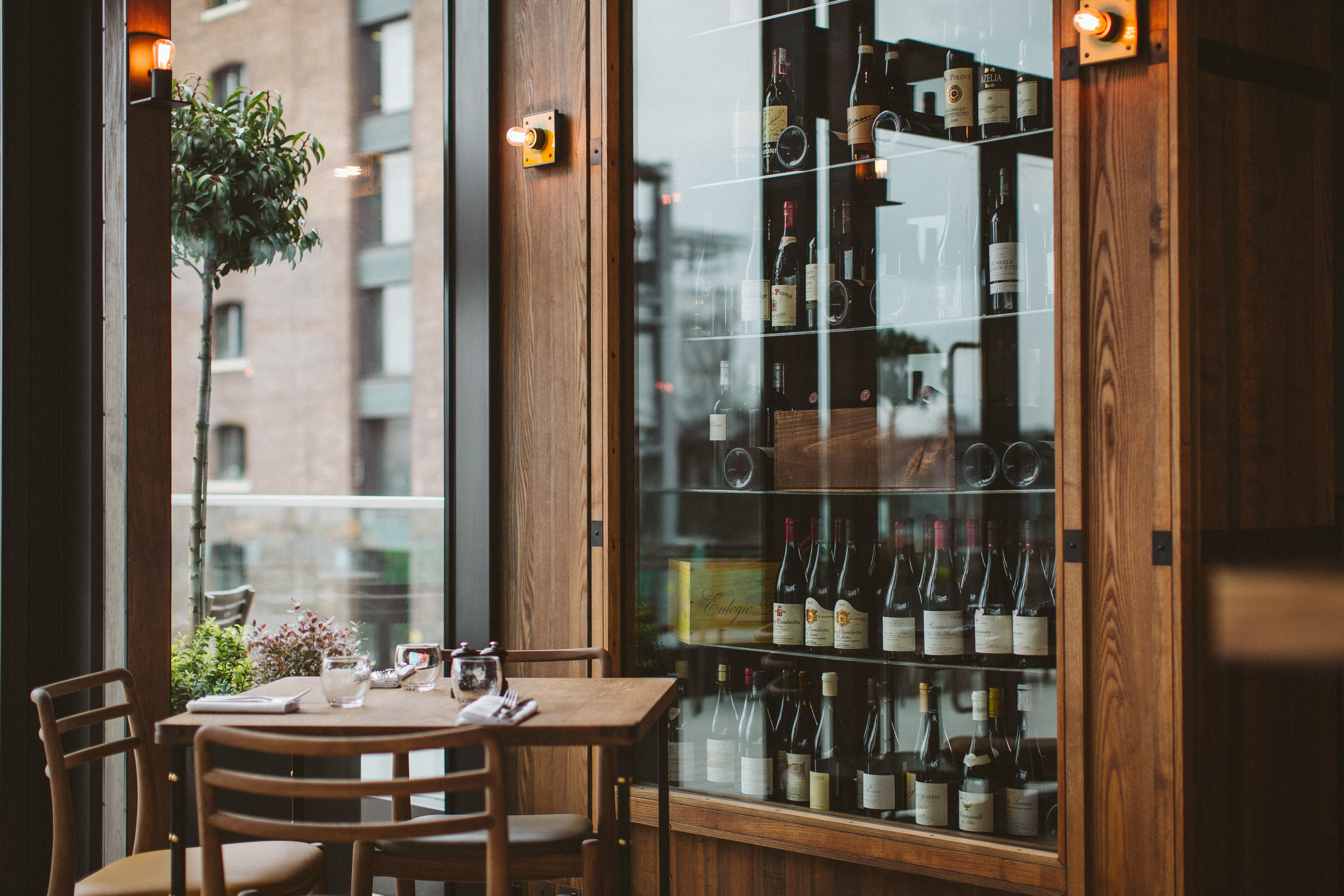 This definitely wasn't the case here. Despite their USP being the wood fire grill which they offer a variety of cuts of steak, alongside a choice of six sauces, green peppercorn, béarnaise, lemon butter, Chimchurri, house smoky tomato…all bases were easily covered for meat lovers. The remaining menu offered The Vegetarian a generous choice between  Baked Goats Cheese, Charred Broccoli, Toasted Almonds, & Grapes. A combination that worked to perfection, I was tempted to re-order! Roasted Tomato & Pepper Soup, Cheese Straw & Creme Fraiche, I'm a huge believer that classics done well can't be beaten and this was exactly what they'd achieved here. The Mushroom on Brioche, Wild Garlic & Cotswold Poached Egg was definitely taking my fancy, however, The Vegetarian's distaste for mushrooms took president on this occasion and I instead opted for the Waveney Valley Sausage Roll, Apple and Sage and House Brown Sauce. An unbeatable combination for those nights when you order a salad in order to somehow counteract a dish of indulgence. I love the nod to all things British, the attention to sourcing and quality and classic flavour combinations with a little added extra.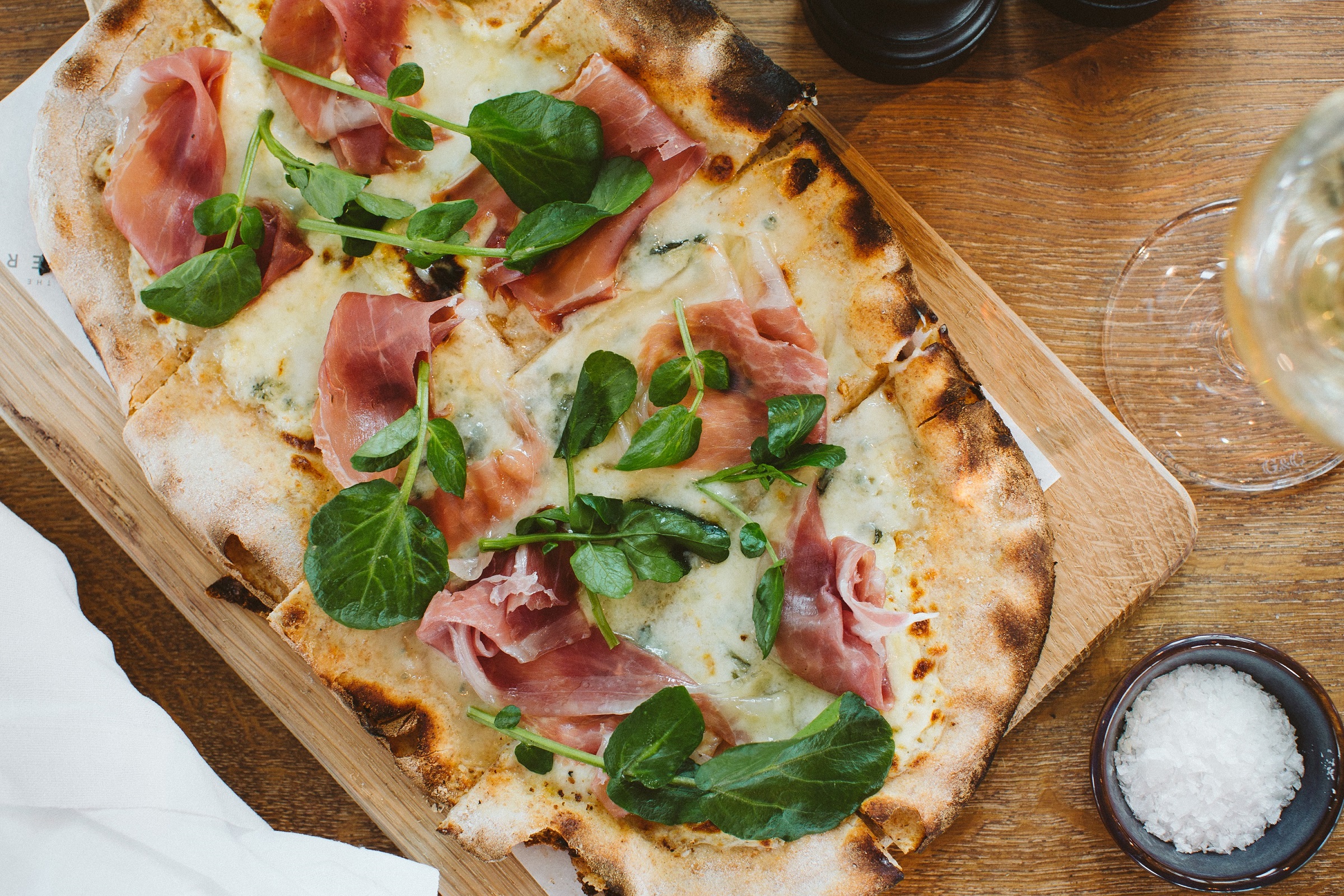 Next up, the flatbreads, a selection of four on offer, two of which were vegetarian…I was a like a proud Mum, all happy that there were options for The Vegetarian, knowing he wasn't coming home hungry or more often than not "hangry".  Jersey Royal, Teleggio, Green olives & Rosemary was the obvious choice for us, it was also at this stage I realised I needed to begin to pace myself, there were still the Salads, Mains plus the Grill to go. The current flatbread trend is one I'm all for, the better version of garlic bread and somewhere close to a pizza but not classified or quite large enough to be a course on it's own. If you share that greedy excitement that I do when dining out or in fact when dining full stop then these things count.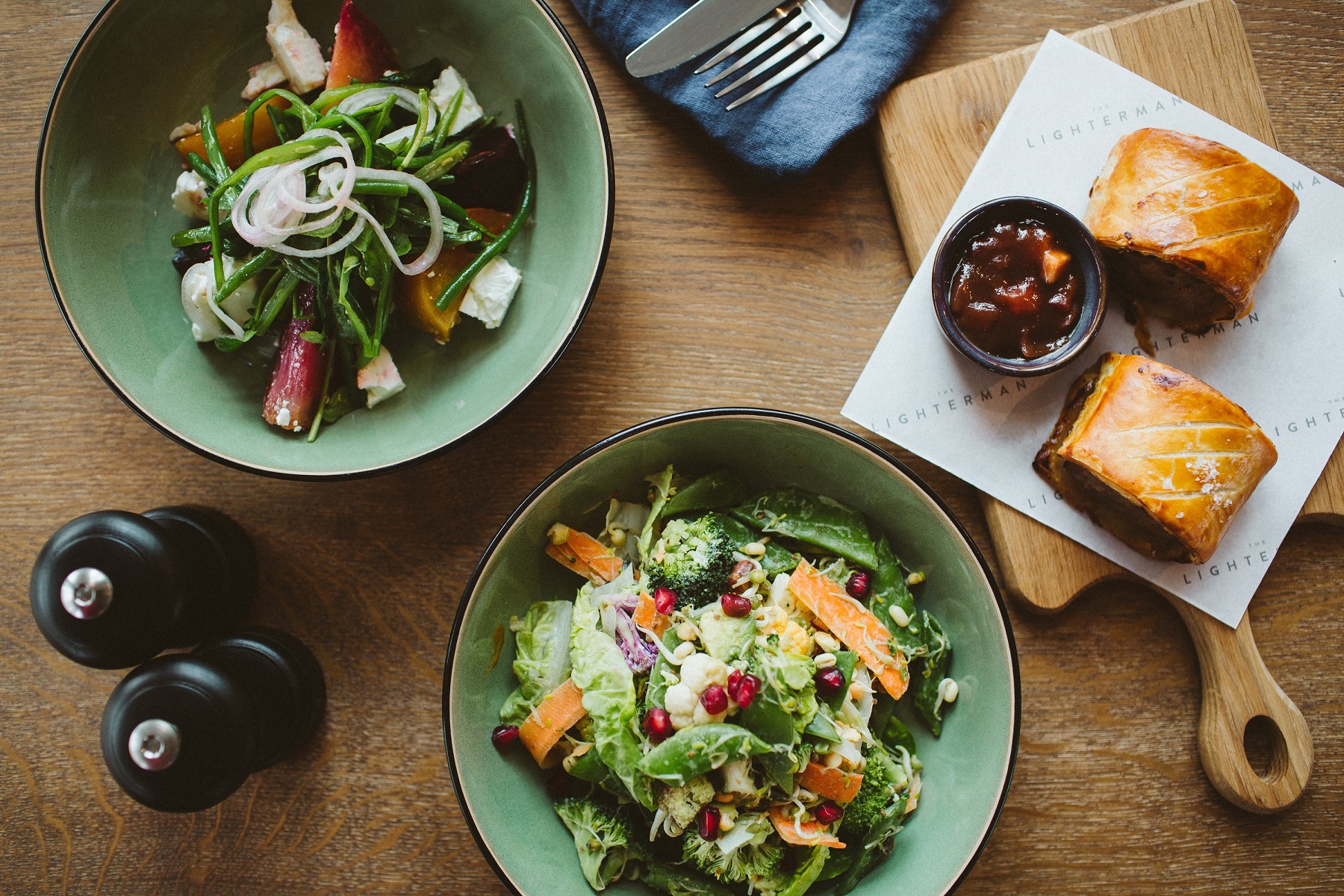 When you get down to the Salad sections, it's another win for The vegetarian, two out of the three not containing meat. It was one of those clammy balmy nights where you appreciate a light crisp salad, it bizarrely almost being as satisfying a the chilled glass of German Riesling I had on a repeat order. The Superfood Salad, Baby Gem & Buttermilk Dressing plus the Salt- Baked Beets, Watercress and Red Wine Dressing made for the ideal options. The superfood salad, gives a nod to my all time go to coleslaw dish, just minus the sugar from the copious amounts of salad cream I ordinarily and unapologetically add. I might in fact, be converted to a lighter more savoury buttermilk version after this.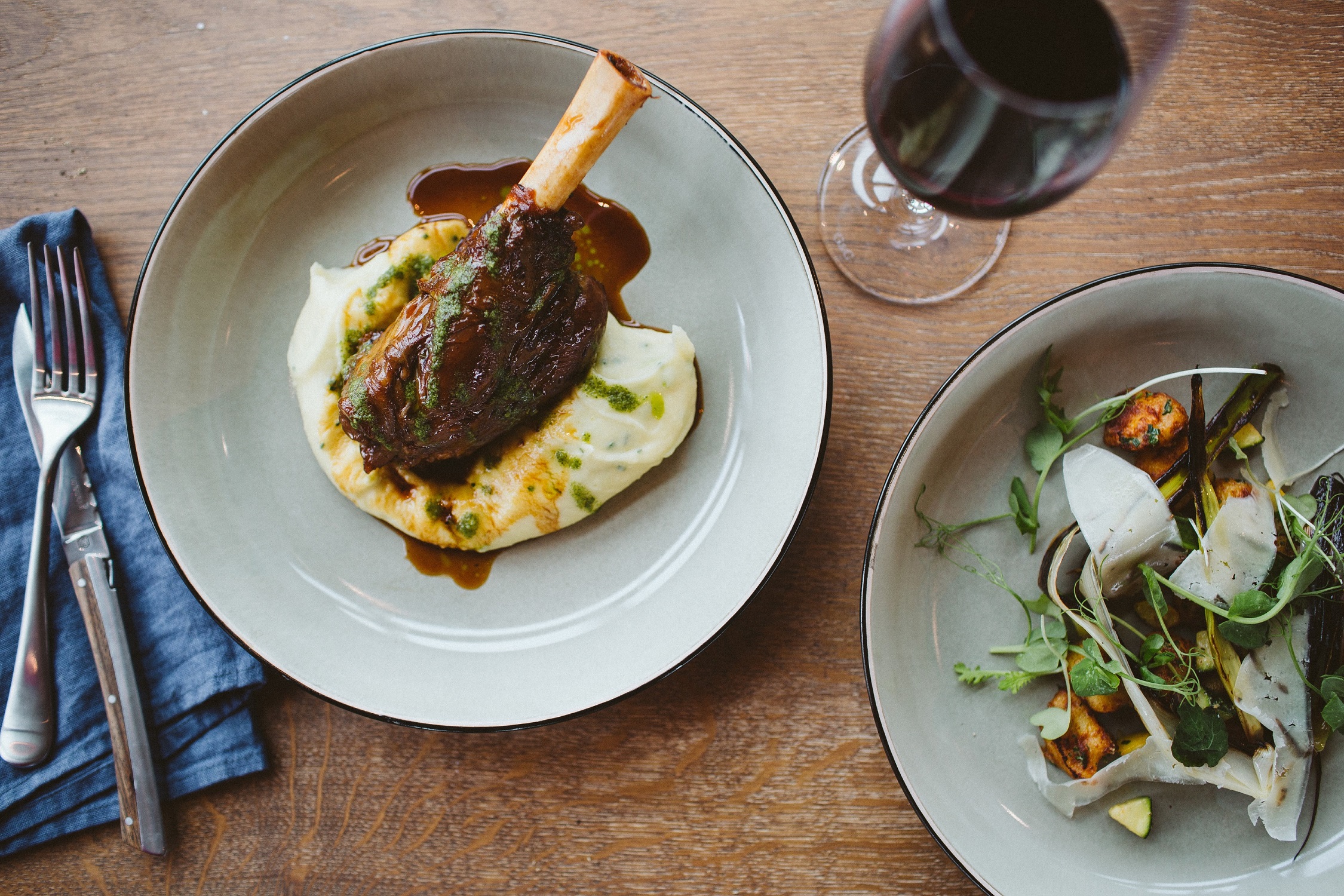 The Main section of the menu covers more traditional dishes, Fish and Chips, Ham Hock & Leek Pie, Braised Lamb and Potato Gnocchi and English Asparagus. However, it's clear that the Grill is where you should really head straight to. I ventured the meat section solo and more just to check the Grill was in good working order. The fillet, I couldn't not try the best cut on the menu and was needless to say delicious, generously salted, which I have no complaints about. Seafood and burgers also get a look in on the grill and having seen the other dishes that were being relentlessly served looked to be in very good order. The Sweet potato fries are also a must, perfectly crunchy, perhaps coated in polenta made them entirely moreish. At this stage dessert wasn't possible, The Rhubarb tart and Sticky toffee Pudding made it a tough decision but the only one if I wanted to walk out of there without assistance I had no choice but to decline.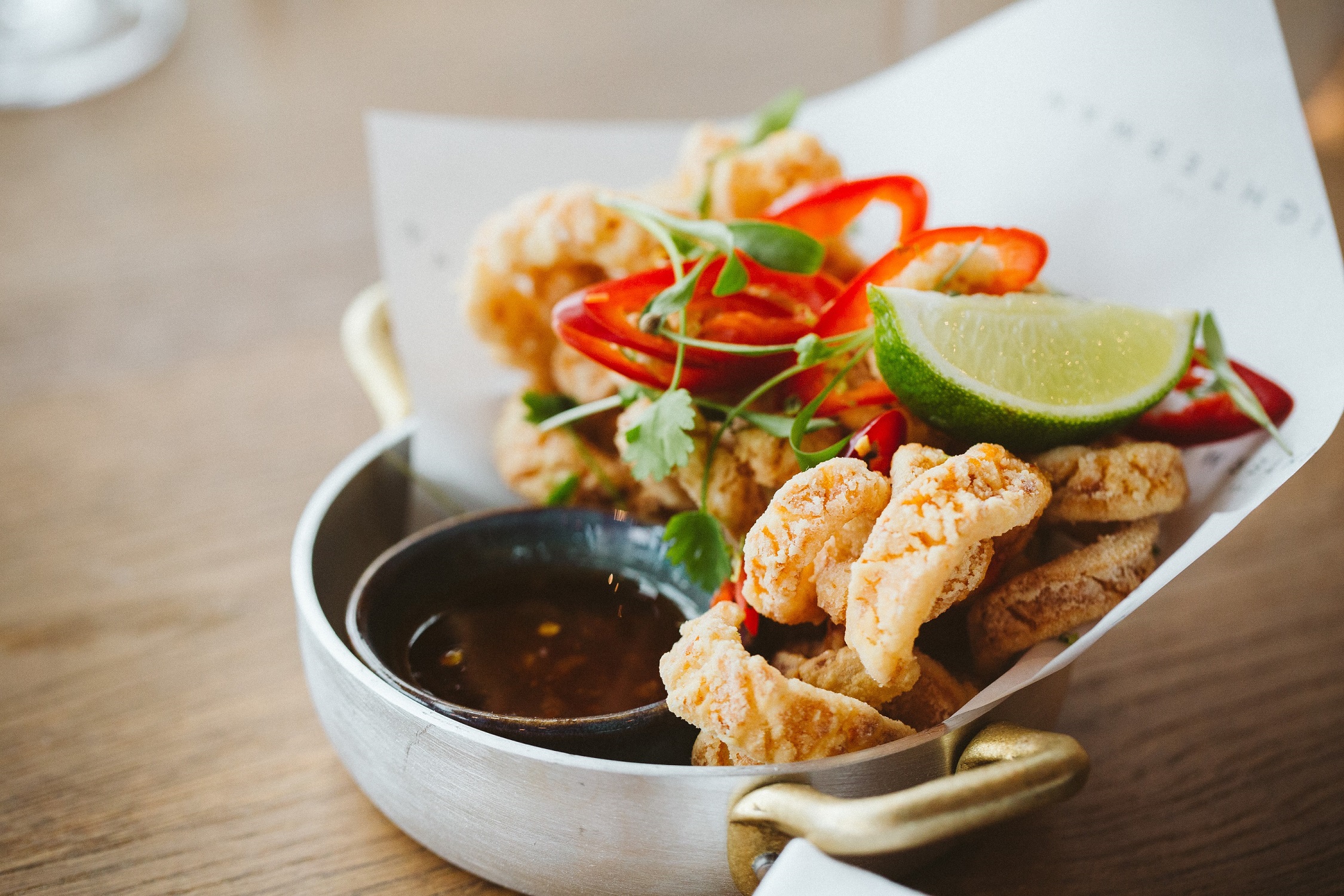 Friendly, accommodating service has to win every time, as does simplistic well-cooked food and that's exactly what this place is nailing every time. As a long serving East London resident, you really notice good service when you stumble upon it and you just know to really suck it up and enjoy it, it's not every day people manage to be pleasant while serving you food you want to eat.
Follow Anna Barnett on Twitter: @AnnaBarnettCook
Follow Anna Barnett on Instagram:  @AnnaBarnettCooks
The Lighterman
3 Granary Square, London N1C 4BH