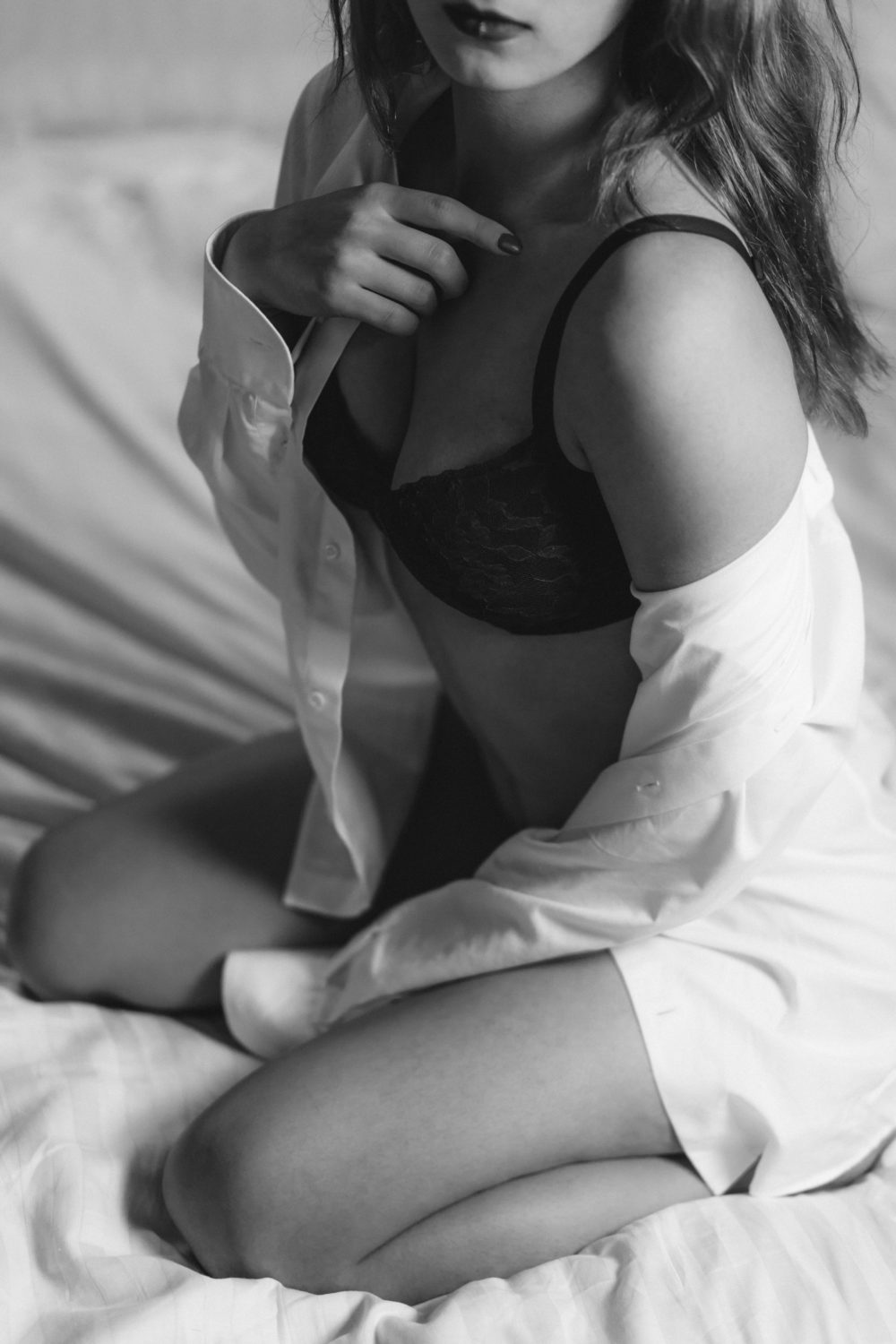 Every woman is sexy and beautiful. Women deserve to wear sexy and comfortable lingerie. Also, they can express their beauty, confidence, and overall personality wearing the right undergarments. But what are the things you need to look for when shopping for lingerie sets?
In this article, you'll learn the important things a smart shopper needs to consider when buying lingerie sets:
Aesthetic Appeal
If you're looking into buying captivating lingerie sets, one crucial factor to consider is its aesthetic appeal. While this factor is subjective, your instinct and fashion sense will usually tell you if a lingerie set is appealing or not. However, smart shoppers don't only rely on gut feel.   
The aesthetic appeal of a lingerie set has something to do with the following considerations:
Do you have a preferred cut or design for lingerie? There are many types of lingerie that you can choose from (see more details below). You can have a set that matches your personality, activities, and taste. For instance, romper lingerie can help boost your sex appeal because of its one-piece sexy cut.
It pays off checking verified customers' reviews online to know what they think of the lingerie product they've bought. Are they satisfied with the actual look of the lingerie sets? You might also want to see the photos uploaded in the review section to find out if any posted images of the lingerie set you're planning to buy. Do you have the same body type as the customer wearing the lingerie on the review photos? Or maybe you have the same skin tone.
You can ask a close friend or even your partner about the best lingerie set that they can recommend for you. Other people's recommendations can help you decide the best lingerie that suits your body type. You might be surprised about getting real answers from the people you love and trust the most, such as 'Come on, you can wear that. Don't be shy. You've got a gorgeous body!' These statements can even help boost your confidence.
Type Of Lingerie
You probably heard about corset, romper, bralette, or bustier. These are a few of the many types of lingerie available in the market. Here are details of the most common lingerie types today:
Don't hesitate to wear a corset. It's not like in the past when corsets had ties and grommets pulled tight to squeeze your midsection. Corsets nowadays are shapewear to help smooth your torso's appearance. Skip any corset lingerie style that involves painful squeezing if you're looking for a honeymoon outfit. Instead, find a comfortable wedding corset with details such as stain straps, lace, grommets, attached garters, or satin straps.
Hipster underwear sits low on the hips, covering the backside. It has an extra length on the bottom, providing more coverage and a trendier look than traditional bikini cuts.
Flatter your body shape by wearing a romper. It consists of a cami and tap short rolled into one piece. Rompers are perfect for your honeymoon or anniversary night, as well as a bachelorette party. This lingerie type has a playful vibe. It's usually made of cotton, tulle, mesh, and other comfortable materials.  
A dressing gown, negligee, or peignoir are robe-type lingerie. Contemporary dressing gowns are usually made of chiffon and are sheer.
A garter or suspender belt has clips to hold up and support thigh-high stockings. To make your lingerie outfit sultrier, you can match a suspender belt with a bra and panty.
This underwear is revealing because it only has a small fabric strip in the back. If you want to highlight your backside on the big night, then choose to pair your corset, garter belt, thigh-high, bustier, or cami chemise with a thong.
Material Quality
The quality of lingerie material matters a lot because it dictates the comfort level. But what are the best fabrics for lingerie sets? Check them out below:
This lingerie fabric is soft, shimmery, and beautiful with an elegant drape. It's perfect for flirty and baby doll nighties. Because of its high lustre, the material makes the ideal lingerie set to intensify your intimate evening moments.
Silk is always luxurious and comfortable. Hence, its finest quality comes with the price. But it's all worth it. In addition, silk feels weightless. This fabric glides over the skin without friction, is cool-to-touch, and is semi-translucent. It's lightweight, soft, and demure. Hence, this glamorous material is commonly used to create sexy panties and nighties.
This fabric has a matt finish with a smooth that gives a delightful skin feel. Cotton satin is made of natural cotton and satin material that offers an elegant drape, perfect for making a classy chemise set.
Organza is the best choice if you want sheer and transparent lingerie fabric material. This beautiful fabric adds decorative touches to lingerie sets. You can add an organza-made petticoat layer to your romper or baby doll nighties.
If you prefer a sultry lingerie fabric, muslin is ideal. It has a semi-transparent and sheer-like quality, suitable for a 'barely there' nightdress or chemise. Muslin is incredibly soft with a brushed surface, perfect for elegant and comfortable evening wear.
Your Needs
Choosing the perfect lingerie set for you should take into account your specific needs, such as your body type. What is your body type? Is it athletic, slim, or plus size? Shopping for the best lingerie sets shows how much you love yourself.  
A lace bodysuit, underwire bra, supportive underwear, and lacey lingerie sets are highly recommended for plus-size women. Plus size women also look good wearing bustiers, baby dolls, corsets, and sexy knickers.
Slim women can benefit from the extra volume of dress gowns and petticoats. Women with athletic body types do well with any lingerie set, including thongs and rompers.
Conclusion
Revamp your lingerie collection by considering the aesthetic appeal, material quality, and your needs, among others, when buying a new lingerie set. Feel free to wear whatever lingerie style you want. Mix and match and experiment lingerie pieces to your satisfaction.