We reveal our go-to beauty locations in London for all our pre-party beauty prep that we're all rushing to book again and again. These include the ultimate blow dry, the best place to get natural looking eyelash extensions in London, the manicure with the coolest festive nail art designs and the place to get your LED light therapy fix and recover from shopping.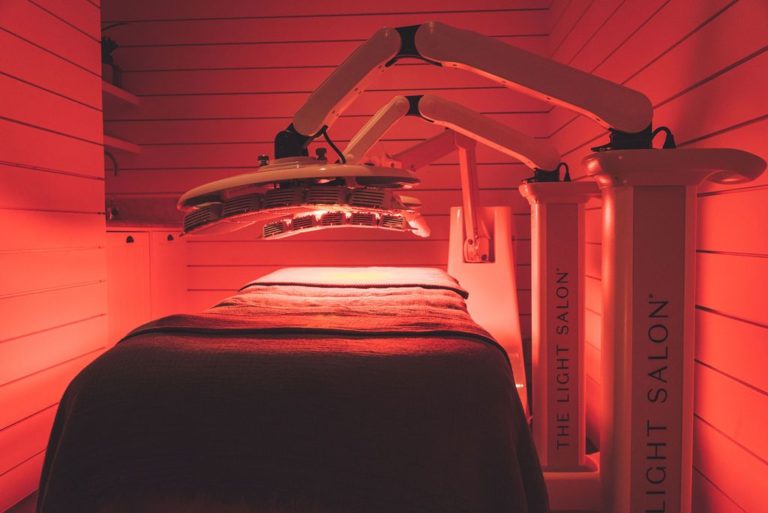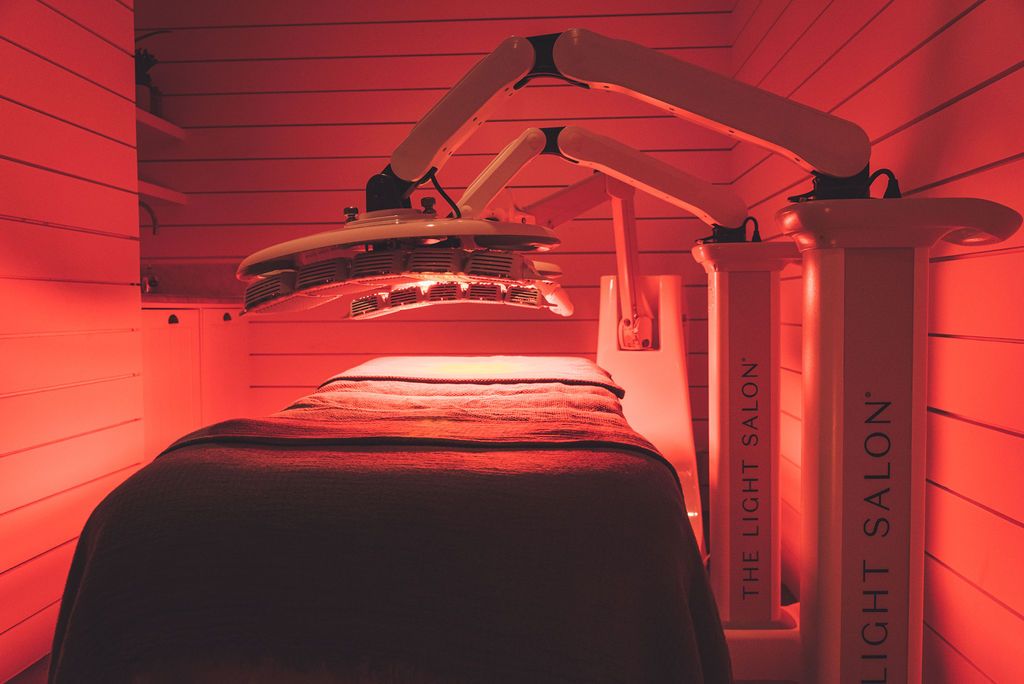 The Light Salon Selfridges LED Light Therapy
Fancy combining your Christmas shopping with a touch of LED light therapy? Then you'll be pleased to hear that The Light Salon have recently opened a new space inside Selfridges Oxford Street offering their famous non-invasive and results driven face and body treatments.
There really is no place quite like The Light Salon Selfridges for some of the best LED light treatments going. The moment you walk in you will feel a deep sense of relaxation thanks to the expertly designed interiors and the array of Light Salon products on display. Offering a range of treatments that can be combined with add-ons, highlights on the menu include the signature 830nm light therapy to perk and revive skin and the blue 415nm light is a firm favourite for congested skin to target inflammation and bacteria in the dermis. The signature full-body is one of the most popular options to book, a deeply detoxifying treatment featuring the famous Pressotherapy trousers + a double dose of light, this can either be done on its own or combined with signature face treatment – we'd highly recommend opting for a combination of the two. Your skin will be left feeling plumper, soft and glowing.
Plus, under 27s can take 25% off the entire treatment menu.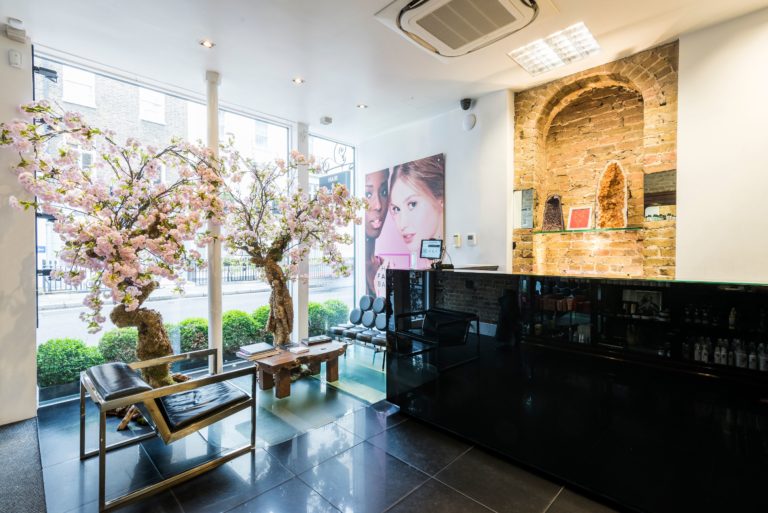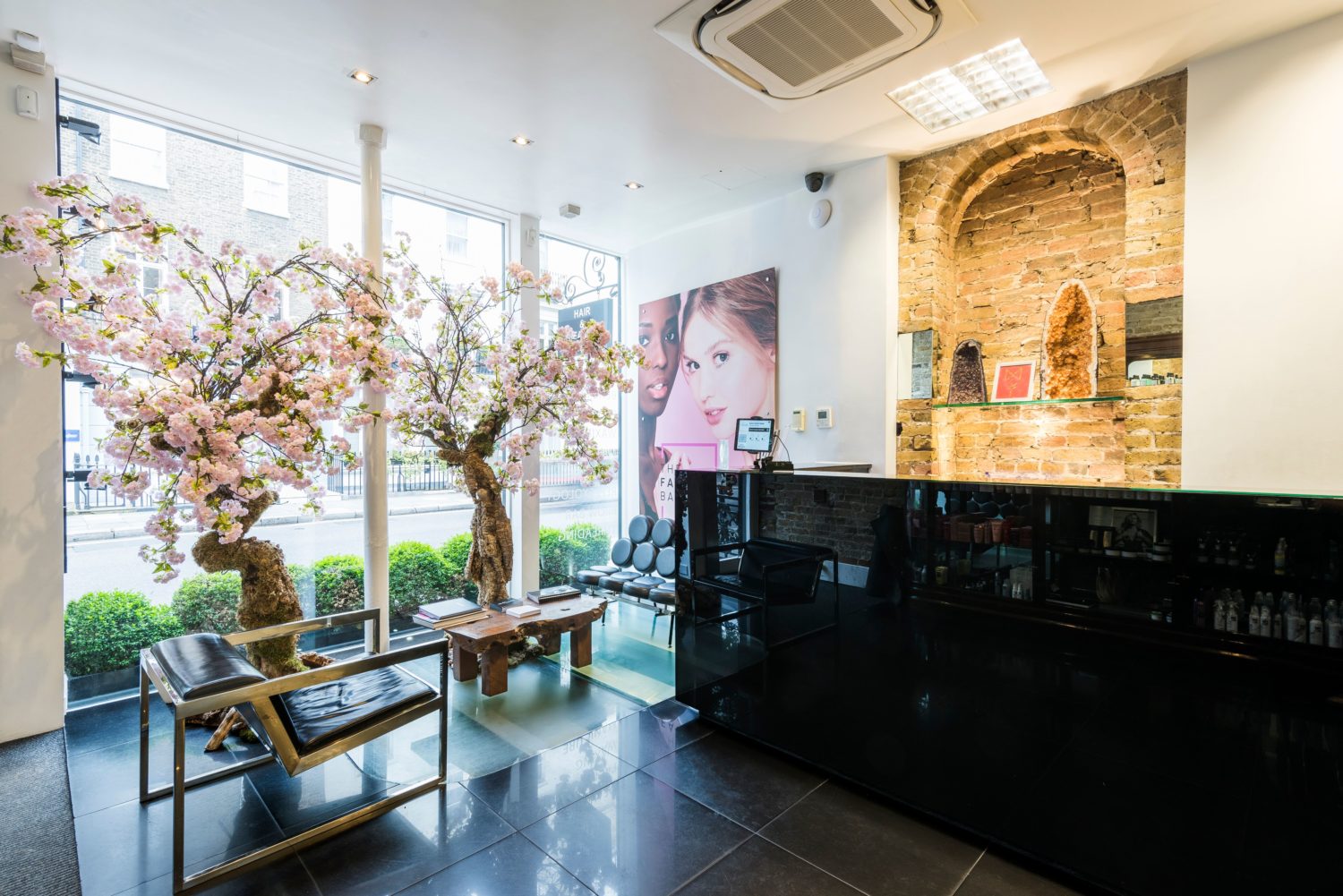 Neville Hair and Beauty Party Blow Dry
Boutique hairdresser and beauty salon Neville Hair and Beauty is one of the most stylish places to be pampered in the city. Situated in the heart of Belgravia, one of the capital's most glamorous shopping destinations, the salon is as famous for its urban-chic décor and celebrity clientele as for its award-winning stylists. The salon offers a range of elite hair services for women and men on the go this festive season and beyond. Pop in for a sleek party up-do from one of the expert stylists or why not combine your blow dry with a rejuvenating treatment, like the Neville scalp facial? Think of this like a detox for your hair, with the added bonus of a head tingling shiatsu massage.
This boutique salon ensures you will receive not just the perfect party hair but an experience.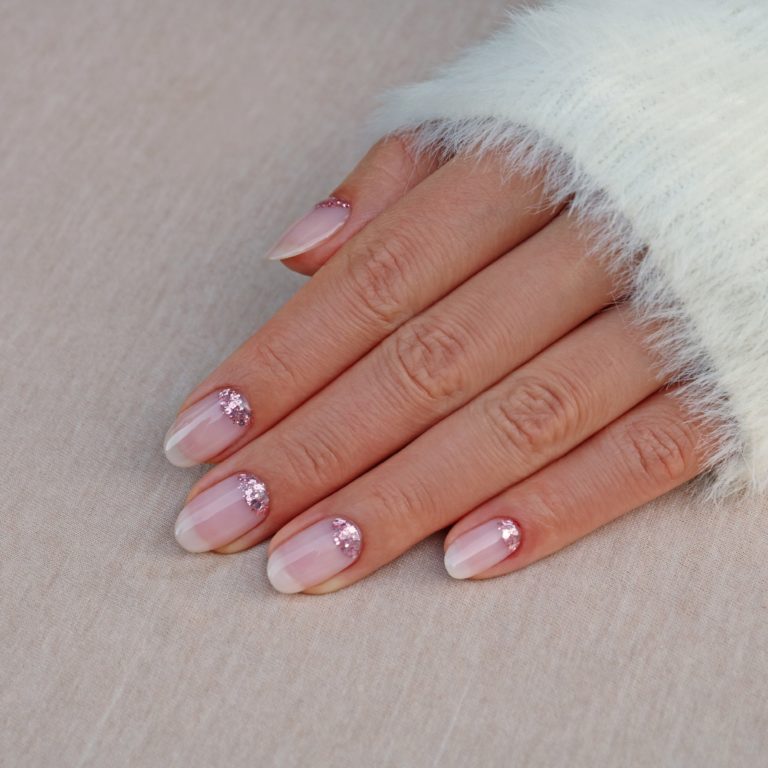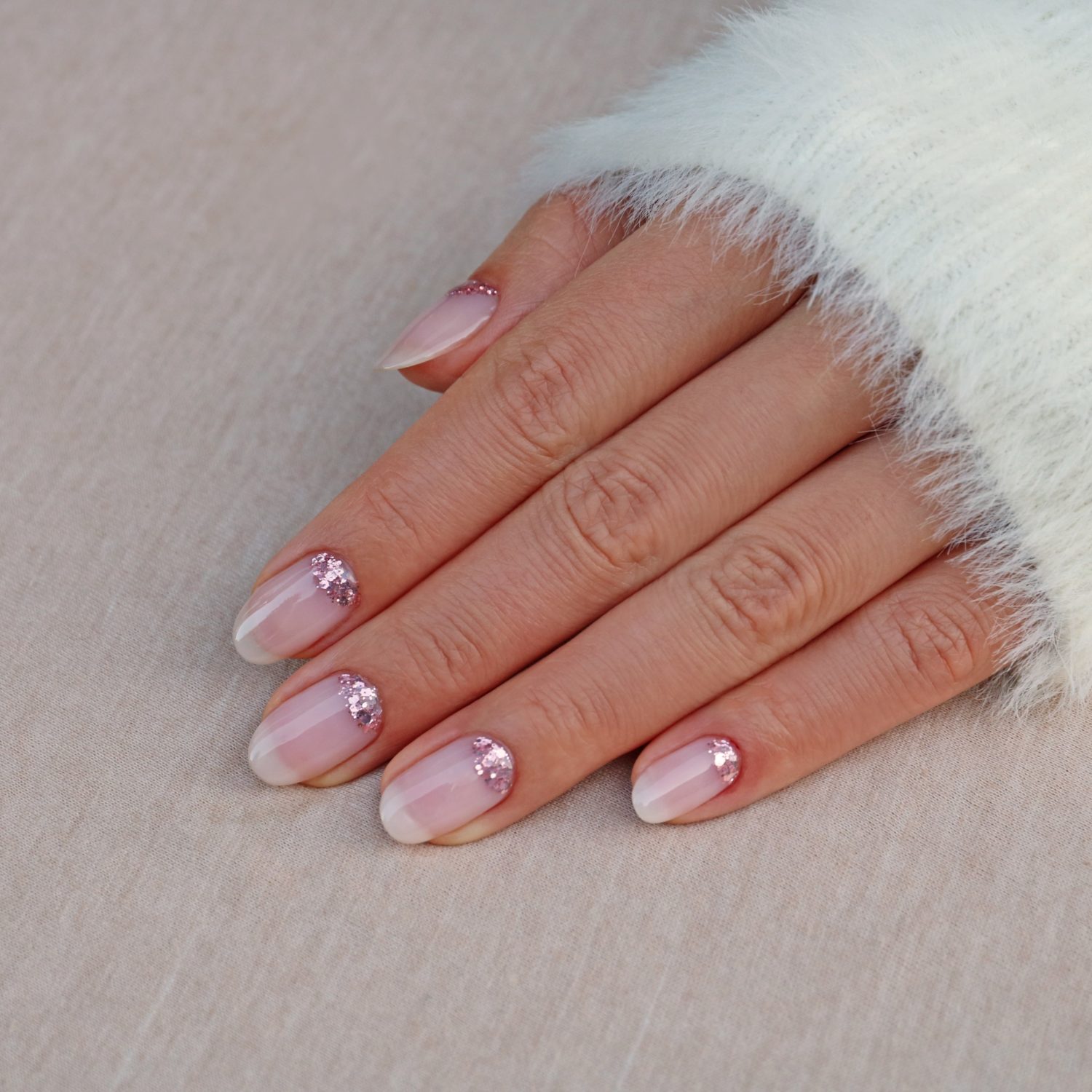 Townhouse Festive Nail Art
In need of a festive manicure now Christmas is fast approaching? Then look no further than Townhouse. Perfectly positioned just off Oxford Circus, here you will find professional nail technicians who will clip, buff, trim and paint their way to your most Instagrammable manicure yet. This month you can expect festive nail art with four designs to choose from and thankfully not a Santa or snowman insight – think subtle Christmas nails rather than character designs. Whether you are opting for a classic mani with a touch of glitz then we adore the morning frost design, or how about a seasonal red candy cane design? You can also go for the latest Glamour X Townhouse collaboration 'tinsel tips', but if you're wanting a full-on festive look then we highly recommend the glittery green under the mistletoe nail art.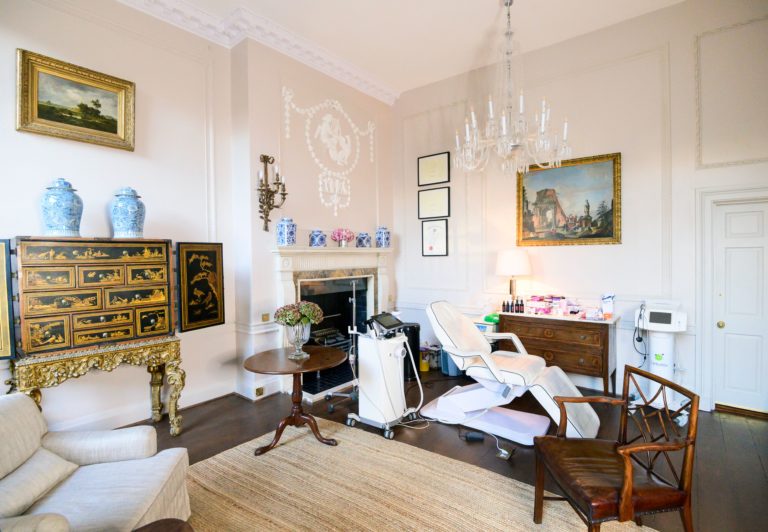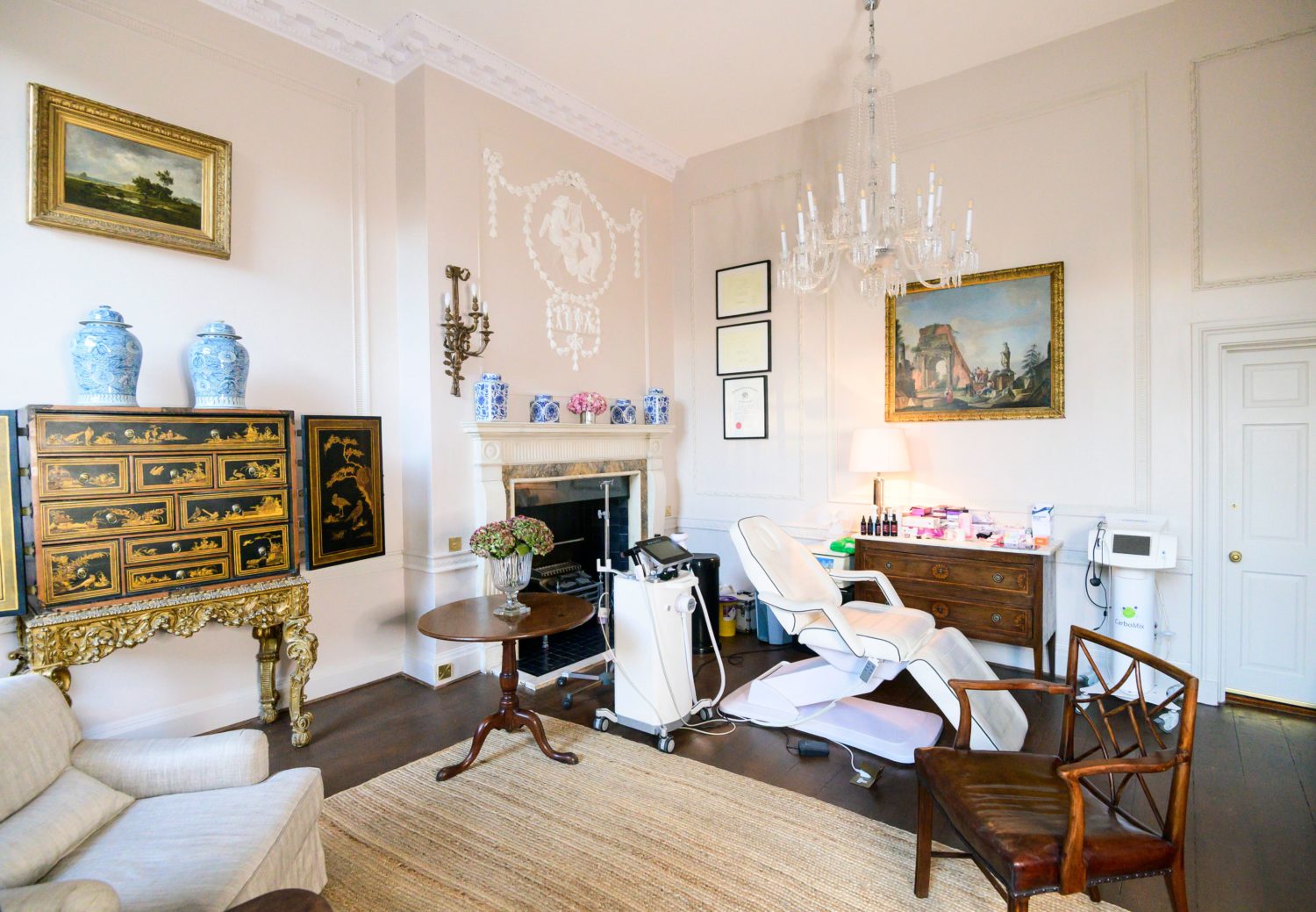 Dr. David Jack's Egyptian Facial
On entering Dr David Jack's clinic, the first thing you'll notice, apart from his warm welcome, is his impressive collection of vintage furniture and decorative accessories, like a display from an antique showroom– you'll even forget you're here for a procedure if it wasn't for the treatment chair, cosmetic machinery and glass bottles, neatly lined up.
What's different from other cosmetic clinics is Dr. David Jack's knowledgeable approach to aesthetics, which starts with an analysis and a recommendation of what's best for your skincare needs, to avoid you booking a treatment that isn't a good match for your individual skin and features.
He offers a variety of anti-ageing solutions using state-of-the-art technology, including his signature Botox injections, skin needling, microneedling and skin peeling, not to mention Dr. Jack's iconic pre-party Egyptian facial – believe us when we say your skin will be truly glowing after.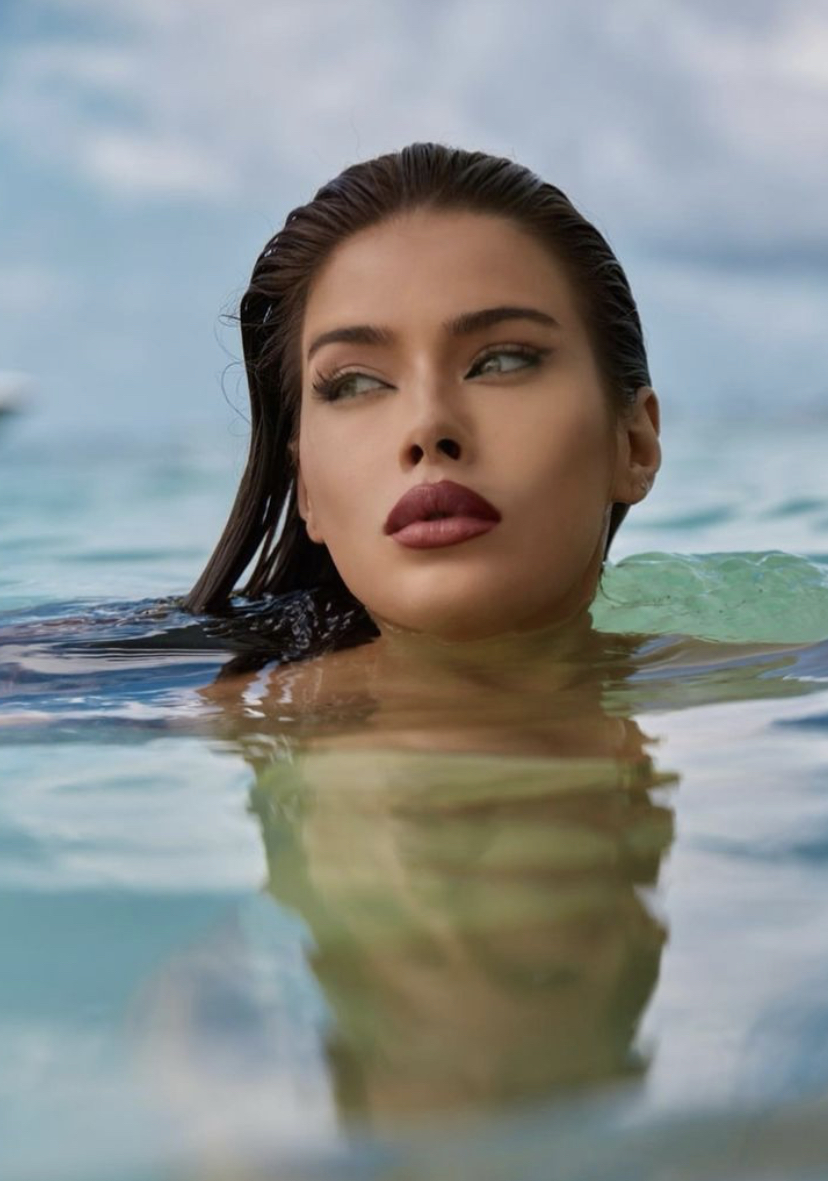 Edy London Eyelash Extensions 
It wouldn't really be Christmas without a set of fluttery lashes, right? Whether you want a full set of extensions to really define and frame your eyes or are looking to create a natural subtle, finish with a half-set, Edy London is your one-stop for all your pre-party lash looks. 
After years working as a top make-up artist and lash technician, Edy's knowledge of lashes is unquestionably remarkable: simply listening to her advice on what style of lashes would suit your eye shape is inspiring in itself – she even has her own brand of affordable, high-performing make-up brushes stocked in the famous Liberty beauty hall. A session with Edy and you leave not only with the best natural looking eyelash extensions in London, but you'll also gain time in the morning by not having to apply mascara for a month – we're not sure how we managed without them.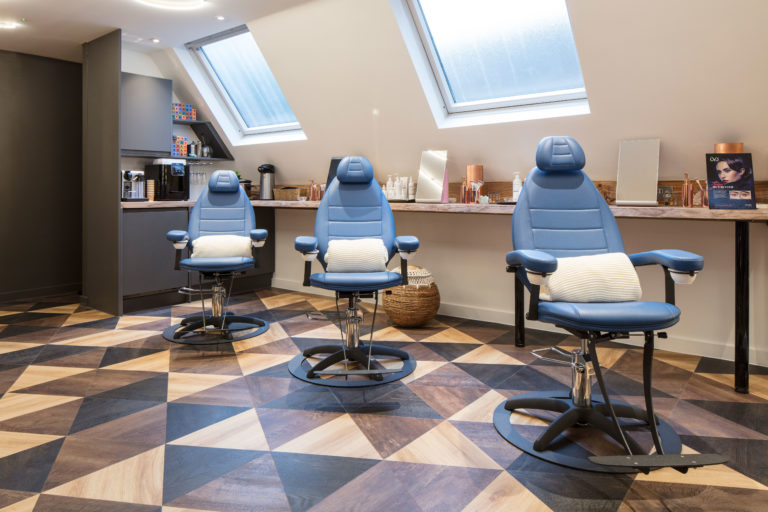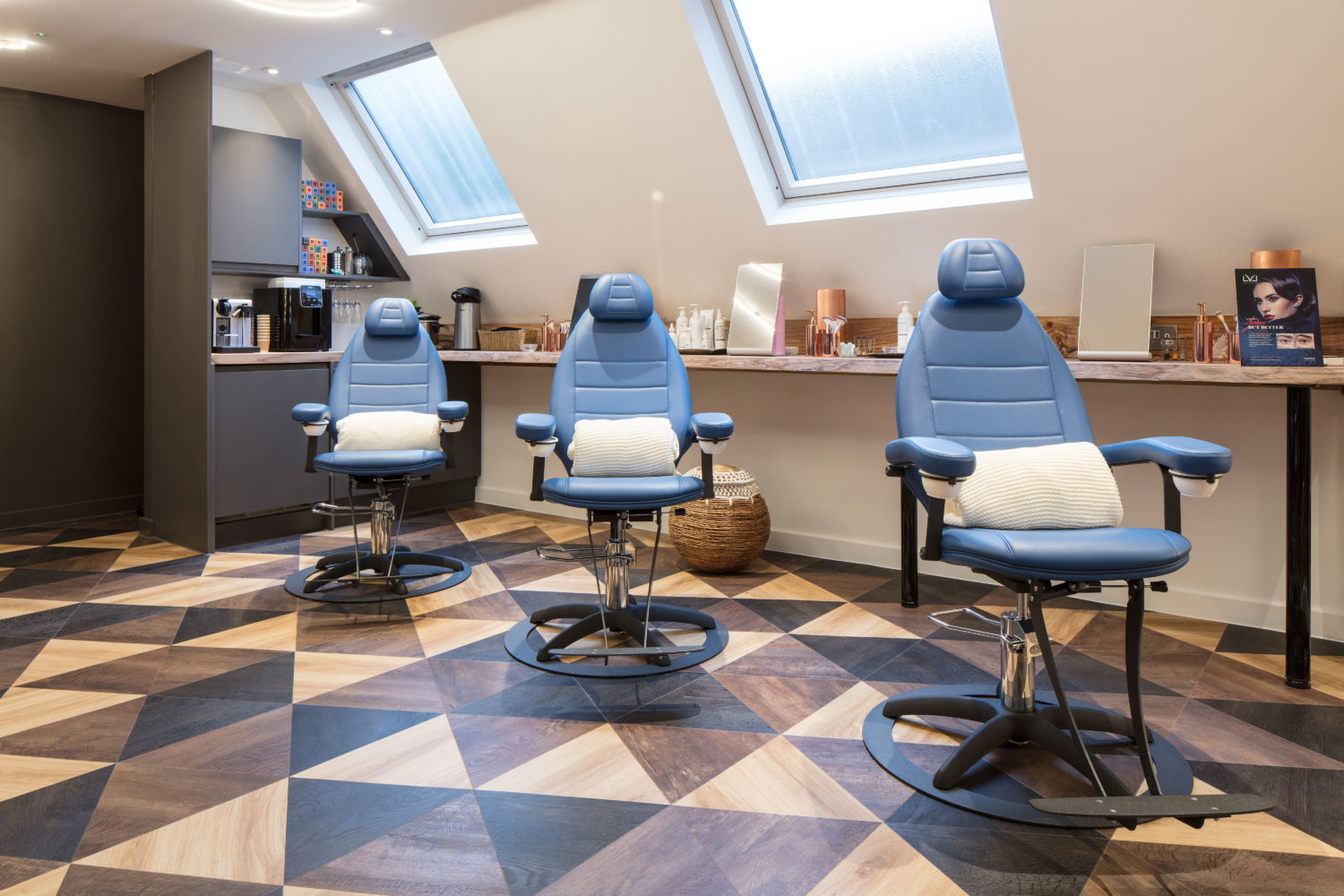 Young LDN Cryolift Facial
Our decongested skin was brought back to life thanks to the luxurious Cryolift facial from Young LDN. Our therapist combined expert technique and in-depth knowledge with premium products and skincare tools leaving behind radiantly recharged skin. A combination of gentle resurfacing worked on the face interspersed with a powerful shot of frozen CO2 for a deep concentration of oxygen, active ingredients and super hydrating hyaluronic acid over an indulgent 45 minute treatment. After just one treatment dry patches felt smooth and plump to the touch while stubborn spots were calmed and cleared. If you skin is struggling with this unpredictable British weather right now, then this intensely hydrating treatment is worth the skincare investment.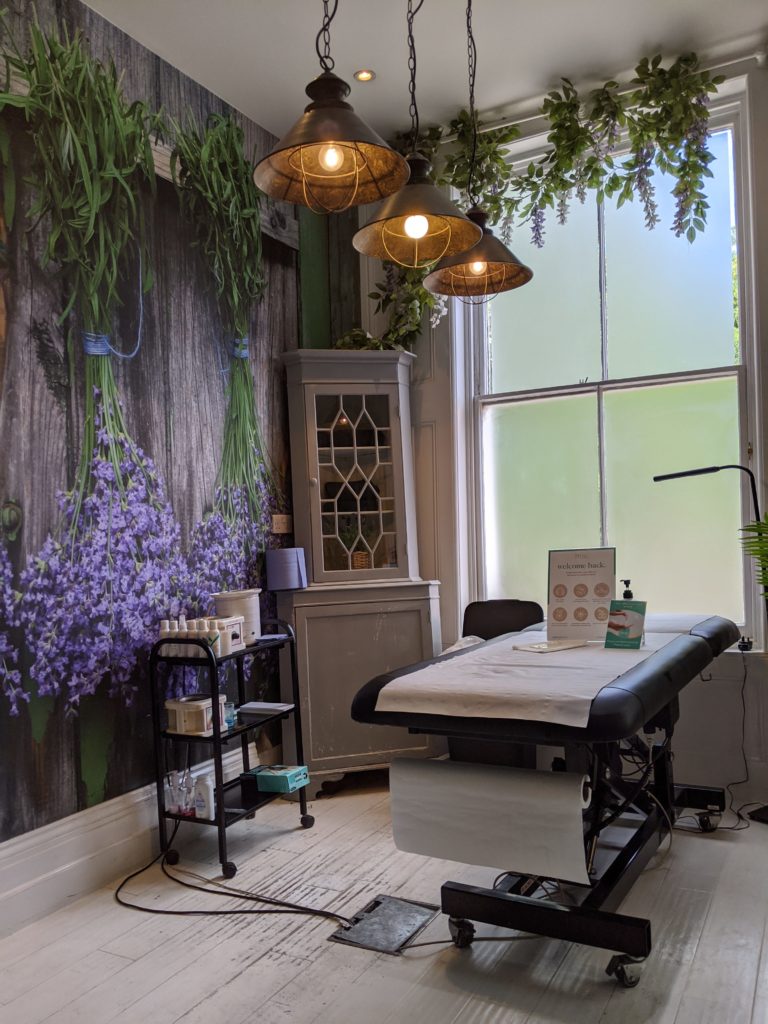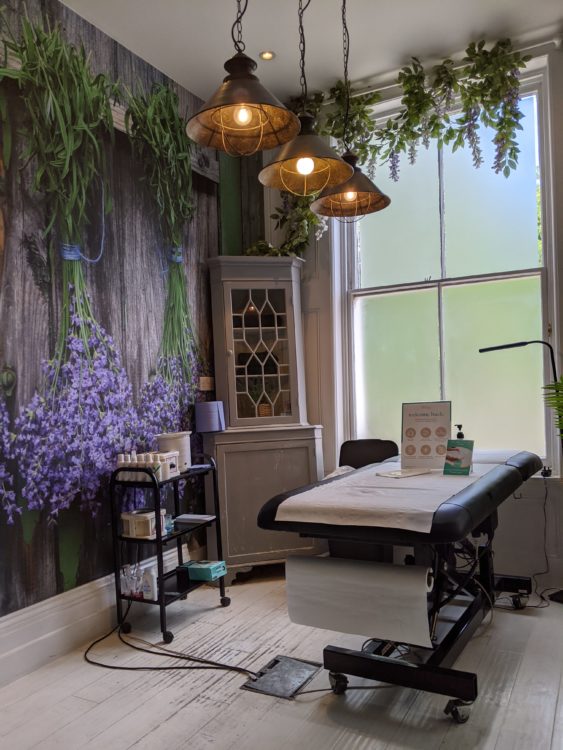 Strip Laser Hair Removal
A prime location in the heart of Chelsea is where you will find the talent that is waxing and laser expert Strip, the best in the business when it comes to delivering pain-free hair removal, trust us we've tried many and Strip is the place we keep coming back to. Now winter is truly here this is the best time to start a course of laser treatments and Strip have the best laser machines on the market for permanent hair removal and suit all skin types. Using the latest hair removal technology which combines two lasers Alexandrite 755mm and the NGYag 1064m,hair follicles are destroyed using controlled pulses of light and heat, so new hairs can't grow. You'll need a set of treatments for long-term results, but you can expect to see a visible difference after just a few sessions.