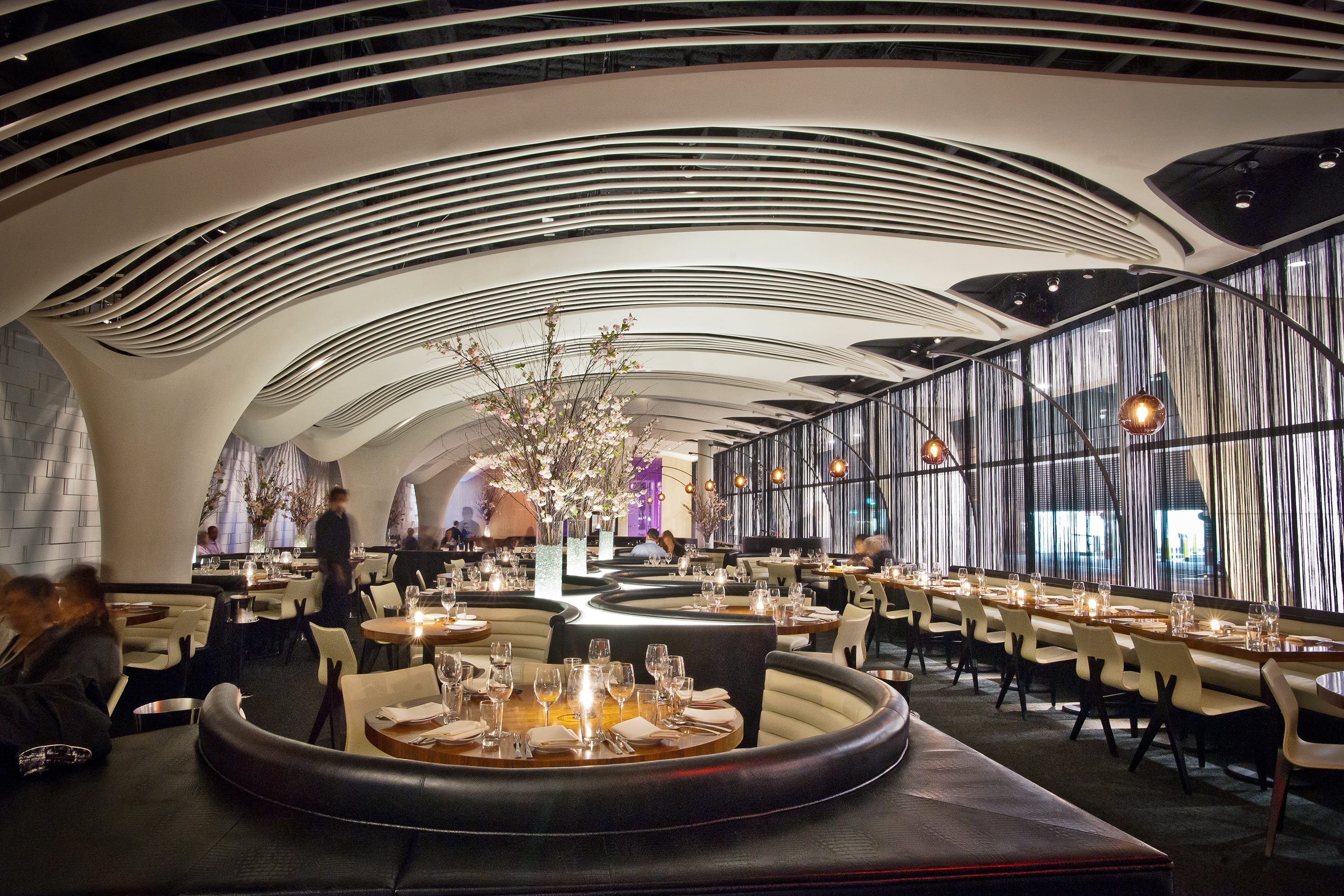 STK Midtown artfully blends a contemporary and chic lounge; offering a dynamic fine dining experience with the superior quality of a traditional steakhouse.
The urbane restaurant, in the heart of Midtown is surrounded by the cities most impressive skyscrapers. There is a romantic outdoor seating area with low hung exposed lightbulbs where guests can eat under the stars.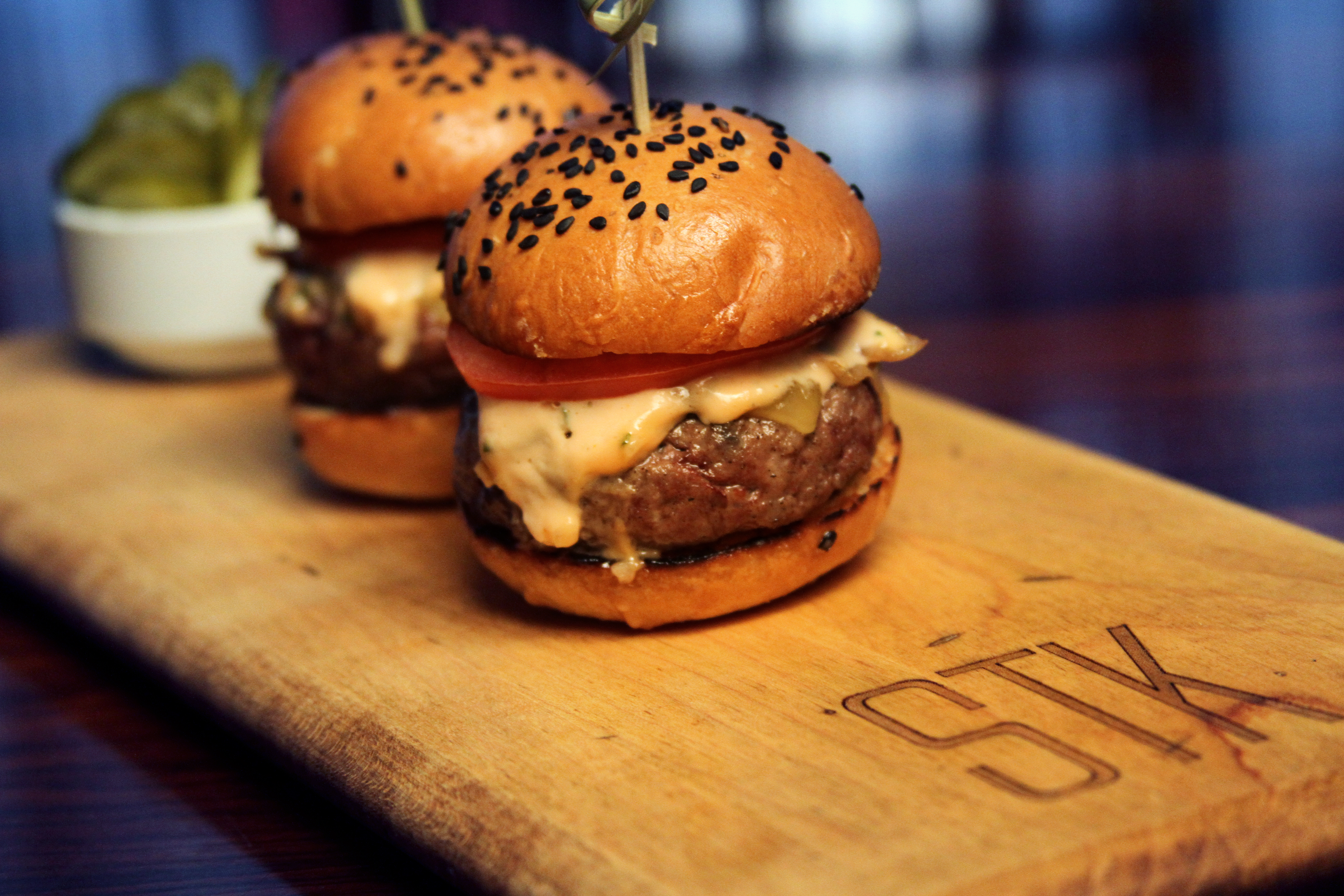 The ambient low-lit lounge exudes a feeling of luxury; while high-octane hip-hop and dance music creates an energetic and lively atmosphere throughout the restaurant. The space hums with conversation and the repeated sound of ice knocking around inside cocktail shakers. Over at the bar you'll find a selection of exclusive cocktails being whisked up by a talented team.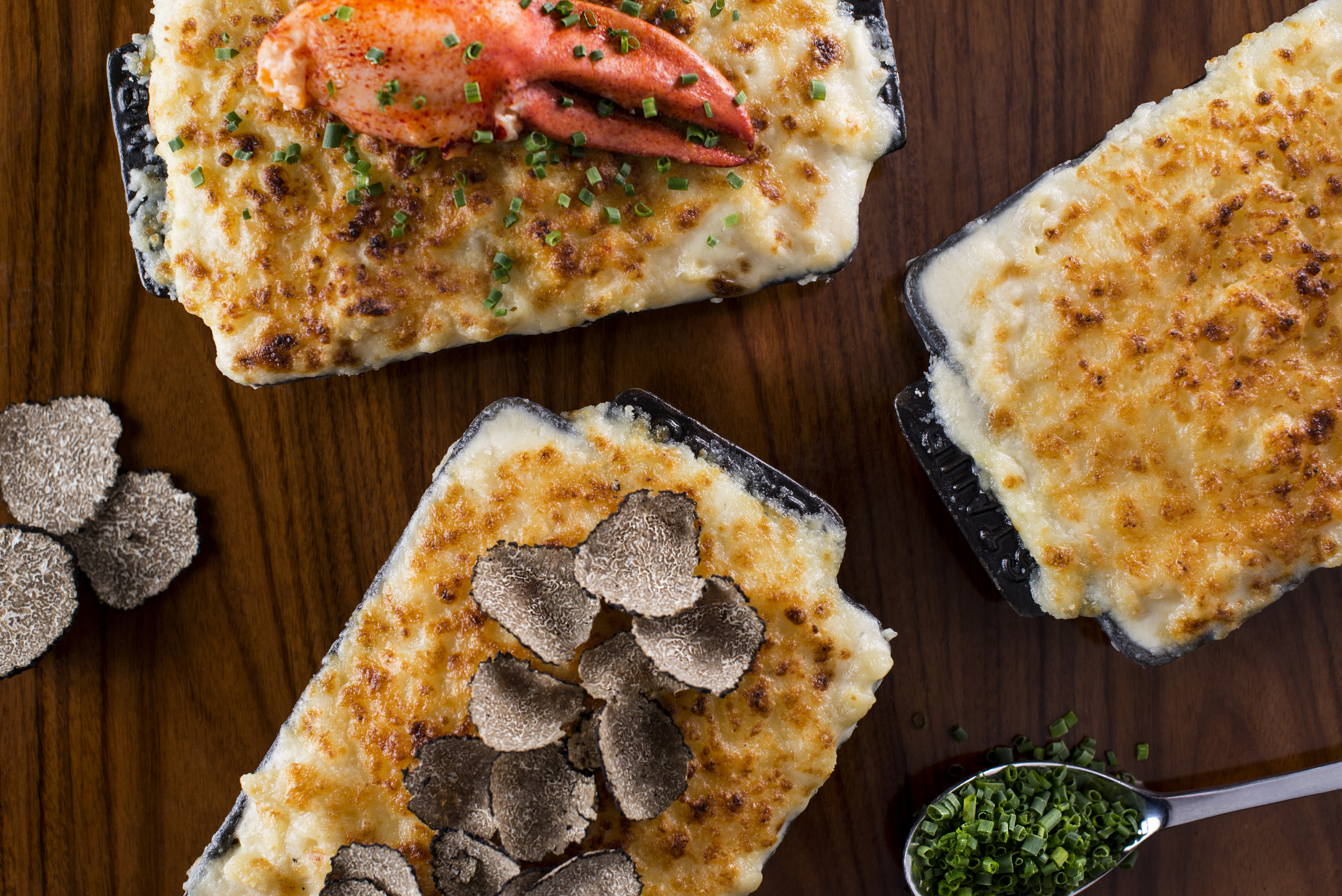 Cocktails worth noting are the Raspberry Fizz, the Strawberry Cobbler and the Not Your Daddy's Manhattan. The Raspberry Fizz contains Bulldog Gin, fresh lemon juice, muddled raspberries and egg whites; while the Strawberry Cobbler is served in a graham cracker crusted rimmed martini glass and filled with muddled strawberries, vodka, simple syrup and sour.
Not Your Daddy's Manhattan is a distinct concoction of Bulleit Bourbon, Zinfandel Port, Carpano Antica Sweet Vermouth and bitters, and is the perfect cocktail to enjoy whilst gazing out at the bright lights of the city.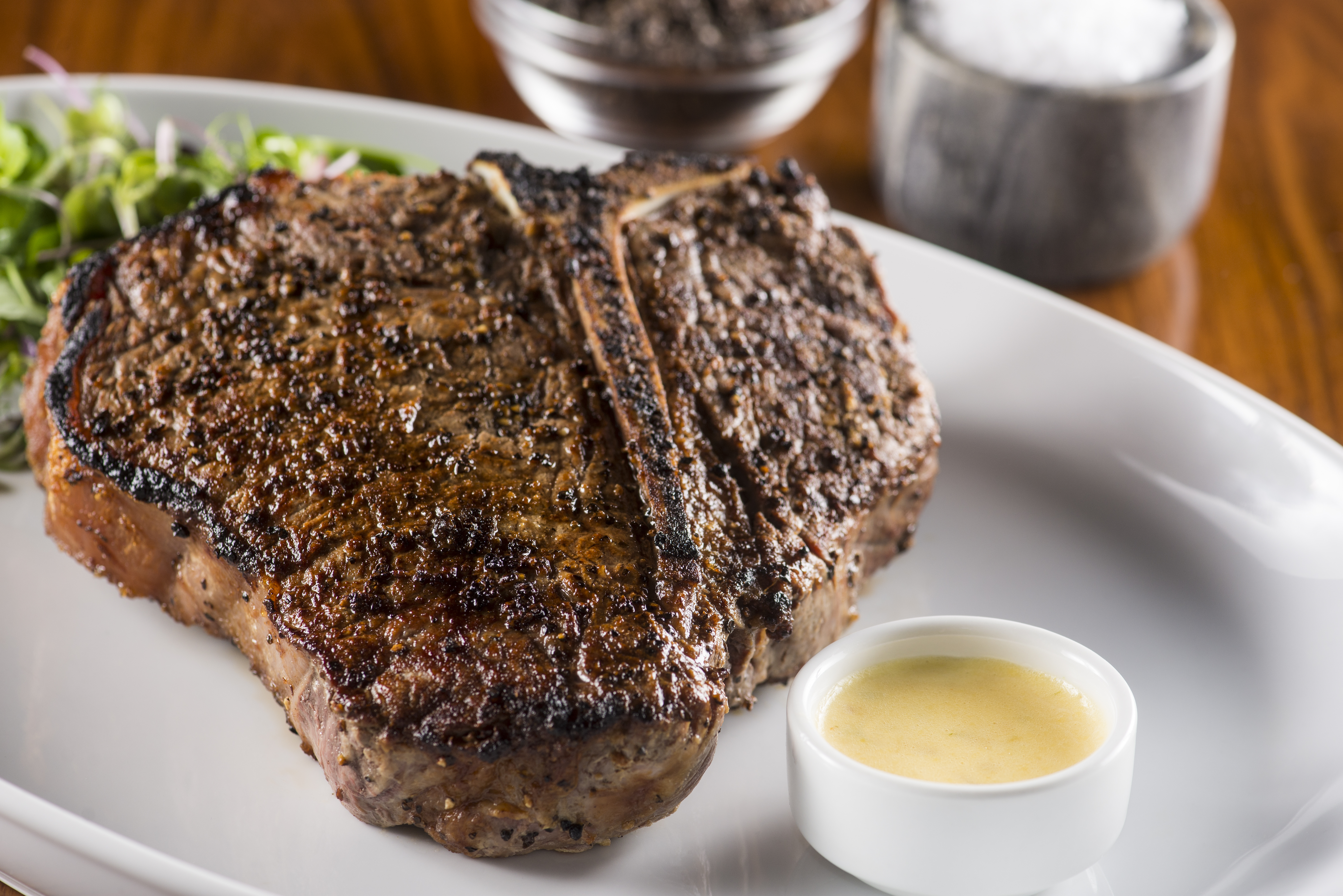 Steak is at the heart of STK's menu; they offer various impressive cuts and sizes of meat, ranging from six-ounce fillet medallions to thirty-four-ounce cowboy rib steaks. Aside from steak, signature items include Parmesan Truffle Chips, Lil' BRGs, Lobster Mac & Cheese and Alaskan King Crab.
The innovative menu and cocktail list, vivacious atmosphere and indulgent surroundings at STK New York draw in a chic clientele that you want to be a part of.
This year, STK New York is celebrating its tenth year in the Meatpacking District where it all began. You can find STK restaurants all over the world, with restaurants in New York, Las Vegas, Toronto, London, Milan and Ibiza, to name a few.
For the finest, most succulent steaks in an opulent yet relaxed setting, no one does it better than STK.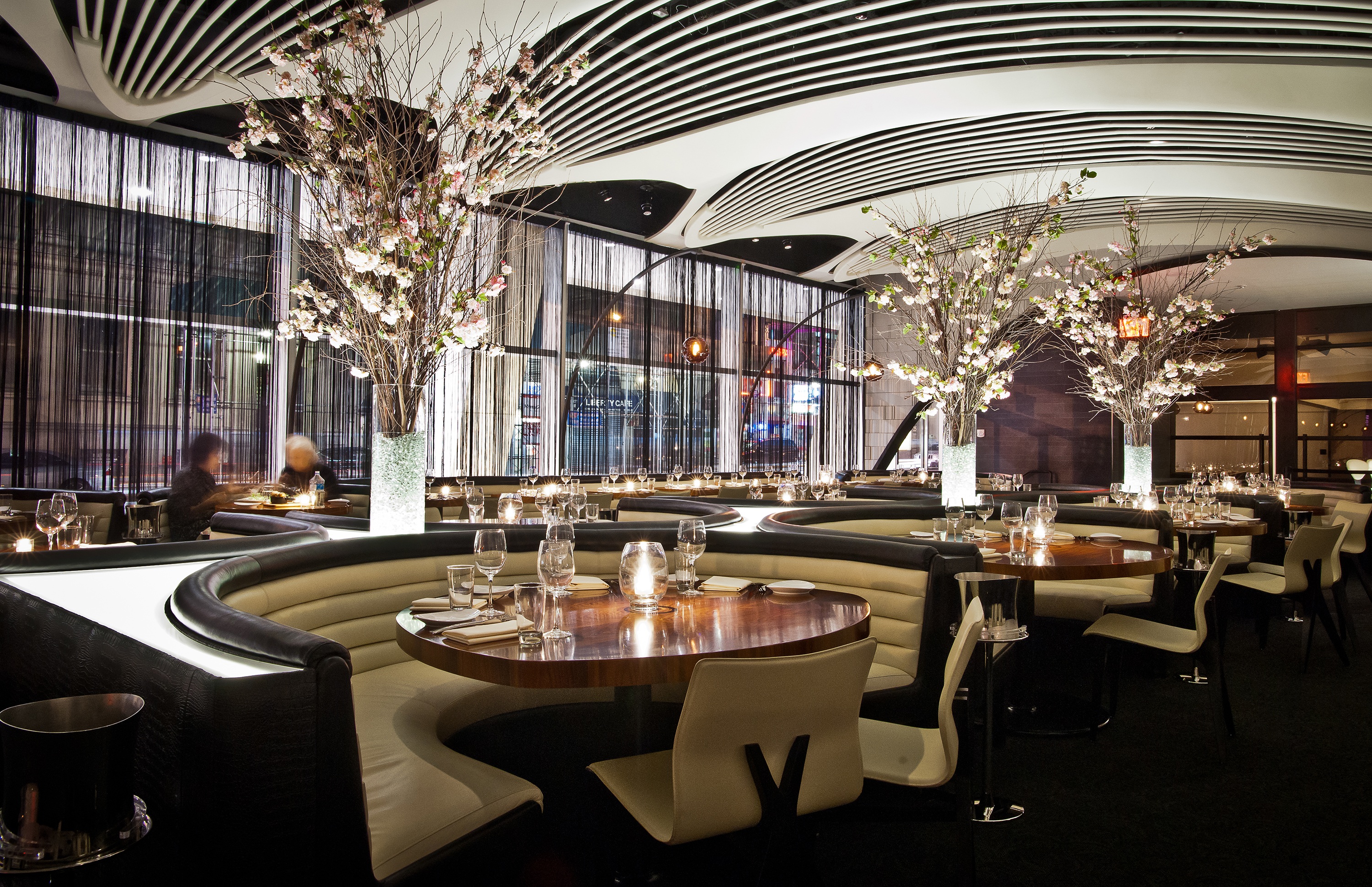 STK Midtown
1114 6th Ave, New York, NY 10036, USA