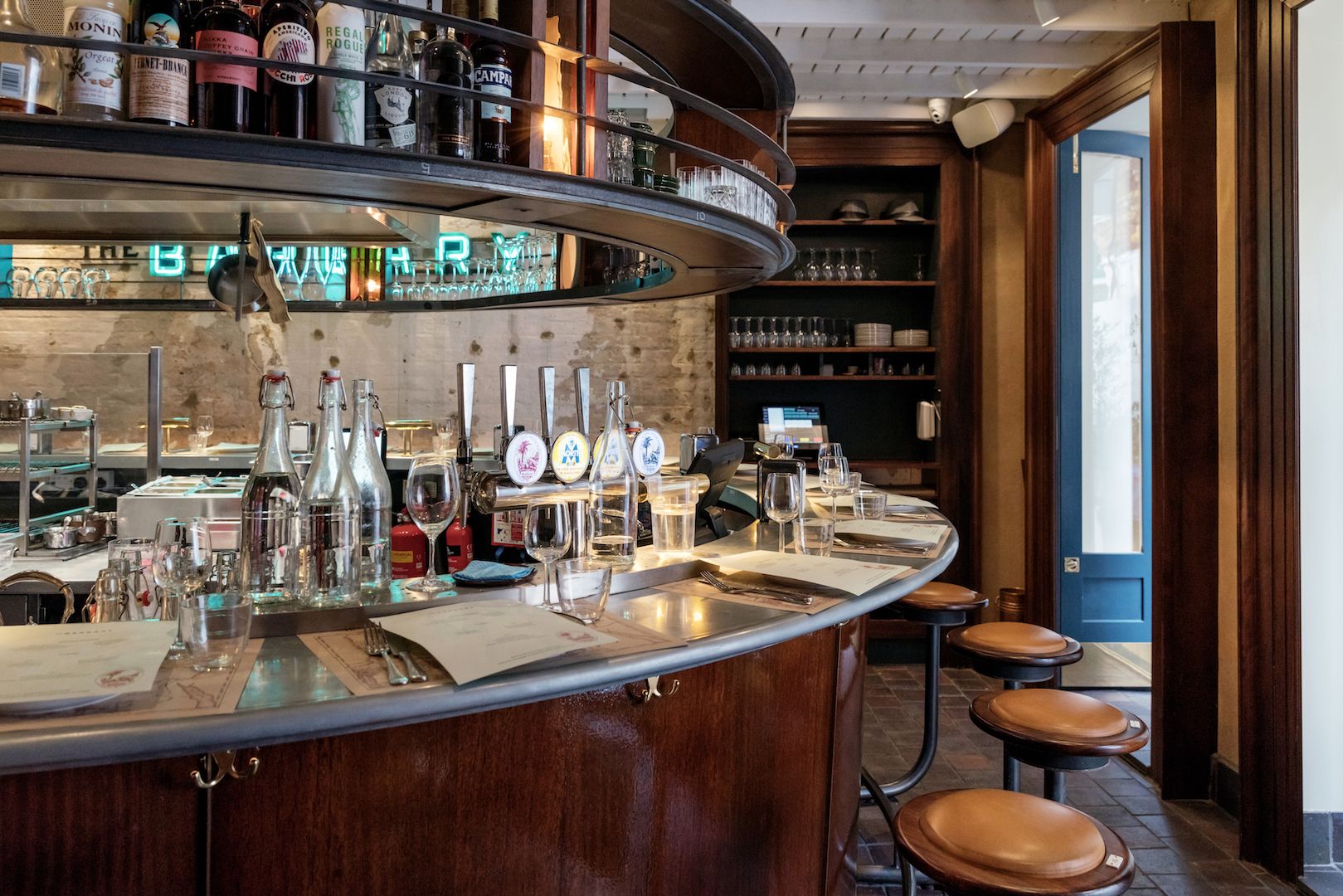 Over two years ago, both The Vegetarian and I stumbled out the doors of Soho's Palomar spouting superlatives about the amazing food and cocktails we'd just tried. For the weeks that followed, we could be found recommending it to anyone that would listen brazenly calling it London's best new restaurant. And we weren't the only ones. Awards and 5-star reviews soon followed and later that year it was awarded it's first Michelin star. Fast forward to Summer last year and London welcomed sister restaurant The Barbary. For months this has been firmly on our 'must try' list and we would have been here sooner but for our wedding away and fascination with Italian cuisine since.
After being open for seven months it initially crossed my mind that the queues I'd heard so much about would, perhaps, finally had died down along with the hype. This however clearly isn't the case. Even after turning up for a late lunch at two in the afternoon on one of the most miserable of days of the year, we were greeted with a queue inside and out of eager clientele as we turned into Neal's Yard. The horseshoe bar offers the restaurants only seating and makes for an intimate and front row dining experience. Those waiting are able to order snacks (Nishnushim) and drinks whilst the wait for one of the 20 stools to become available.
Upon entering my immediate attention is drawn to the four plus chefs in the most confined of kitchen spaces behind the bar in full view to its audience.  The space is made complete by three waiting staff at your beck and call. Our waiter was more than attentive, not overbearing and firmly knowledgeable about the menu, which I'm sure to many bears little resemblance to any menu they've seen previously. He patiently talks us through it, giving us some background as to where the dishes are from. Another nice touch is the mapped out coast line that this restaurant draws it's inspiration from on the placemats, 'La Barbarie Afrique'. The Barbary coast, which runs along the North of Africa taking in Morocco, Algeria, Tunisia and Libya is where head chef Eyal Jagermann journeyed prior to putting together this project.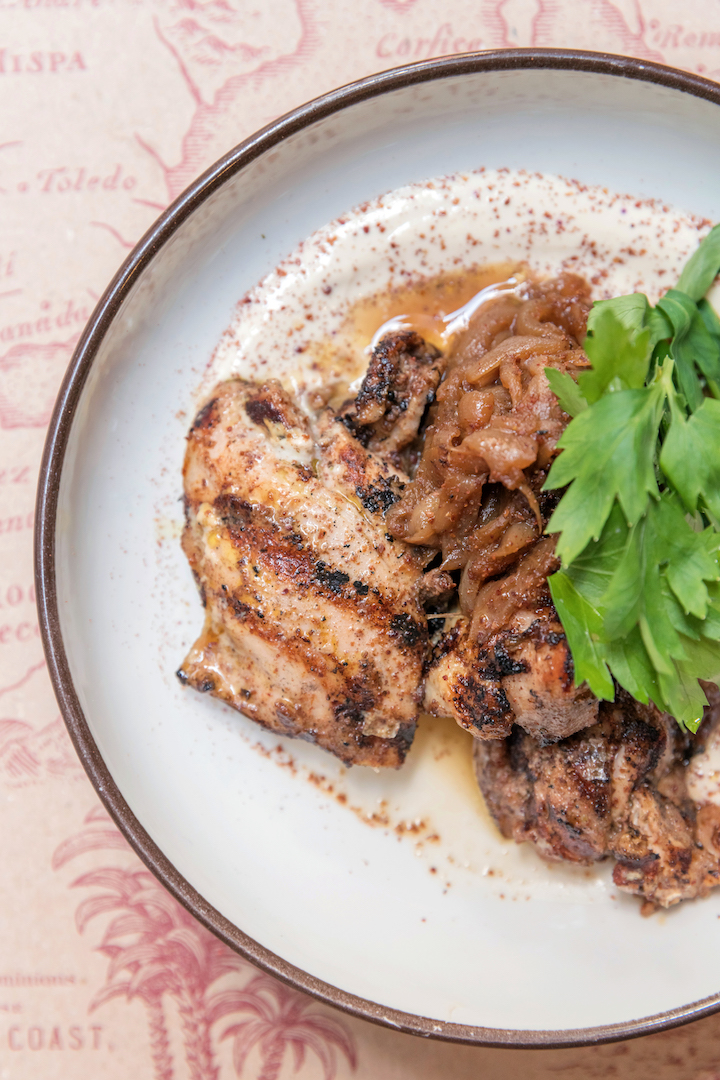 As always we took our waiters lead and were greeted with fascinating starters. Arayes, small meat skewers in pita and for The Vegetarian the Moroccan cigars. Ordinarily they come filled with cod and preserved lemon, but here we are greeted with a sumptuous filling of confit potatoes, spring onion, parsley, coriander and Parmesan with a yogurt and harissa side. Light filo pastry houses the creamiest of fillings, I even consider reordering. Timings had it that our dips and bread from the 'baking and grinding' section of the menu arrived soon after thus distracting The Vegetarian whilst I finished the final mouthful.
We chose the Naan e Babrbari, concerned that the Jerusalem bagel may take up too much stomach space. This bread arrives light with a splattering of charring direct from the clay oven we can almost reach in front of us. Coated with a light wash of oil it proves with little convincing necessary that it's the ideal vehicle for both the Terry's Tirshy, a dip of pumpkin, almonds and coriander and also Zhug, Harrissa, Burnt & Pickled Chilli. I in all honestly could have stopped here, so happy and content.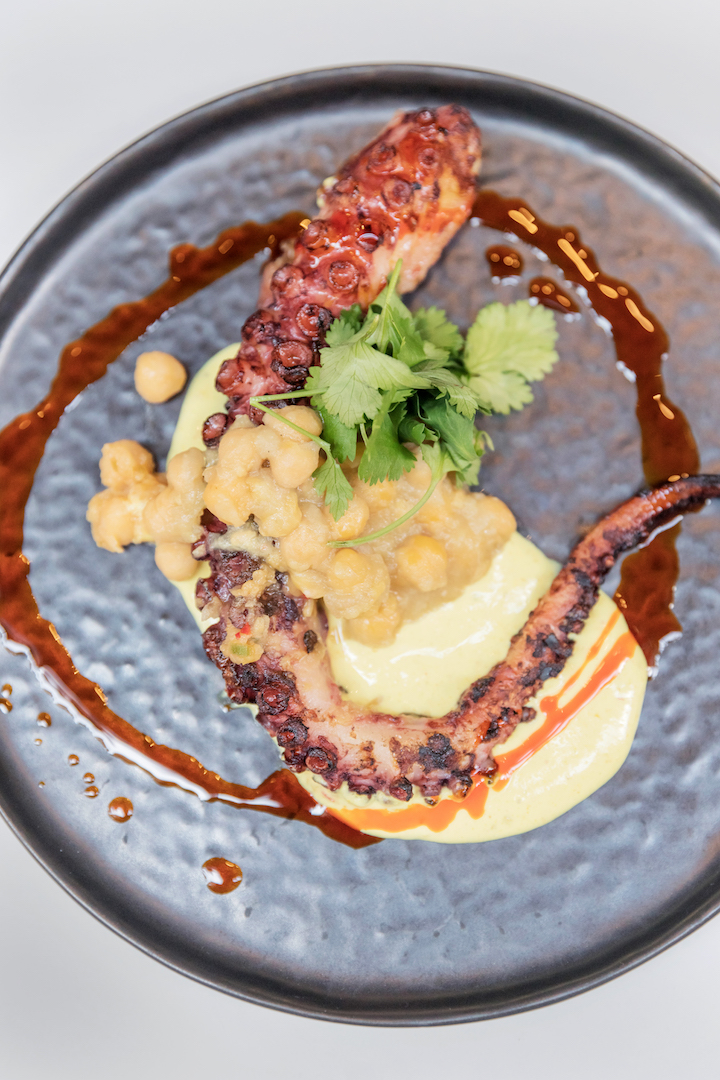 The menu now divides into Land, Sea and Earth. Again I take the waiters advice on my next move, The Pata Negra Neck. The smoothest and most incredible sweet fragrant pork arrives in date syrup with confit garlic cloves. The combination is perfection. it's absolutely moments like these that make me grateful I have such a conscientious husband, no sharing necessary here! I also sample the Octopus Mashawsha as this too comes with a fan club and must be one of London's most instagrammed dishes. One large tentacle charred over a hot coal fired robata after being generously tenderised by hours of endless braising. Served over labneh and a simple chickpea stew. The fermented mango dressing adds some zest and acidity to the dish which brings all the elements together. It's complete heaven to devour.
The Vegetarian isn't left out here either, the Olesh, braised chicory is a big hit, initially braised then charred, it's served with sweet date syrup and labneh which makes for an ideal combination. The Broccoli & Black Tahini arrives and looks magnificent. The skins of charred aubergine are what adds incredible depth of flavour and smoke to this dish which when combined with the vibrant, fresh and barely cooked greens really ensures every mouthful is a pleasure with heaps of flavour. We try the Israeli sauvignon blanc which comes highly recommended. A clean, pared-back white allowing the flavours of the food to really take centre stage.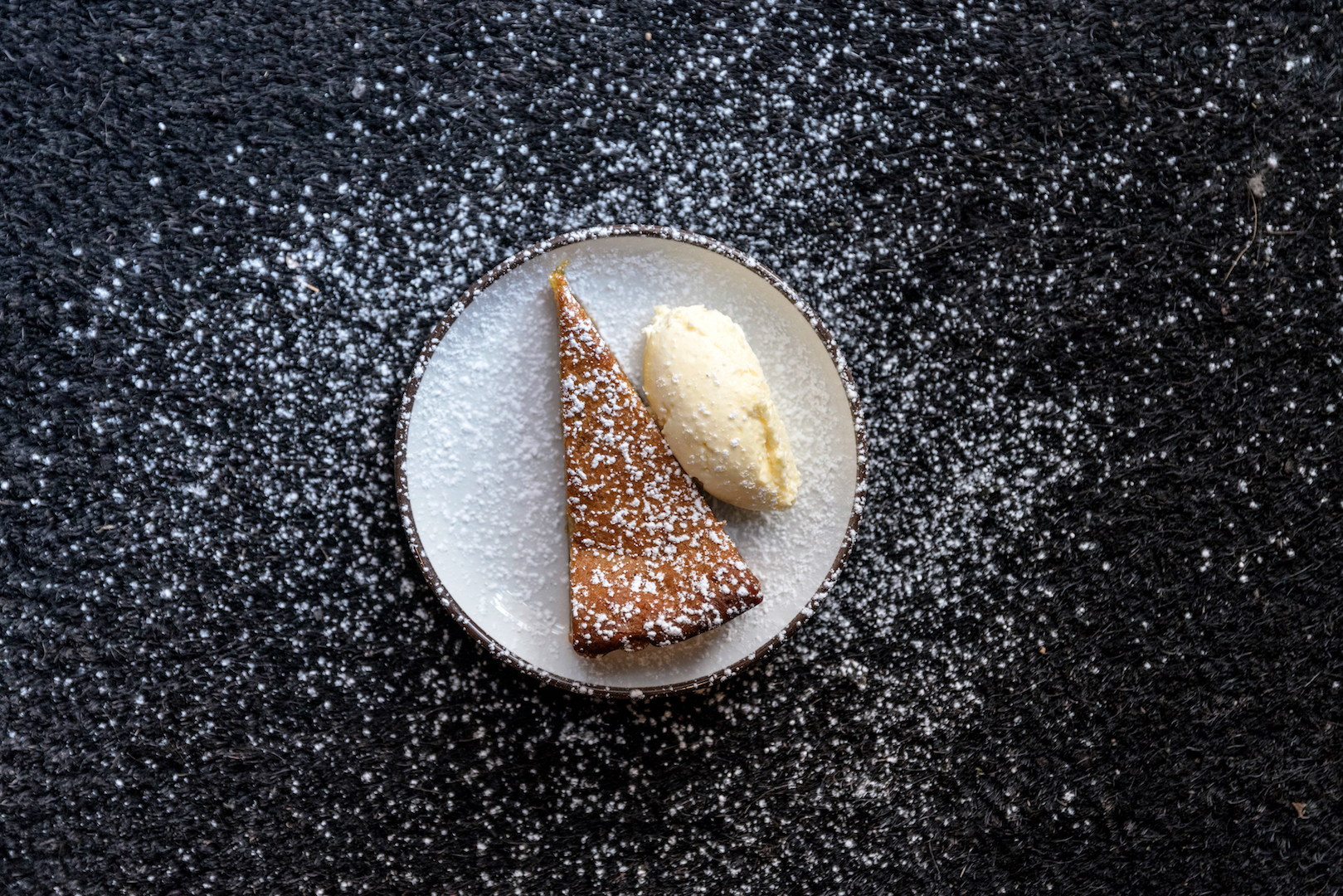 Dessert isn't an option after licking clean everything put in front of us, but does in all honesty look intriguing from what we see everybody else try. Top picks look to be the Hashcake with Cream, a sort of date and pistachio pudding minus the flour and the Laventine Pudding Kanafeh, a delicately shredded, deep fried filo pastry with goats cheese and mozzarella. We instead take their word for how incredible these are and opt for a Turkish coffee to end on. Despite us almost seeing the staff into their next shift the atmosphere, energy and excitement of this place is infectious, we left high on food and inspired to create our own version of these dishes at home.  If you ever find yourself in Covent Garden, I'd urge you try The Barbary. You will almost certainly have to queue but those with patience will definitely be rewarded.
The Barbary
16 Neal's Yard, London WC2H 9DP
Follow Anna Barnett on Twitter: @AnnaBarnettCook
Follow Anna Barnett on Instagram:  @AnnaBarnettCooks