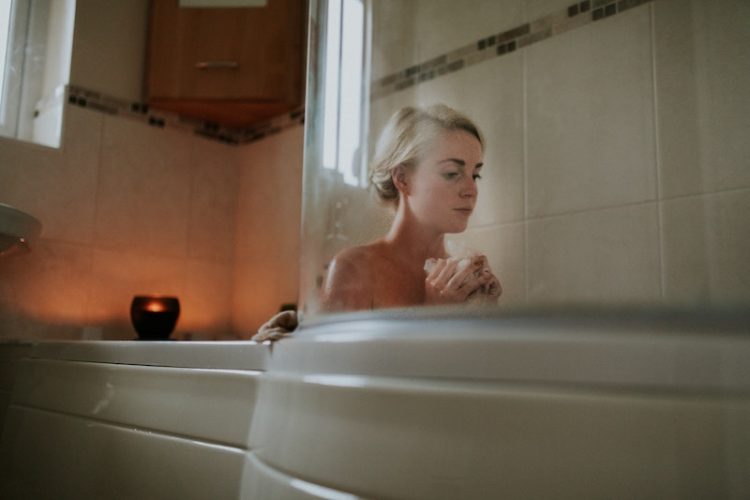 Having a smaller budget doesn't need you need to compromise on style. When you're looking for a gift for her that looks both stylish and posh, then just a little extra thought will get you the right gift every time. Take a look at our great gift giving options that won't break the bank, but will put you well and truly in the good books. Whether for a birthday, Christmas or just because, we have the perfect gift for your loved one.
1. Personalized Travel Gift
Whether your loved one travels for fun or for business, send them off in style with a gift that's both personal and practical. We love these personalized travel document holders, perfect for using with foreign currency or even large enough to slip a passport into. Available in beautiful, understated colors and with the option of adding initials, this is a thoughtful and practical gift.
The added bonus is that it is a snip at under $60, leaving you some money left over to put towards a holiday.
2. Luxury Candle
We all know how popular the current trend for designer candles are a perfect present for women. But with that craze comes a crazy price tag with top end names selling candles for hundreds of dollars. Instead of spending out on a crazy amount of money, opt for something far cheaper but equally as stylish and with that fragrance that makes these candles so popular.
We recommend Kringlecandle with prices starting from around $18 dollars upwards. The candle comes in an elegant box, giving it an air of sophistication that will leave them thinking you've really pushed the boat out.
3. Electric Hair Straightening Brush
Yes, they're only $39 but they'll never know. This gift is perfect for the woman, or man, who has everything. Useful for when you're on the run and need to quickly detangle hair before the next meeting.
It leaves hair sleek, shiny, tangle free and is a product that definitely looks way more expensive than it actually is. Perfect for Christmas or birthdays, you'll be a popular gift giver with this great little offering.
4. External Battery Pack
You don't even know how valuable these packs are until you're waiting in the pouring rain to call a taxi and your cell phone dies. Make sure that never happens again with an on the go charging pack. This pack also has the benefit of looking stylish and fitting neatly into whatever bag or case your loved one happens to be carrying.
The Yoobao pack from Amazon is a steal at around $25 and is available in several different colors to match your loved one's phone or bag for extra points.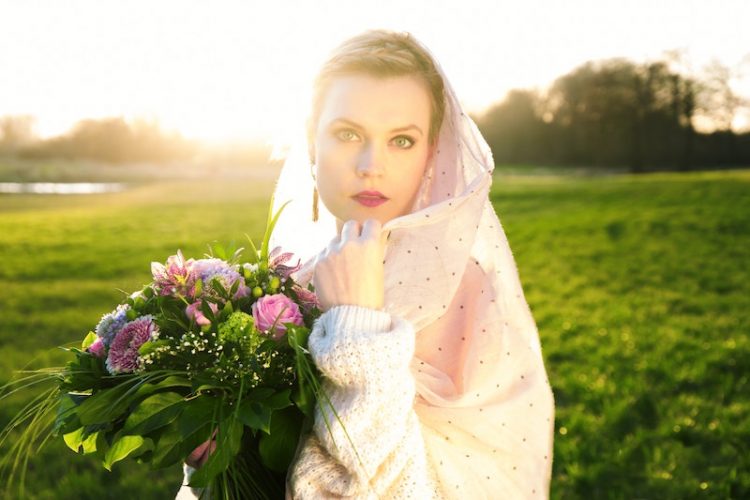 5. Silk Pillowcase
Once your loved one has a night asleep on this lux pillow case they'll never look back. The silk pillowcase from Fishers Finery start at around $25 and go up depending on size. Why sleep on silk? The softness of this case is not as scratchy on your skin as ordinary cotton and the silk will help your hair to retain a shiny glow as you sleep, helping you or your loved one to wake up beautiful every day.
6. Instant Camera
Who says your small gifts on the cheaper side don't have to be fun? This cheeky little fun camera looks like it may have cost a whole lot more than its $60 and we love the fact that you can get instant photos from the word go.
This bright, fun and durable camera is available from Fujifilm and is easy to use with automatic light adjustments meaning you get a great shot every time.
7. Espresso Maker
Nothing says I love you like the gift of perfect coffee. Wake up in style with an espresso maker from Grosche. With a choice of sophisticated colors and all for just $30 this is a gift that looks posh and is certainly thoughtful.
The coffee drinker in your life is going to be delighted with this gift that keeps on giving perfect espressos time after time.
8. Oil Diffuser
Help your loved one unwind with an oil diffuser that's going to help create the perfect soothing ambience in their home. What we love especially about this one from Ecooltronic is that it looks particularly posh. With a lovely wooden casing, this machine also changes colour, providing the ultimate tool for relaxation.
It's a bargain at around $25 on eBay.
9. Rainfall Showerhead
Speaking of ultimate relaxation, how about a shower head that not only resembles a gentle rainfall but that also plays you music? This great gift is one you might want to fit ahead of time to surprise your loved one when they get up in the morning to take a shower.
The Bluetooth speaker is waterproof so hook up your phone and you'll be waking up happy with some great tunes to accompany a great shower. All for just $39, a unique and fun idea that's sure to go down well.
10. Luxe Face Products
If your loved one is a fan of beauty products then giving the gift of a luxury product is going to tick all the right boxes. How about this beautifully-coloured and perfect for any type of skin serum from Peach & Lily?
This gentle serum is causing a buzz and the fact that it retails at around $30 to $40 has got to be a good investment.
You can find this gift over on the Ulta website, so snap up a bargain and give the gift of beauty this Christmas or birthday or maybe because you simply feel like giving a gift to show you care.
Choose from one of our top ten posh but not pricey gift ideas and snap up a bargain today. Getting that perfect gift doesn't have to be expensive, just use a little imagination, shop around a little and you'll snap up a bargain that looks posh but without the price tag.