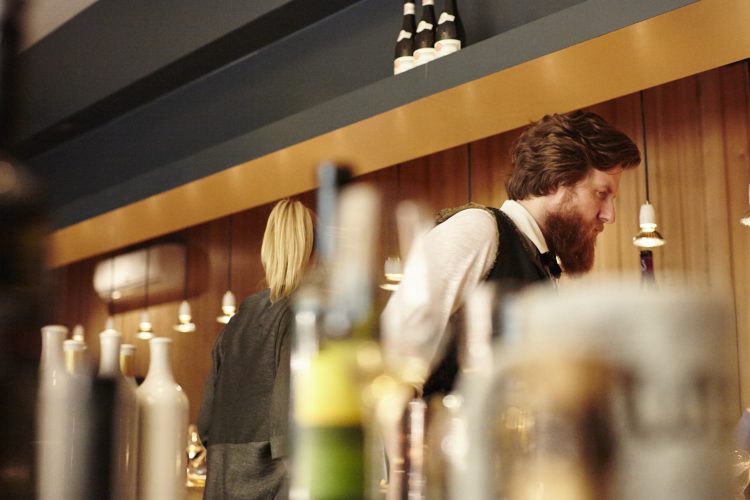 Generally speaking nothing or no one shouts louder than a Michelin Star restaurant, questing for new punters like a gastronomic Knight of the round table. 'Come, eat, here is our Instagram handle, make us famous!' Nobelhart & Schmutzig operates a rather different, and potentially divisive, ethos. Their view is that great food speaks for itself and does not need its own diners to be just another tool in its PR arsenal.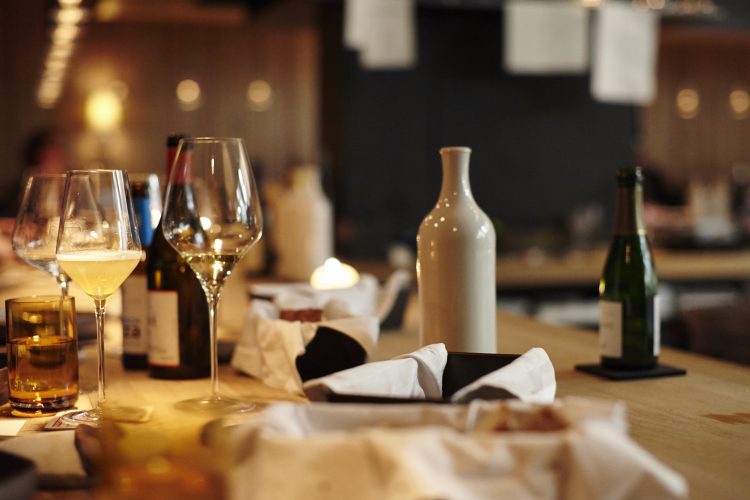 The restaurant is found in a particularly hipster neighbourhood of Berlin (makes sense) at Friedrichstraße 218. I make specific mention of the address because it is exceptionally easy to just stroll on past and totally miss the front door. The restaurant's clandestine aura is further enhanced by the blank curtains which hang in the windows and totally obscure the culinary Aladdin's cave. A small sign in the window with the restaurant's name is the only clue as to the greatness within. 

In 2015 when Nobelhart & Schmutzig was opened the evolution of Berlin's restaurant scene was very much in full swing. Germany is not necessarily a country which is traditionally associated with food of any great value or excitement beyond bratwurst, sauerkraut and those Frankfurt sausages which come in a jar of brine and are a hellish, pinky hue. But the 'noughties' were kind to Northern European countries in terms of the increase in focus that we place on food, and more importantly, where it comes from.

At Nobelhart & Schmutzig, Billy Wagner, the charismatic sommelier and owner, has a vision. The vision is one of Michelin star awarded cooking using ingredients all painstakingly sourced from Berlin itself or its immediately surrounding area. Whilst this may be a fairly tried and tested philosophy in countries like Italy and Spain, this represents a major step forward in terms of German gastronomy, and Nobelhart & Schmutzig leads this charge.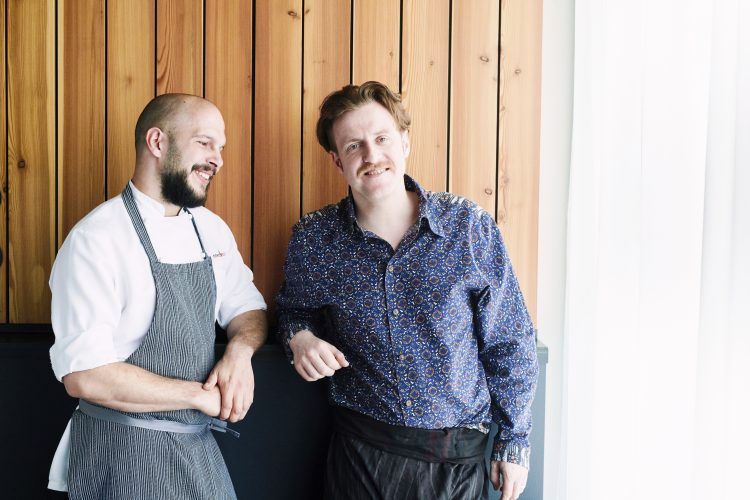 Success was assured when Billy teamed up with young talent and chef extraordinaire Micha Schäfer, who had previously been working in the hallowed two Michelin star kitchens of Villa Merton down in Frankfurt. They shared the same vision of taking the Berlin restaurant scene by storm and creating a lasting legacy which revolved around a fanatical commitment not only to the best possible quality raw ingredients, but to their local origins.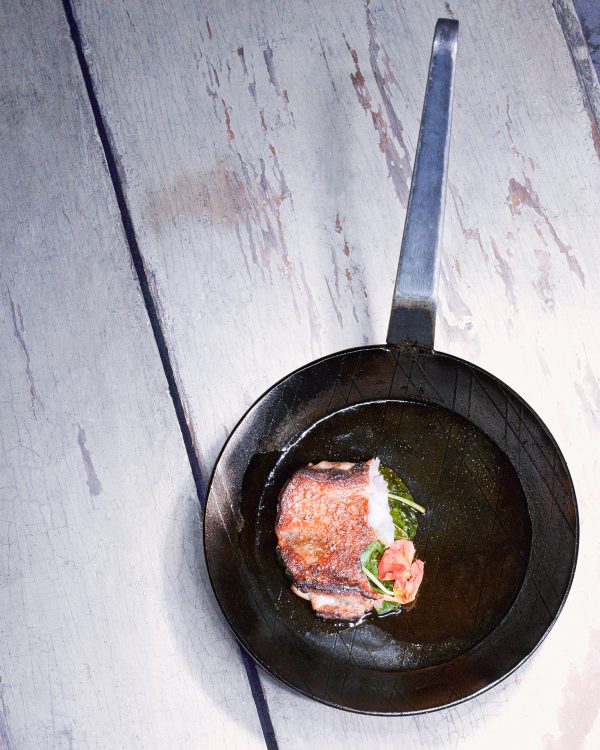 The next hurdle was the venue for their new restaurant, and the ideal scenario would be a totally blank canvas to allow this new and exciting vision to take flight. They were able to find a totally undeveloped space which had been purpose built in the 1960's. Not exactly a recipe for aesthetic fireworks, one might fairly postulate. However, with a generous dash of genius we can see how even the most uninteresting venue was utterly transformed into this hipster haven.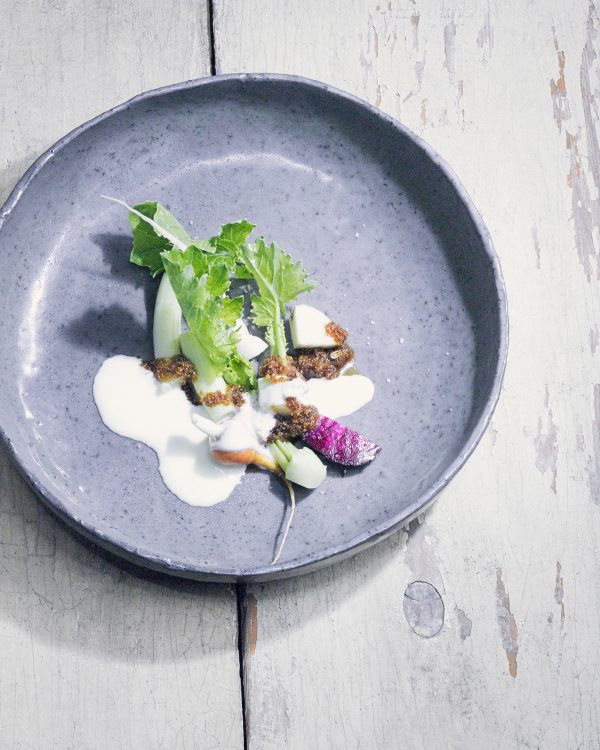 Nobelhart & Schmutzig took on the form of a bare brick walled edgy paradise, where the chefs take short breaks from vigorous flambé-ing to change the LPs on the record player which sits just inside their kitchen. Dimly lit bare brick walls abound in this mysterious cave consisting of just 28 covers, which is devoted to nothing but food worship. The majority of the seating is on raised seats around a counter which faces in to the totally open and transparent kitchen. The rawness of having the chef finish his masterpiece and turn round to place it right in front of you before explaining what is so special about his creation is utterly intoxicating. Coats are taken at the door on arrival, this is the perfect opportunity to leave your phones too, seeing as they're… perhaps not forbidden but thoroughly discouraged at the dinner table. The raised chairs facing in towards the kitchen are draped with thick sheep skins giving an irresistibly warm and welcoming feeling.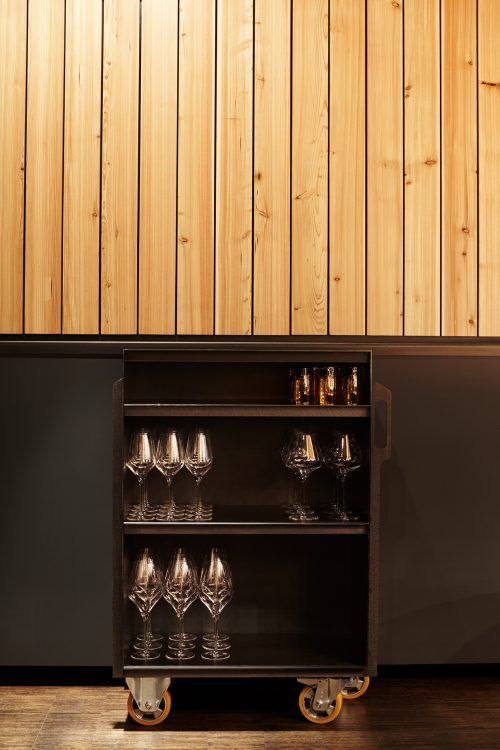 There is no a la carte at Nobelhart & Schmutzig, just the 10 course tasting menu, which certainly keeps things simple. Moreover, the drinks pairing extends beyond just grape and enters the world of grain, with extraordinary local beers and ciders being used at strategic intervals to complement your meal.

What Billy and Micha have created is a truly extraordinary dining experience which takes each and every diner as far away from the Instagram 'phone eats first', filtered world as is possible, and instead plunges you into pure culinary dynamism. The evident passion for food is palpable, and every time the chef turns around to present your next course an air of anticipation descends. Sure, Berlin has other Michelin starred restaurants, but none will have such respect and reverence for the artistry that comes with creating such show stopping food.

Bookings can be made through [email protected]
Friedrichstraße 218
10969 Berlin – Kreuzberg