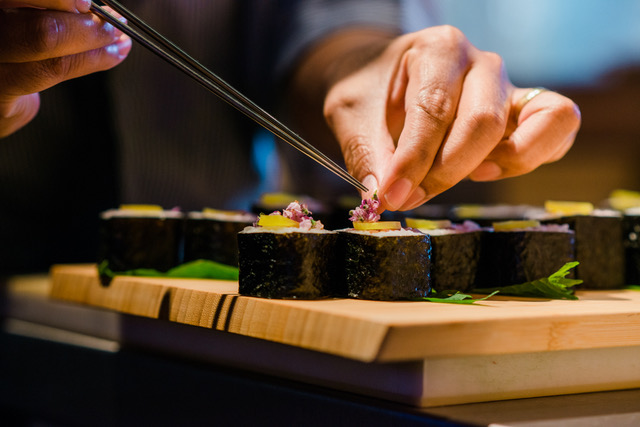 A marketplace bar experience, Sushi On Jones makes its way over from New York into the Goods Way food hall in the new heart of Kings Cross. Not your average London Sushi experience, each dish is hand-prepared in front of you as part of a 12 course Omakase menu.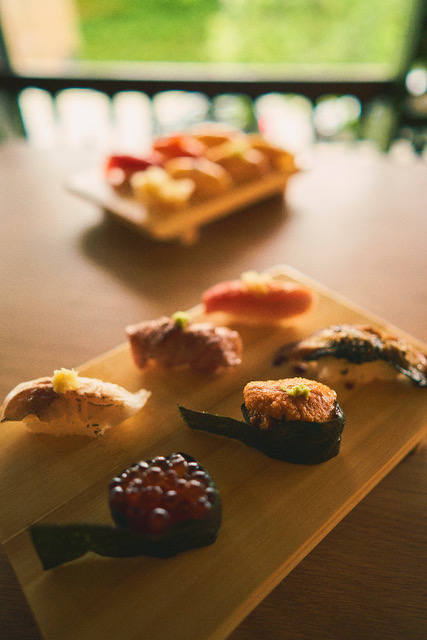 12 delicious Nirigi dishes are served in the traditional way, taking one through a selection of prime cuts of Wagyu beef and fresh fish. The experience is fit into a 45 minute session, making it the perfect option for an early evening dinner or lunch. An A La Carte menu is also available, as well as a selection of sake, whiskey, beer and tea.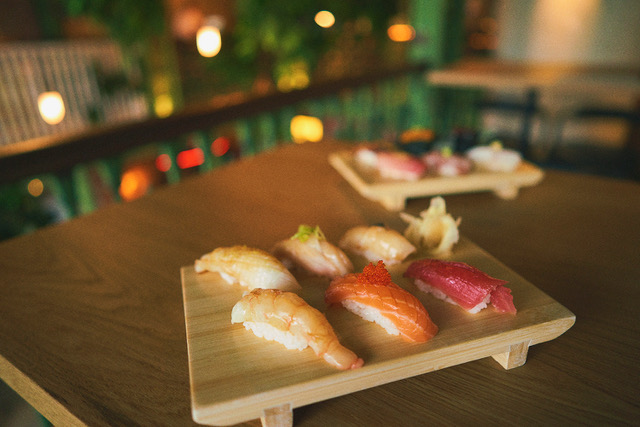 The menu took us through a fantastic array of tastes including sea bass, eel, urchin, salmon, wagyu, prawn, salmon roe and yellowtail. The standout dishes included a taste-crescendo of three tuna cuts of heightening strength ending on the most spectacular slice of fish. Another was an eel nigiri brushed with a homemade eel-fat teriyaki sauce. Keen to try as much as we could, the team prepared for us some of their crispy rice with our choice of fish, complete with the eel sauce, fresh wasabi and truffle.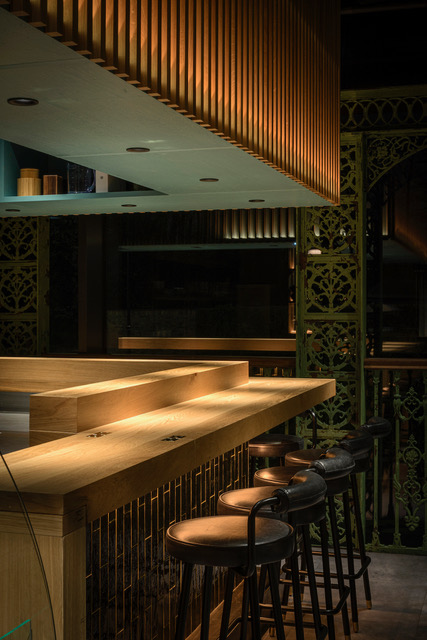 Each individual hand-formed Nigiri is delicately made with a considerable amount of care and appreciation by head chef Mattia Aranini. Each piece of fish or Wagyu is selected and cut precisely at the right point to realise the correct temperature for the dish. Although recognisable instantly by the fresh tastes, the team highlighted the quality of each dish by guiding us through the process, catch location and the storage requirements. As well as the high class sushi, we were helped to pair our courses to three quality sakes, and whiskeys were also available.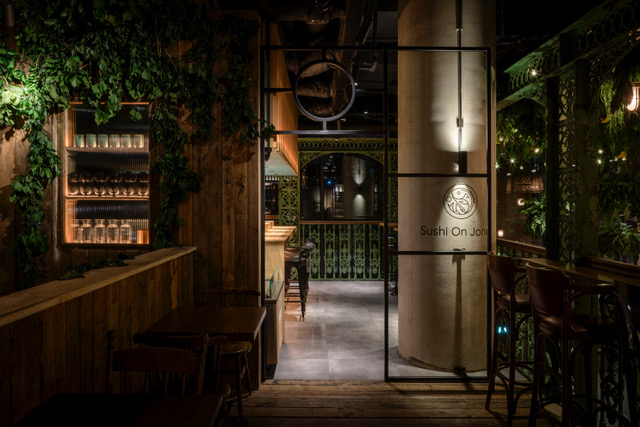 Finishing our lunch with a pot of tea, we got to try a cup of genuine matcha tea, unlike the typical matcha available in shops. It's clear to see the care and perfectionism taken in every step by Chef Mattia and his team, realising their love for what they do through the combination of Japanese authenticity as well as trialing new ideas and ensuring quality in their ingredients. Absolutely all of the flavour combinations worked without fault, including some of the more controversial pairings of fish with truffle or lime zest.
The freshness and exquisite tastes made by such simple food shows really how much value is placed in produce and process. Any mistake, for which we spotted none, would be instantly recognisable in such a precise and transparent way of eating, so it's incredible to be provided such a treat as well as being able to watch it in the making.
11 Goods Way, London N1C 4PW