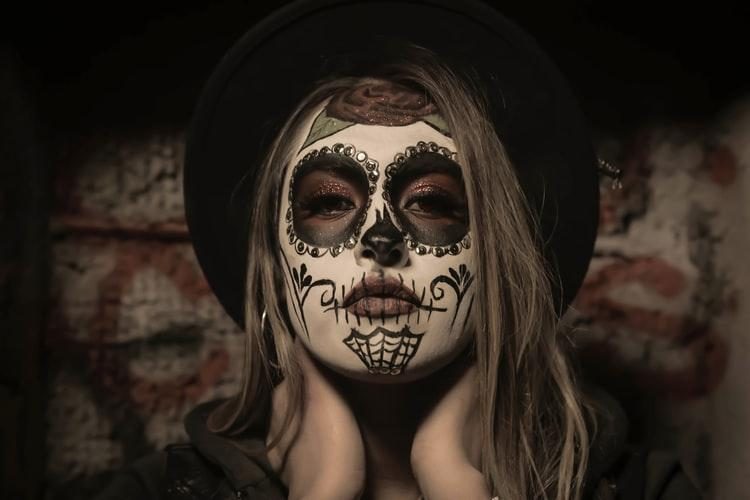 When Halloween comes around every year, it comes along with all the spooky pleasantries you can imagine. You must know how to make the most out of every haunted activity and item that you find. Unfortunately, many people tend to forget that there are toxic frights that come with Halloween products and makeup. Before you dress your kid's face with that artificial blood or paint, you need to look for ways to avoid the harmful chemicals found in some Halloween accessories.
If you're looking for Halloween treats and tricks, you must know how to go about it in a "green" way. This includes having the right info that will help you avoid the lead, parabens and phthalates found in paint or makeup chemicals. Even the artificial colours used to make the face paintings aren't as safe as you think. When you know how to go green with your Halloween props and the best barber trimmers, you and your family will enjoy the fun without worrying about exposure to these hideous toxins.

The Rules of Healthy Halloween Makeup
Before you get into the Halloween mood, it's important to get crucial information about make up chemicals. Even if you're planning to DIY the makeup, you must know all the rules of a healthy Halloween. You need to have read the toxic ten guide and understand the common culprits that contain cadmium, lead formaldehyde, PVCs and the like.

For starters, you should choose kids makeup carefully. Some products claim to be sustainable yet they are laden with harmful toxins. Check their ingredients and skip the ones whose composition seems strange and unverified. You need to ensure that the makeup is applied as directed.

Avoid Lead Products

When shopping, avoid face creams and paints that contain lead. Even at low doses, this compound can cause debilitating health effects. Makeup products with cobalt or chromium aren't safe. They can cause skin irritation and trigger dermatitis.

If you're buying the spooky-themed lipstick, take care not to purchase lipstick types that have negligible lead amounts. Kids tend to lick and eat such. On the other side, you can avoid commercial lipstick and go for coloured beeswax lip balm. It can still play the role perfectly.

If you have to include cosmetics in powder form, you need to know that they can be inhaled. If you're applying on the face, apply negligible amounts to avoid inhalation. Also, if you need hairspray, avoid commercial sprays since they are toxic. To avoid inhaling the same, opt for wigs and consider shopping for non-toxic hairsprays made out of organic materials.

Non-Toxic Paints and Synthetic Masks
Other than toxic makeup, you are likely to come across face paints and synthetic masks. Although they might not be classified in the same bracket with makeup, the application for the Halloween purpose is almost the same. Luckily, you can choose non-toxic Halloween paints and masks. The creative Halloween fan will opt to go DIY. You should note that face paints in this sense are not regulated by authorities. As such, you need to know what is in the paint that you're buying for Halloween decorations.

By questioning the contents or ingredients of the particular face paint you want to purchase, you will have an easy time identifying green and toxin-laden products. Even if you might not experience instant side effects, you need to remember that once they wash away, some of these paints will find their way into water bodies where they cause more harm to our environment in the long term.

Go For Homemade Alternatives

To attain success if you want to go Halloween green, you can go for homemade alternatives. The kitchen is one source of sustainable makeup options. It doesn't require rocket science to come up with makeup concoctions that are 100% safe for your skin and the environment.

If you're looking to create the spooky face look, items such as avocado, ketchup or jam will suffice. You have a variety of food items that come with the right colours for a Halloween theme. The cocoa powder, chocolate sauce, icing sugar and gelatine will help you create any look you would with commercial make up. Only this time, these ingredients come with no traces of nasty chemicals.

Be Creative with Kitchen Ingredients

If you want safe paint alternatives, you can choose cornstarch, white flour, shortening, and vegetable based glycerine. Mixing these items will form a white base that you can concoct according to your needs. If you need different colours, cut it up in different portions and add your food colours coffee can be used to create a spooky brownish tan.

If you're looking to create scary warts or gashes, gelatine, wax and beet juice will suffice. Other kitchen ingredients you can use in place of harmful makeup include corn syrup, oatmeal, cereals and the like. However, some of them can only be used on the day you want you or your kids to wear their spooky costumes. It's an advantage since you can engage the entire family to contribute green make up ideas creatively.