Known for its picturesque villages and breathtakingly verdant countryside, Thyme Hotel, Restaurant and Spa in the Cotswolds is a romantic gem for those seeking a truly relaxing break. A restored manor and farm, Thyme's passion for nature is apparent from the moment you click on its website. The videography and imagery transport you to an enchanting country pile with beautifully designed rooms and quintessentially British scenery. Whether you're looking for a delectable foodie getaway, a cleansing spa moment, or a chic staycation, Thyme has it all.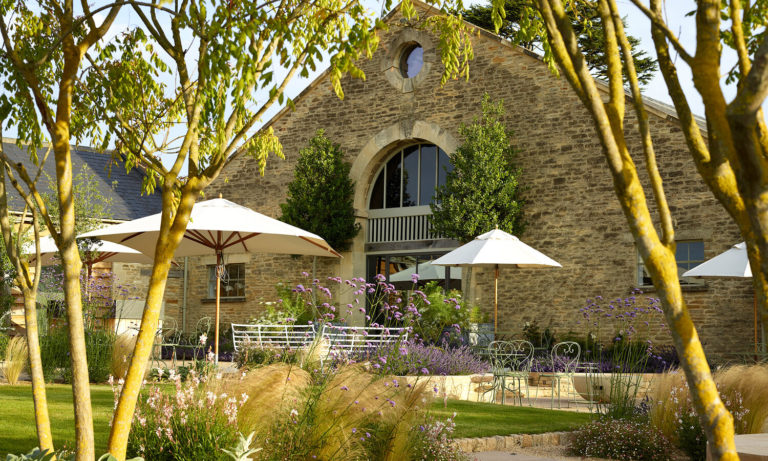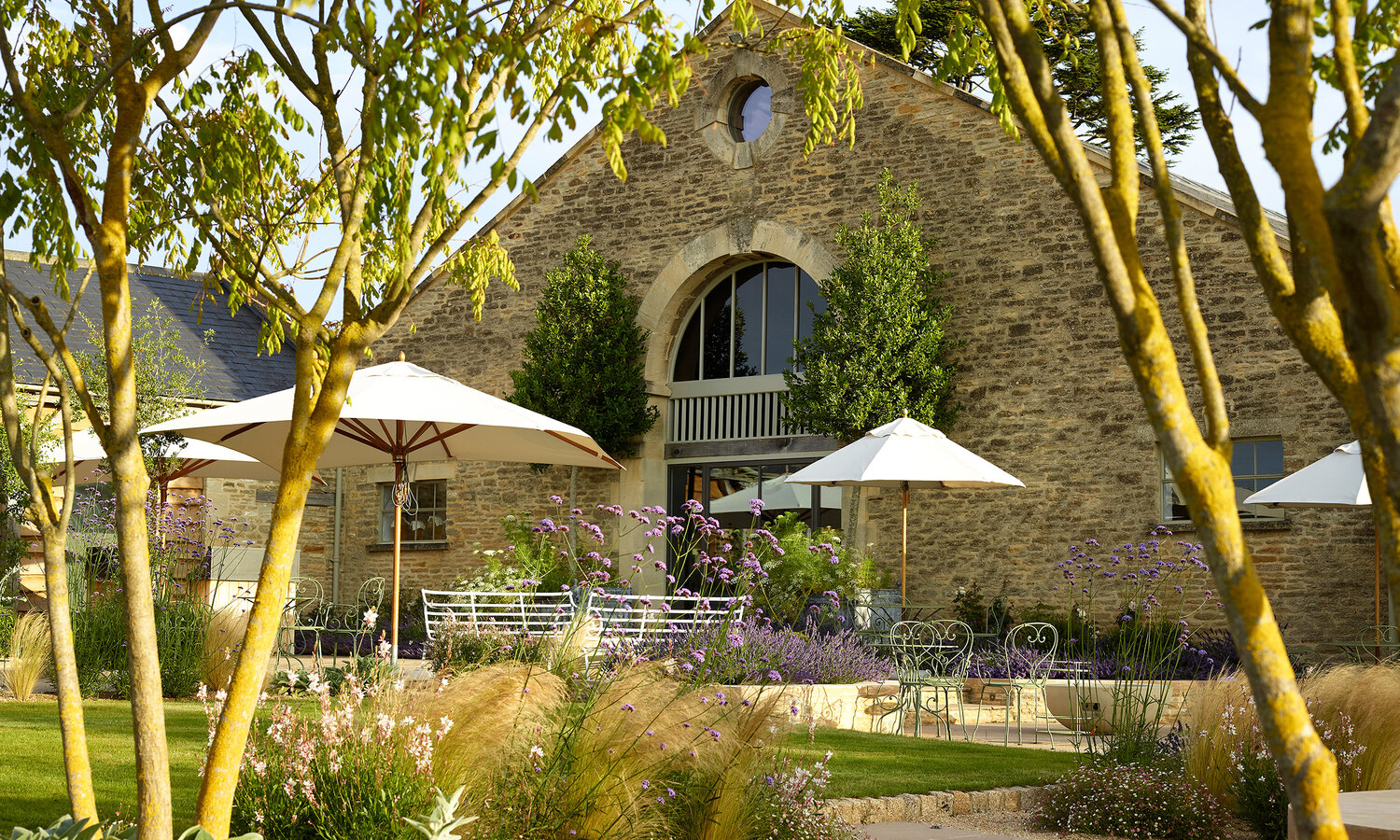 Driving up to the 150-acre estate, you'll first notice the hotel's captivating grounds, its flock of rare breed Cotswolds sheep and the quaint country cottages nearby. Spread across a range of barns, cottages and farm lodges with greenery and flowers at every turn – you feel like you're about to spend the night at Kew Gardens. There's badminton and tennis on site, if you want to get physical, and quaint basket bikes to hire if you're keen to explore the local area.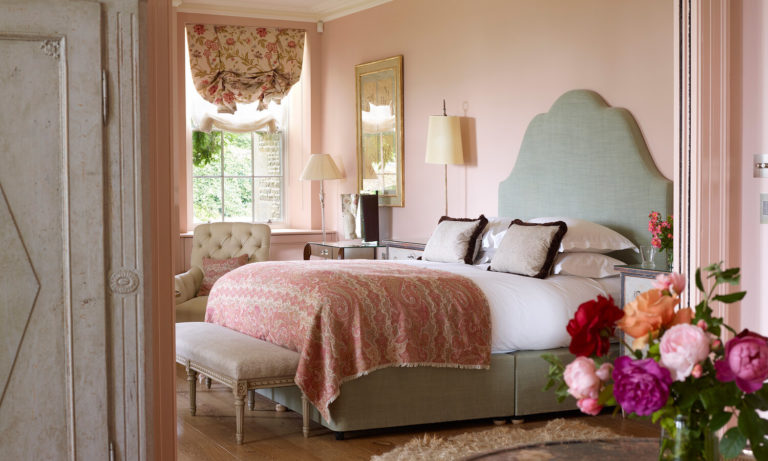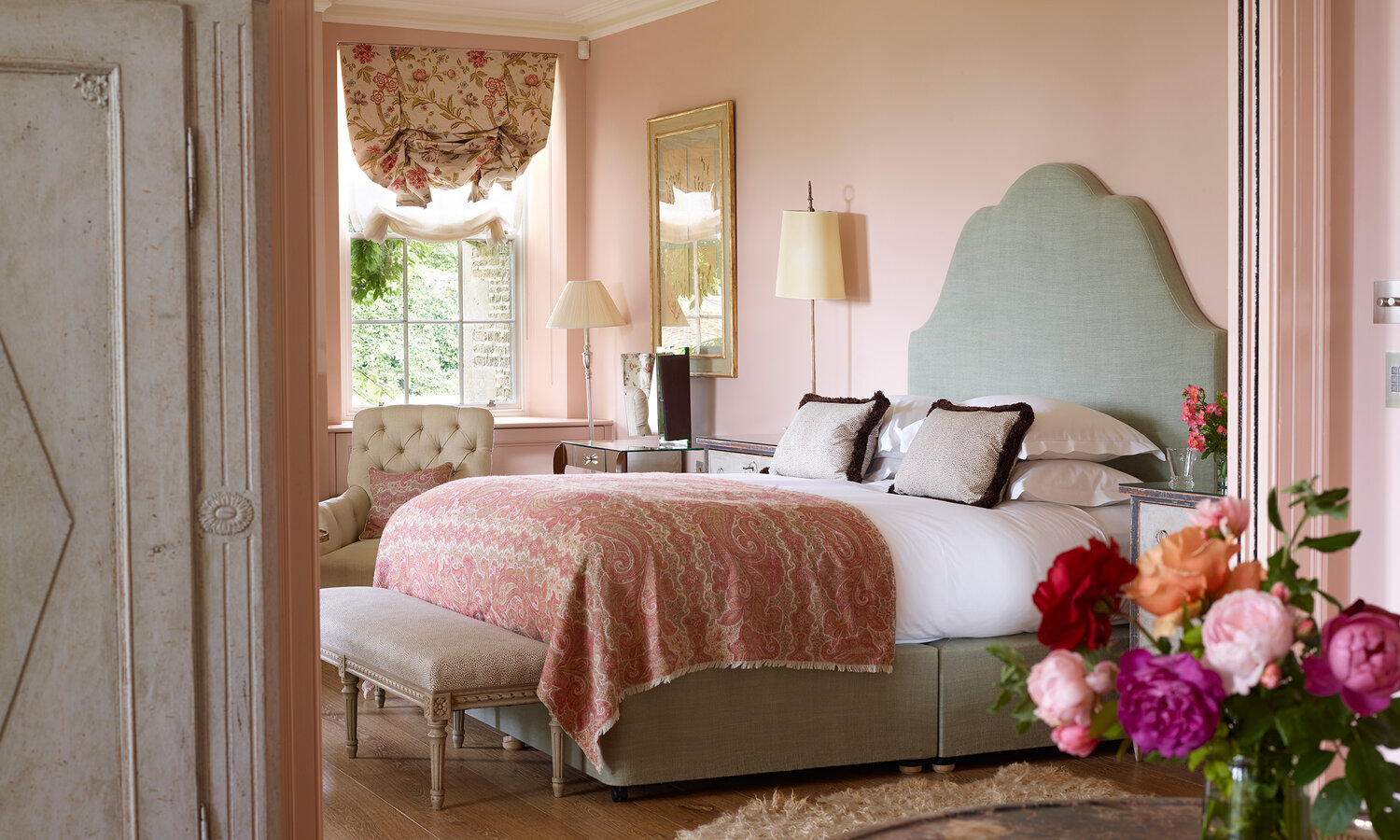 The accommodation is romantically rustic, with 32 rooms and suites named after flowers or botanicals, all of which are flooded with lots of natural light and some of which feature a private courtyard garden. What's unique about Thyme as opposed to many boutique hotels, is that no two rooms are decorated in the same way. Each light and airy bedroom takes individual inspiration from nature, with cascading floral printed wallpaper and tasteful furnishings. Take the Divine Bedrooms, which feature a range of botanical-themed soft furnishings. And the Garden Bedrooms, as the name suggests, have their own private garden with an added fire pit – ideal for a romantic nightcap. At Thyme, every detail feels custom made – the rooms here have personality and are memorable.
The English Rose room is delicate pink, with regal finishes like a show-stopping chandelier, roll top bath and classical antique furniture. Savour the morning light in this blush haven and savour the view with a cup of tea in hand.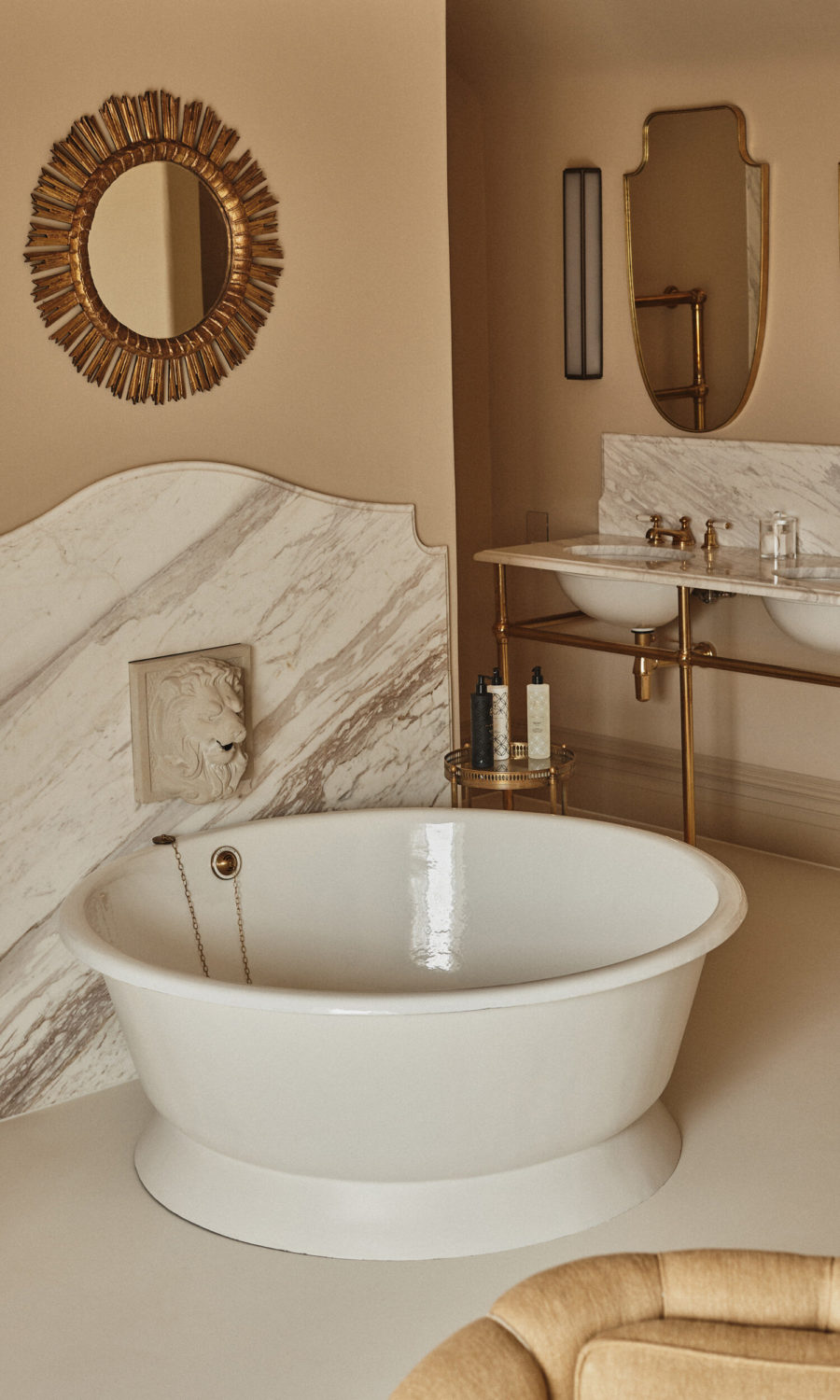 When it comes to the Meadow Spa, this country retreat goes further than just offering standard hotel facials and massages. Thyme delivers an array of treatments, with some crafted in partnership with Aurelia London Skincare, a probiotic skincare pioneer, so you can be sure of a nurturing, natural experience.
Thyme's commitment to the environment is showcased in its botanical-inspired Bertioli beauty product line. Try it for yourself during a signature Bertioli treatment. Combining meditation and breathing to achieve a true sense of calm, the 60-minute Bertioli Breathe, Nurture and Restore body treatment starts with a mineral foot soak, before your back, arms and scalp are massaged to leave you feeling fully relaxed and restored.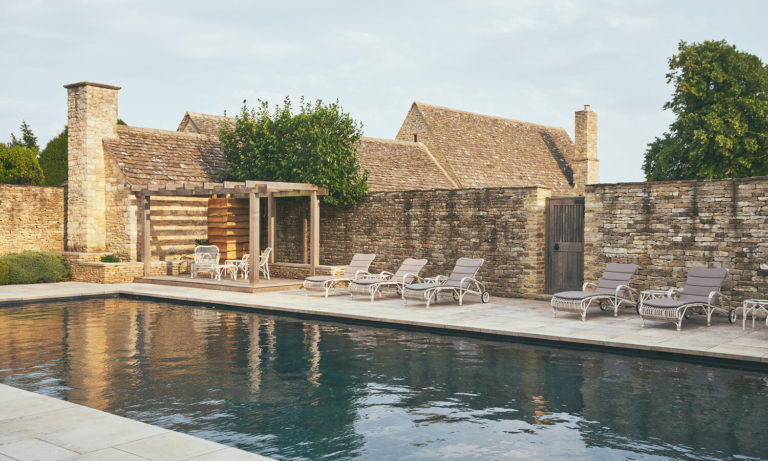 To discover the true power of your body to heal itself, we recommend the Botanical Bothy Signature Ritual, an experience that uses breathwork and pressure point techniques to relieve stress. And after your chosen form of relaxation? It would be rude not to take a dip in the Meadow Spa's spring water swimming pool.
For the epicureans among you, Thyme's foodie ethos focuses on responsibly sourced focuses ingredients, harvested from the gardens on the estate and the beautiful meadows nearby. The offering at Thyme spans The Ox Barn restaurant, boasting period Cotswolds stone walls and exposed wooden beams with cosy finishes, through to the Orchid House that's adjacent to the spa and ideal for light lunches. At the Ox Barn, expect seasonal dishes such as wild garlic malfatti, artichoke & nettle creamy risotto and meringue, cream & rhubarb dessert, with a real focus on ingredients harvested from the kitchen garden and farm. The menu is carefully curated around the seasonal produce that's available, which means no ridiculously long list of dishes – a refreshing change to prevent food waste and indecisiveness. After all, less is more. Breakfast is also served here and it's a winner. As you can expect, most things found on the breakfast table has a seasonal twist, including the poached eggs, mushrooms, chard & chilli, jam and granola.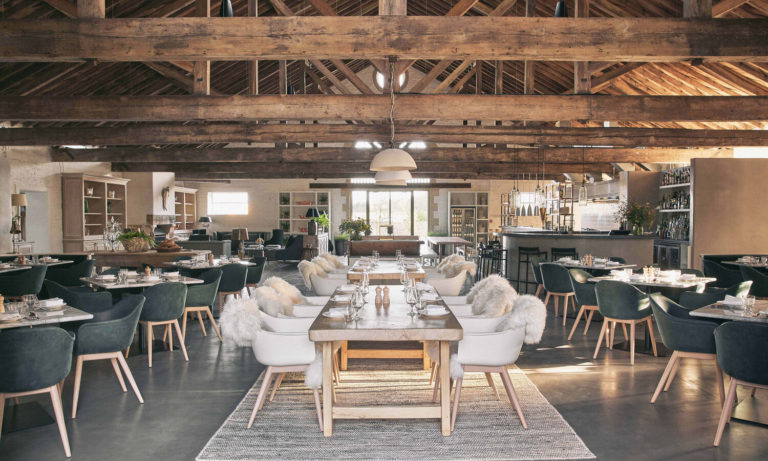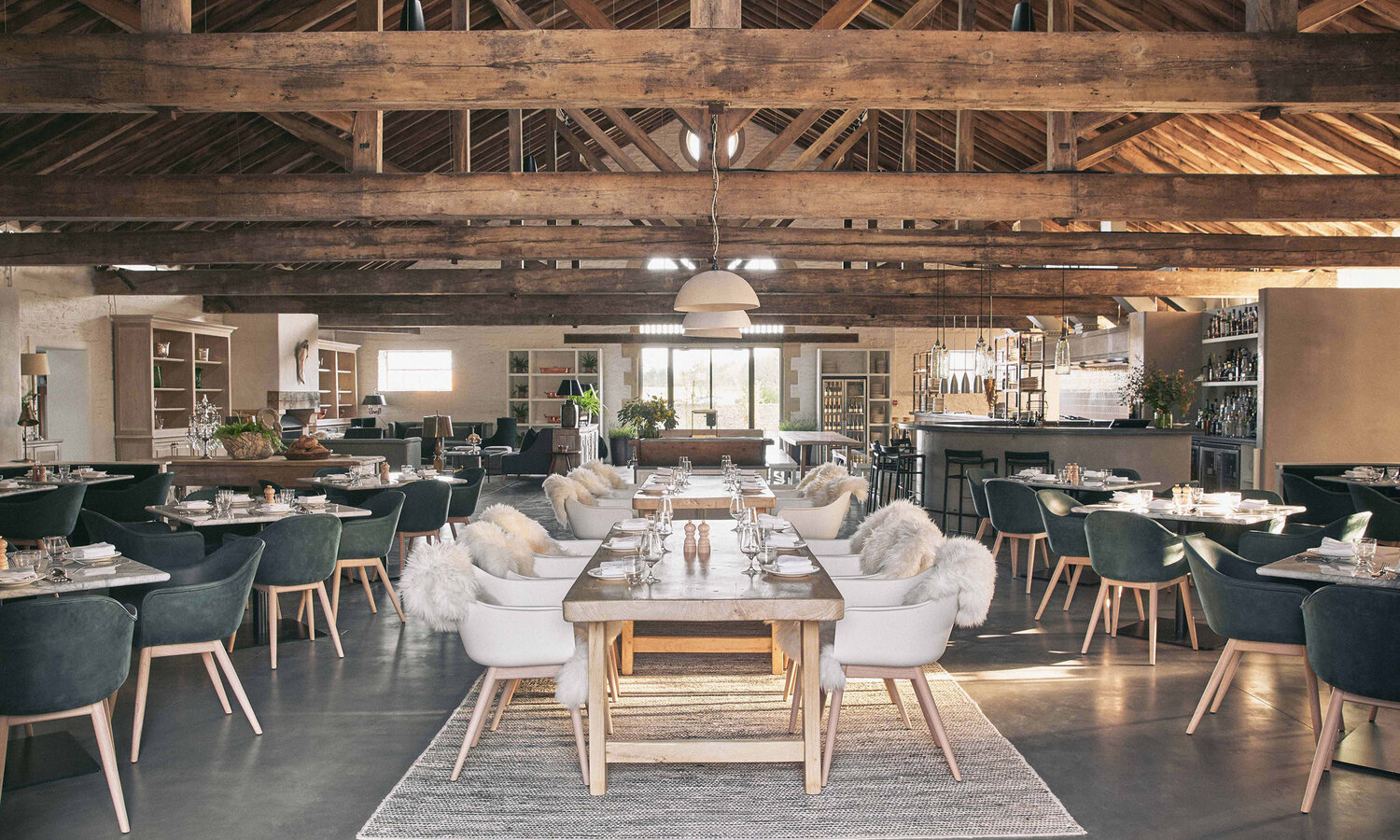 The Baa Bar, a former lambing shed as you may have gathered from the name, features a tasteful array of sip-worthy cocktails and organic wine. Relax on one of the cosy sheep-themed mannequin seats, which are quite the talking point.
There is even a cookery school here, where you can learn a range of new skills in an interactive class as well as making your own seasonal dishes, classical bread, pasta and even flower arranging. A short walk away you'll find Thyme's own pub, the Swan, perfect for traditional lunches and dinners in a relaxed environment.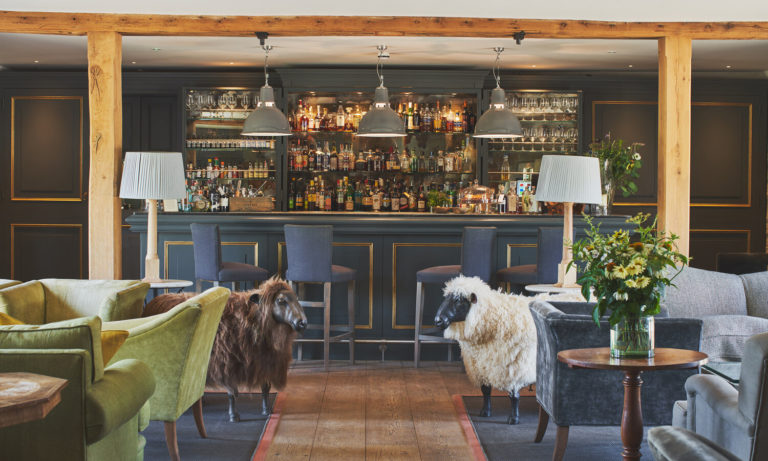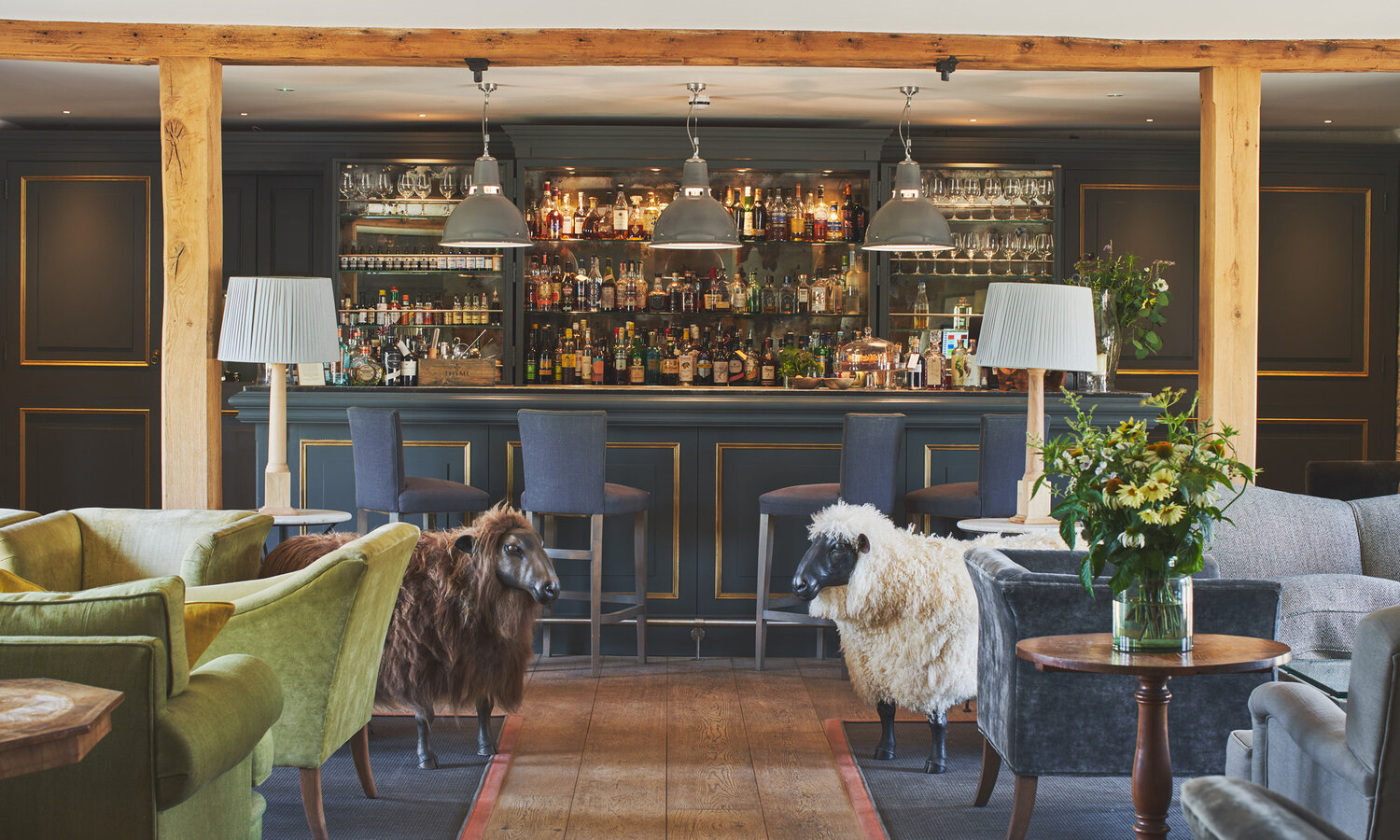 It's hard to choose our favourite thing about our stay at Thyme, but we confess, we loved the interiors so much that we secretly wanted to take them home with us. Lo and behold, there is a dedicated Bertioli online shop selling clothing, beauty, fabrics and home furnishings, so you can recreate the Thyme experience at home. Be sure to take home a tub of their own magic Breathing Balm as a souvenir – this stuff delivers a moment of calm in an instant.
If you'll pardon the pun, you should really make Thyme to visit this unique country bolthole for a moment of peace and tranquillity in the heart of the Cotswolds.
Thyme, Southrop, Lechlade GL7 3NX