The Restaurant – Aqua Nueva, London
In the heart of the iconic west end, Aqua Nueva is a sleek contemporary Spanish restaurant and bar with an innovative menu, serving both traditional and modern Spanish cuisine.

Aqua Nueva offers a gastronomic adventure, beautifully presented like a work of art the tapas-style menu is unforgettable. Start with rich and creamy Iberian ham croquettes, stuffed piquillo peppers with baby spinach and chickpeas, patatas bravas and padrón peppers deep fried in olive oil with sea salt. Next, opt for a classic Spanish tortilla with Iberian ham, red prawns from Denia served with Habanero Aioli, melt in the mouth beef short rib accompanied by potato gratin and chimichurri. For dessert, the Mango Bavarois with passion fruit and white chocolate ice-cream is heavenly.
The bar serves a collection of stunning cocktails; try Aqua's signature Capsicum Cup, a hypnotic concoction of Enemigo tequila, Italicus, pink grapefruit and homemade ginger juice and the Amber Moon, a deliciously dark cocktail made from, Hennessy cognac, Cocchi Torino, peach liqueur and Abbots ale. Afterwards, head outside to the captivating candle-lit rooftop terrace, decorated with luxe sofas and comfy cushions and enjoy a cocktail whilst admiring the glittering lights of London.

240 Regent St, Soho, London W1B 3BR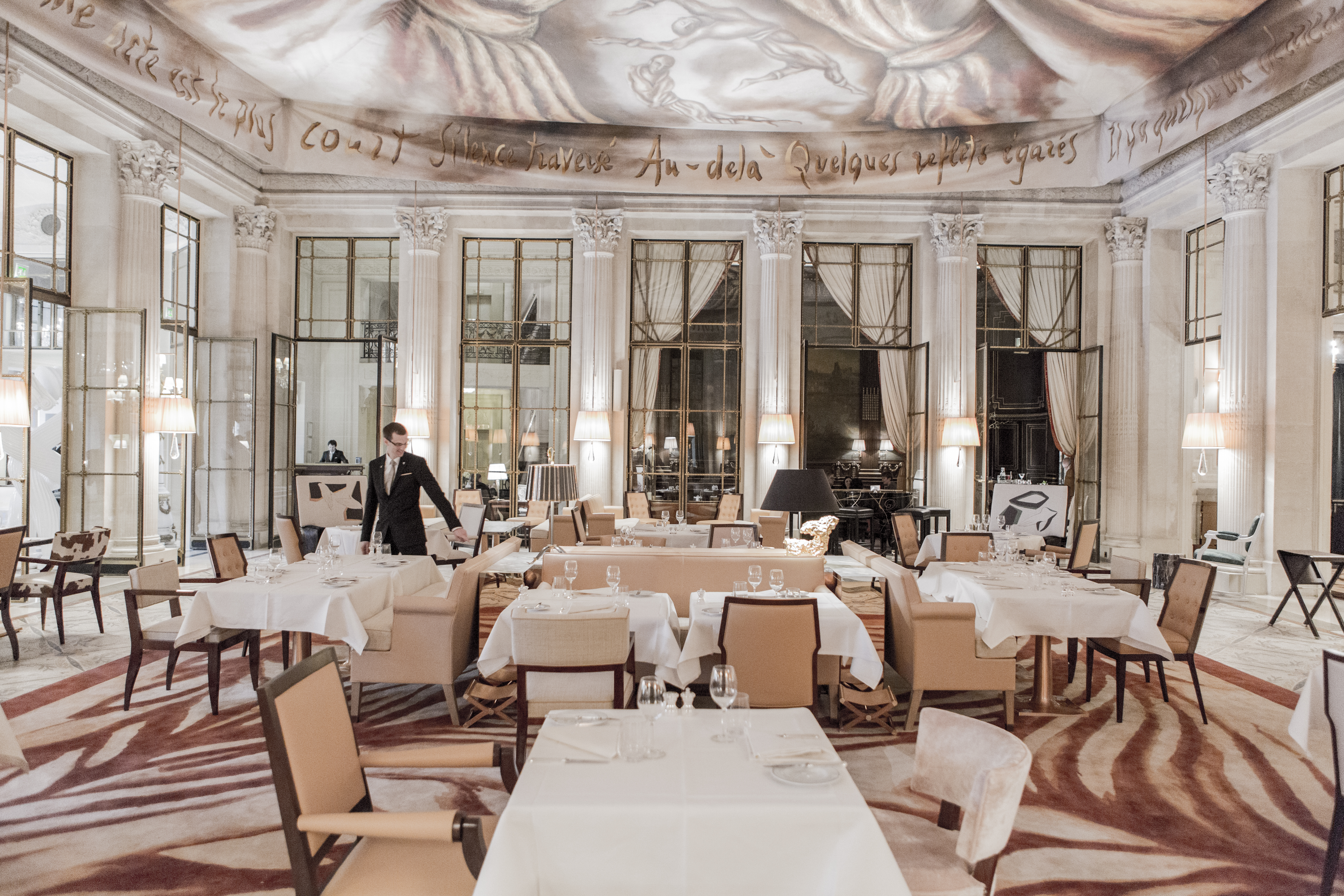 Afternoon Tea – Le Meurice, Paris
This 18th-century hotel is a living work of art, much like the romance and fascination that runs through the illustrious history of Paris, it has been shaped by the phenomenal artists who once called it home, from Warhol to Dylan.

One of the hotels most famous residents was Salvador Dalí, one of the most celebrated artists of all time. His vision, magic and soul live on in the hotel to this day, courtesy of Restaurant Le Dalí. Inspired by Dalí and designed by Philippe Starck, the aesthetic is a celebration of the legendary painters love for distorting reality, including a monumental canvas designed by Starck's daughter Ara Starck which hangs under a grand glass dome.

It is here that Paris' most desired afternoon tea is served by master pastry chef Cédric Grolet. Enjoy traditional finger sandwiches and tea with homemade warm scones with jam and Borniambuc fresh cream. Finish with a chilled flute of Veuve Clicquot Rosé and a selection of sweets. You cannot visit without trying the world-famous almond éclair and Chocolate Saint-Honoré.

228 Rue de Rivoli, 75001 Paris, France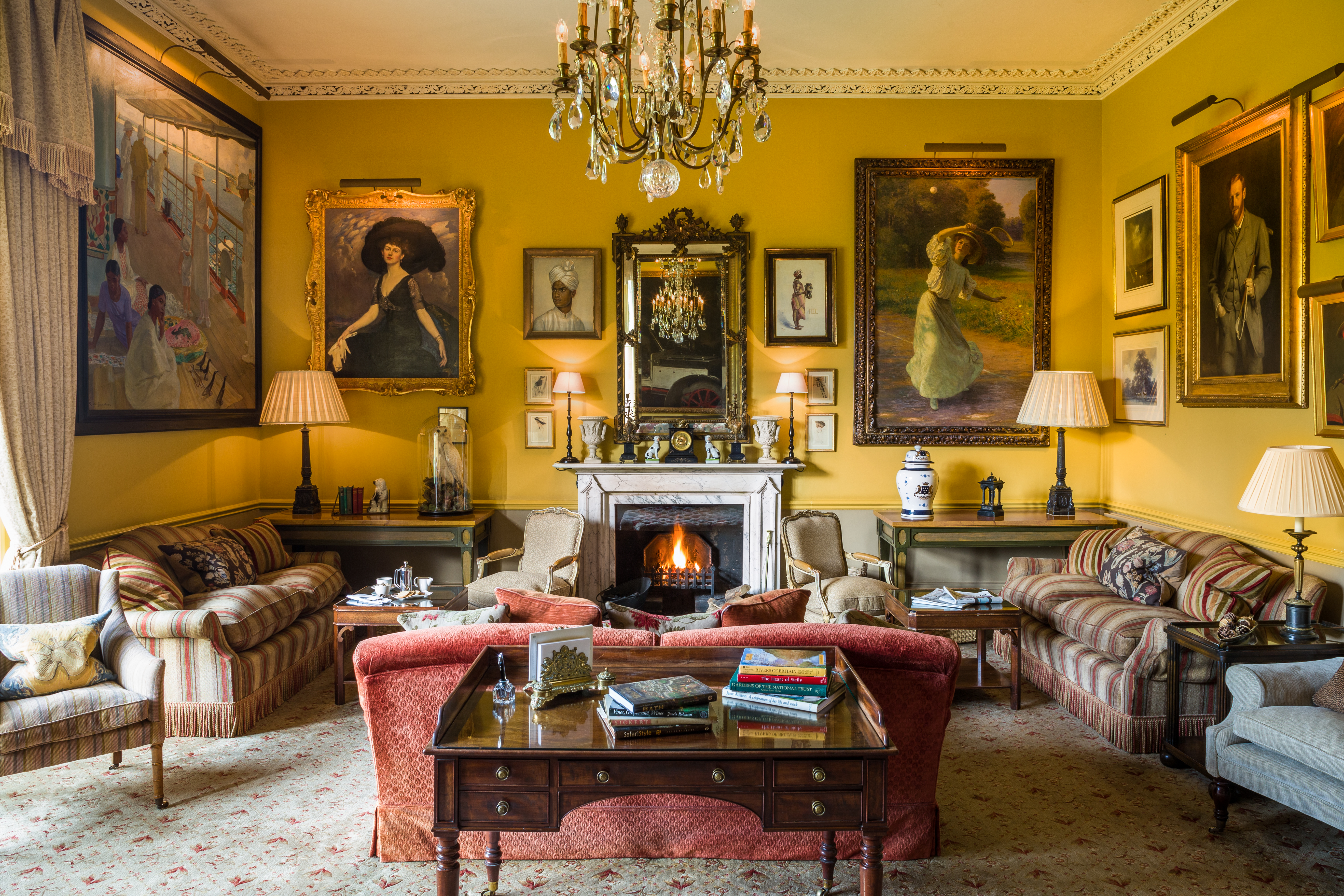 The Hotel – The Bath Priory, Bath
This magical 1830s creeper-covered Bath stone mansion is situated in a tranquil residential area but is within walking distance of the enchanting city centre. It backs on to nearly four acres of award winning gardens, the most beautiful in Somerset, with rolling emerald lawns, a magnificent cedar of Lebanon, topiary, whimsical water features and a beautiful outdoor swimming pool for the summer months.

Inside, the luxury country-house is decorated with chandeliers, roaring fireplaces and the heave with a mesmerising collection of diverse art. The hotel also boasts a stunning contemporary spa with an indoor pool, it is the UK's only L'Occitane Spa. Each of the bedrooms is named after a flower and is entirely unique, the Heather and Lilac offering romantic Romeo and Juliet balconies, overlooking the mesmerising gardens.

At the heart of the hotel is one of the finest restaurants in Bath. The menu is a celebration of fresh local produce with French influences. Start with the Lobster Salad with parmesan cream, followed by the Beef Wellington with parsnip puree, garden kale and red wine sauce. Finally, treat yourself to the Blackcurrant souffle with ivoire chocolate. The Bath Priory is the epitome of quintessential English beauty, charm and style, you'll never want to leave.

@brownswordhotels
Weston Rd, Bath, Somerset BA1 2XT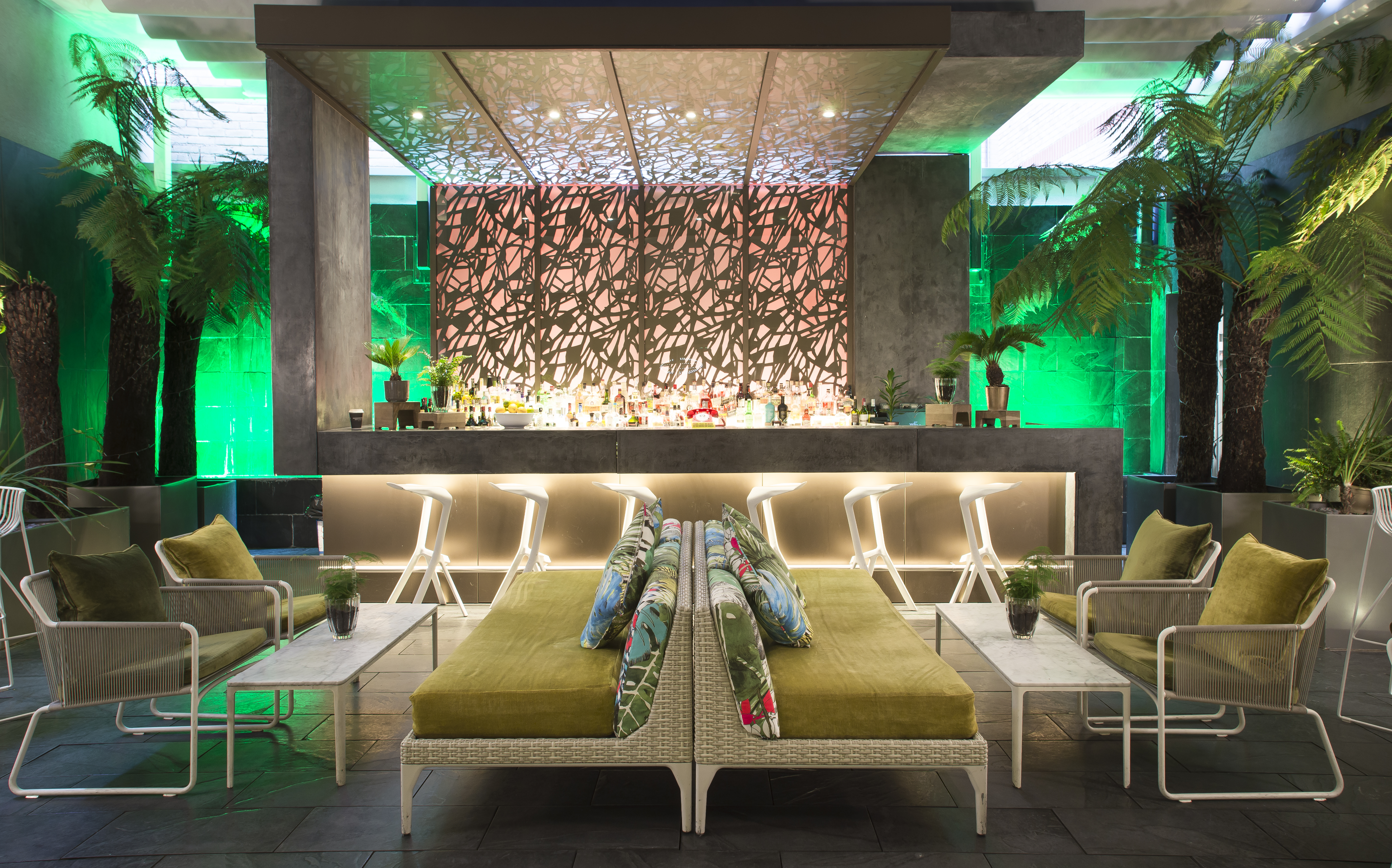 The City Break – South Place, London
A stone's throw away from the Tower of London, St. Paul's Cathedral and The Thames lies a contemporary masterpiece. This luxurious hotel is in the heart of the financial district and with its cool modern aesthetic, it is clear that it was designed with the thriving city of London in mind.

With 80 magnificent bedrooms, five incredible bars and a floor of event spaces, this imposing hotel really exceeds expectations. However, the real highlight is the South Place Chop House, a masterclass in gastronomy and efficient yet outstanding service. The menu features a collection of delicious traditional British and American dishes, simple but expertly crafted. Start your meal in style with a light appetiser such as the Chop House Salad, made with romaine lettuce, avocado, bacon and drizzled with blue cheese dressing. Then opt for the juicy and tender 200g ribeye, exquisitely seasoned and cooked to perfection. There is no better way to finish your meal than by indulging in a decadent Plum and Almond tart, the sweetness of the plum complemented the earthy almonds. really pieces together a divine dining experience.

The staff at South Place Hotel are absolute stars, offering assistance beyond the call of duty throughout your stay. For a truly exceptional stay look no further than South Place Hotel.
3 South Pl, London EC2M 2AF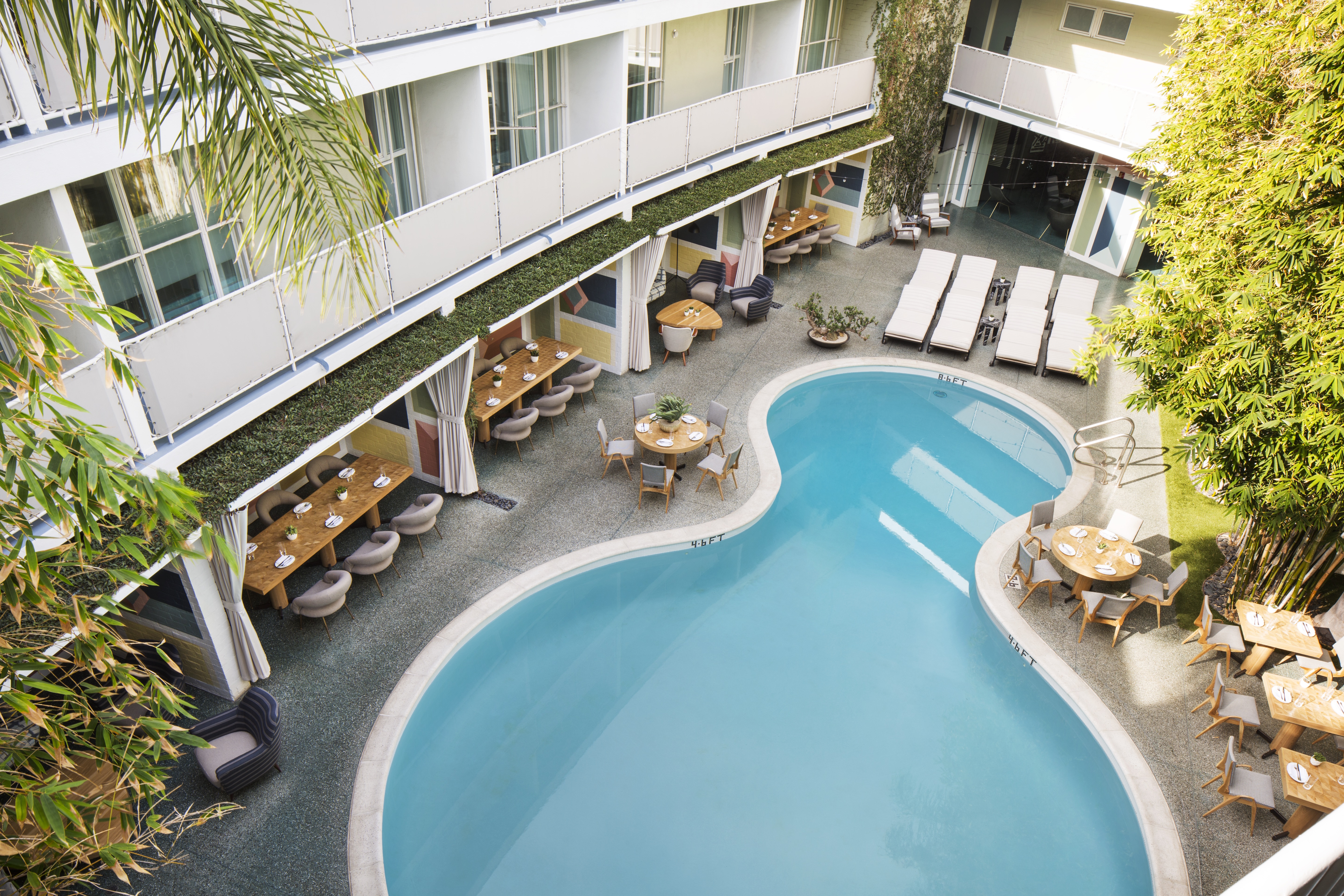 The Hotspot – Viviane, Los Angeles
Take a seat in a private enclave, hand painted in a rainbow of bold and beautiful colours, with handcrafted oak tables and gilded lounge chairs. Viviane's setting couldn't be more tranquil, dining al fresco overlooking the crystalline waters of the pool and surrounded by a majestic overhanging tree.

The food is a work of art, as pleasing to the eye as it is to the palate. The lunch menu devised by celebrated chef Michael Reed, a graduate of the Culinary Institute of America, features an array of mesmerising dishes and mouthwatering, in-house crafted cocktails. Expect vibrant dishes, made with fresh produce and perfectly arranged on the plate like masterpieces.

To start your unforgettable lunch, begin with a refreshing Heirloom tomato and watermelon gazpacho followed by a creamy Fig, Prosciutto and Burrata drizzled in aged balsamic. This is not just a lunch, this is an exploration of bold flavours and perfect presentation.The exotic Hawaiian Kampachi Crude made with charred pineapple, cashew and chilli is simply unforgettable.The vast menu is executed with elegance and precision and delivered in quick succession so you are never left waiting even for a moment. With innovative dishes served under the Californian sun and outstanding service, Viviane is the home of the Hollywood power lunch.

9400 West Olympic Boulevard, Beverly Hills, CA 90212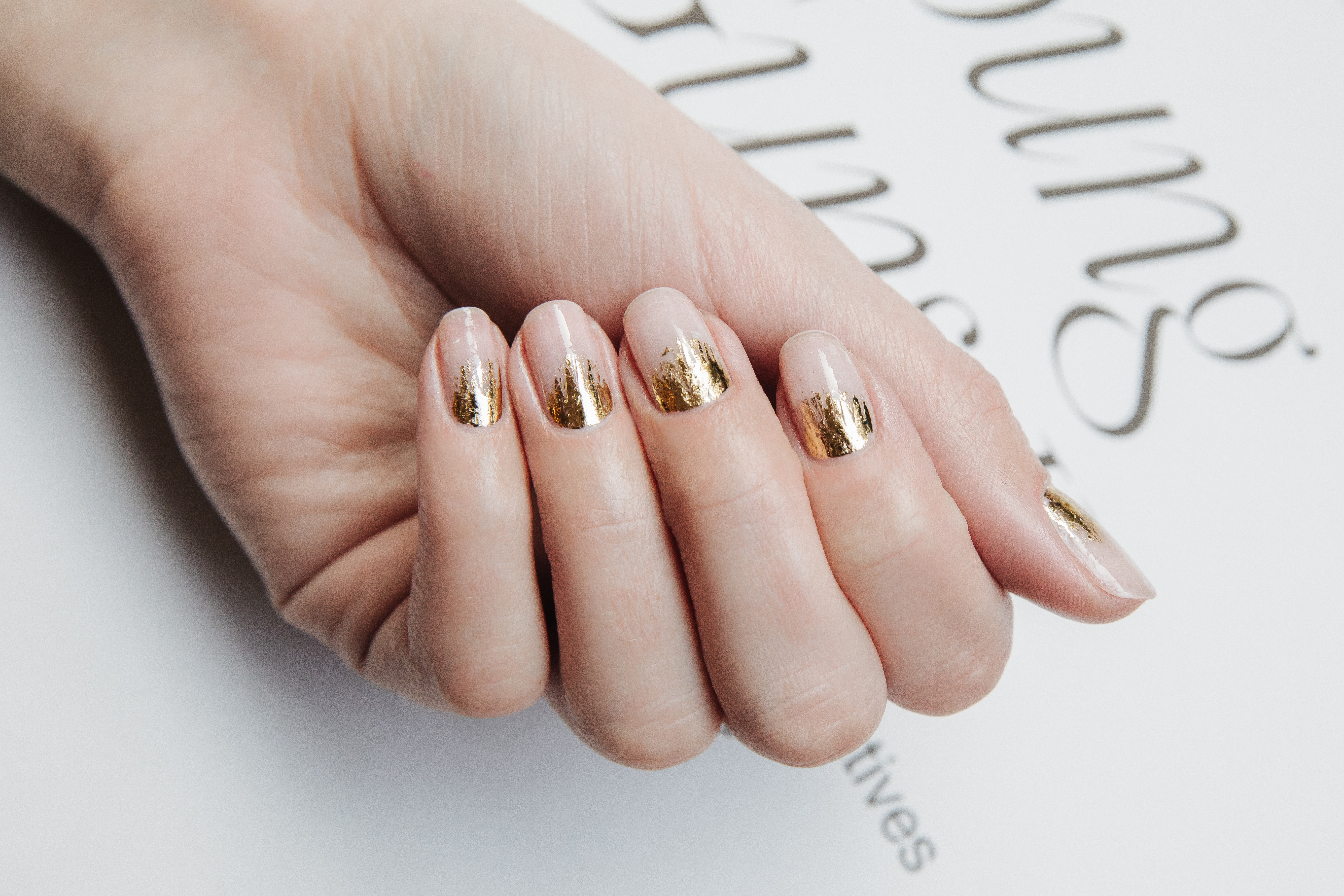 The Nail Salon – Dryby, London
Located just off of Oxford Circus, DryBy London is a split-level hair and nail salon which has revolutionised the nail salon experience for a new generation. The tranquil salon is lit with giant Jo Malone candles and incense sticks, the air heavy with the heady aroma. The service is stellar, you are immediately seated and offered a tea or coffee.

Start with a deep cuticle treatment and hand massage before an indulgent shellac treatment. DryBy has captured the attention of beauty lovers with its beautiful intricate designs which are a work of art. DryBy's signature 'Hi' design has gone viral, where the word is written in a flourish across your nail in gold or silver. There are so many to choose from, even Vogue's Beauty and Lifestyle Editor Lauren Murdoch-Smith and leading beauty influencer Alessandra Steinherr have contributed designs.

The designs are subtle, unique and expertly done (ask for Corina), whether you want delicate gold glitter tips, a smattering of silver stars or classic red, there is no salon that will do a more impressive job.

74 Mortimer Street,London W1W 7RZ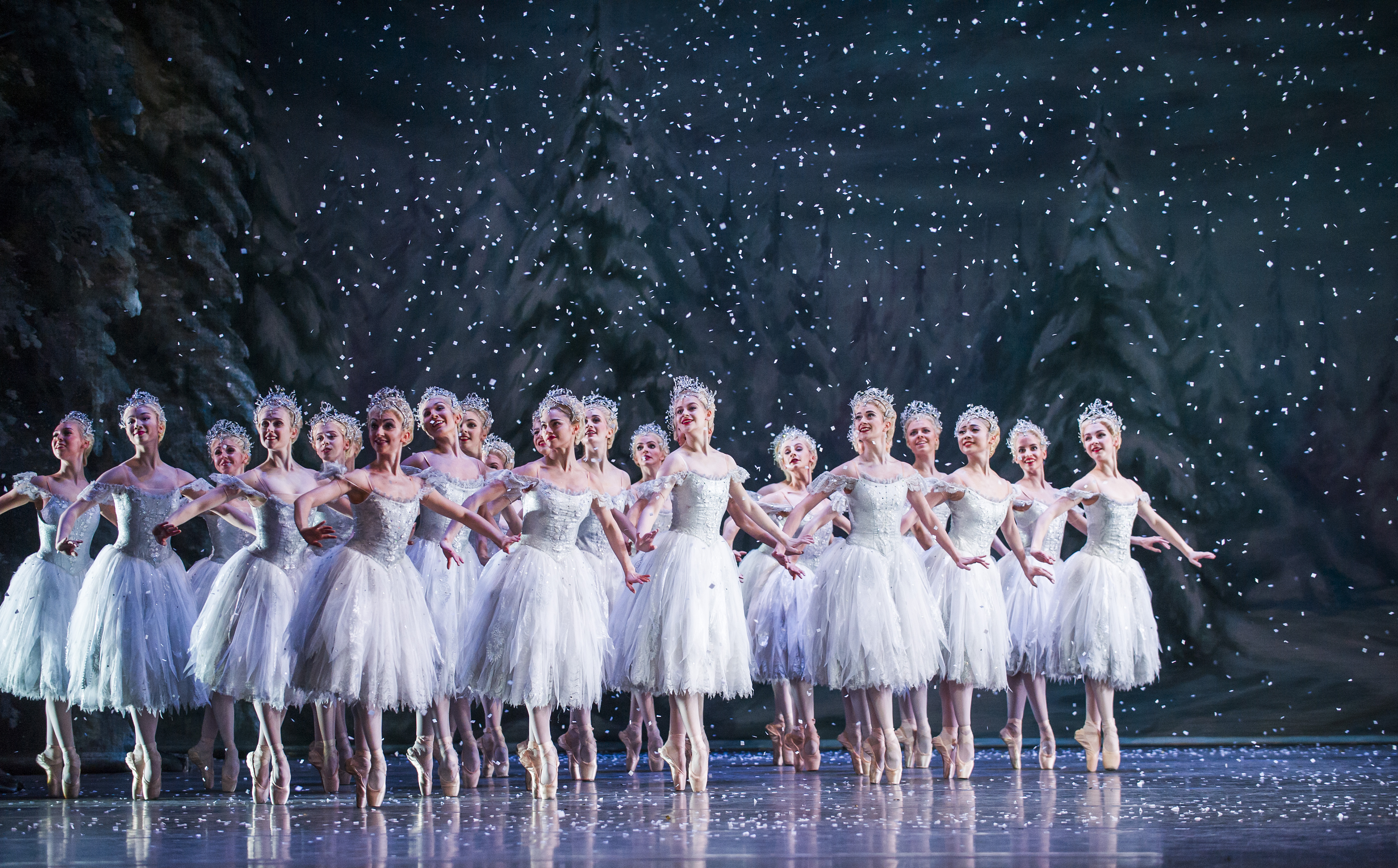 The Show – The Nutcracker, London
Sitting in the gilt and sumptuous red velvet opulence of the Royal Opera House, the tinkling of Tchaikovsky's Dance of the Sugarplum Fairy will send tingles down your spine and your eyes will widen with childlike wonder as the ballerina's glide across the stage as effortlessly as falling snowflakes and Christmas decorations come to life.

Peter Wright's interpretation of The Nutcracker has been enchanting audiences since its first performance by The Royal Ballet in 1984. The iconic ballet is a tale of love, enchantment and friendship. It is set in 19th-century Germany, it follows Clara who is given a magnificent Nutcracker doll on Christmas Eve, as midnight strikes, she creeps downstairs to discover a magical adventure awaiting her.

The magician Drosselmeyer transforms the drawing room for a battle between mice and toy soldiers. Clara saves the Nutcracker's life, breaking a spell that turned him from a boy to a toy. In celebration, Drosselmeyer sweeps them off to the Kingdom of Sweets, to meet the Sugar Plum Fairy. The next morning, Clara's adventures seem to have been more than just a dream.
3rd December 2018 – 15 January 2019

Royal Opera House, Bow St, London WC2E 9DD
The Hair Salon – The Hershesons, London
This year Hershesons has been dominating our Instagram feeds; it seems that every celebrity or model who has had a hair transformation has taken a trip to Hershesons.

Hershesons isn't just a hair salon, it is an experience. With a café, nail bar and beauty salon all located inside, it would be easy to lose an entire day treating yourself. We sat down with hair magician David who convinced us to opt for a daring cut, rather than the little trim we initially had in mind. After seeing him demonstrate his incredible skill, any doubts would be ridiculous as the man is a master; he created a cut we had never seen before. After the quickest blow dry and a lesson in curling to create the perfect beachy waves, we left the salon with our very own Hershesons transformation.

Whether you'd like glossy hair extensions to add volume and length, intricate braids or a cut and colour, head to one of Hershesons flagship stores on Berners St or Harvey Nichols or head to Hersheson's Braid Bar in Topshop on Oxford Street for your own transformation, you'll never look back.

29-32 Berners St, Fitzrovia, London W1T 3LR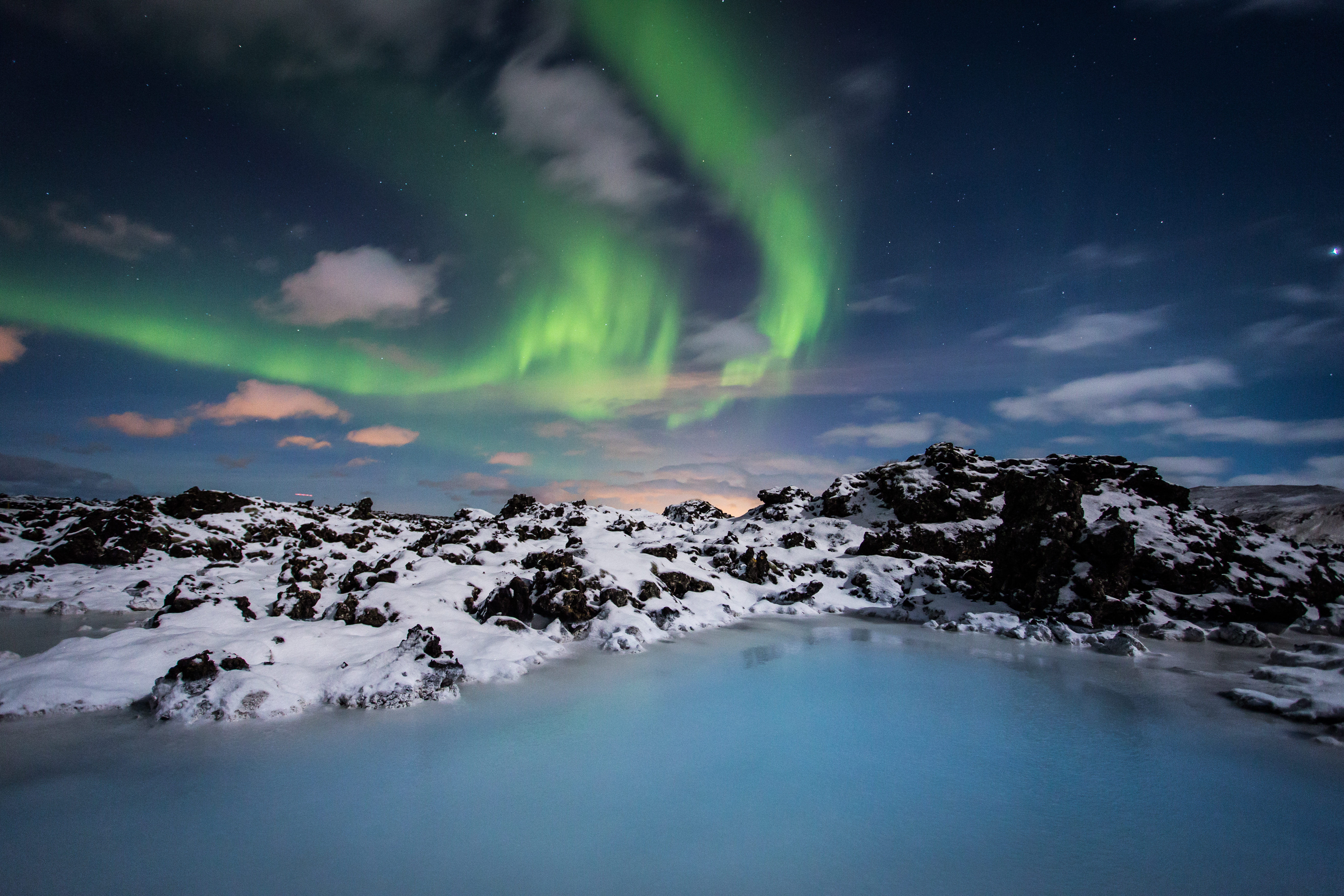 The Spa – Blue Lagoon, Reykjavik
One of the most renowned spas and considered one of the top 25 Wonders of the World, the Blue Lagoon offers an ethereal spa experience like no other. Located a short distance from Iceland's capital, Reykjavik, the geo-thermal water is rich in silica from the volcanic earth and contains natural minerals with healing properties for the skin.

Take a swim in the steaming milky celestial pool set against dramatic volcanic cliffs and let the water wash away all your stresses. Swim over to the mud bars and cover your face with the Blue Lagoon's iconic white silica mud mask, to deeply cleanse, strengthen your skin and reduce the visibility of your pores. The green algae mask nourishes your skin and minimises the appearance of fine lines and wrinkles. Relax in the steam and sauna rooms using heat coming straight from the earth.

If you're lucky enough to visit on a clear day during the winter, take in the breathtaking view of the magnificent Northern Lights. During the summer, enjoy the lagoon in the midnight sun.

@bluelagoonis
bluelagoon.com
Blue Lagoon, Norðurljósavegur 9, 240 Grindavík
The Nightspot – Bunga Bunga, London
Bunga Bunga opened its legendary venue in Battersea six years, now they have crossed the river to Covent Garden to put an even bigger, more glamorous and hedonistic show than ever before.

The ground floor hosts a family pizzeria and bar but downstairs is a dark and decadent world full of outrageous thrills and showmanship. Accessed through a dingy meat locker, you are greeted by fascinating entertainers that will shock and enthrall you in equal measure. Behind the heavy red velvet curtains, under the glittering lights there is a provocative show, with everything from burlesque to circus acrobats, it is certainly not for the faint of heart.

Sip kitsch cocktails, such as the Balotelli which is served out of Mario Balotelli's head and is a concoction of cherry-infused Belvedere pure vodka, cranberry juice and lemonade or the Italian Culo served in a perfect mould of an Italian woman's bum, made with Bacardi Carta Blanca rum, Red Bull Tropical and lime. Dine on a generous Italian feast, complete with shots of Limoncello and karaoke. Bunga Bunga's success is the art of surprise, so we won't unveil all of its secrets but we can promise you this, you won't find a more seductive or entertaining night in the city.

covent-garden.bungabunga-london.com
167 Drury Ln, London WC2B 5PG