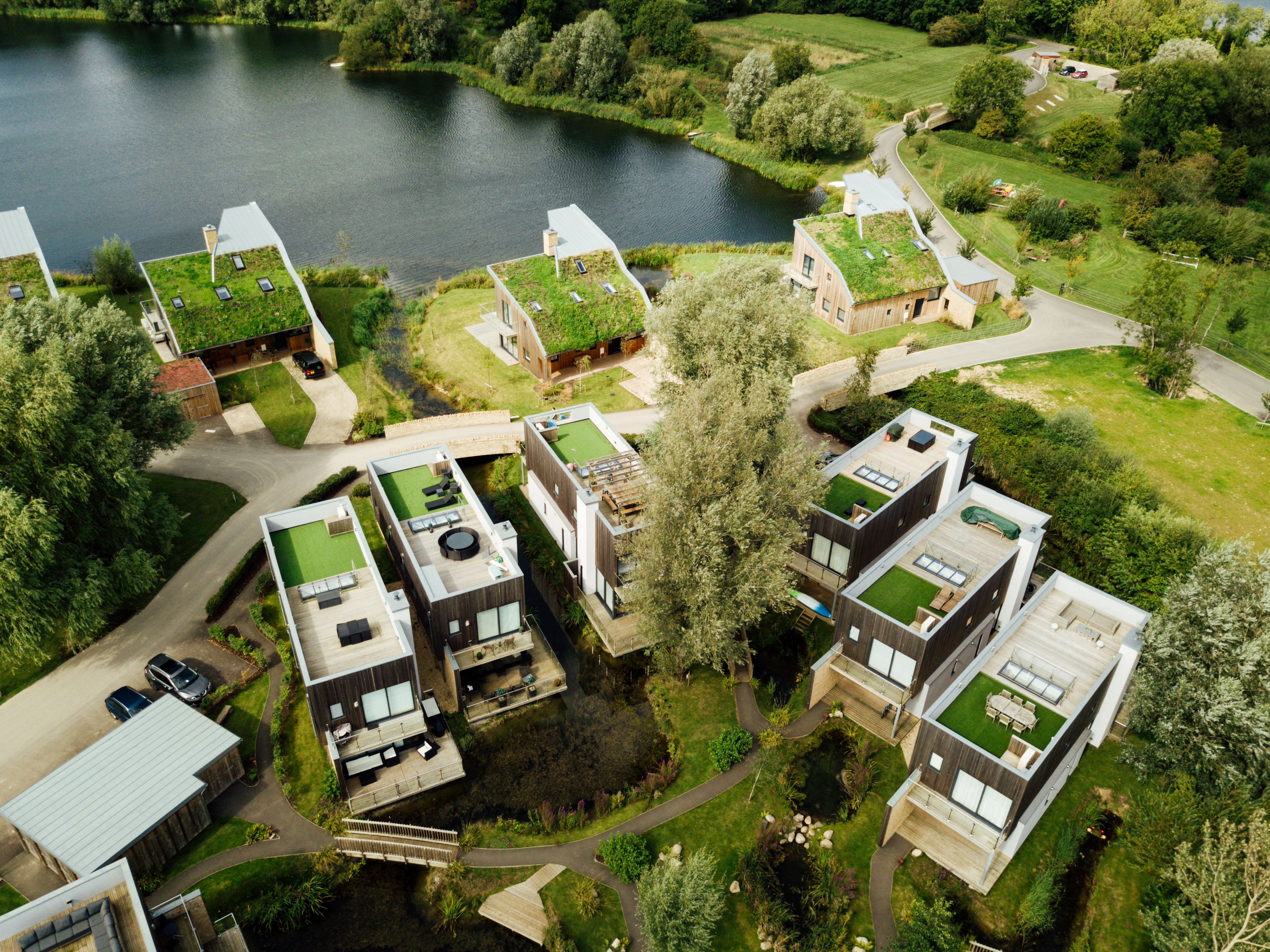 The Cotswolds is full of rustic adventure and bucolic landscapes that make it idyllic for weekend getaways to explore. One of the best hidden gems in the West Country is Lower Mill Estate, a serene lakeside nature reserve. What was once a derelict quarry, it now comprises of eight lakes, two rivers and miles of walking trails which have become home to a diverse range of native wildlife.
Habitat Escapes offers a wide range of properties to suit every occasion and getaway, from a couple's retreat to a family staycation. You can choose from the enchanting Ewen House, a four-bedroom, traditional Cotswold style cottage complete with wooden shutters, located within the water garden built in Mill Village and surrounded by willow trees, overlooking the beautiful pond filled with lily pads. The Aspen Lodge is a contemporary cabin made up of wood on the sides and all floor-to-ceiling windows throughout the property, with picturesque views of the lake. One One Eight is an exceptional six-bedroom property complete with a bespoke roof terrace with the best views of the estate and adjoining nature lake.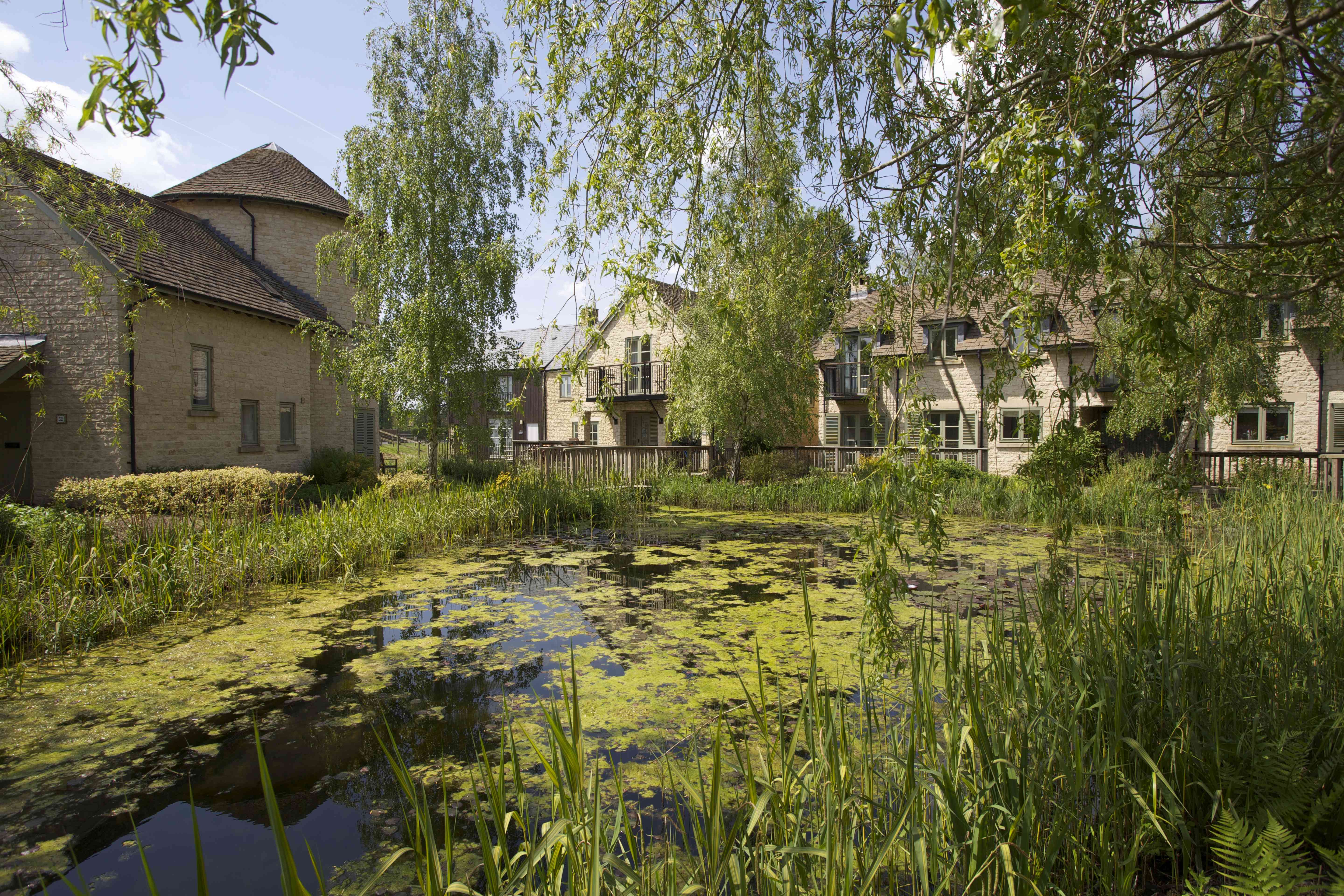 We stayed in Dragonfly, a comfortable two-bedroom, double ensuite ground-floor apartment, with a private decked terrace that looked out onto a lake and small meadow connecting all three properties. The kitchen is fully stocked with both kitchenware and tableware, as well as a barbecue on the terrace, perfect for a home-cooked meal – do make sure you grab ingredients en route as the closest supermarket is miles away.
The weekend we went, we were unlucky with the weather and it was pouring with rain the whole time. Whilst, Lower Mill Estate offers a myriad of outdoor wonderful outdoor activities such as kayaking, canoeing, paddle boarding, rowing, windsurfing and cycling. It was not an ideal situation for city dwellers such as ourselves and we retreated into the award-winning spa, reminiscent of a glass hut and and took advantage of the indoor pool, steam room and sauna. The cold sadly kept us out of the outdoor pool and splendid eco-pool, that is naturally filtered by water lilies. We returned back to our Dragonfly apartment refreshed and relaxed. The bitter weather was almost welcomed as we spent the rest of our stay taking time for ourselves. The sound of the rain beating down outside was soothing as we sipped our hot cocoa with a book. In the evening, we cooked and watched a film, which may seem mundane and ordinary but such a rare occurrence in our busy lives that we relished every moment.
We left Lower Mill Estate revitalised despite not experiencing the nature reserve to its fullest but would definitely return again in a heartbeat.