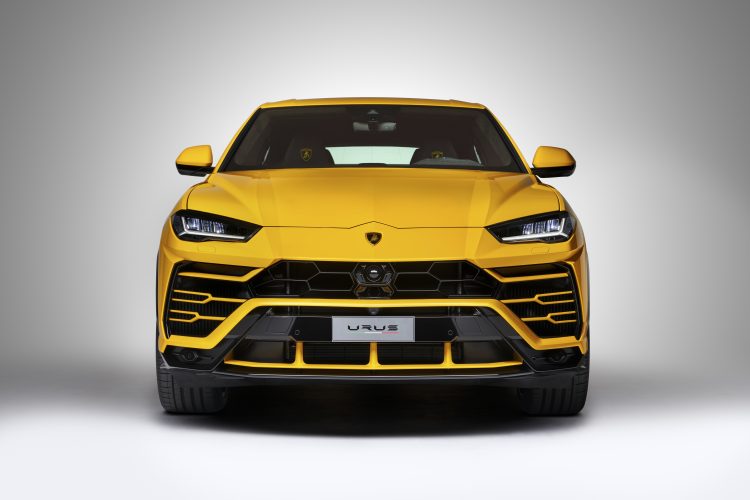 Lamborghini has been providing a lesson in the art of avant-garde design, eye watering speed and opulence for over five decades. The supercar legend has now applied its Midas touch to the SUV market and unsurprisingly has produced one of the fastest and most provocative SUVs on the road. Introducing the magnificent Lamborghini Urus, the world's first Super Sport Utility Vehicle.
Lamborghini has injected real supercar DNA into the 2.2 tonne super SUV, it has a 650hp V8 engine allowing it to sprint from a standstill to 62mph in just 3.6 seconds and boasts speeds of 190mph if you have the courage to try. Visually it seduces all of your senses before you've even put the key in the ignition and heard that iconic Lamborghini roar. The Urus has a distinctive silhouette with a dynamic flying coupe line, an ode to the super sports car which it remains loyal to in its heart.
The revolutionary Lamborghini Urus offers the best of both worlds, it has the space, comfort and convenience of a SUV with the hedonism and sex appeal that has been synonymous with the iconic car manufacturer since it was founded by Ferruccio Lamborghini in the 1950s. This is an SUV with a supercar's soul and as always, Lamborghini is in a league of its own.
@lamborghini