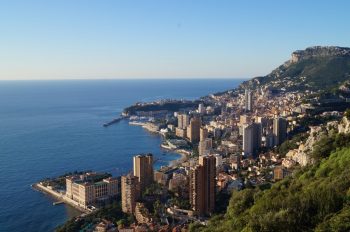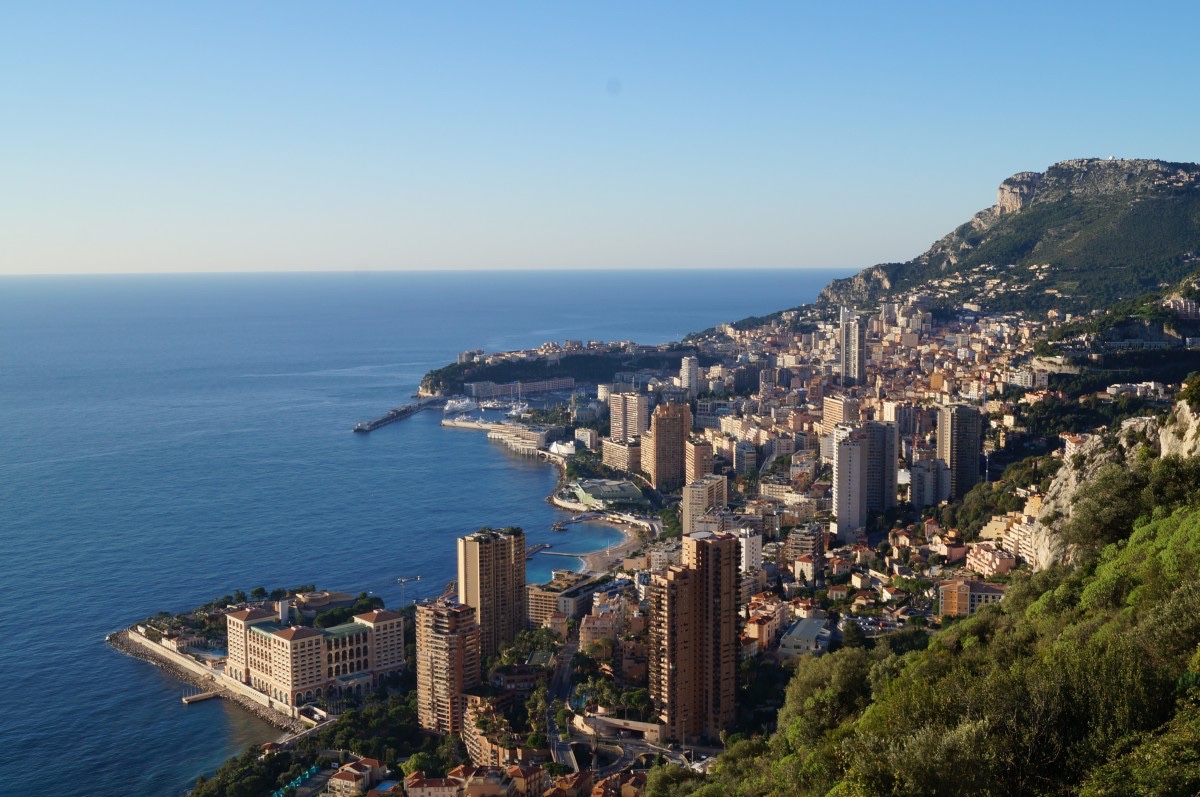 When you think of Monte-Carlo, yachts, glamor, and casinos spring to mind. The city is synonymous with luxury, and it's the ultimate destination for those who want to embark on a high-end getaway and experience true luxury.
If you would like to live the high life during your vacation, read the below luxe guide to Monte-Carlo, Monaco.
The Finest Hotels
Monaco is well-regarded as a playground for the wealthy, which is why it attracts A-list celebrities from across the globe, who stay in the finest hotels in the city, dine at Michelin starred restaurants, and play poker in exquisite venues. If you want to follow in the footsteps of the rich and famous, many famous hotels guarantee a comfortable stay.
Hotel Hermitage Monte-Carlo is worth a consideration, as it provides guests with some of the most stunning views in the city. The hotel's architectural design is unlike any other, and you'll be blown away by the elegance of the Belle Epoque-style rooms. It is impossible not to feel relaxed once your stay is over, as the accommodation features a superb restaurant, tranquil courtyard, and a luxury spa that will melt away all your stresses and strains. The hotel is also just 200 yards from one of the most famous casinos in the city, so it's the perfect place to stay to get busy with Omaha hi-lo or another version of poker.
Another option is Hotel Metropole, which is located in the heart of Monte-Carlo. It's hard not to be impressed by the stunning accommodation once you arrive, as you'll see gorgeous landscaped gardens that offer a beautiful aroma of jasmine.
The hotel also features 126 beautiful rooms and suites that feature large windows and balconies, huge beds, marbled bathrooms, and Belle-Epoque style furnishings. You also should book a table at one of the onsite Michelin-starred restaurants: Joël Robuchon and Yoshi.
Odyssey, the hotel's poolside, also provides a perfect place to relax. Designed by none other than Karl Lagerfeld, it is exclusive to both hotel guests and members and serves breakfast, lunch, and afternoon tea. It is a stay you are unlikely to ever forget.
Stunning Casinos
Monte-Carlo offers four exquisite casinos to choose from, and they definitely have this JamesBond feel to them. They feature soaring columns, sparkling chandeliers, and beautiful marble statues. When you're done absorbing the beauty of the interior, you can choose from an extensive array of classic card game tables, such as blackjack and Texas Holdem.
However, before you immerse yourself in a live tournament on vacation, you should practice your poker skills. You can refine your poker strategy by reviewing helpful tips and practicing the games online, which could lead to you becoming a force to be reckoned with at an online or Monte-Carlo casino. A greater skillset could improve the experience, and this moment can become a highlight of your trip!
Exceptional Bars & Restaurants
Regularly featured in the annual Conde Nast Traveller Gold List is Hôtel de Paris Monte-Carlo, which is home to Le Bar American, inspired by old-school North American bars. Expect a beautiful wood interior that is complemented by leather armchairs and an atmospheric backdrop, as well as breath-taking views of the sea. Plus, you can enjoy impeccable service and live jazz music each evening.
Nobu is also a must-visit when in the city. The world-respected restaurant chain offers venues across the world, including in New York, London, Budapest, and Perth. It is the perfect spot if you appreciate exceptional cooking and Japanese cuisine, as the flavors are sure to explode onto your tongue.
Joël Robuchon is regarded as one of the finest chefs of all-time, and his international restaurants have received a total of 32 Michelin stars. While the celebrated French chef is no longer with us, his memory lives on in his exceptional dishes and superb restaurants across the globe, and his two-Michelin starred venue in Monte-Carlo is no exception. Select from a variety of delicious dishes from the Mediterranean-inspired menu, with Christophe Cussac, the executive chef, continuing to set Robuchon's high standards. The interior also features an open kitchen that adds to the restaurant's atmosphere and allows guests to watch the many talented chefs perfect the cuisine.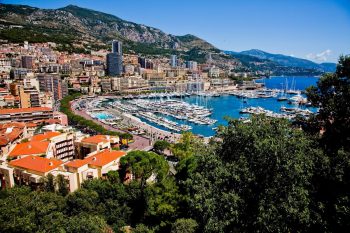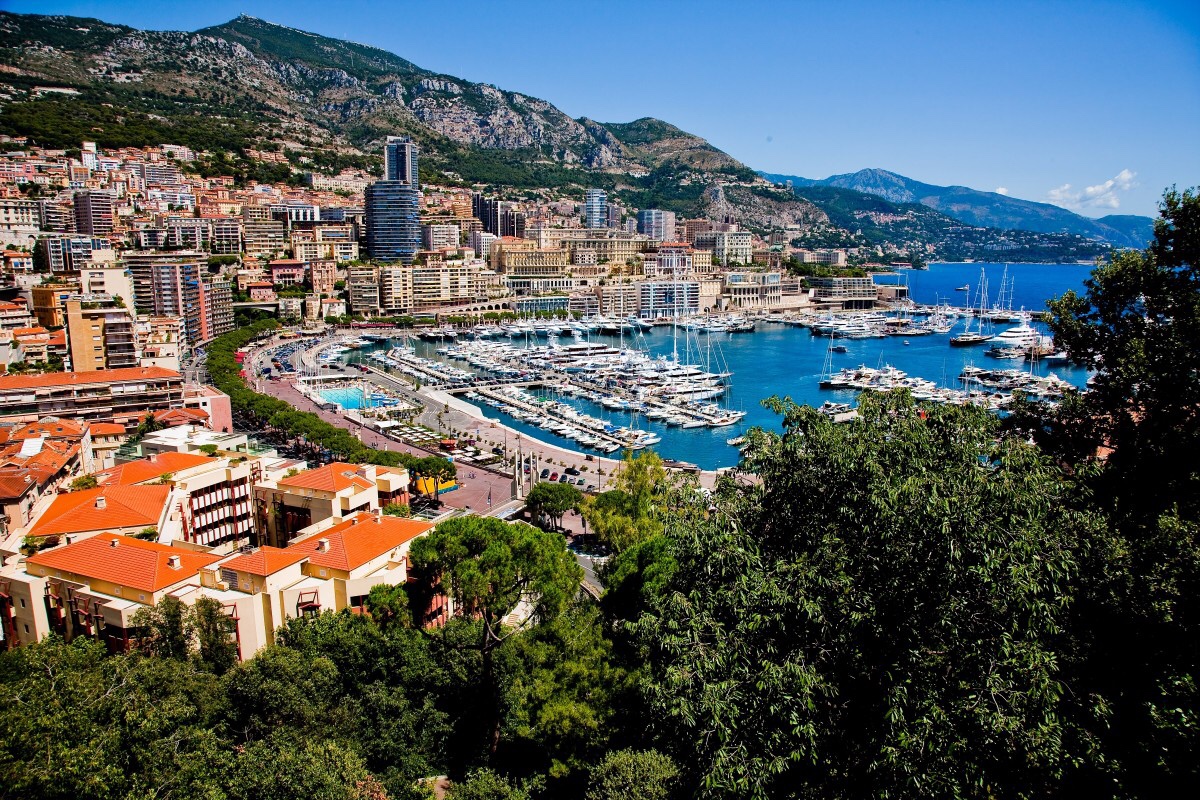 High-End Stores
You could easily spend your entire vacation in Metropole Shopping Centre, as it offers an upscale, luxurious feel that is complemented by a huge array of high-end stores and boutiques. If you have a love of designer stores, it will not disappoint, as you can take your pick from many respected fashion brands, such as Hugo Boss, Gucci Kids, Isabel Marant, Tag Heuer, Swarovski, Tommy Hilfiger, and many more. When you're not busy browsing the shopping center's many stores or sipping on coffee at a café, you're likely to fall head over heels in love with its large crystal chandelier and marble flooring.
Luxury Hotspots
To immerse yourself in utter luxury during your stay in Monte-Carlo, you should make your way to the rooftop of Fairmont Monte-Carlo Hotel, which is home to Nikki Beach Club. It's the perfect place to relax on a sunny day, as the pop-up beach club and restaurant offer plush sunbeds, a large pool as well as delicious cocktails and champagne. Plus, you can order stunning dishes from across the world, such as sushi rolls, slow-roasted rotisserie chicken,and fresh salads.
As mentioned, the rich and famous often flock to Monte-Carlo on vacation, and you could potentially spot a celebrity at Café de Paris. It is dedicated to serving up delicious dishes and afternoon tea, which will be promptly served to your table. It also offers a friendly, sociable atmosphere and spectacular views of the city.
Monte-Carlo seemingly has it all: attractive hotels, exceptional restaurants, and fantastic activities, from sipping cocktails by a pool to mastering Texas Holdem at a grand casino. You can rest assured you will enjoy a relaxed and luxurious vacation