The unique experience of a Dior Spa abroad The Royal Scotsman, a Belmond train, in Scotland for a journey that includes an unforgettable moment of beauty, well-being and serenity.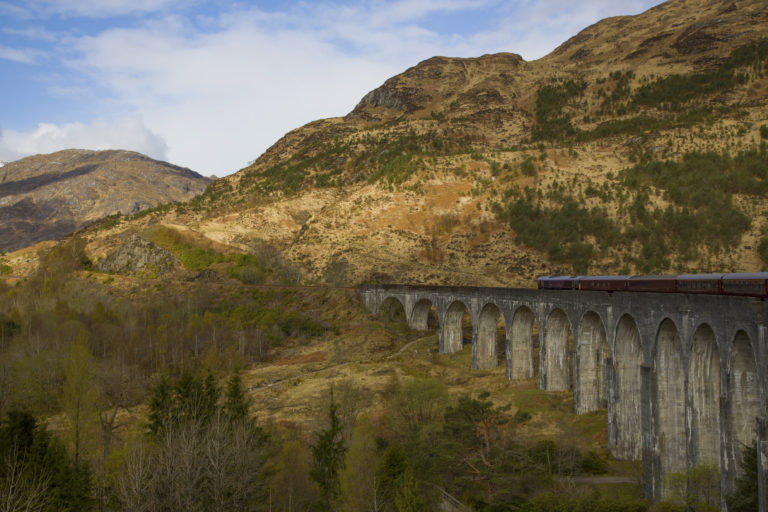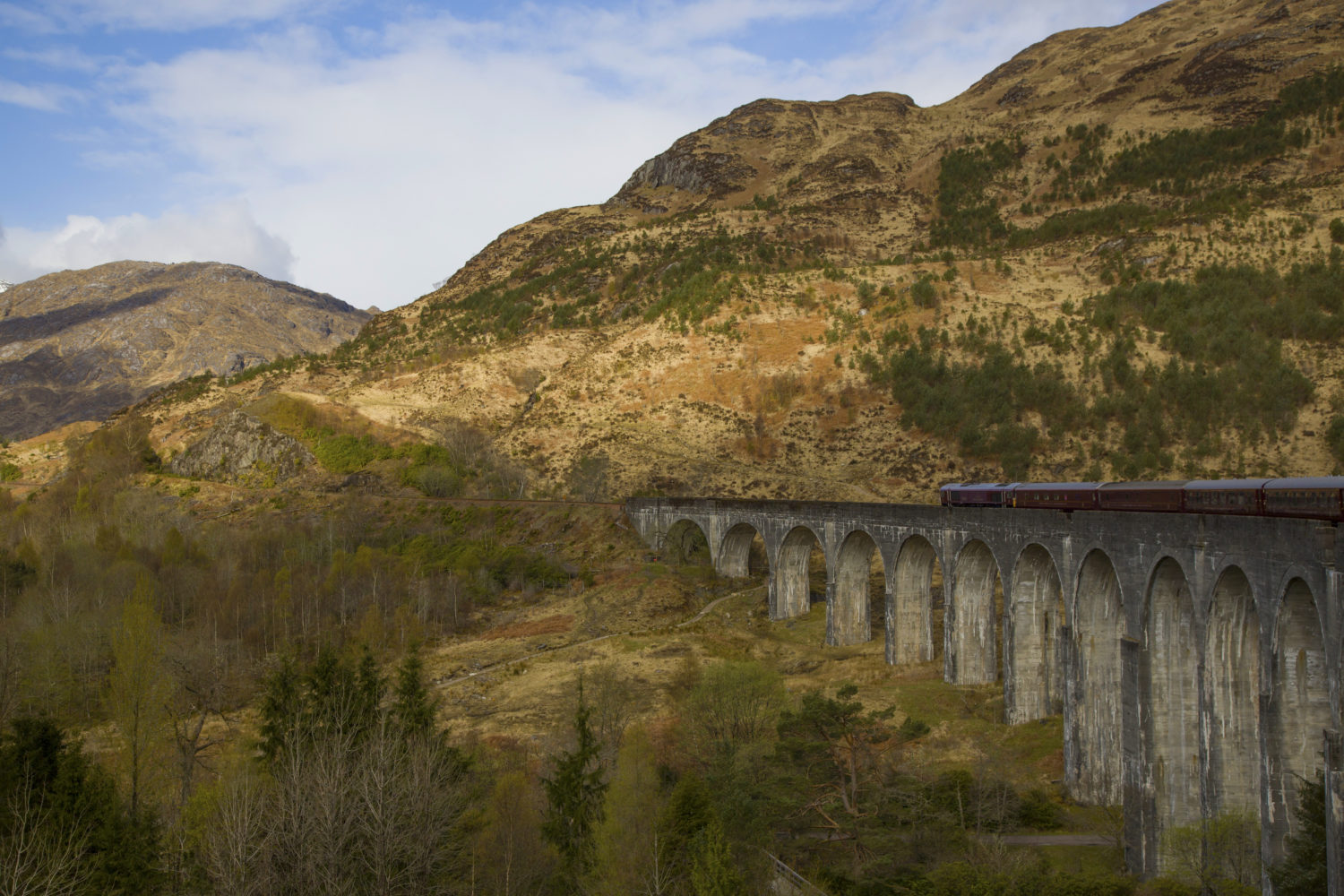 In 1955, Christian Dior held his first show in Scotland, at the Gleneagles Estate, following in his footsteps, Dior is permanently boarding the most legendary Scottish train, starting the year.
From April 10th to the end of October, the splendid Royal Scotsman, with its inimitable Edwardian-styled cabins, mahogany-panelled dining cars and one-of-a-kind observation car will be hosting the new Dior spa, this meeting between two iconic houses promises an incomparable well-being escape inspired by Scotlands ephemeral beauty.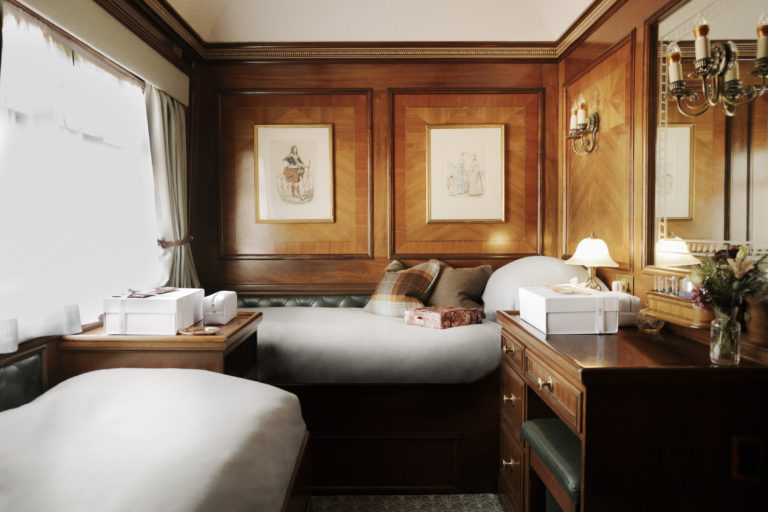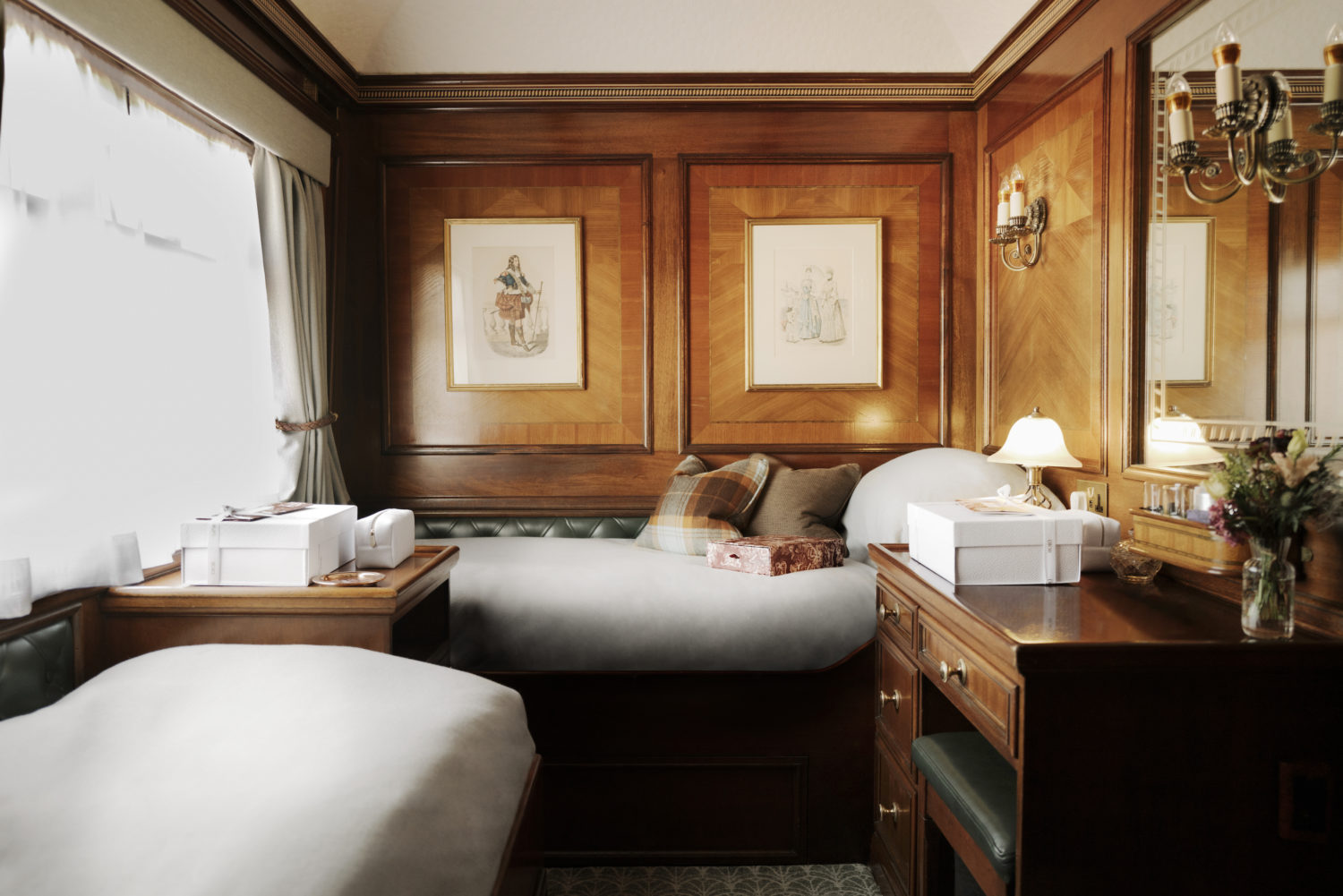 Explore the dream of an incredibly special journey, indulge in the Luxury of time slowing down on board an elegant carriage. The opportunity to comfortably admire the breath taking landscape that passes by and to enjoy the pleasure of an on-the-go treatment as luxurious as its effective.
The exclusive spa is worth of a luxury hotel on wheels, and it is accessible to all trains guests on every journey. Dior is adding a touch of magic to two lacquered wooden cabins on the iconic Royal Scotsman, decorated for the occasion in the famous burgundy toile de jouy.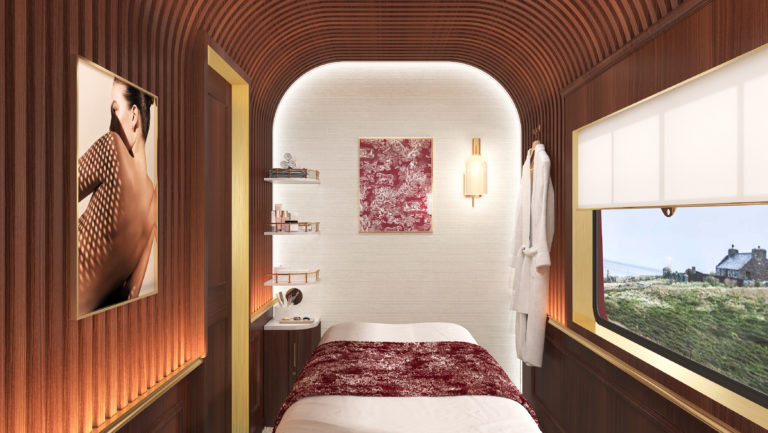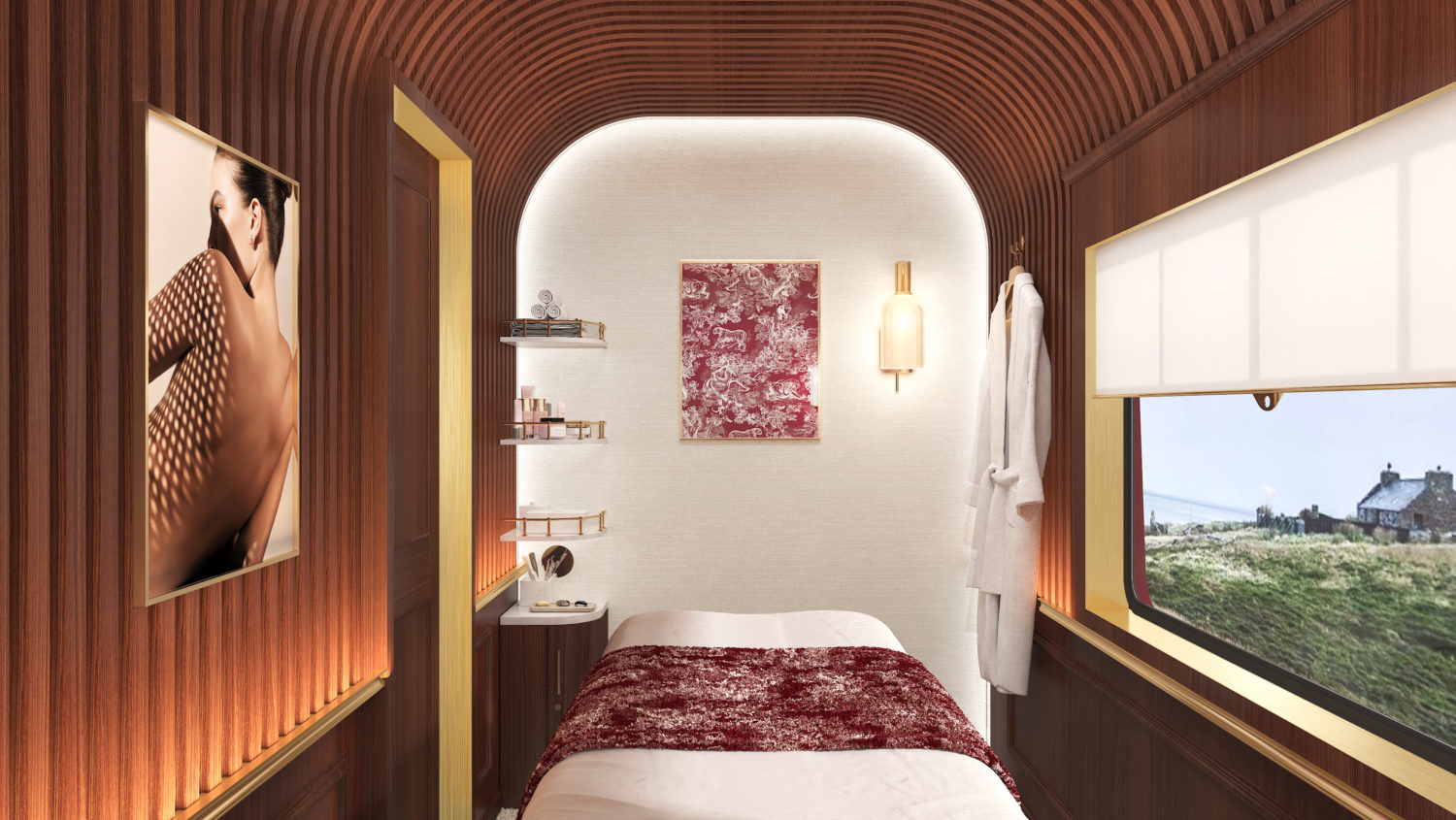 In these timeless cocoons with a cosy and luxurious atmosphere, Dior provides a top-flight programme based on three trailer-made signature treatments that guests of The Royal Scotsman can enjoy as part of their multi-night Highlands itineraries. Inspired by the house skincare, these protocols strive to convey the power of Scottish landscapes and traditions, and to adapt to the expectations of train travel. Each one can be enjoyed before or after an outdoor excursion and ensures an extremely chic and memorable experience of beauty and well-being.
For the face, there is the D-Highlands treatment. Thanks to Kobido techniques enhanced by the Dior Prestige line, this rejuvenating facial sculpts the features elevating the skin to its highest level in a reflection of the highlands that can be admired from the windows of the moving train.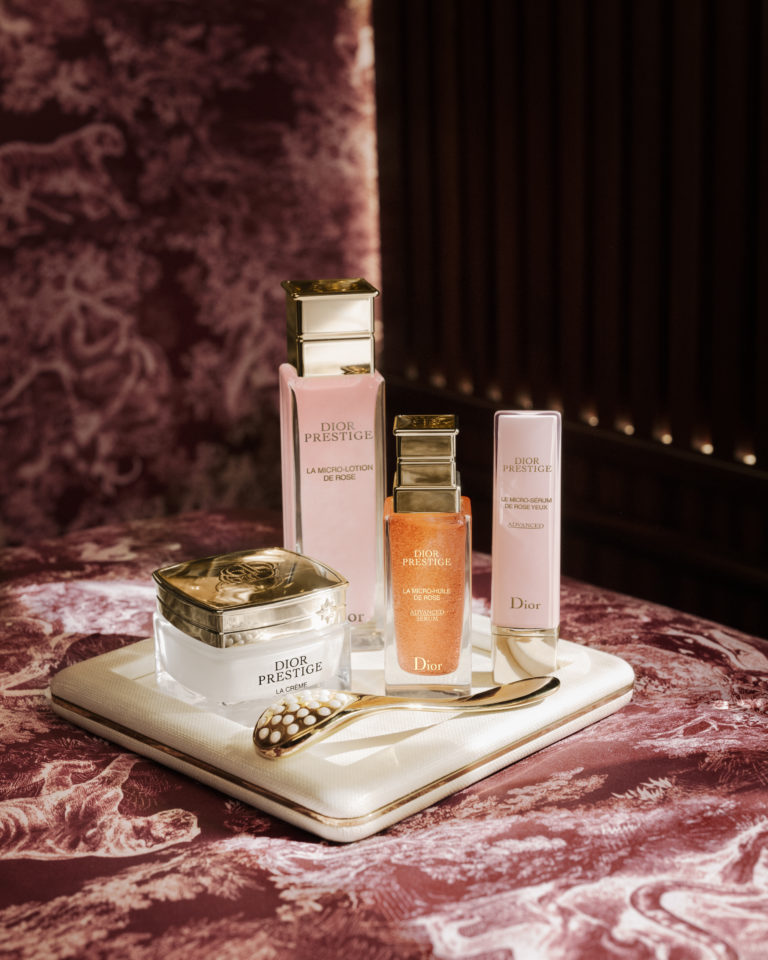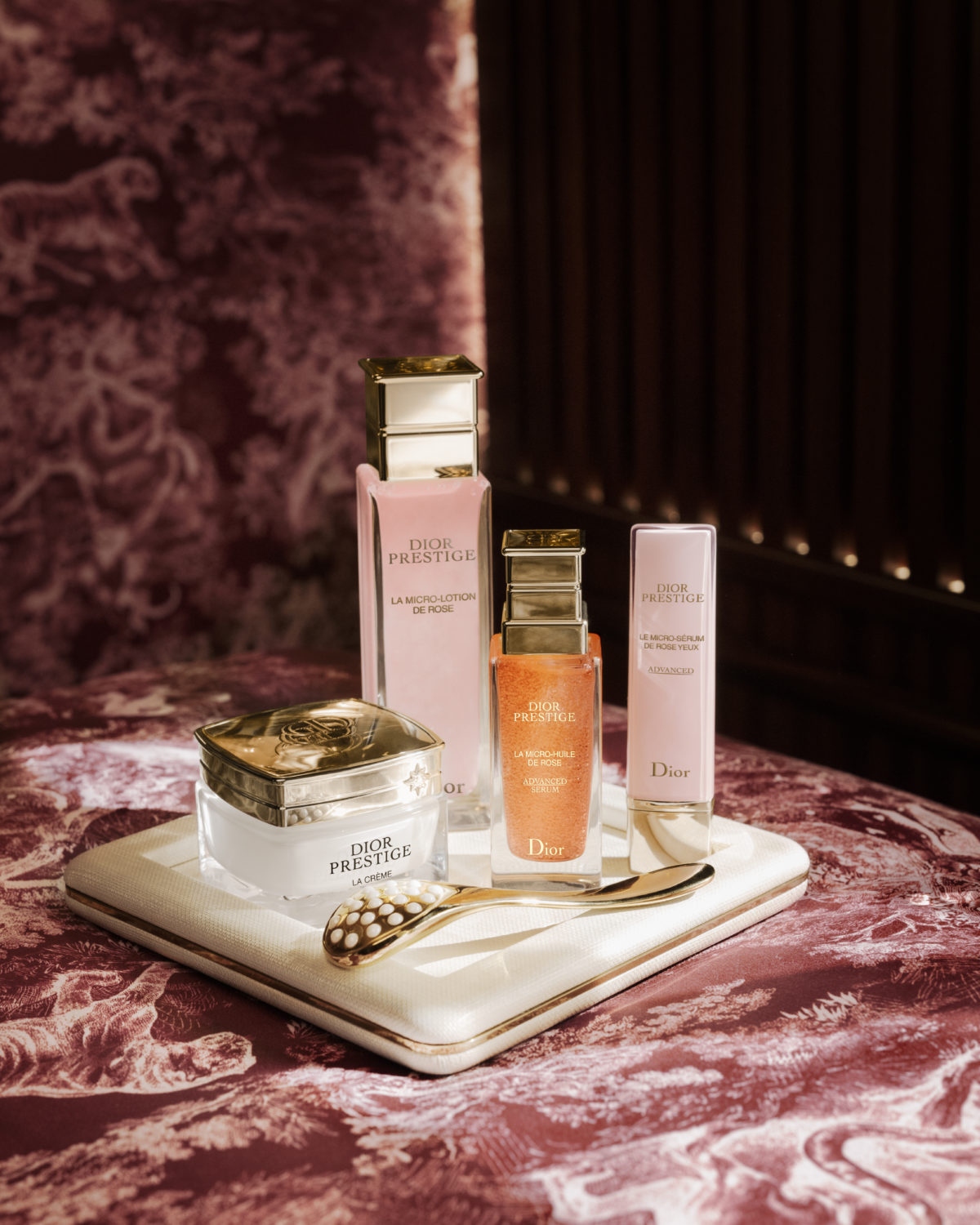 Two options exist for the body. D-Travel , a deep slow massage that elimates toxins releases tensions, relieves pain and helps you unwind before you continue your journey in complete tranquility, meanwhile the D-Elements massage pays tribute to Scotland, where four seasons can follow each other in the space of a single day. The sun shines your back thank to semi-precious hot stones, a breeze blows on the lower body thanks to a series of regular massage strokes, and the rain is featured by a bain Dior mist, warmed by hot oshibori.
The Dior Spa abroad the Royal Scotsman is an incomparable adventure bringing savior-faire and lifestyle together in the ultimate travel and beauty dream.
Running from April 10th to the end of October.
@dior
@diorbeauty