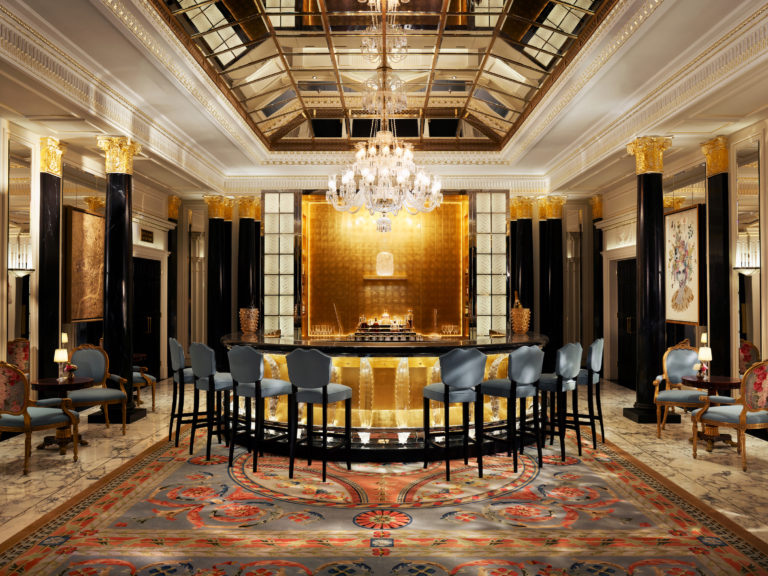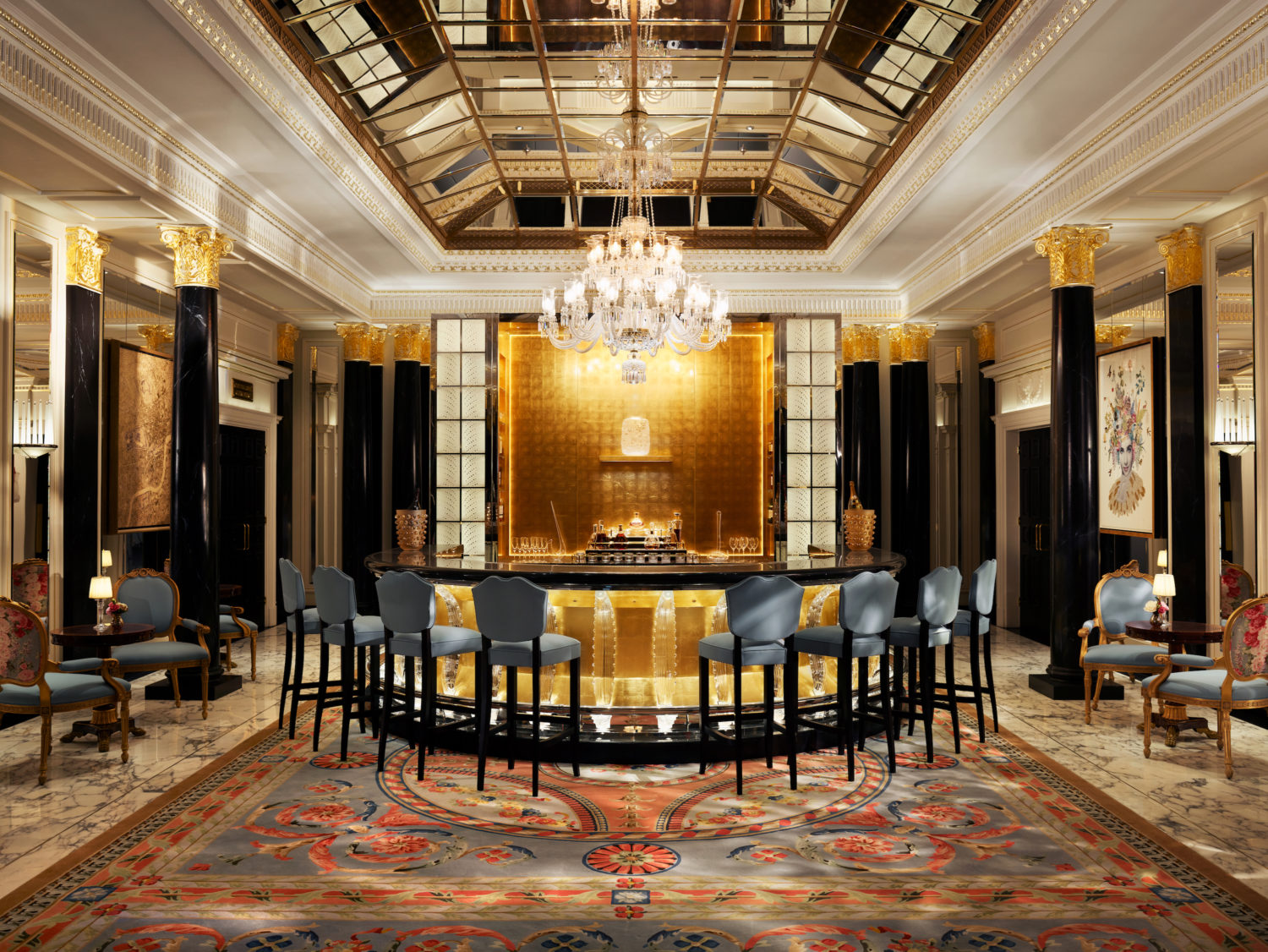 Ahead of the completion of the first phase of its most comprehensive transformation for over 30 years, The Dorchester will unveil its new Artists' Bar. A new destination for Londoners to be at the heart of Mayfair, Artists' Bar will be a glamorous and sparkling area for fun evenings of champagne, seafood and entertainment.
The interior shines at every angle from the bar's own Lalique crystal designs and Liberace's legendary mirrored piano, which has been meticulously restored to take pride of place. Cocktails, served tableside on bespoke trolleys to create a touch of theatre, will reflect the carefully curated collection of artwork that adorns the walls.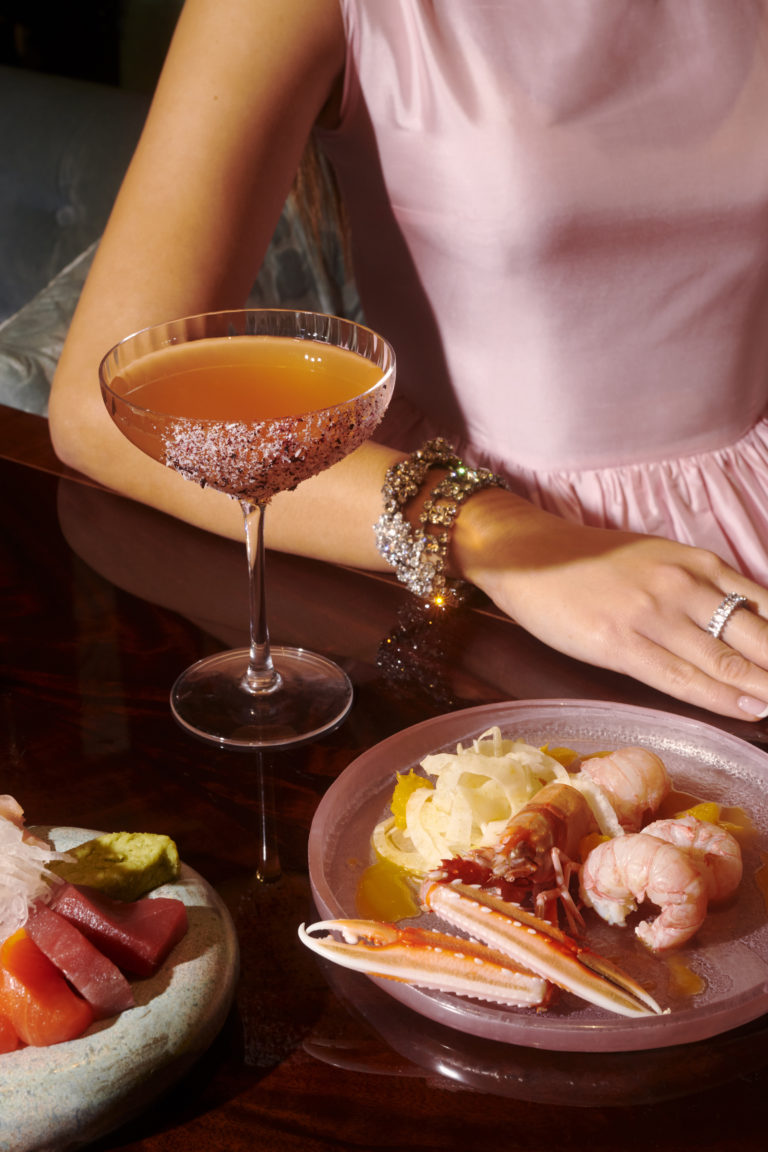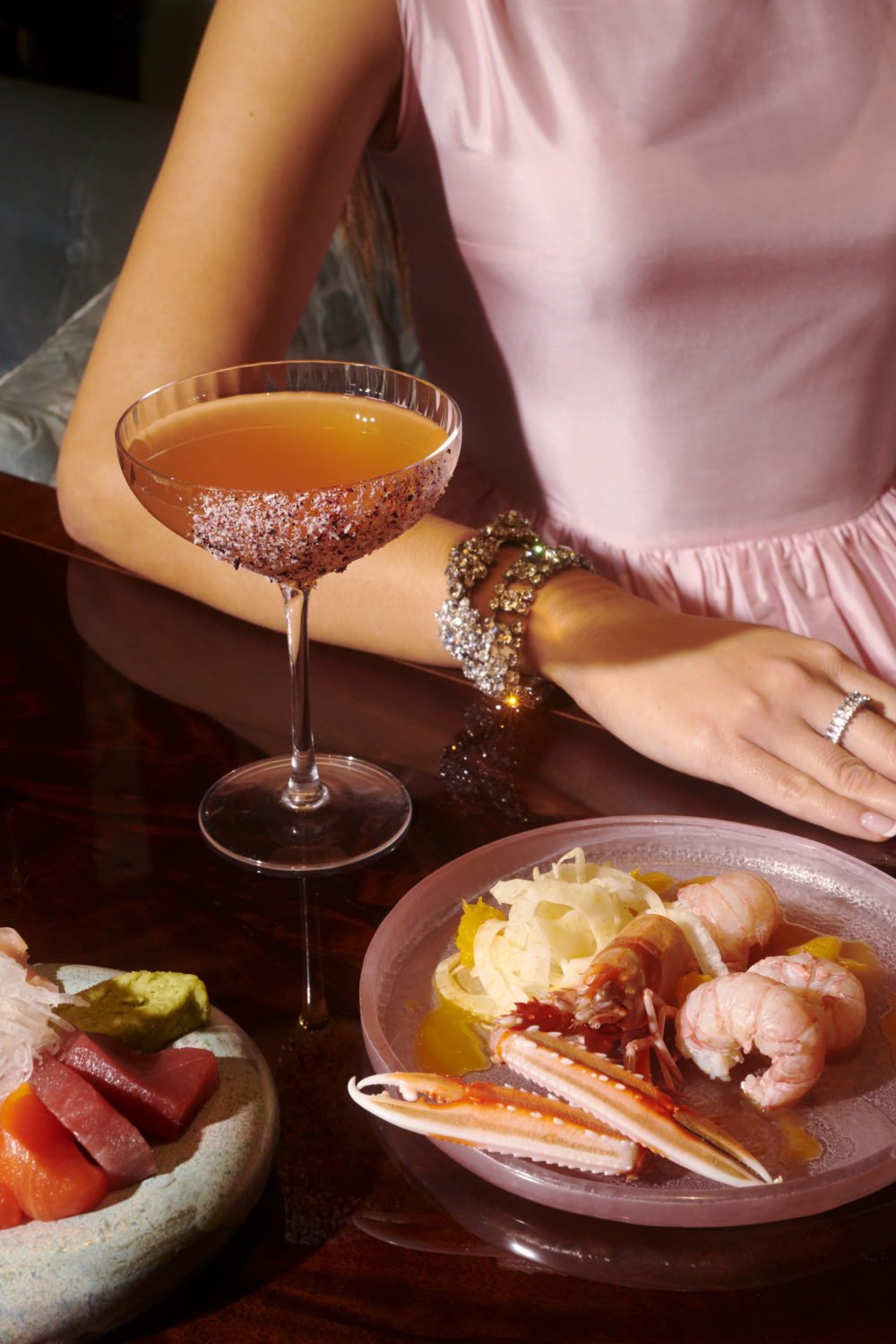 An original collection of artworks by artists working in Britain will be proudly displayed throughout Artists' Bar. The pieces, uniquely individual and crossing a range of media and techniques, are a celebration of London, mixing nature with urban landscapes, whilst portraying The Dorchester's impact on the city and the famous figures associated with the hotel.
Highlights of the collection include Ann Carrington's work inspired by the Queen Elizabeth II postage stamp, creating a large scale silhouette of the late Queen using only mother of pearl buttons, painstakingly individually sewn by hand. At the opposite end of the bar, Ewan Eason has created an aerial view city map of the Hyde Park area of London, rendered entirely in gold leaf, with The Dorchester at its centre.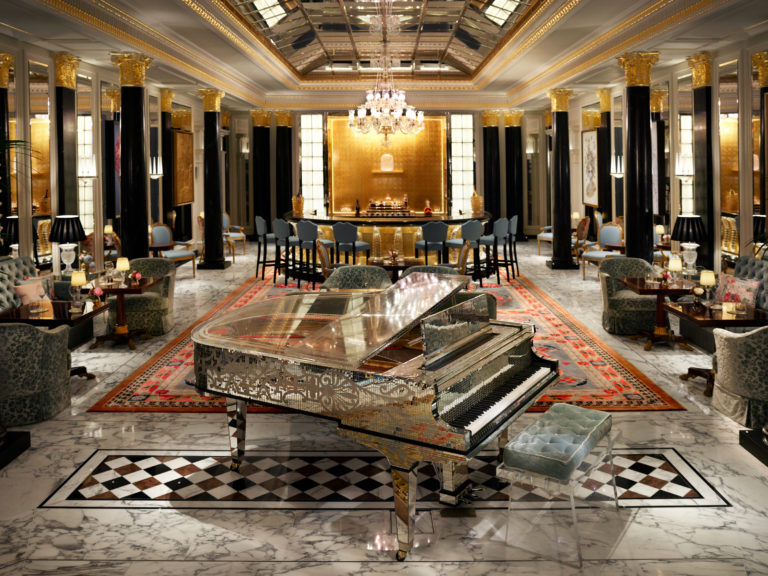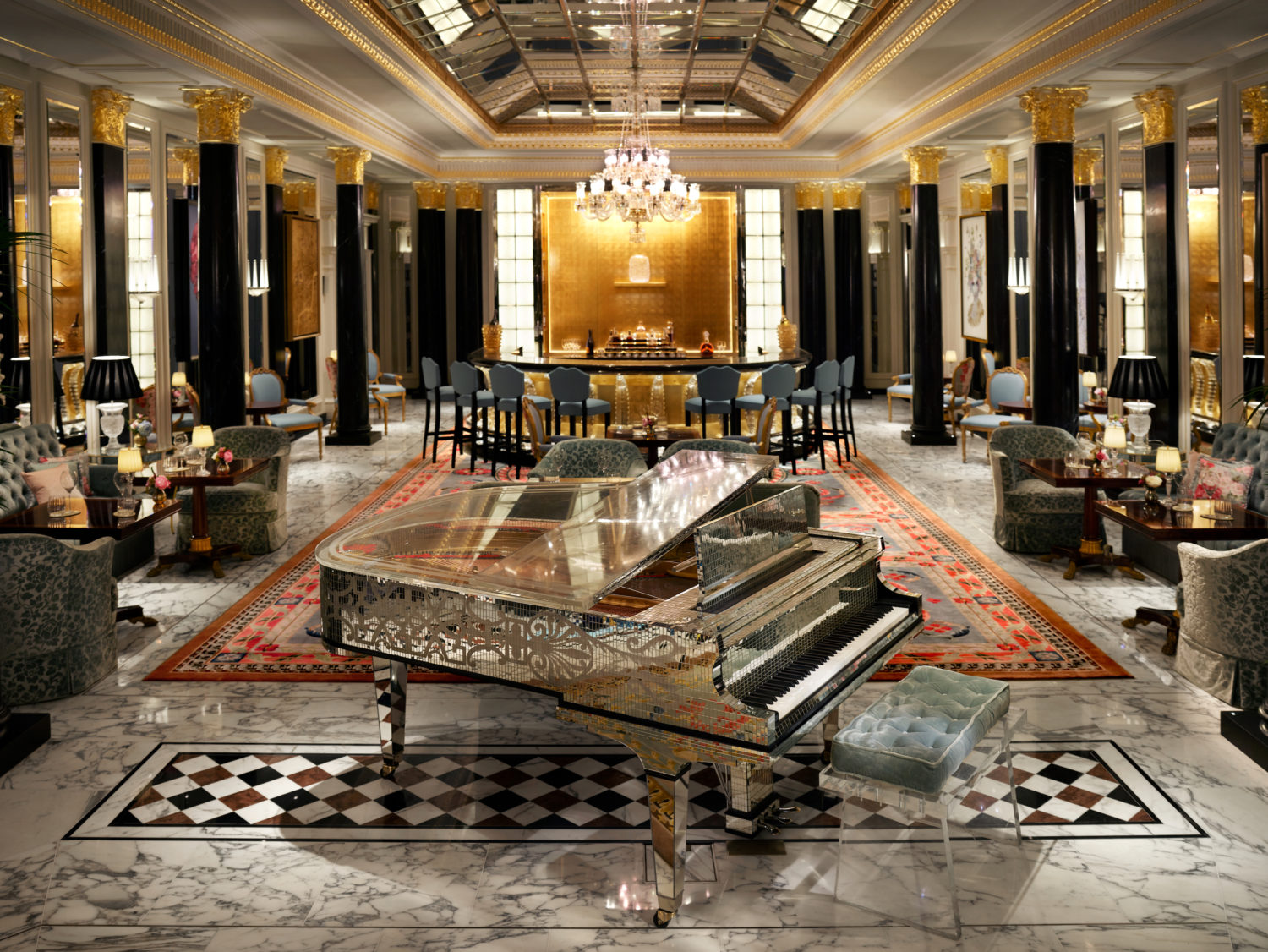 At Artists' Bar, the inspiration for the spectacular artwork and for the signature cocktails is one and the same, with six signature cocktails named after each piece. Ingredients for the cocktails mirror the references and influences that each artist used to create their work.
Located towards the end of The Promenade, the interiors of Artists' Bar have been imagined by revered
designer Pierre-Yves Rochon. From the moment guests arrive they will be captivated by the dramatic mirrored ceiling, flanked by striking pillars along the length of the destination bar.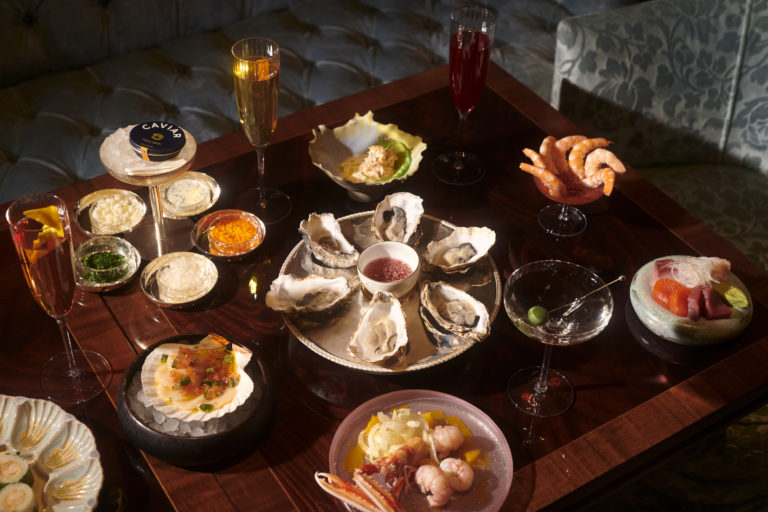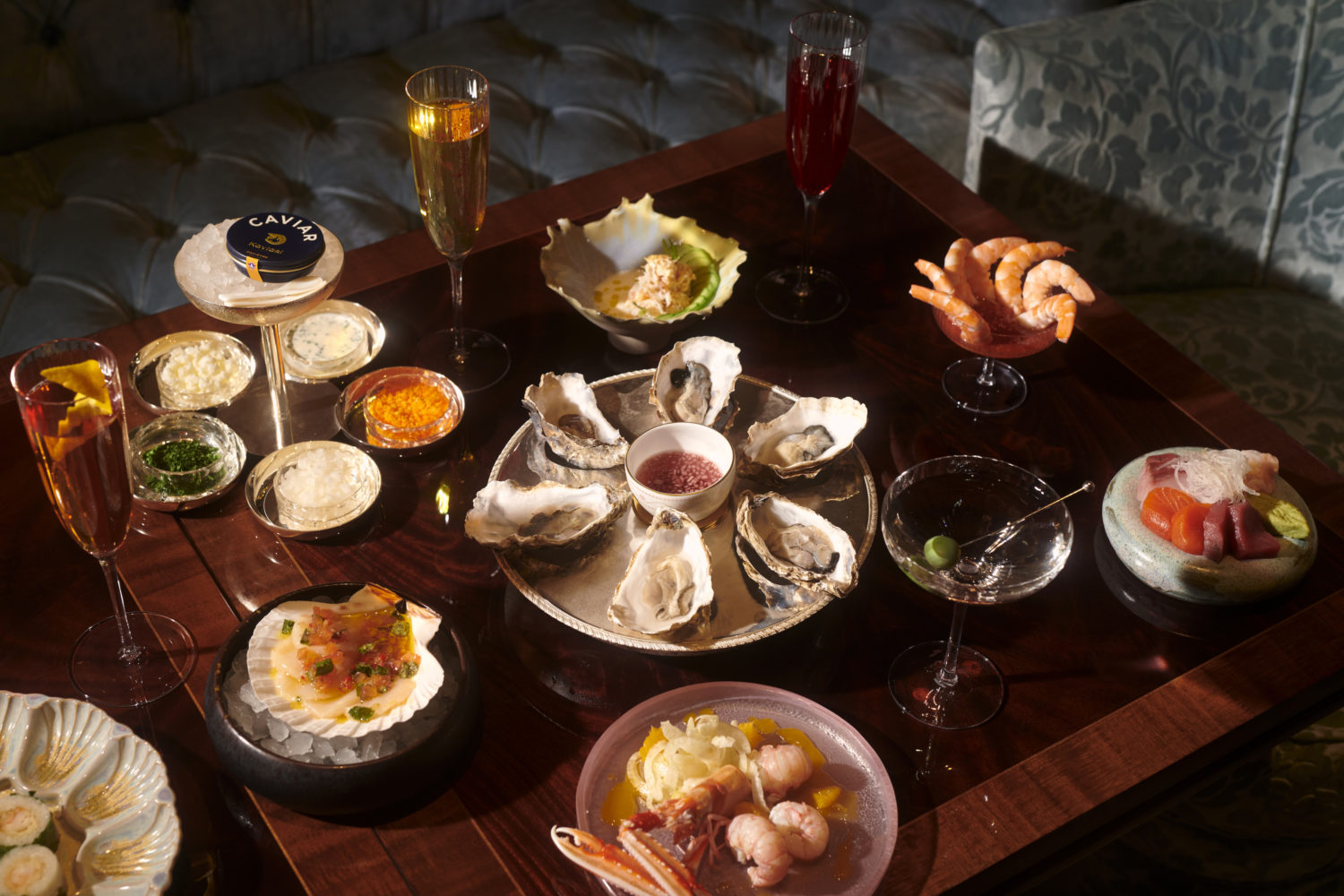 The design encompasses The Dorchester's charming eccentricities, with powder blue seating dotted along the bar, circling a grand crystal chandelier, while signature patterned carpets swirl under foot.
Culinary director, Martyn Nail has curated an elegant menu focusing on British-caught seafood to complement the cocktails and champagnes served at Artists' Bar, with options including: a Caviar selection, Irish rock and native oysters; potted shrimp, lobster cocktail and sea bass ceviche; as well as a selection of sashimi and sushi.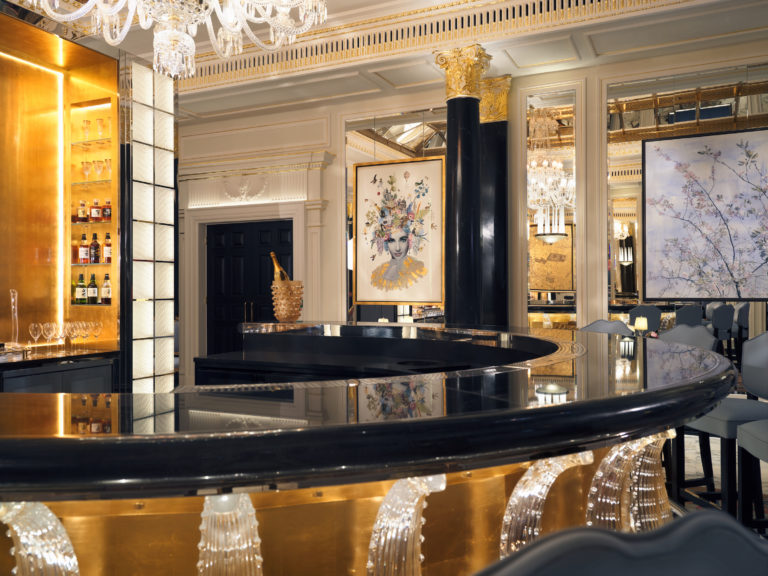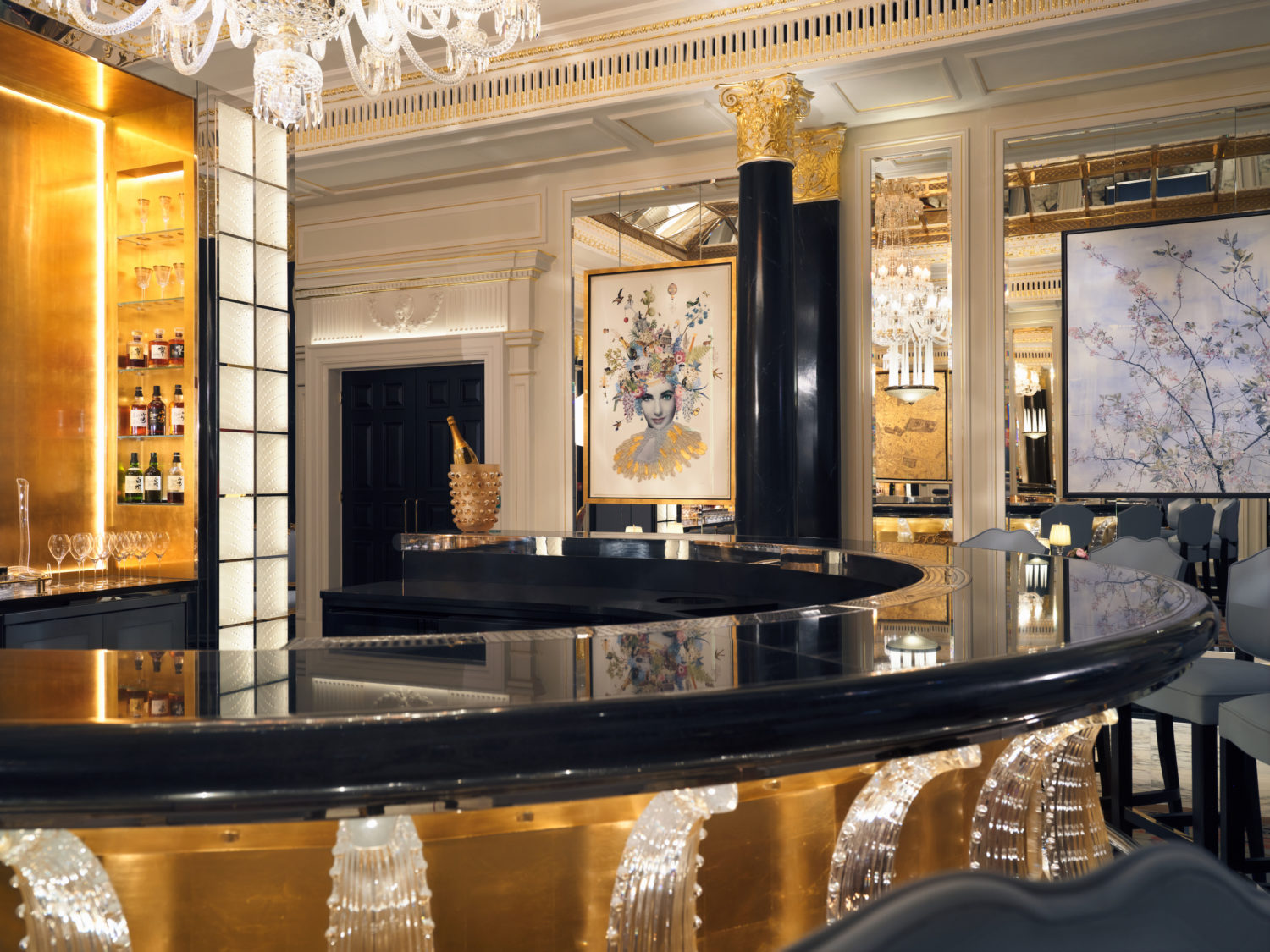 Perfectly situated in the heart of London since 1931, The Dorchester stands tall in Mayfair with Hyde Park on its doorstep. The hotel will reveal its new interiors on the ground floor first, with the re-design of rooms and suites to be unveiled in March 2023.
The Dorchester remains open for guests throughout the comprehensive renovation.
53 Park Ln, London W1K 1QA