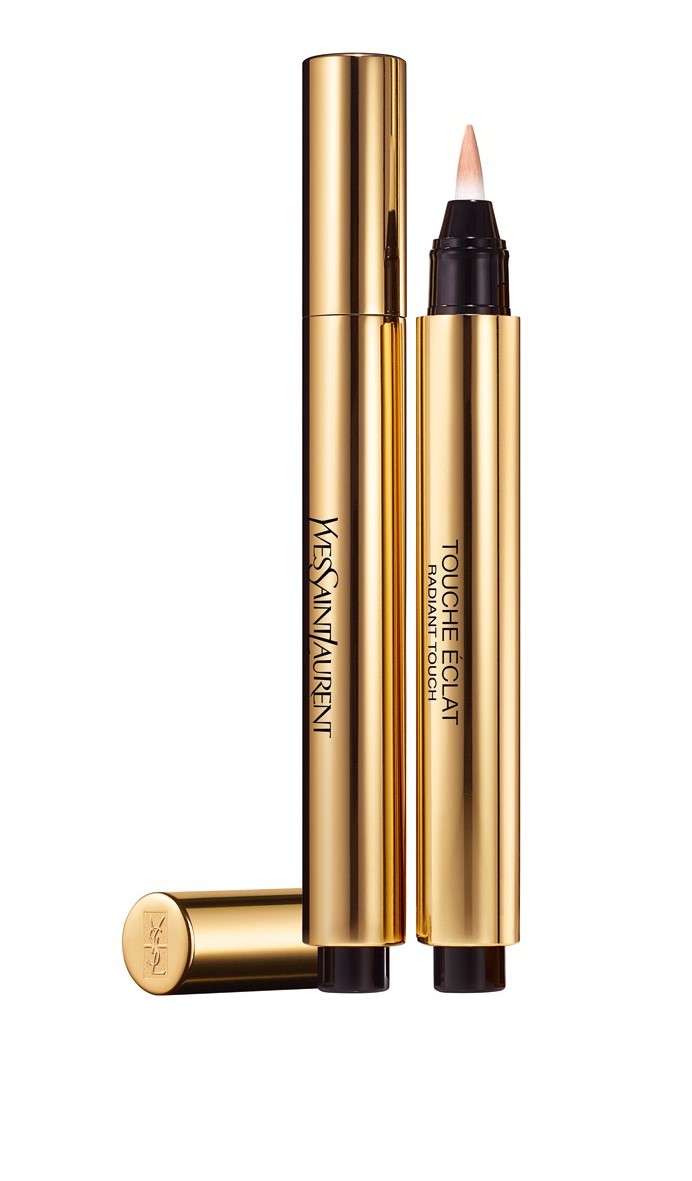 YSL Beauty Touche Éclat
One wand of YSL's Touche Éclat is sold every 10 seconds across the world. It has been dominating the beauty industry for years and as become an essential for beauty industry insiders and celebrities alike. Victoria Beckham even famously claimed that she refuses to leave the house without it in her beauty armoury.
From the moment you unwrap the packaging and the gold glistening pen shines in your hand, you instantly sense that this is something special. With a gentle dab under my eyes, a sheet of creamy concealer coats my skin like silk. I apply it softly under each eye and it conceals my dark shadows like a layer of velvet. My complexion is instantly radiant and gives a deeper definition to my dark lashes and eyes.
After applying my foundation I do a little touch up and contour using the pen and it works wonders. Blending it all together it definitely gives my face a pretty and much-needed glow. I instantly fell in love with YSL's Touche Éclat, it is an absolute essential for any beauty collection, so much so that I can't imagine life without it.
Touche Éclat is £25.50 and available in 11 shades, it can be purchased online here.

YSL False Lash Effect Mascara
Finding the perfect mascara can be an arduous process. On average most women try between 3-5 different brands a year. We are all looking for different things from our mascara, fullness, length or value for money. It is a rare occurrence to find a product that ticks all of those boxes, introducing YSL's luxurious Falsh Lash Effect Mascara.
With just one stroke my lashes came alive, the transformation was absolutely incredible. As I coated my lashes they thickened and elongated effortlessly without a single clump in sight.
If you love a more natural look and are looking to lift and extend your lashes with added volume this is the only mascara for you.
YSL's False Lash Effect Mascara is £25 and available in 8 colours. It can be purchased online here.
Follow YSL Beauty on social media:
Twitter: @YSLBeauty
Instagram: @YSLbeauty