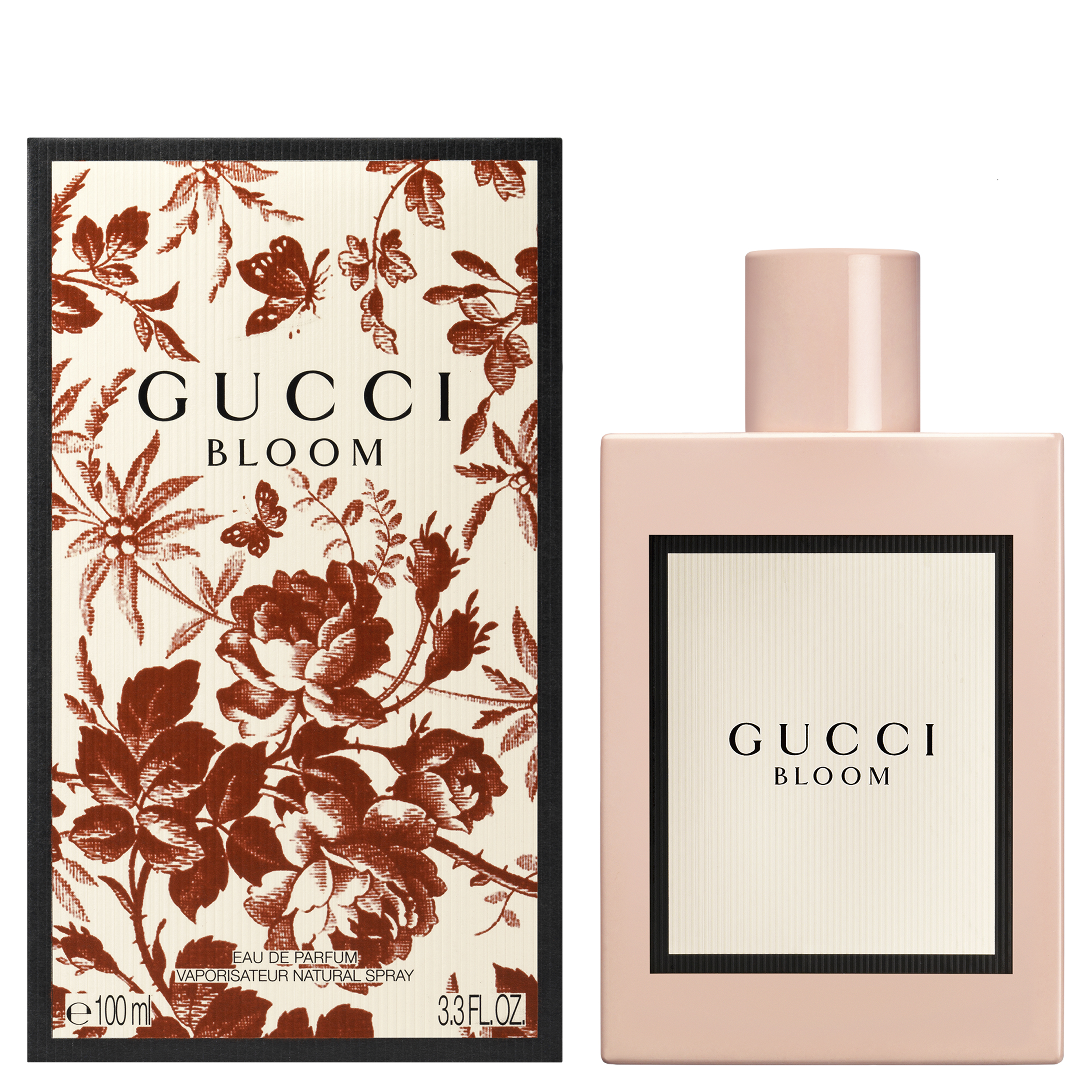 'A woman's perfume tells more about her than her handwriting.'
–  Christian Dior
Bloom is the newest creation by Gucci's genius Creative Director Alessandro Michele and it is extraordinary from the moment you set eyes on the box. The marriage between traditional Gucci florals and the delicate blush pink lacquered bottle is reminiscent of the finest porcelain.
Speaking of Gucci Bloom, Michele said: "I wanted a rich white floral fragrance, a courageous scent that transports you to a vast garden filled with many flowers and plants, a bouquet of abundance. The garden is as beautiful as women are; colourful, wild, diverse, where there is everything."
After just one spray of Gucci Bloom, you are transported to a whimsical field of wild luxurious flowers. The scent is a charming medley of Tuberose and Jasmine, combined with Rangoon Creeper – a rare flower found in South India that is only now being used for the first time in perfumery.
This is not just another floral fragrance, there is something magical about Gucci Bloom. It's initial impact is as overwhelming and dizzying as your first love and it lingers, strong and sexy on bare skin so it imprints on you all day and well into the night.
After wearing it for just two days, I was in awe of the compliments I received and how many I convinced to invest in Gucci Bloom with ease. I guarantee that you will fall so head-over-heels for Gucci Bloom that it will replace your signature fragrance without a moments hesitation.
Gucci Bloom eau de parfum is available in 30ml £52.00, 50ml £72.00 and 100ml £99.00. It is on sale exclusively in harrods from 1st August 2017 and nationwide from 1st September 2017. You can also purchase it online here.