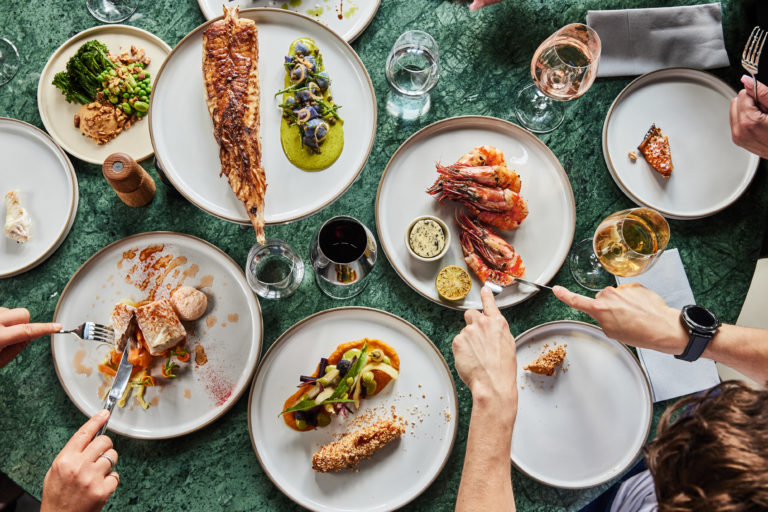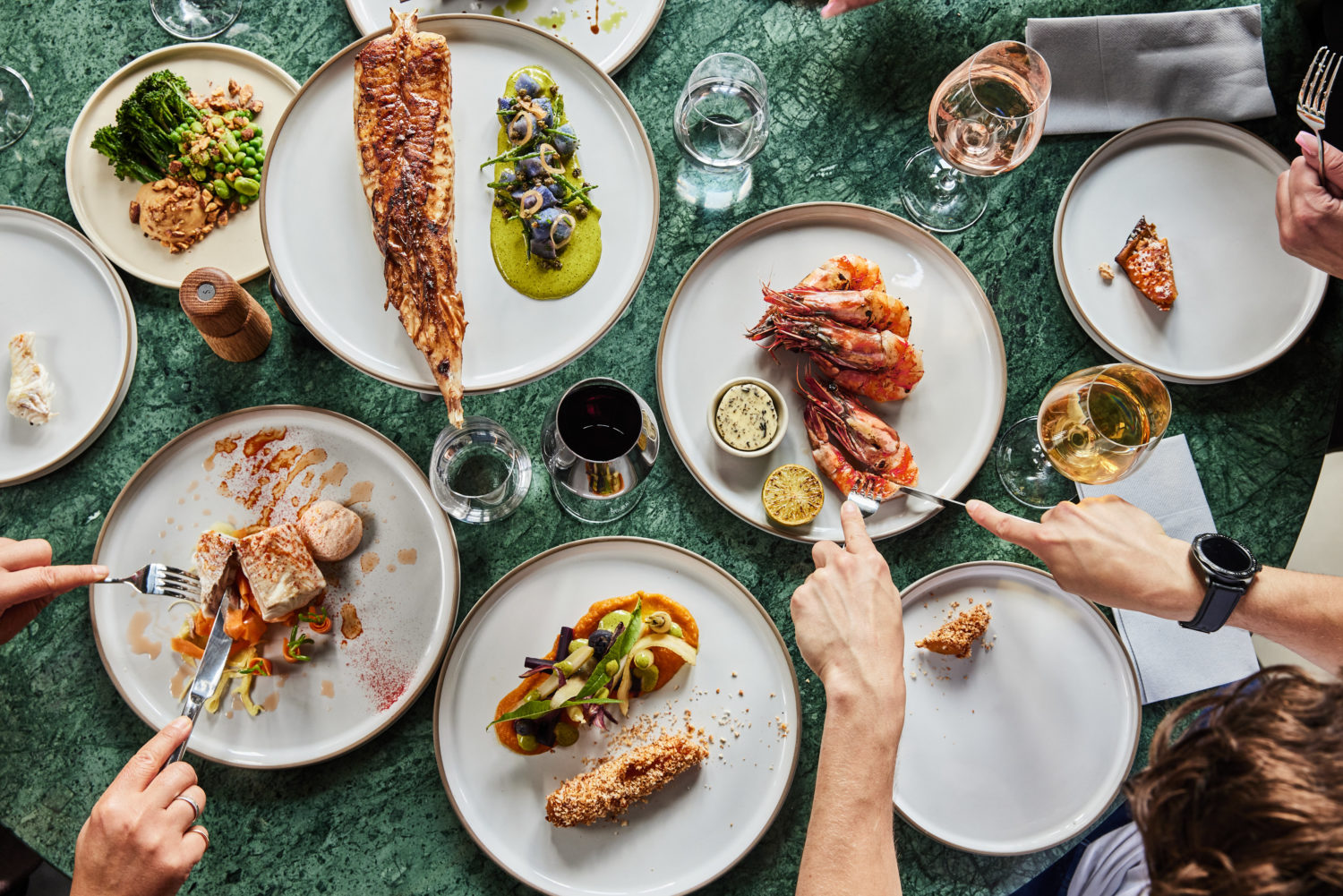 Hexagon is somewhat of a London landmark. Since 1997 it has occupied a vast showroom in East Finchley and its owner Paul Michaels has been a fixture in the automotive scene since he rented his first garage in Hampstead in 1963.
His stellar career has seen him own a Formula One team in the 1970s and representing Porsche, Lotus and Alfa Romeo. He now owns various collectible gems, including a 1961 Mercedes 300SL which is worth £1.1 million to a Ferrari Daytona.
Michaels has now incorporated his beloved cars and the culinary world. The Engine Rooms restaurant is located within Hexagon and includes a beautiful bar where you can enjoy an aperitif amidst the automobiles.
The Engine Rooms offers indoor and al fresco dining on an expansive terrace which boasts a retractable roof and heaters so it is perfect for year round dining.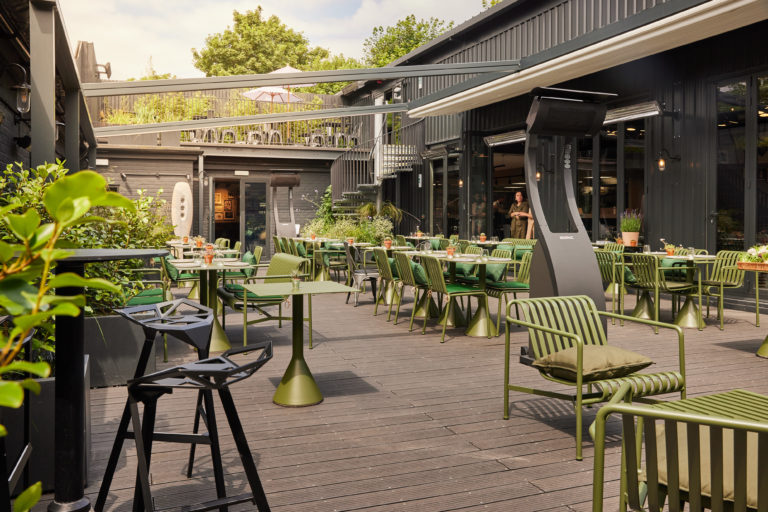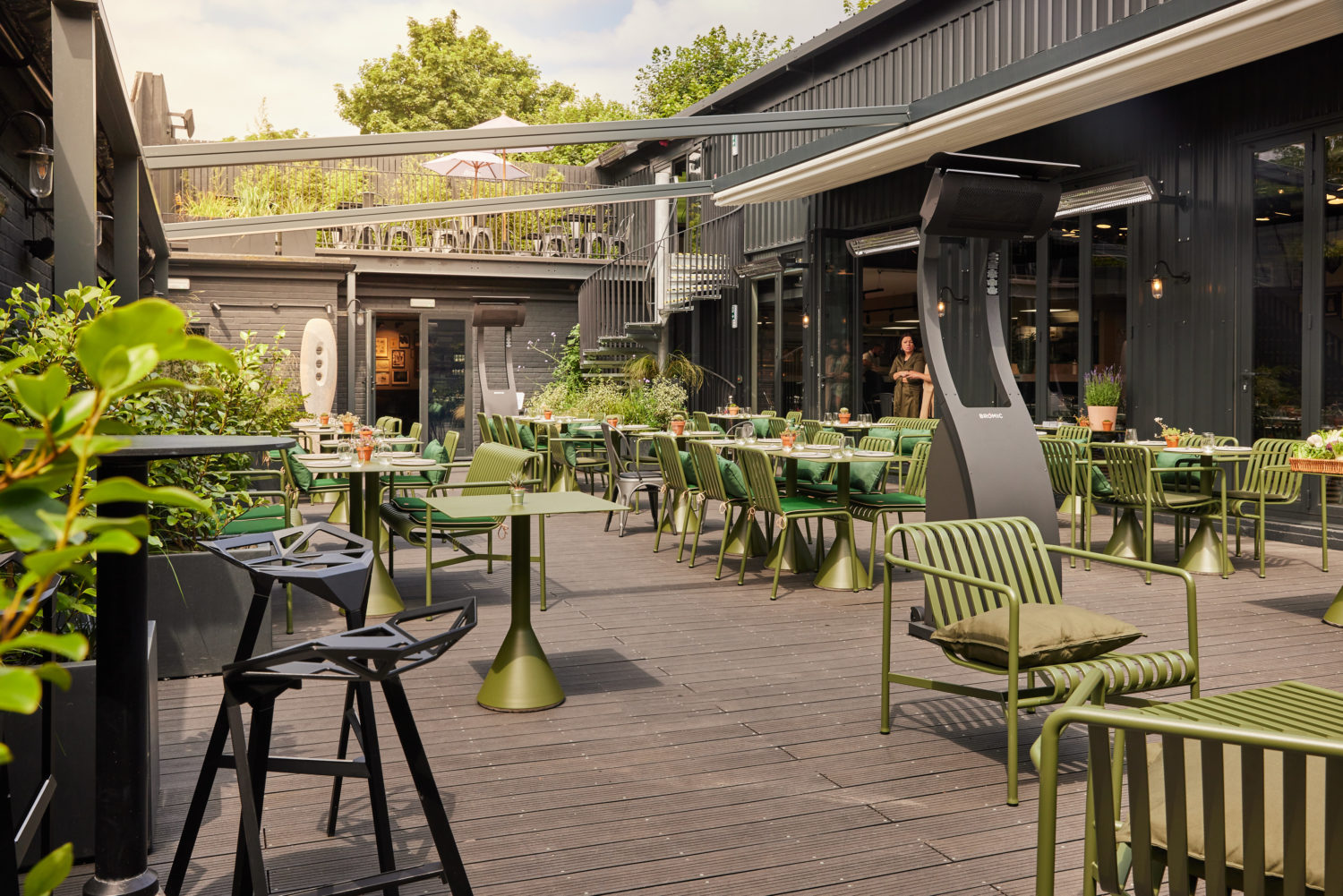 Start with hunks of Tuscan bread, garlic and rosemary focaccia dipped in extra virgin olive oil and Gordal olives from Andalucía. Follow with a perfect burrata with grilled plums and pomegranate dressing or the Devon handpicked crab with a rainbow radish salad.
For the main event, the Caldecott free-range chicken breast with tzatziki and lemon is sublime as is the seared Merrifield duck breast with Comice pear and a soy and honey glaze. For sides, the skinny fries with a generous heap of truffle and Berkswell cheese.
For dessert there is a divine hazelnut praline parfait with roast peach and white chocolate and a decadent Guanaja chocolate mousse with salted peanut butter and sliced caramelised banana.
Aside from the glorious cars and equally glorious food is the exquisite service which is the jewel in The Engine Rooms crown. We dined on a week night and although every table was occupied the staff were abundant and dedicated.
They were generous with their advice with the impressive menu and extremely considerate when it came to allergies, kindly triple checking that our every whim was catered for.
To put it simply, The Engine Rooms is a triumph and is run beautifully like a well-oiled machine.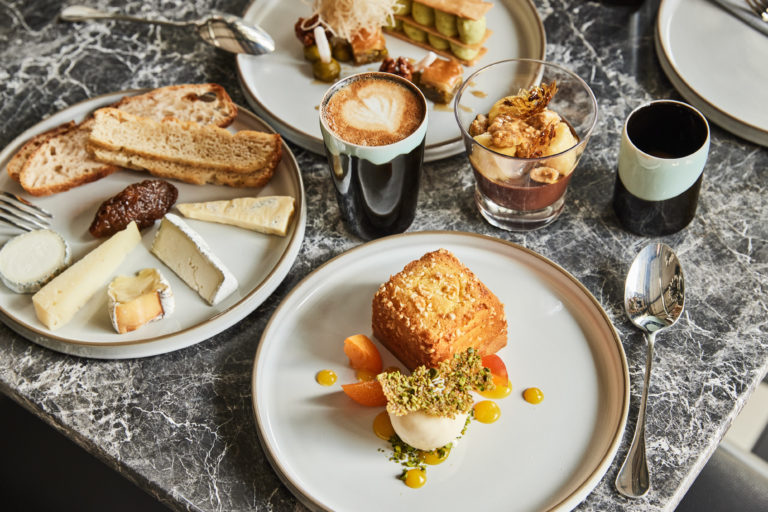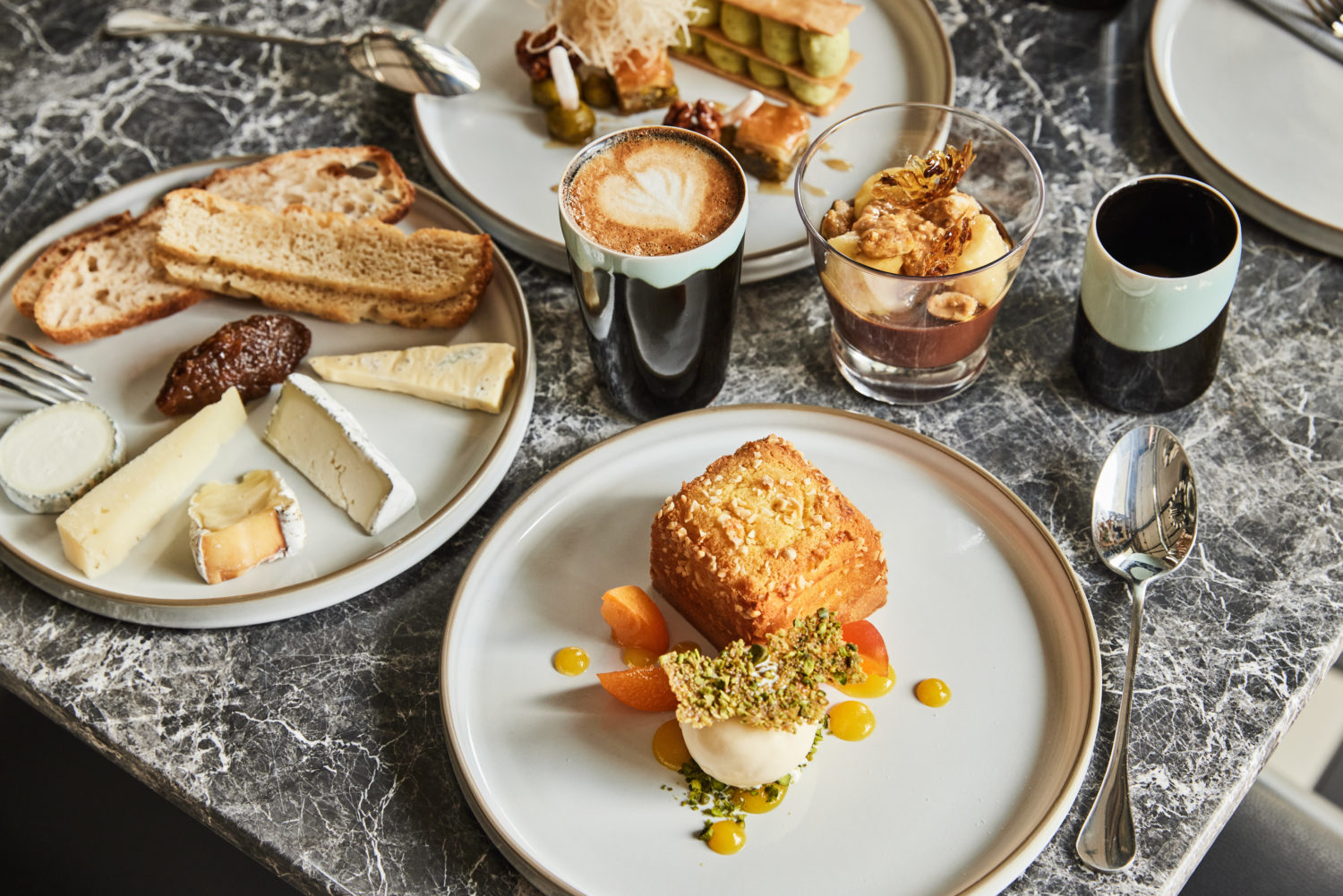 The Engine Rooms
82-92 Great N Rd, London N2 0NL