As the holiday season approaches, Dior has created The Fabulous World of Dior, a spectacular presentation illuminating the hallowed halls of the legendary Harrods department store. An exceptional event combining the charm of the English spirit with French luxury and art de vivre refinement.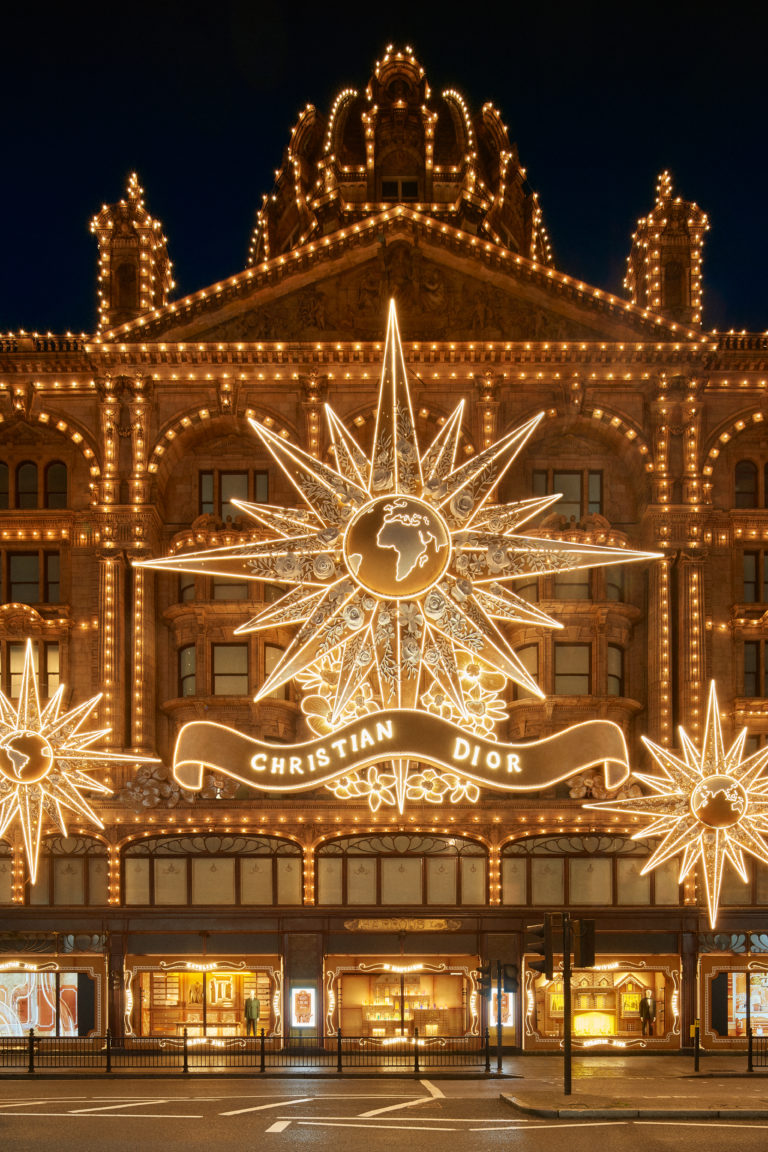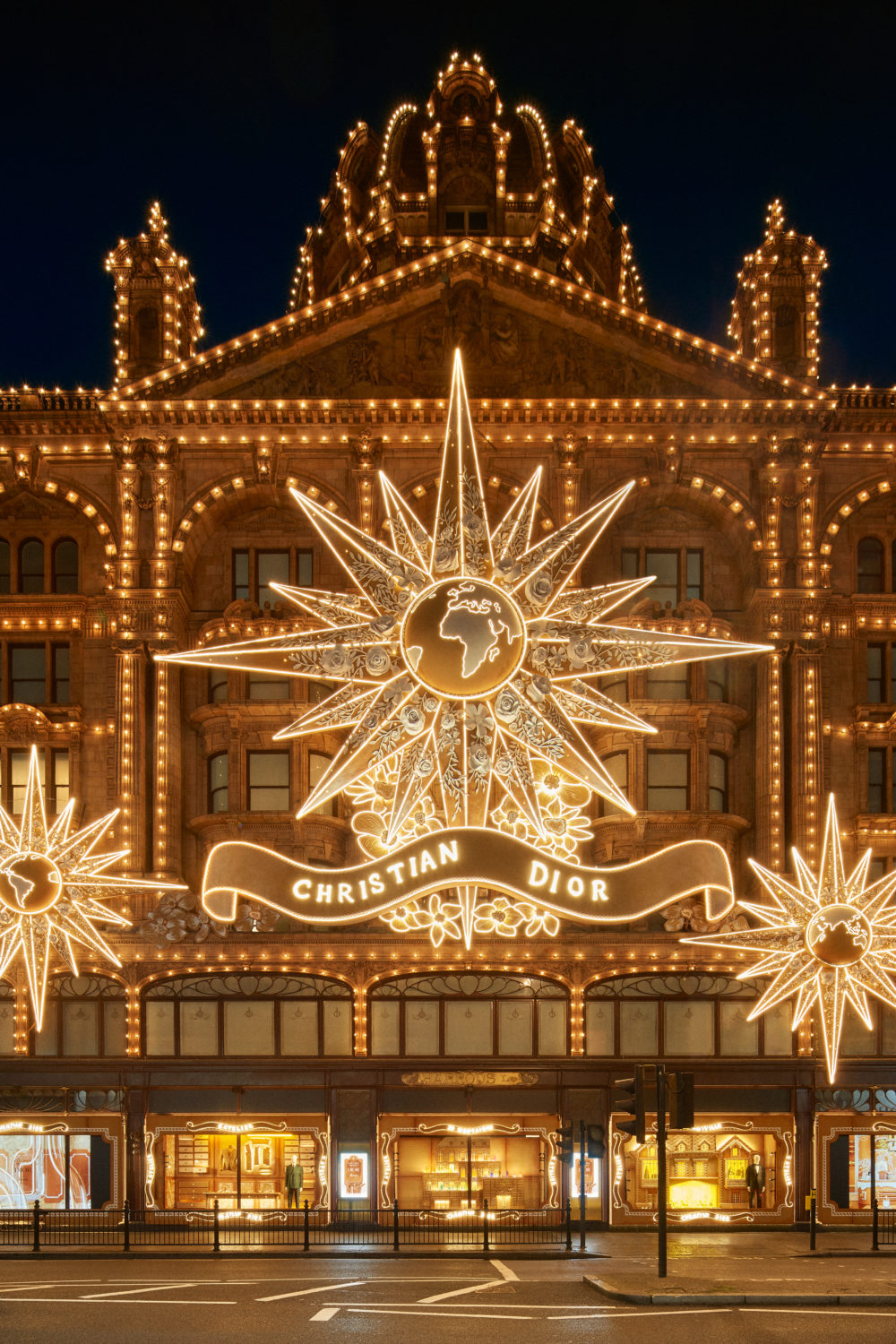 A fervent admirer of England, from 1953 Christian Dior developed a powerful and unbreakable bond with Harrods, London's epicenter of British elegance. This story, beginning with Harrods' earliest singular branded boutique, has continued to grow through exclusive collaborations and is now enriched by a new chapter, unique in its scope and creative daring, inspired by the magic of Christmas.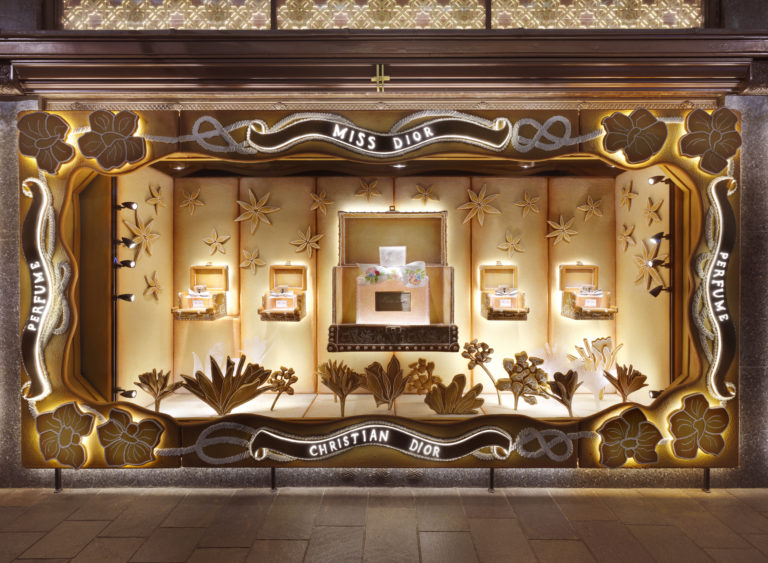 From November 10 to January 3, 2023, the façade of the Brompton Road edifice will be adorned with a monumental installation aglow with a play of light radiantly showcasing Dior's fundamental references as reinterpreted by artist Pietro Ruffo for the Dior cruise 2023 collection. The compass rose, lucky stars and scintillating flowers will guide visitors along the historic window displays – a captivating attraction that draws people from all over the world, transformed and brought to life by a fantastic gingerbread tableau. A journey that stretches the limits of the imagination, exploring the House's different worlds and symbols, from fashion to beauty.

In the heart of this prestigious venue, a thousand fascinating surprises and animated decors, enhanced by gourmet treats, await customers. Two dreamlike pop-ups – an ode to Monsieur Dior's attachment to the celebration of Christmas and the art of cherishing loved ones – along with a Café specially conceived for the occasion, and even a truly immersive exhibition that plays with proportions to enchant the senses, promise unforgettable moments of joy and sharing.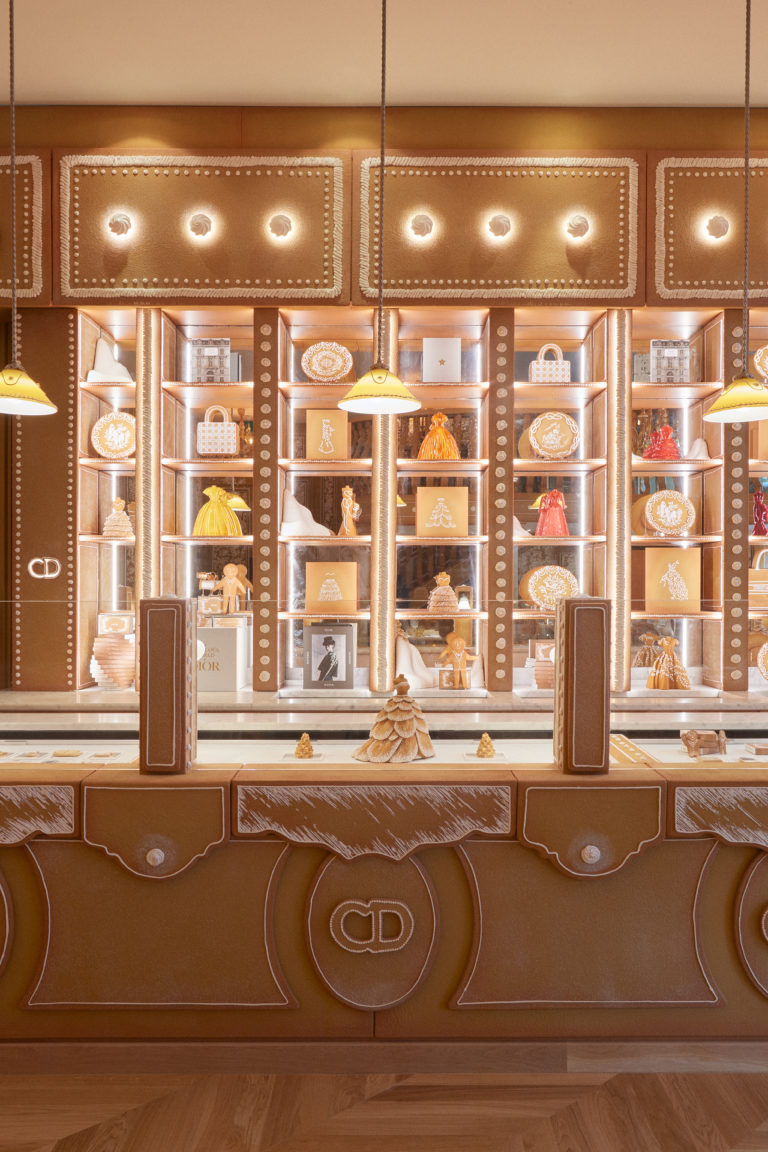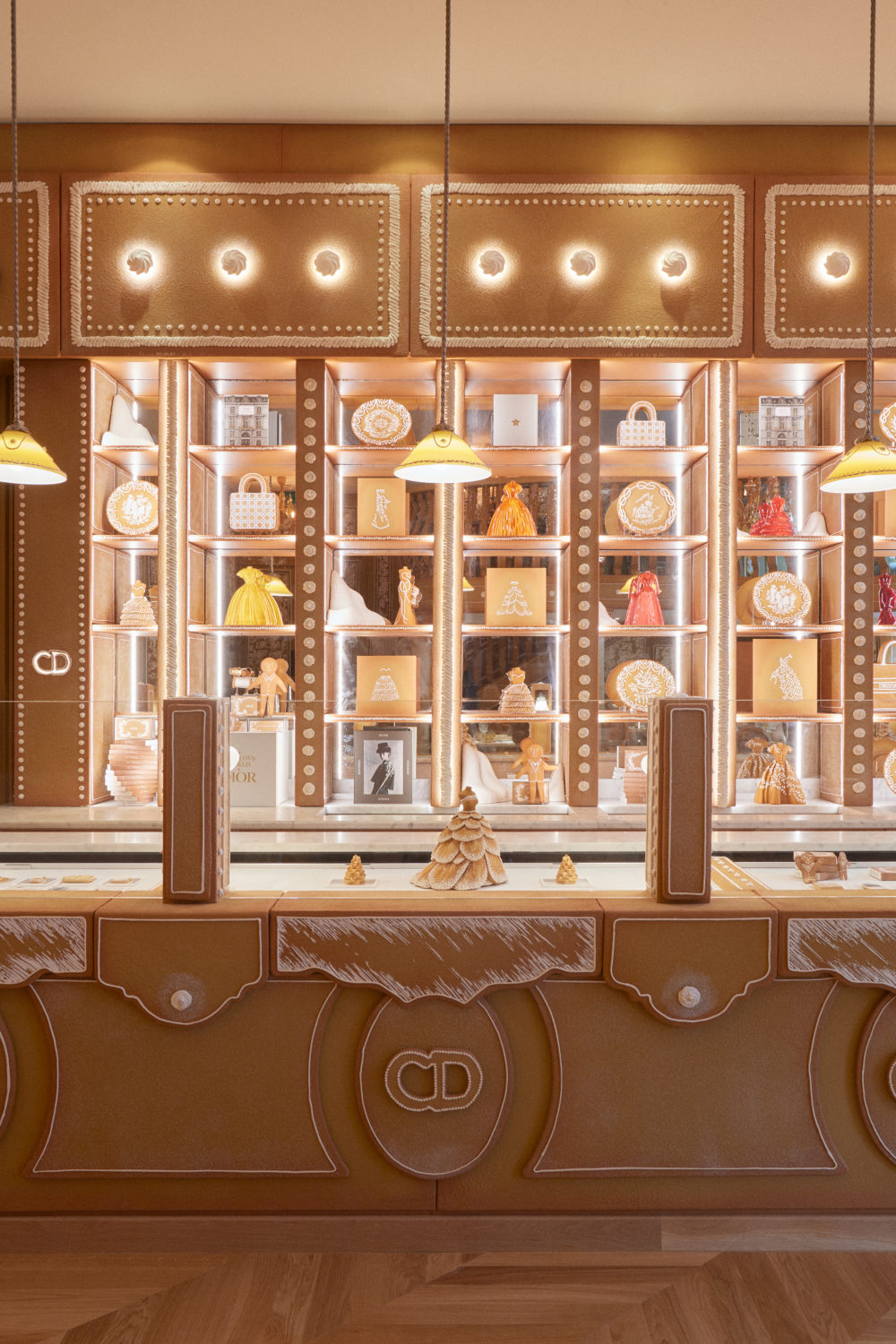 A magical invitation that combines the boldness and heritage of the two Houses, united more than ever by a quest for excellence and the desire to keep the Dior dream alive.
For this breathtaking event, Harrods is decked out in a dazzling installation deployed along its historic façade on Brompton Road. A reinterpretation of sketches created during a compelling dialogue between Maria Grazia Chiuri and Roman artist Pietro Ruffo for the Dior cruise 2023 collection, this monumental work highlights the compass rose – a precious symbol dear to the founding couturier – magnified with poetic motifs, expressions of classic Dior references. In a celestial choreography, the lucky star flourishes endlessly, sublimely scintillating to infinity on the facade's ornate Edwardian architecture.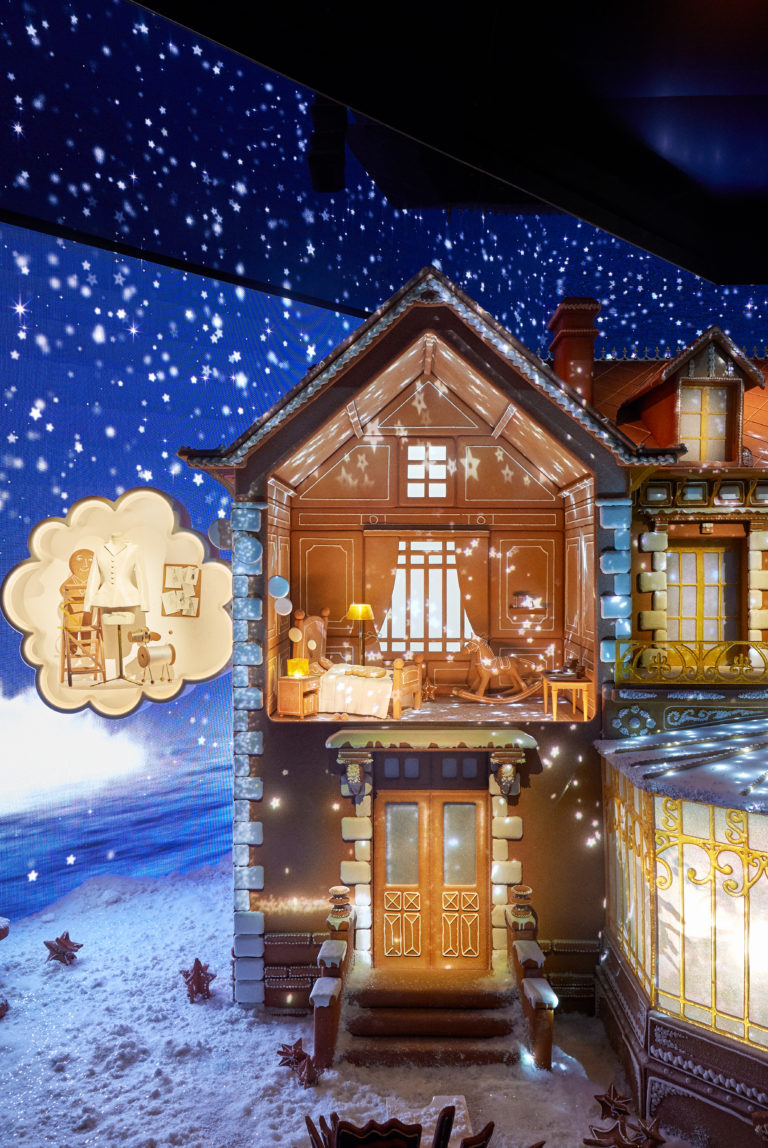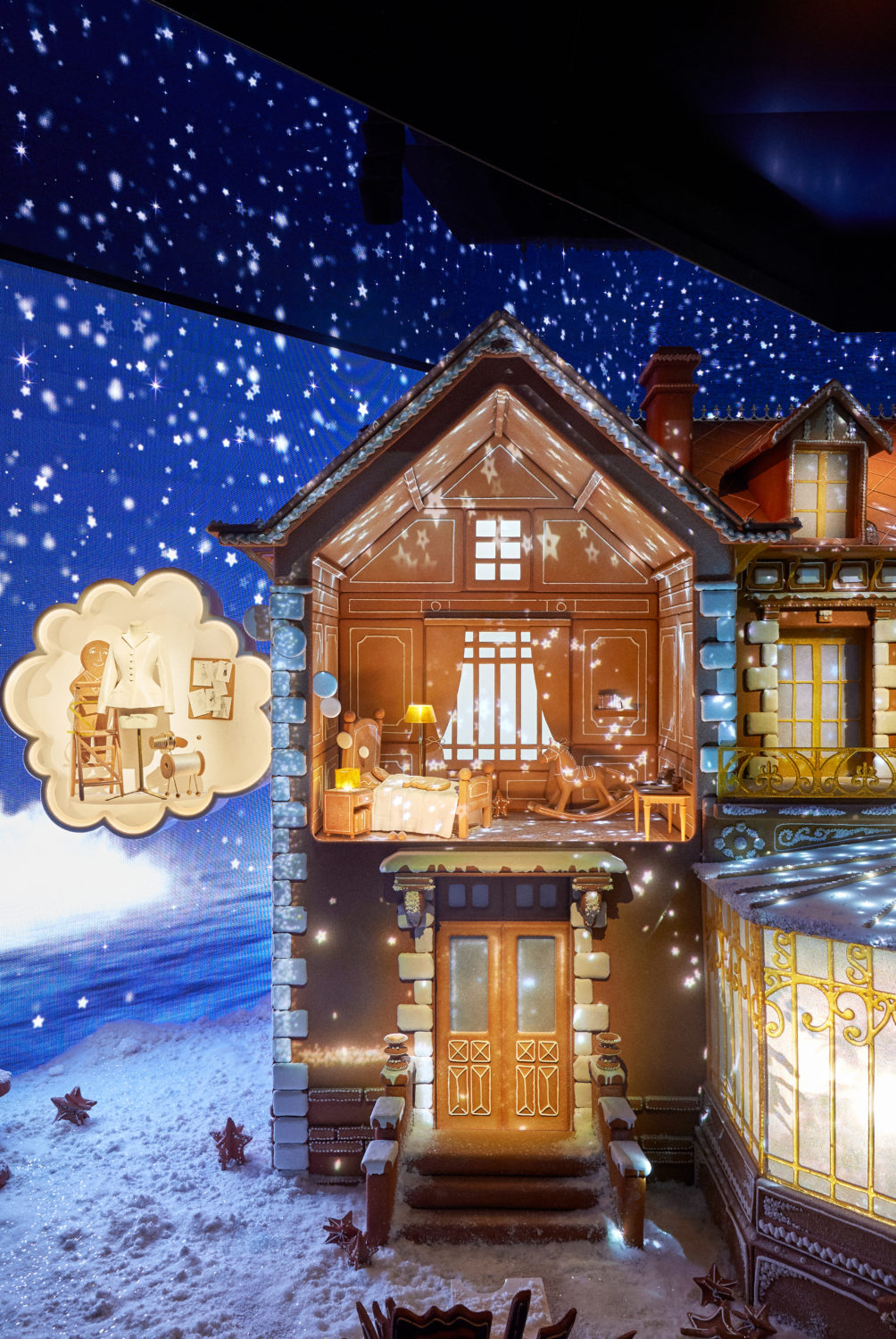 Inside the landmark department store, two novel pop-up boutiques draw their fantastic decor from the most beautiful Christmas fairytales.

The first, designed as an authentic gingerbread house representing Monsieur Dior's Atelier, summons visitors to enter the secret wings of 30 Montaigne, to discover the House and the virtuosity of its creations behind the scenes. Transported by a conveyor belt, the Lady Dior reveals its architectural lines in a mesmerizing ballet, illustrating the effervescence of Santa's workshop just a few days before December 25. Within the display, the Dior Book Tote expresses its singularity through exquisite embroidery and design traits, in a mischievous and delectable interplay of optical illusions. Leather goods accessories and irresistible micro-bags enrich this exceptional selection, cultivating a sense of absolute wonder. A delicate suggestion and ultimate surprise, the second pop-up, an ephemeral gift shop, invites each and all to find the perfect present – from ready-to-wear to shoes – to delight their loved ones. A tribute to those suspended instants of wintertime, knit sweaters are adorned with poetic patterns, as are the homeware items in the Dior Chez Moi capsule, suggesting a new art of living with a softer touch. Evoking the first ever collection of Maria Grazia Chiuri for Dior, a series of t-shirts feature prints that assert the Creative Director's socially aware vision.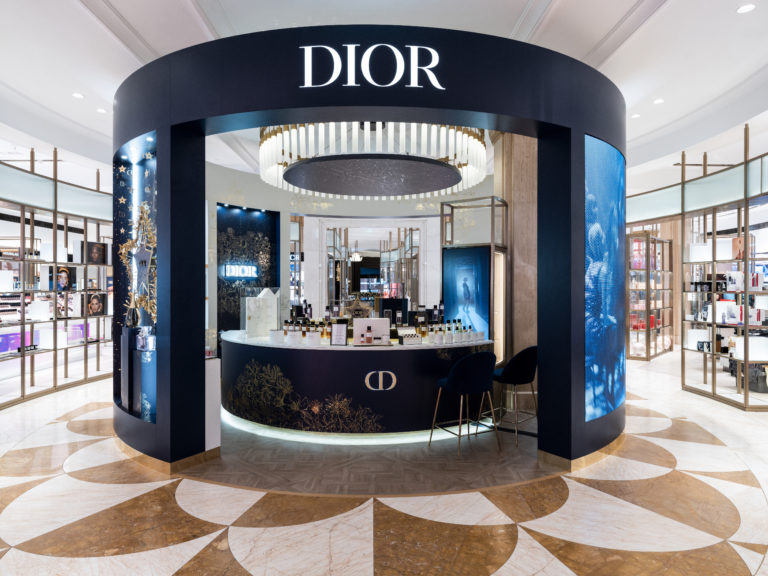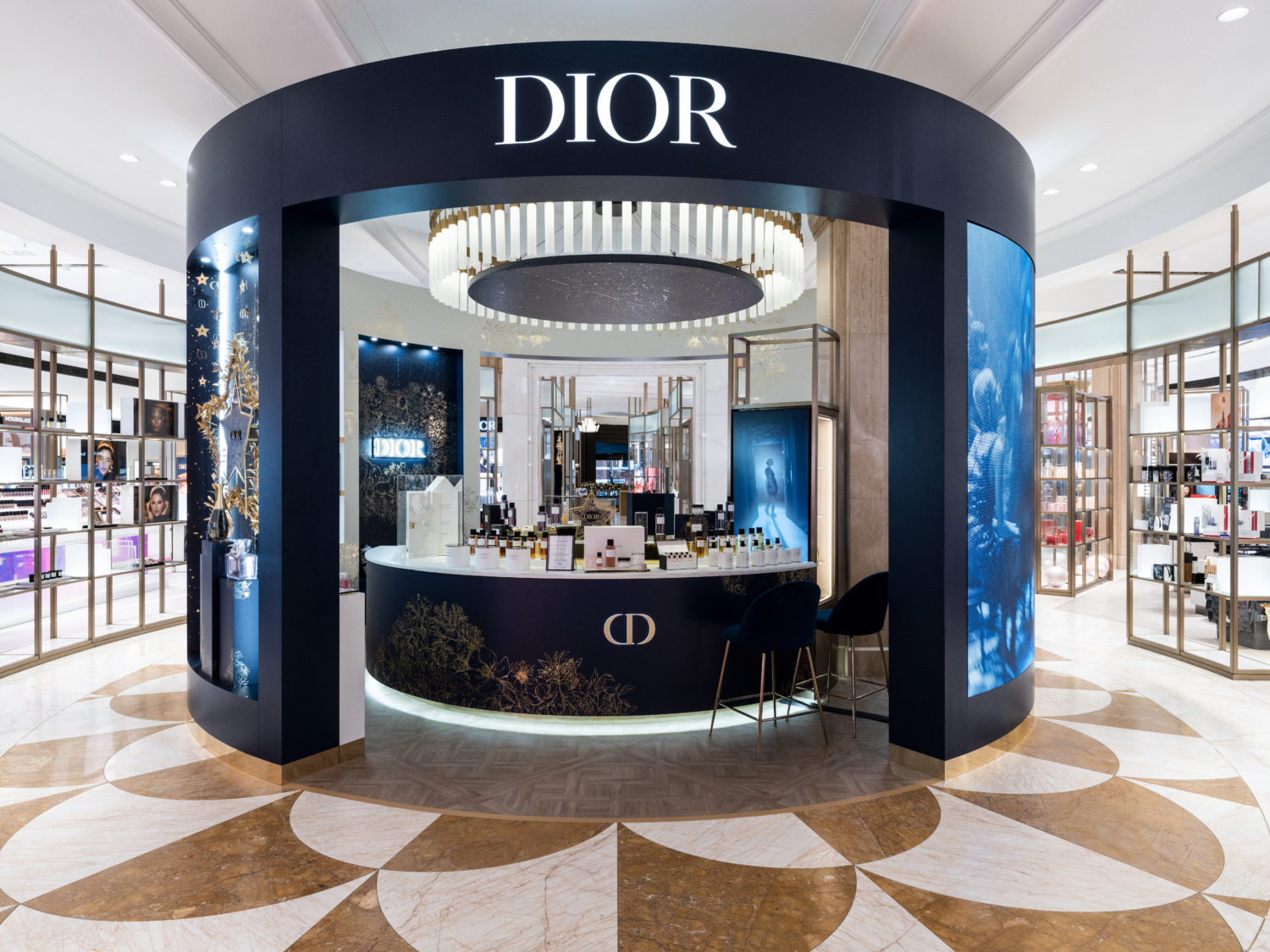 The dream workshop dedicated to La Collection Privée, traces the history of Dior through the prism of its signature compositions. Gris Dior, Ambre Nuit, Oud Ispahan and Bois d'Argent are divulged through unique sensory territories portraying flowers and refined ingredients that they enhance. Taking from couture its elegance as well as its excellent craftsmanship, this entrancing line is revealed in a dreamlike tableau, adorned with the fairy-tale sketches elaborated by Pietro Ruffo for the end-of-year celebrations.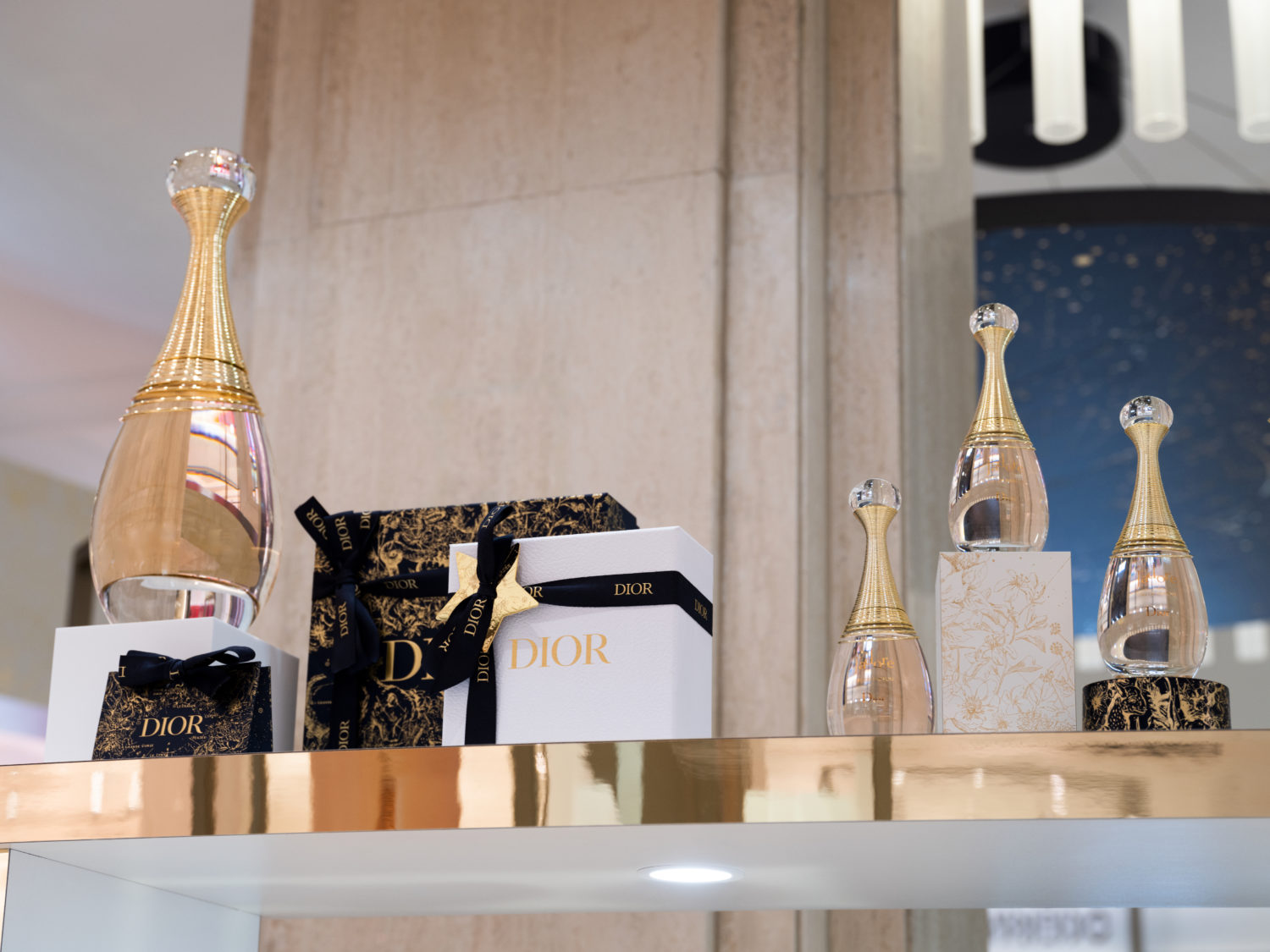 At once a boutique and a gallery of marvels, the second setting weaves the passionate ties that unite Dior and rare crafts. A mini-trunk enclosing the precious Millefiori edition of Miss Dior Eau de Parfum – and the J'adore bottle, reinterpreted with striking virtuosity by artist India Mahdavi – are displayed alongside timeless icons of the House expressing the creative effervescence and plurality of its universes, from the art of make-up to prestigious skincare.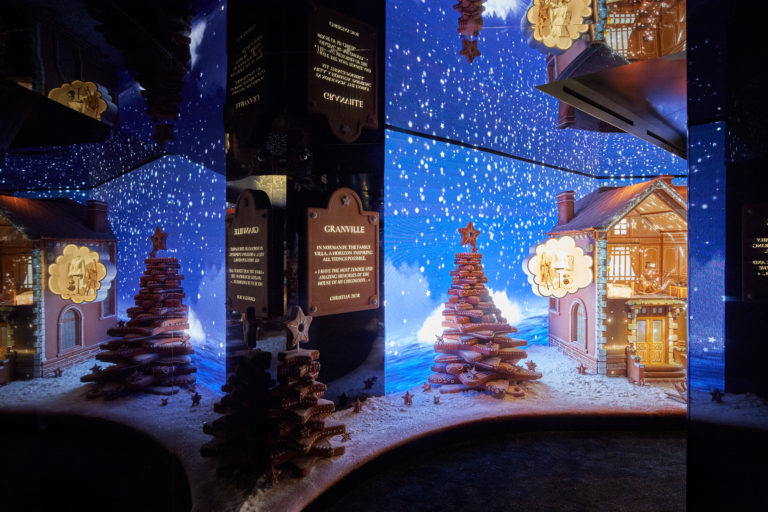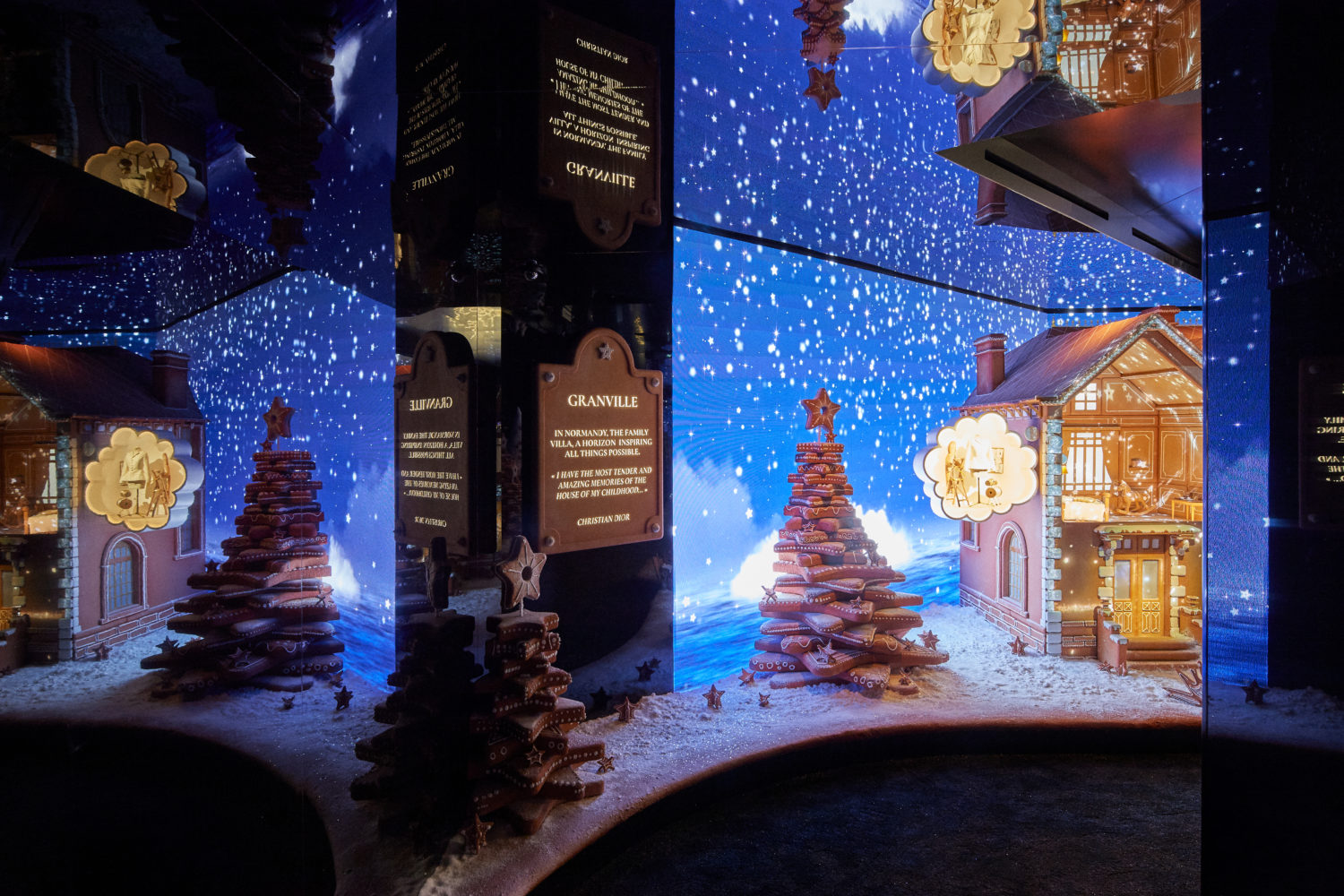 In a fairy tale setting, like the house in Hansel and Gretel, you can discover the great classics of French cuisine and culinary specialties with a twist of British influence, such as Cornish crab with green apple, Atlantic lobster Thermidor and its yuzu vinaigrette, or a roasted chestnut velouté with winter chanterelles, all conceptualized and created by Harrods brigade of masterful chefs. Those with a sweet tooth will be enticed to taste a selection of gourmet creations – such as tarte tatin or pear baba – and pastries reinventing traditional Christmas desserts, including a sumptuous honey cake in the shape of a Christmas tree.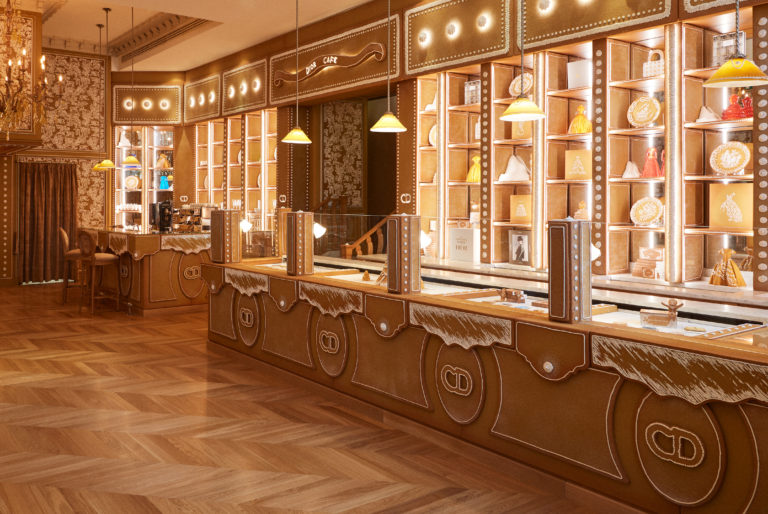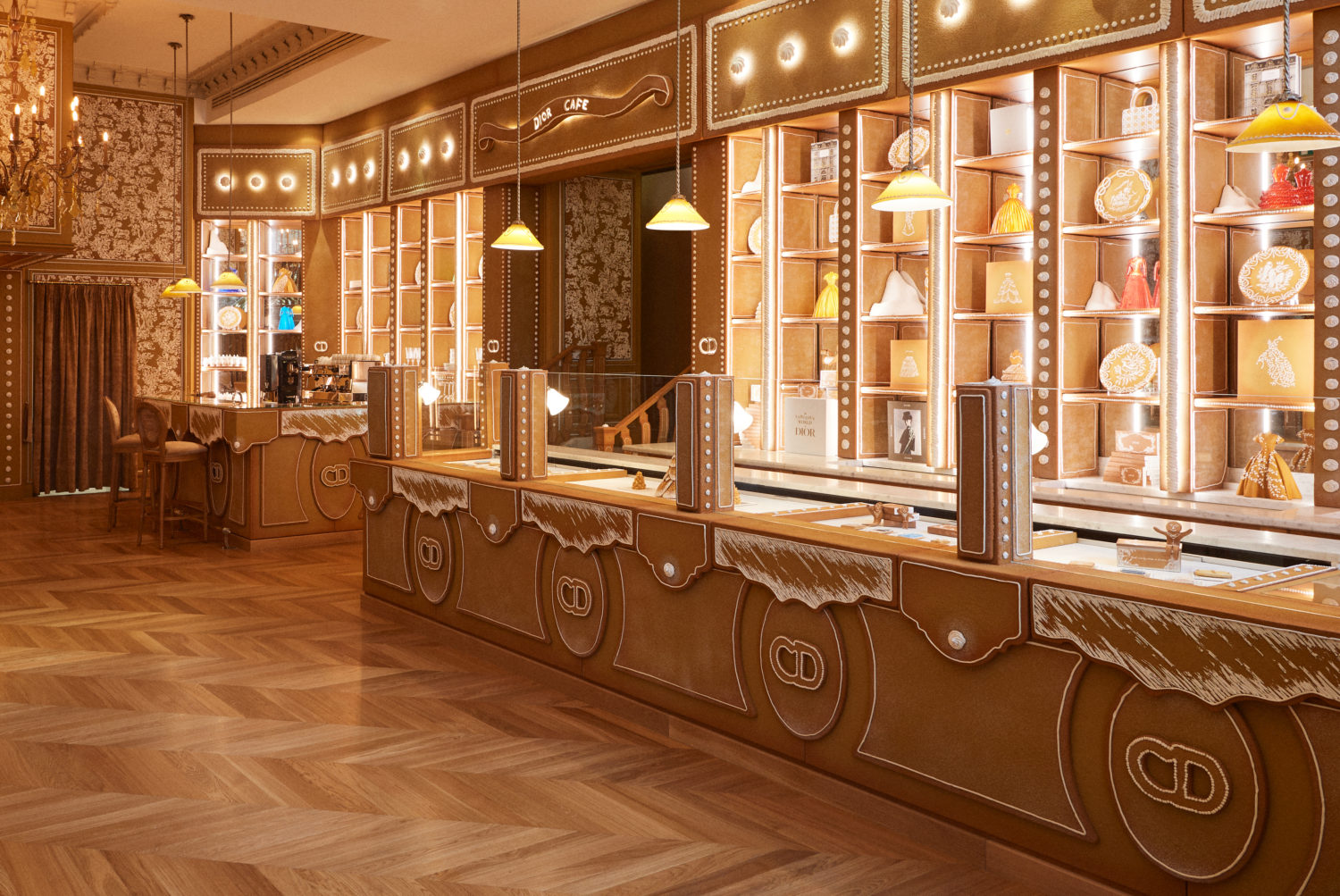 As a final surprise, the House has created a remarkable collection of irresistible gingerbread biscuits for Café Dior at Harrods, reinterpreting Dior's symbols: the Bar jacket, the Dior Book Tote, Saddle and Lady Dior bags, the compass rose, the J'adore perfume, the Oblique suit, the signature CD Diamond motif and even the 30 Montaigne plaque. Dior collector's treats with a couture spirit available exclusively at Harrods, to be given as a gift, or to take home. A little piece of dreams come true.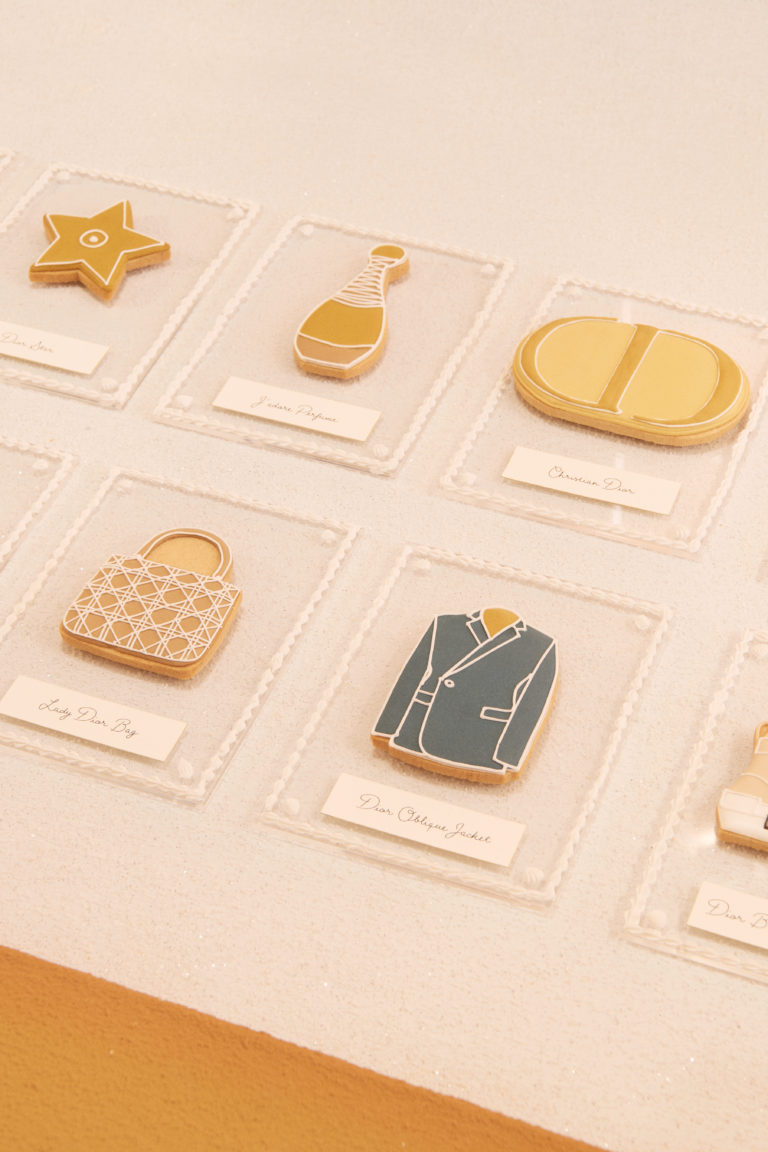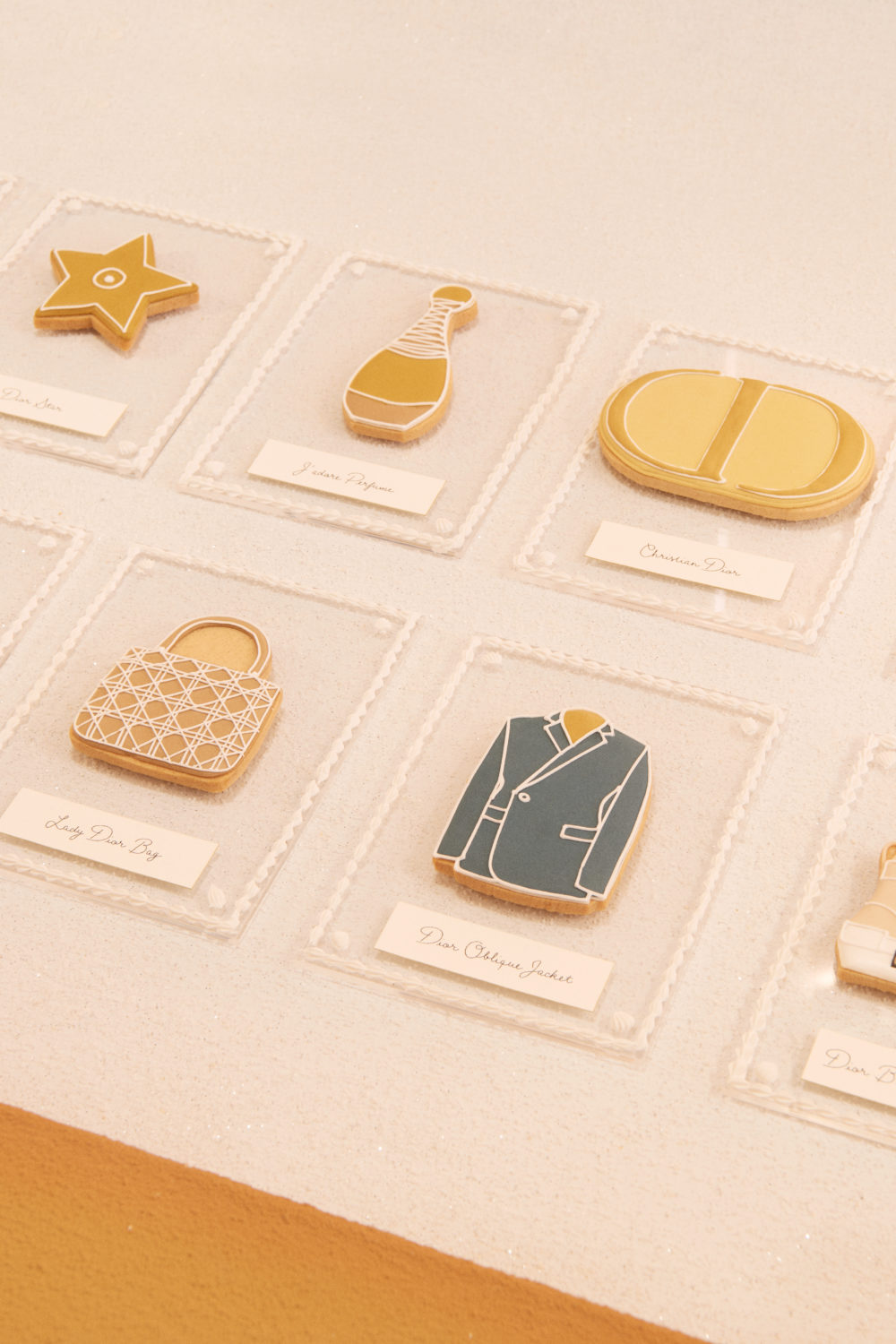 Prolonging the magic of this fantastic world that unfolds throughout every corner of the store, Dior is also inaugurating two new ephemeral spaces entirely devoted to beauty, one presenting the couture fragrances of La Collection Privée Christian Dior, the other inviting visitors to discover all the facets of make-up, the art of perfume and exceptional pampering according to Dior.
A momentous pause in time, defined by a selection of objects of desire – such as sumptuous gift sets and advent calendars – cultivating, more than ever, the pleasure of giving so cherished by the House.
Experience the World of Dior, book online here.
November 10th-January 3rd
Harrods London