Back in the 1960s in France, Christian Breton's mother, an eminent scientist and genetic specialist headed an elite team of researchers with a specific quest, what does genetics have to do with skin typing and consequently, how can genetic and DNA-RNA help cure skin diseases?
15 years after the groundbreaking project began, Dr. Breton and her team had made several incredible discoveries. They found that genetics play a fundamental role in skin typing. Genetic attributes, such as hair and eye colour greatly influence our skin.
Following in his mothers footsteps, Christian Breton was fascinated by the science of beauty. With a wealth of knowledge from his mothers research, Christian Breton launched his cosmetic company, introducing the very first problem-solving skin care collection. Since then, he has gained a phenomenal reputation in the beauty industry as the 'doctor of beauty'.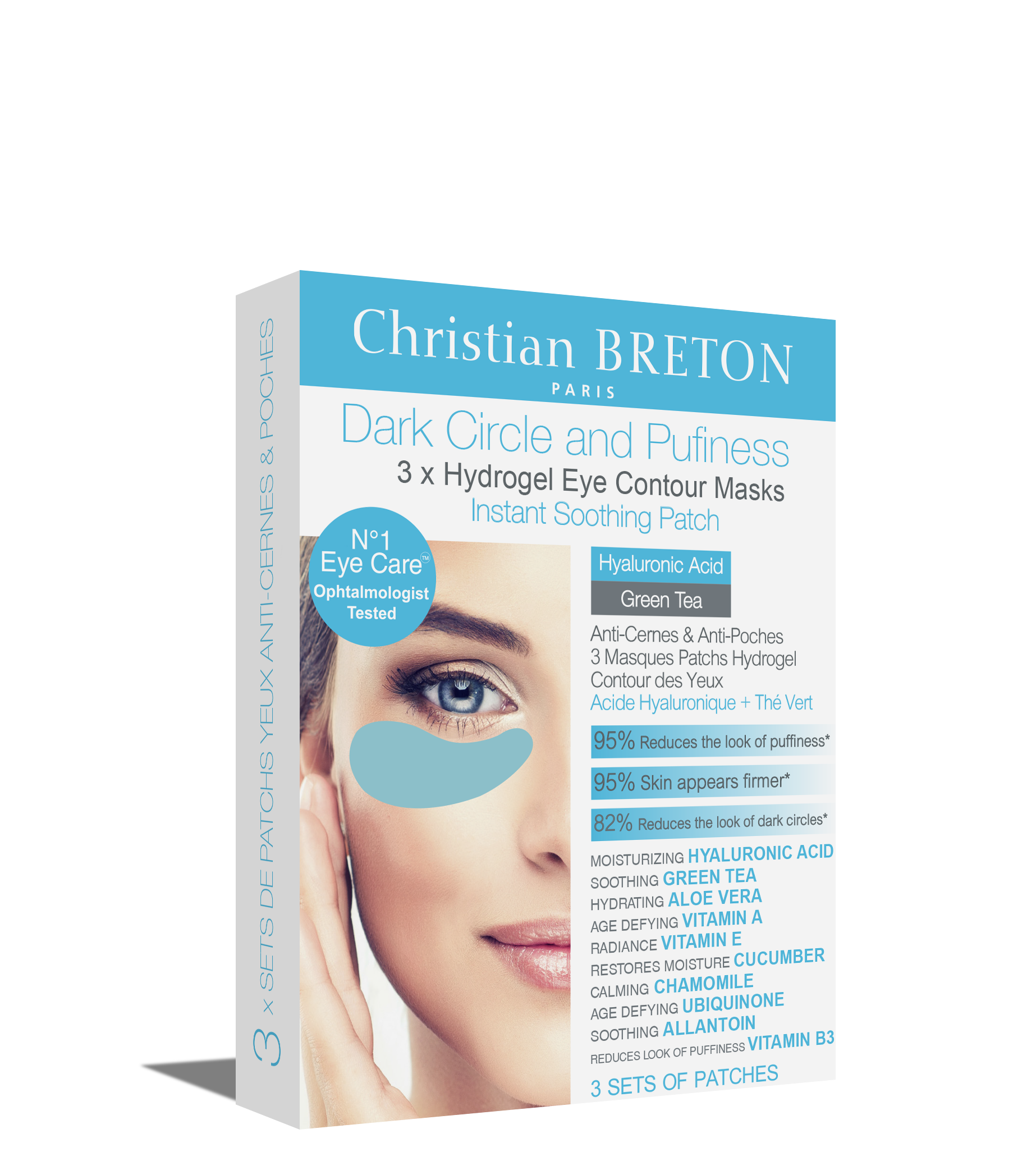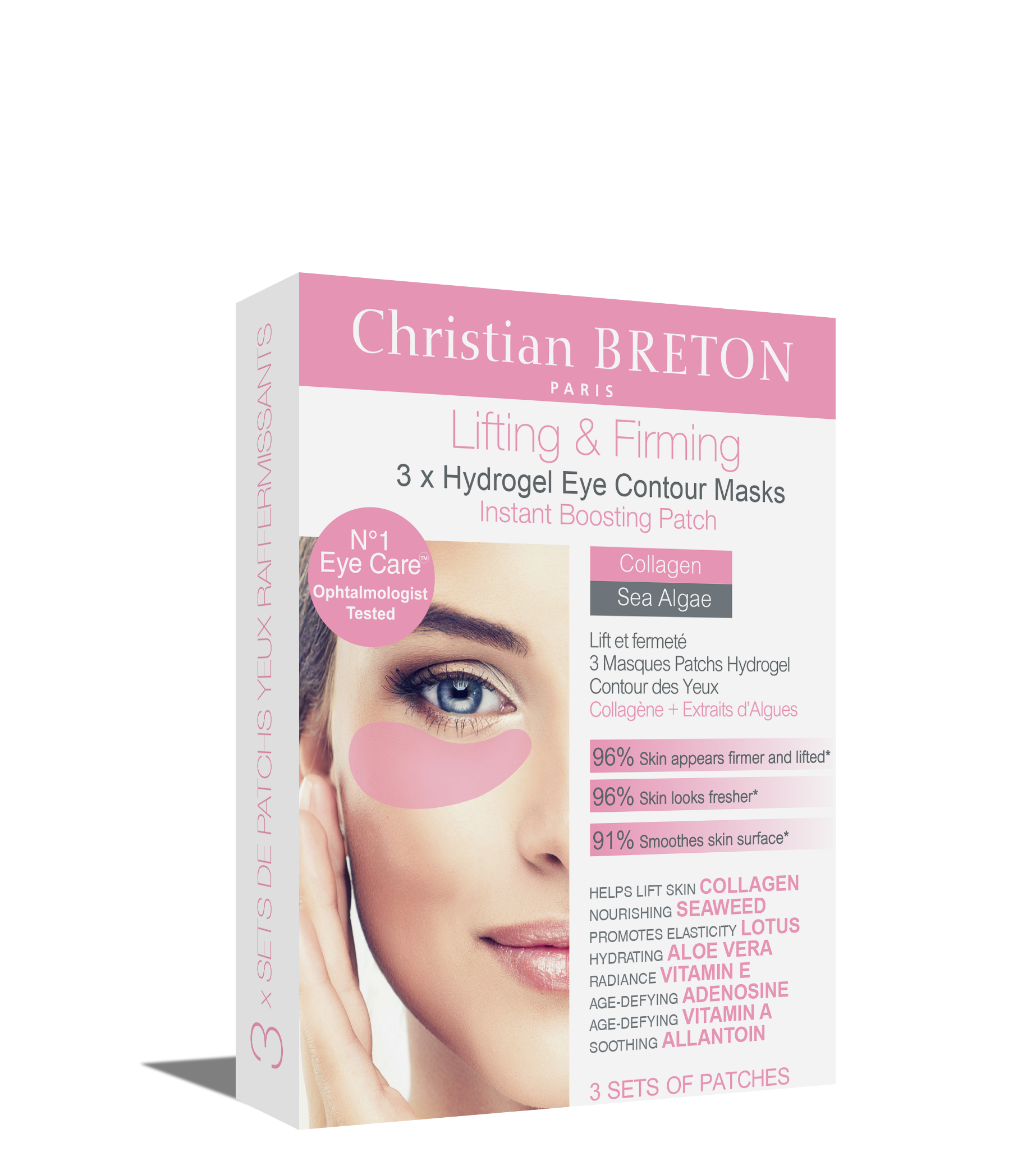 Christian Breton's Lifting and Hydrating Hydrogel Eye Contour Masks
This was the first time that would I had experimented with eye masks. I've seen many famous makeup artists sing the praises of eye masks and encourage their clients to regularly wear them before applying makeup, so it was always something I was keen to include in my beauty routine.
Application was very quick and easy, I just copied the model on the box. Once applied the cool masks under my tired eyes, I immediately felt very relaxed. I could feel the Kaolin, Vitamin E and Collagen working their magic as they soaked into my skin. I ended up leaving them on for a little longer than recommended as they were so soothing, I couldn't bear to take them off.
As I gently removed the masks, my skin felt glorious and was visibly plumper and smoother. However, the best results appeared the next morning. When I woke I looked in the mirror and could immediately see that my eyes were significantly brighter and looked more well-rested than usual. Everyone around me noticed too and I was inundated with compliments as to how radiant I looked. I was seriously impressed with the results and I can't wait for my next pack of Hydrogel Eye Contour Masks to arrive.
Christian Breton's Delicious Face Oil
I have always preferred face oils over face creams, finding them easier to apply, more absorbent and effective. Christian Breton's Delicious Face Oil definitely lives up to it's delicious and delectable name, as soon as I had pumped a single drop of oil on my hand I was met with an incredible sweet scent of sweet Camellia and Baobab oil.
The Camellia plant is also known as the Japanese Rose. The plant is pressed and then used for precious oil for to nourish the hair and skin. Baobab is a tree native to Africa, Madagascar, Arabia and Australia. The fruit and leaves are used for an array of ailments, such as; asthma, mosquito repellent and allergic skin reactions.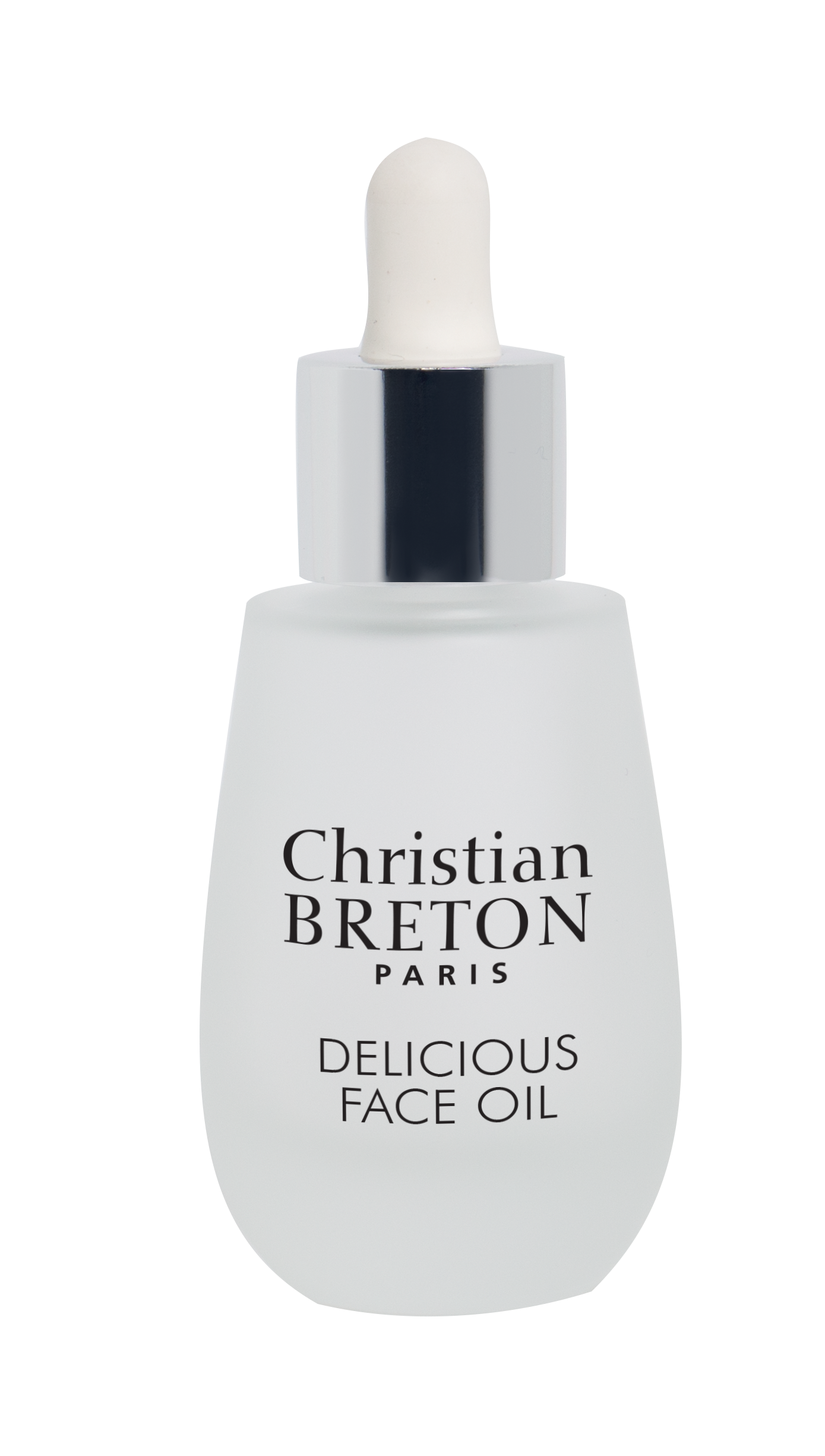 Baobab oil is the most natural choice for your skin. It contains omega 3,6 and 9 fatty acids which help to maintain healthy and vibrant skin. I added a little of the Christian Breton Delicious Face Oil to my primer in the mornings before applying my make up to see if it would make a visible difference. I'm so pleased to say it did, the oil added undeniable glow to my skin. It also made my skin so velvety soft that it allowed my foundation to apply flawlessly on my skin. It really is everything it says it is and so much more.
Christian Breton's Lifting and Hydrating Hydrogel Eye Contour Masks £27 and Delicious Face Oil £59 are available online here.