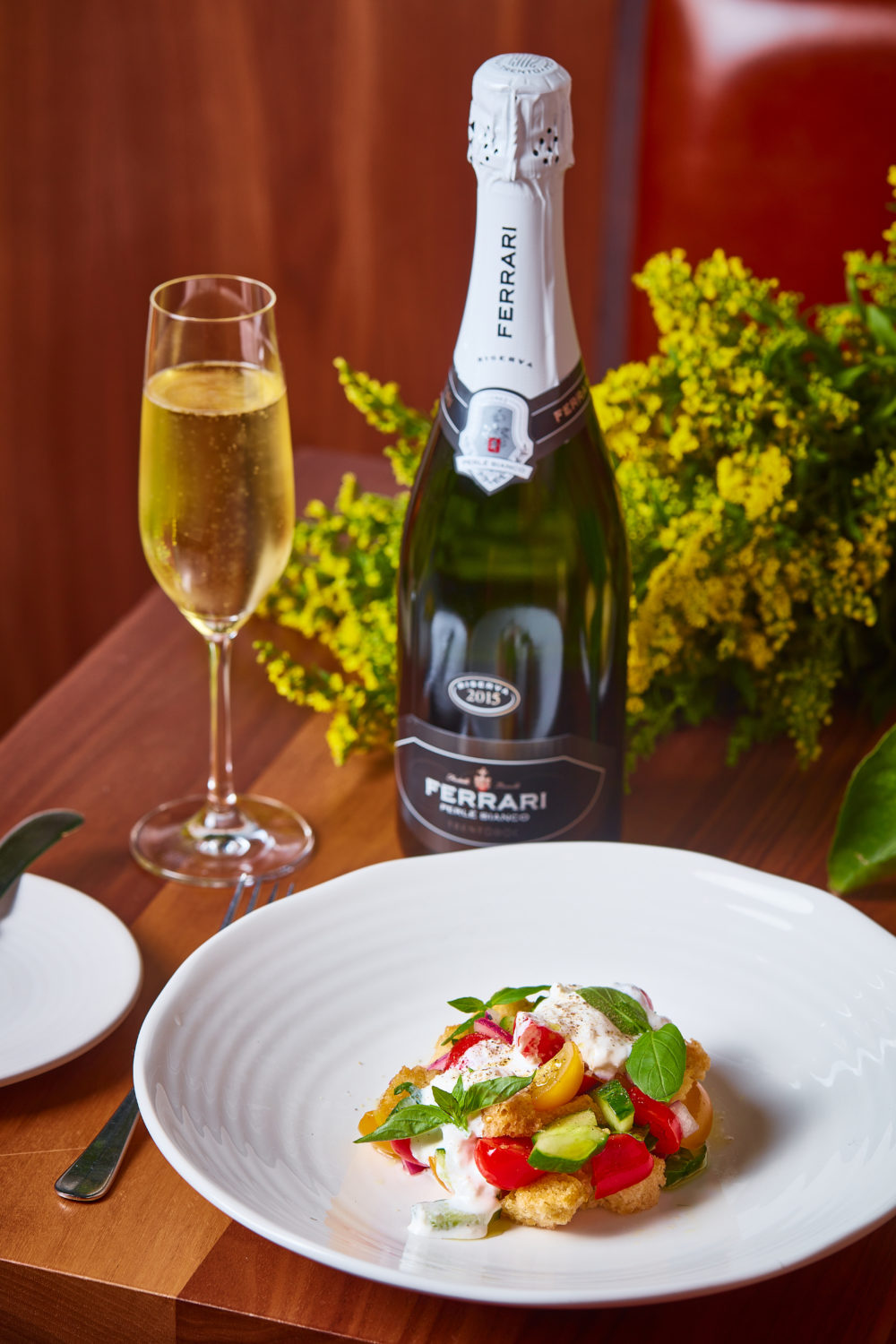 Sette, the Italian for "Seven" is the seventh restaurant hailing from the New York restaurant family of Scarpetta. Bringing a touch of Manhattan's Italian dining charm to London's culinary scene, the traditional Italian philosophy runs dee through the meal. While Sette is known for its year-round Italian delights, one particular occasion that truly stands out: their Ferragosto menu.
Ferragosto, a cherished Italian holiday, embodies the spirit of relaxation and indulgence. It's only fitting that Sette pays homage to this tradition with a special tasting menu that captures the essence of Italian gastronomy. The Ferragosto menu at Sette is a taste celebration, featuring meticulously crafted dishes that transport diners to the heart of Italy's rich traditions.
Starting with a North Italian classic aperitif, the wine based Spritz cocktails prepare the palate and set the mood. With a selection ranging from deep and full-bodied to light and sharp, the connoisseur will struggle to find fault with such expertly designed mixes. For a bitter and refreshing option, try the Torino Spritz, or for something more perfumed and light, opt for the Sorrento Spritz.
What sets this tasting menu apart is its unique partnership with the Ferrari Trento brand. The Ferragosto menu at Sette includes expertly chosen wine pairings from Ferrari, enhancing the dining experience to a level of luxury that is nothing short of extraordinary. Integrating gourmet winemaking from Northern Italy into the Ferragosto menu shows a collaboration that promises an unforgettable journey of flavours and sensations, reminiscent of a hot Italian summer.
The Ferragosto culinary adventure kicks off with a delicious array of homemade butters, oils and tomato dips to pair with the basket of freshly baked breads. Topping this, the extraordinarily fresh vibrant taste of stracciatella and panzanella salad transports you to Umbria for an unmistakably Italian celebration of carefully selected ingredients and naturally balanced flavours.
In true Italian fashion, the symphony of flavours moves to a Primi of Ferrari and Parmesan Risotto. An attentively cooked dish with just the right level of risotto bite and a subtle but undeniable flavour from the wine creates the delicately moorish cornerstone to the meal. Each bite is a testament to the skill of the chefs, allowing you to picture the charming streets of Italy.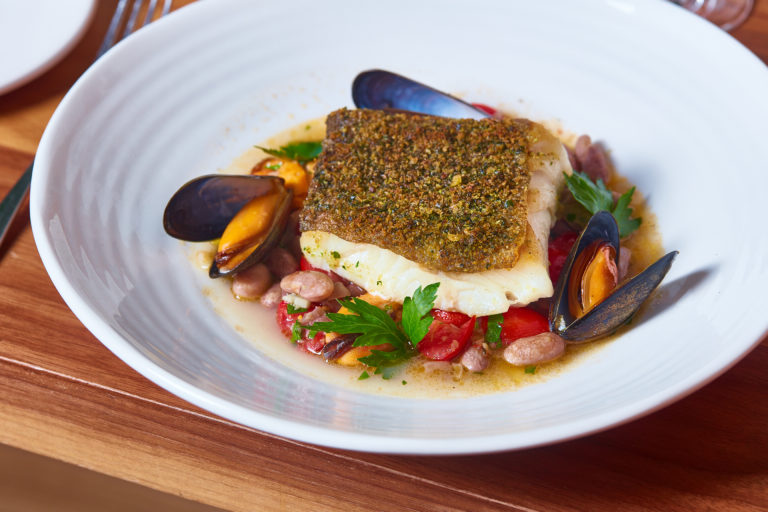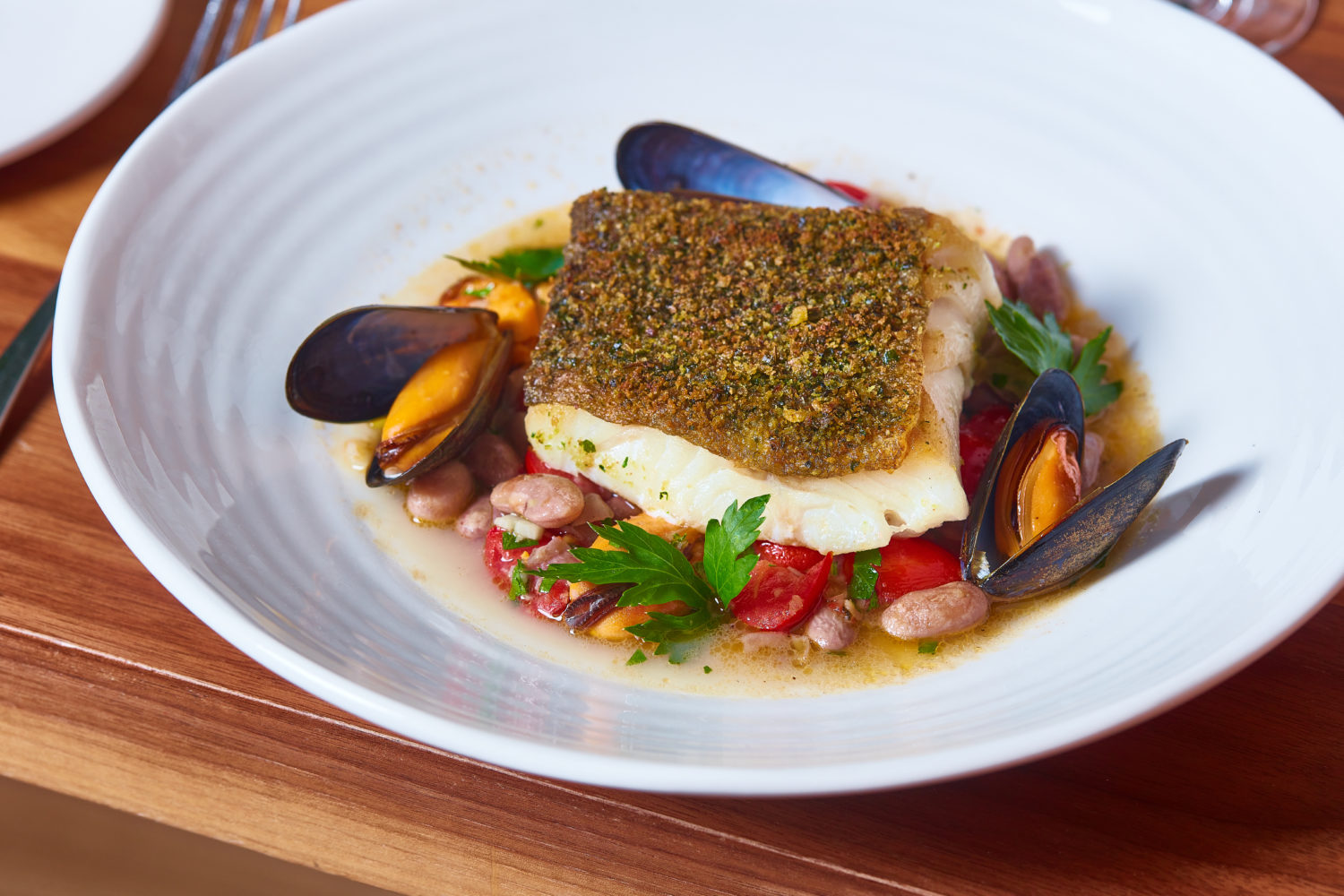 A succulent Secondi truly shines above the selection. Expertly prepared cod with a bread and herb crust on a bed of borlotti beans reaches perfection with a bite of the accompanying mussels. Sweet juices from tomato and the beans running through every mouthful are topped beautifully with the crispy herb-crusted fish skin. The wine pairings by Ferrari elevate each course, offering harmonisation with the flavours on your plate. The selection of wines complements the dishes and adds an extra layer of sophistication to the celebration.
Finally, no Italian meal is complete without a sweet conclusion, and Sette doesn't disappoint. Almond cream, fig and chocolate provides a sweet and succulent finale that satisfies sweet and savoury lovers alike.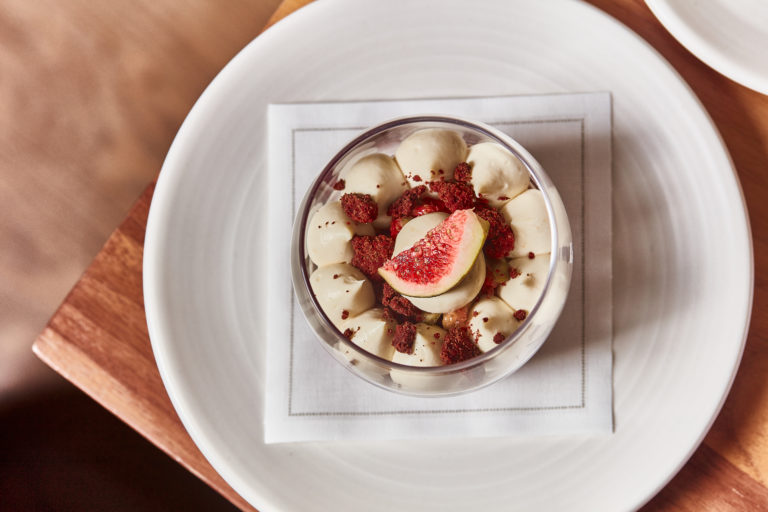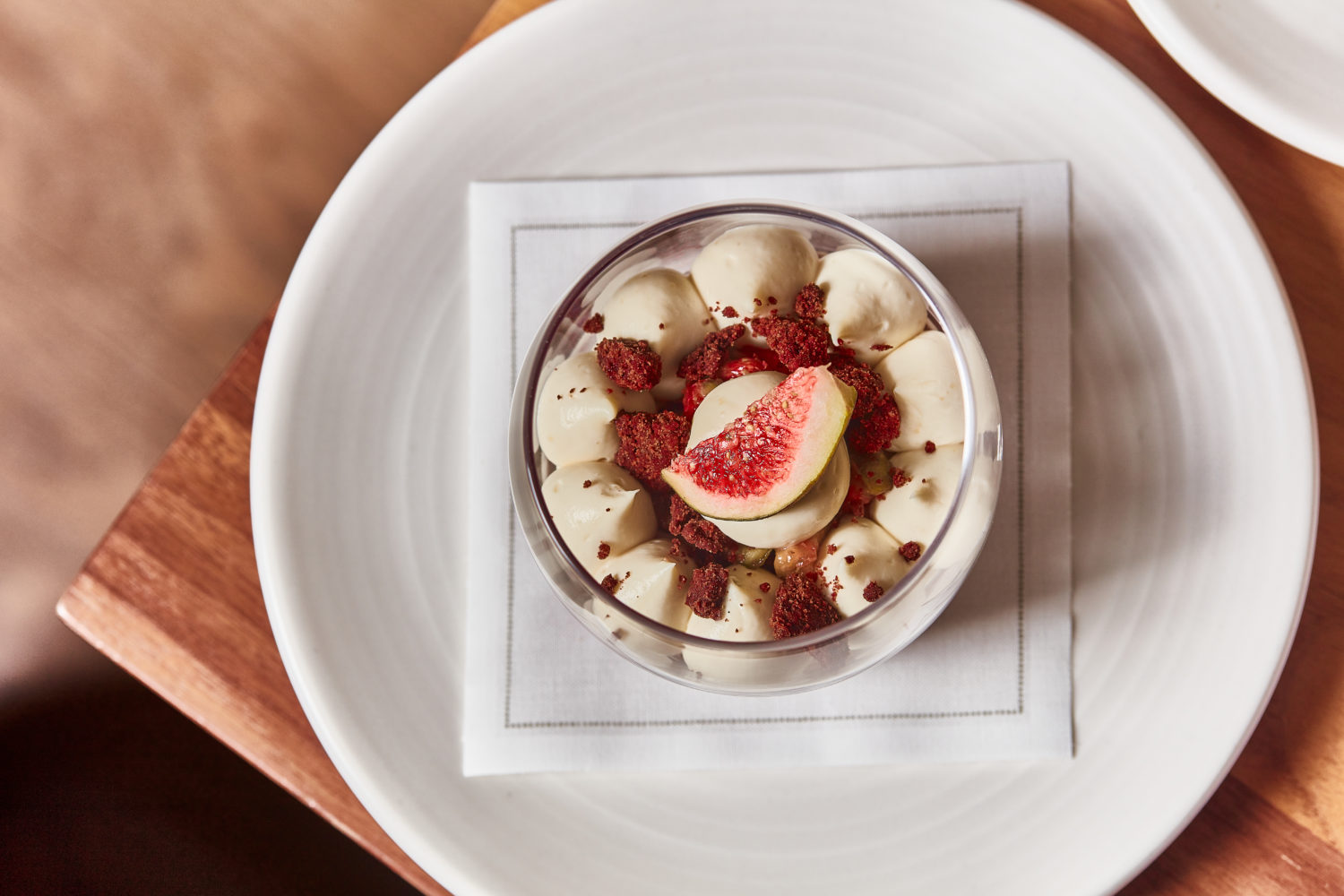 Sette's Ferragosto menu, in partnership with Ferrari Trento, is a testament to the restaurant's dedication to delivering an exceptional Italian dining experience in the heart of London. It's a culinary journey that captures the spirit of an Italian holiday and brings it to life with every bite and sip. Whether you're a connoisseur of Italian cuisine or simply seeking an extraordinary dining experience, Sette's Ferragosto menu is an opportunity to savour the best of Italy right here in London.