The Franklin Hotel is neatly tucked away off the shisha scented, hectic streets of Knightsbridge and provides refuge for diners and hotel guests at the highly glamorous but pleasantly peaceful address of 22 Egerton Gardens. The exterior of the hotel is pleasantly understated and blends in with the surrounding residential mansion blocks, Hermés orange bricks and white painted lintels: the iconic Victorian SW3 facade. The Franklin Hotel a short walk from Hyde Park and Harrods making the location irresistible to 'retail-therapy' orientated audience with a penchant for those finer things in life.
The hotel is about as boutique as it gets in every sense of the word. It has just 35 bedrooms across four conjoining buildings, its own hamam bath, spa treatments, spotless service and even a tranquil garden at the rear of the hotel to catch some long-awaited London sun with something naughty from the cocktail menu. The hotel also recently underwent some renovation, masterminded by Anouska Hempel, and the final result is aesthetically stunning. 
In terms of dining experiences The Franklin Restaurant by Alfredo Russo should be the second port of call after visiting the Franklin Bar. As they're about twenty metres apart its not too much of an arduous journey moving from one to the other. The bar itself is like being on set in a chic, 1920's 'they don't make 'em like they used to' Hollywood classic.
It is a beautiful combination of being Art Deco whilst still remaining sleek, dark, contemporary and a little bit brooding. This is a hybrid which will surely appeal to those looking for a dining experience that's a little bit special. The bar is mostly monochrome or features Venetian églomisé mirrors. Charcoal velvet chairs are dotted around and all of this creates a chic Great Gatsby-esque elegance. Oh, and I didn't yet mention they mix a seriously mean Old Fashioned.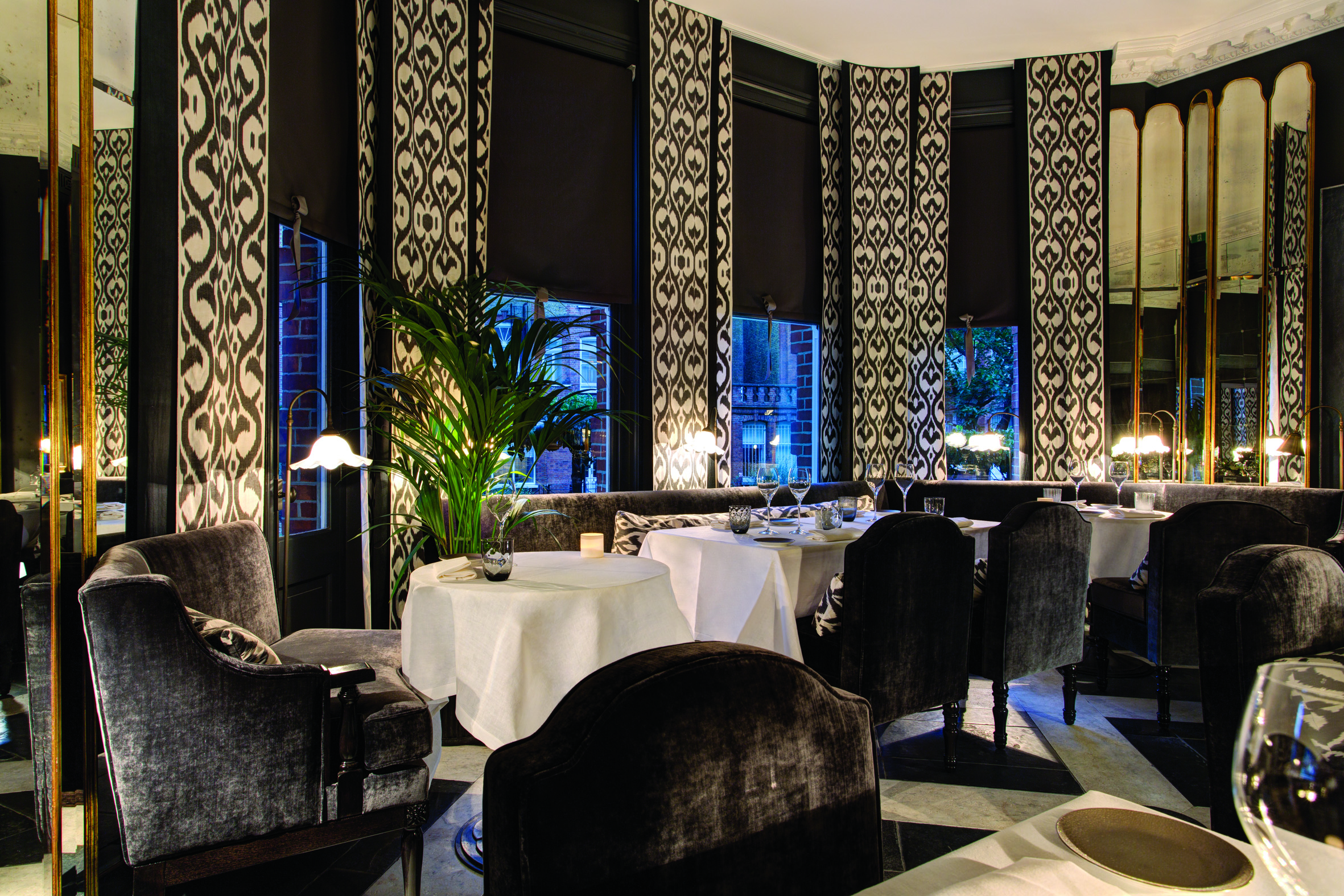 The restaurant is the domain of the Michelin Star recognised Alfredo Russo. It is an intimate 30 seat affair that is every bit as luxurious and intimate as the rest of the hotel. The menu is principally presided over by Italian classics which have been re-invented with a more modern take. Critically acclaimed Russo has a reputation for creating dishes which are simple, elegant and well-considered. Real standouts from the a la carte starting with the antipasti selection are the 'Tortino di Melanzane', which is a sumptuous aubergine and cherry tomato confit with buffalo mozzarella and crisp Parmesan biscuit beneath. The 'Cacio e Pepe' from the starters selection represents a lighter, modern take on the Roman classic using simple, coarsely created spaghetti with plenty of seasoning.
The slow cooked veal with green beans for mains was outstanding especially when paired with a glass of robust Rioja from the extensive wine menu. The 'Torta di Nocciole', a light but flavoursome hazelnut tart with an accompanying vanilla sauce lured me in for dessert. Alfredo Russo's chosen menus use a seasonal range of freshly sourced ingredients and so change as the year rolls on to ensure he is always offering something innovative and alluring to diners and guests of the hotel. Given that his choice of food is so simple but perfectly executed it is easy to see why he secured the eagerly sought after Michelin medal of honour.
The restaurant and its bar are sleek, dark and enticing offering the right balance of classic with 'best in class' London boutique touches. Whether you're taking advantage of a glass of champagne in the oasis of calm which is the hotel's garden, or being guided through a dynamic and enticing gastronomic experience in the small-but-perfectly-formed restaurant, you really can't go wrong at The Franklin.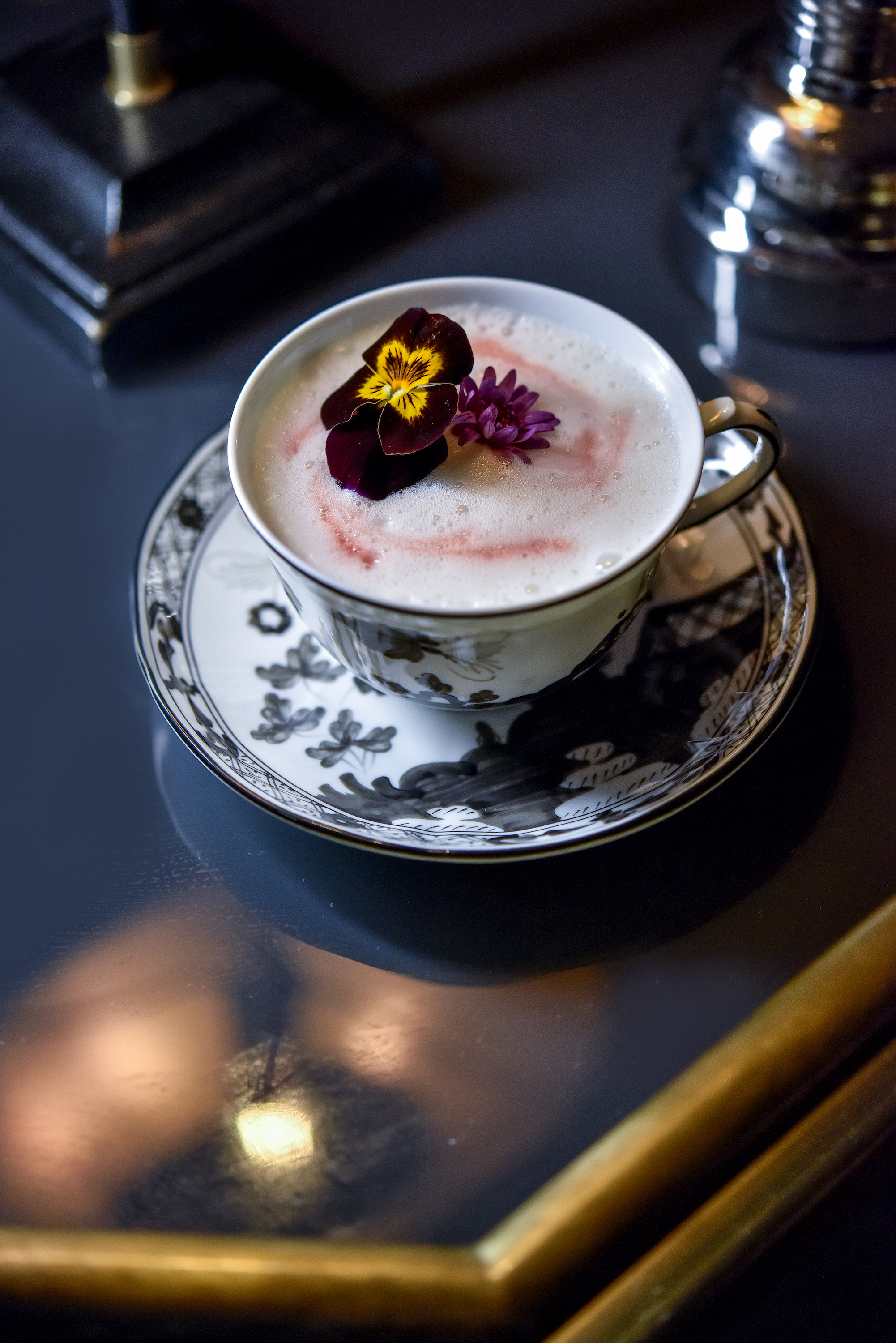 The Franklin
24 Egerton Gardens, Chelsea, London SW3 2DB