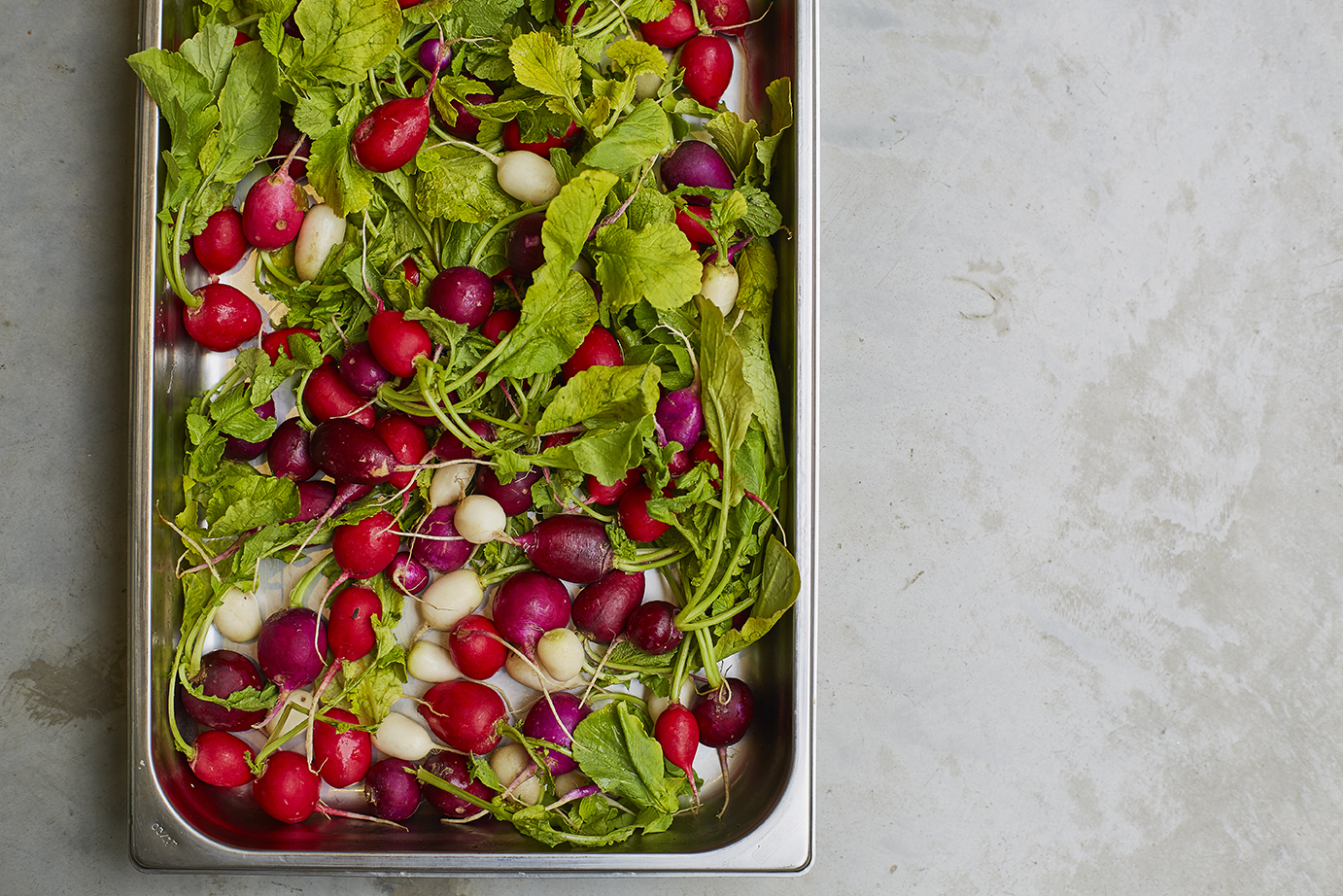 The Garden Café works as an idyllic dining hotspot that London didn't even know it needed. Finding somewhere to eat in the city that is as adventurous in its culinary ability as it is aesthetically pleasing, can be a task in itself. But when those two characteristics magically combine, a new restaurant favourite is born. The Garden Café is a hidden Instagram-worthy location that deserves to be celebrated.
Architecturally, the Garden Café honours its original features, as deconsecrated headstones lay within the restaurant. The modern glass panels work around the archaic surroundings to form a restaurant space that brings together both the past and present.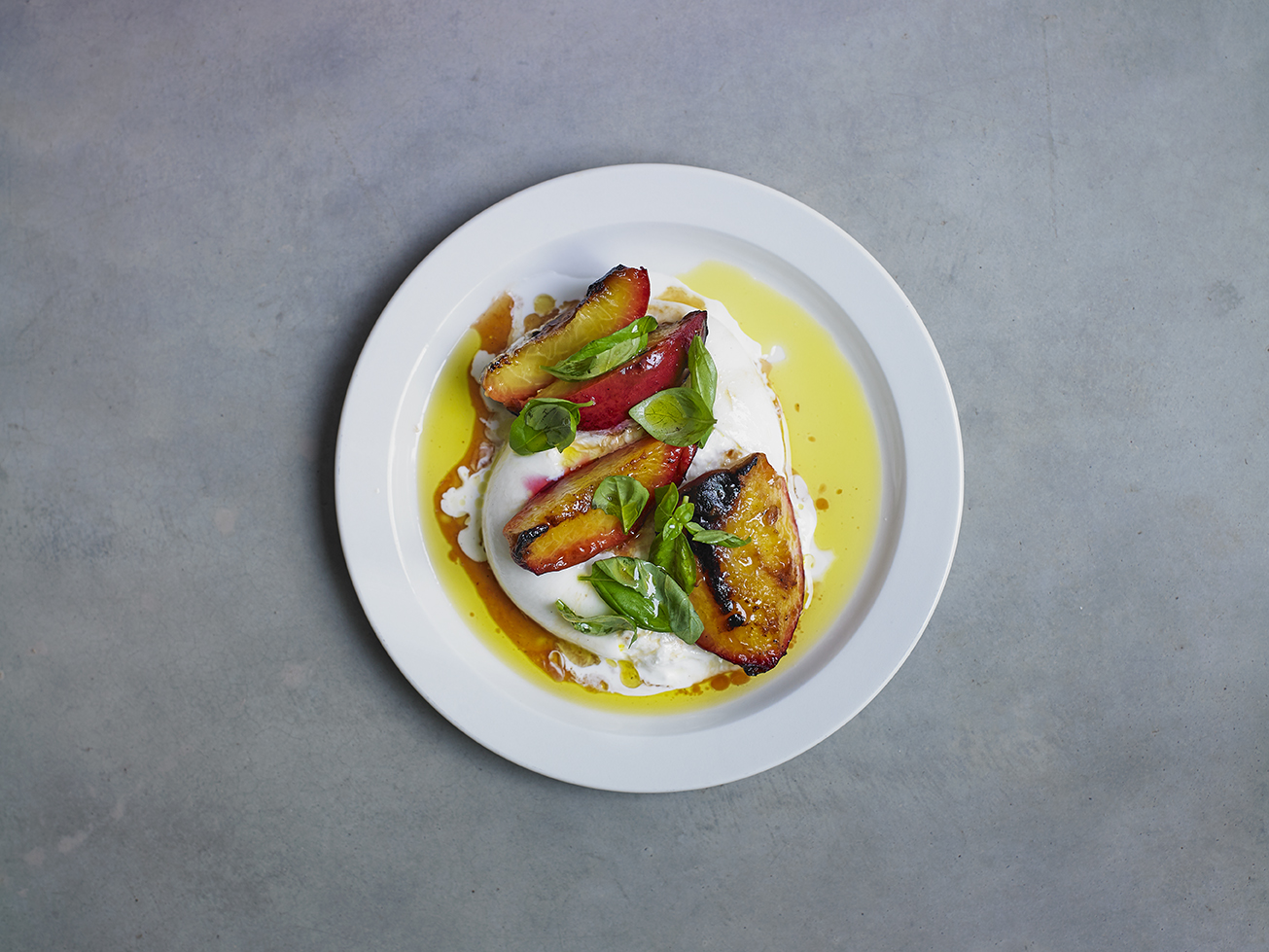 Being just a short walk from the edge of the the River Thames and Lambeth Bridge, the restaurant couldn't be more centralised. Perhaps that is why so many people use it as a place to dine during their business meetings or working lunch. Its functional, wooden table and chairs create a minimalistic Hygge inspired interior.
Sitting down at a table that looks out onto the courtyard that occupy flower beds and headstones, I notice a waiter pass by with a number of plates carefully stacked along the length of his arm. Peering over to the table in front of me, I see that a couple has ordered the venison haunch with root vegetables and walnuts as well as the cod, which is accompanied by pink firs, spinach and anchovy butter.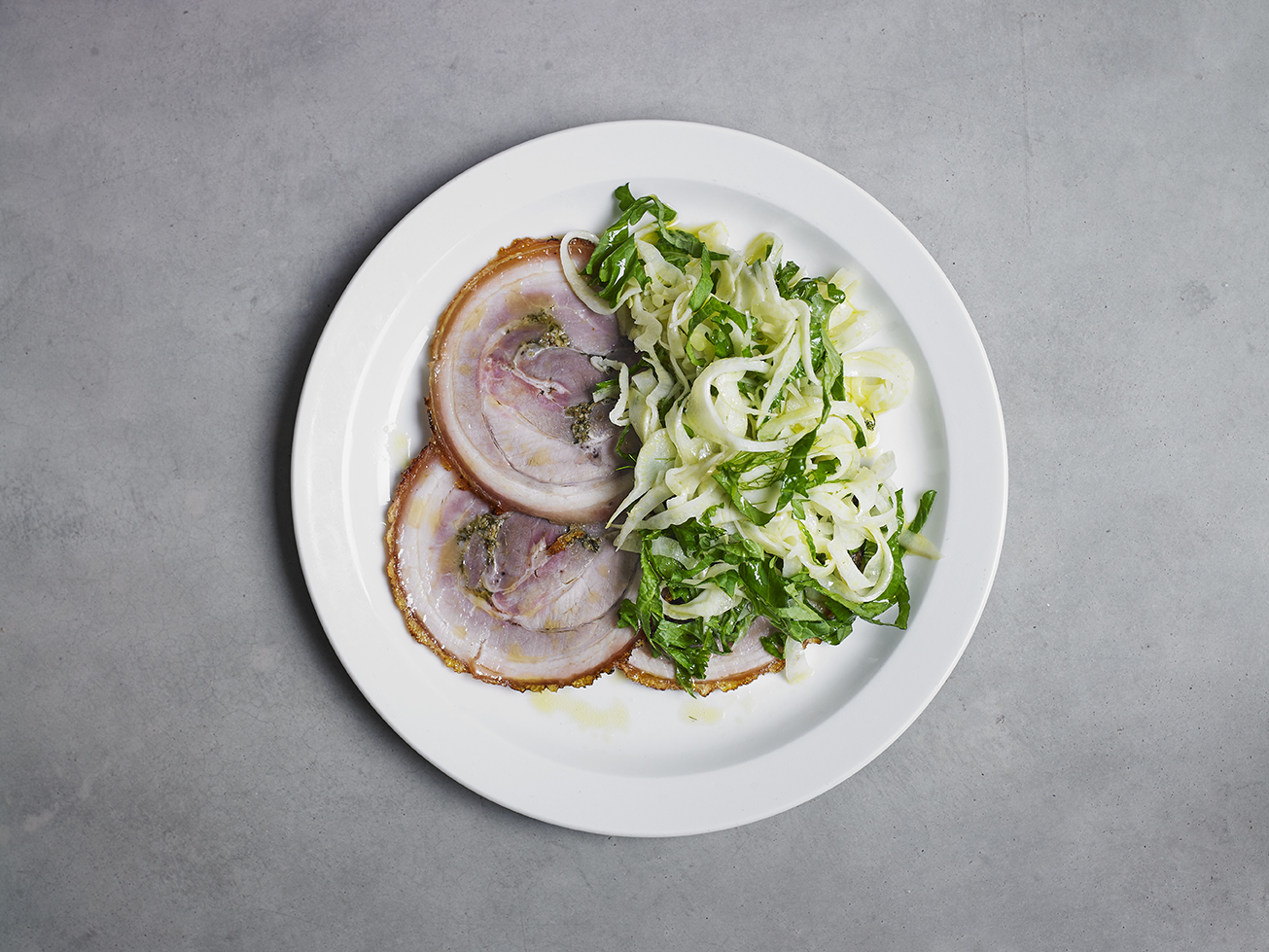 Whilst waiting for my starter to arrive, I was swiftly given a thick slice of sourdough bread and olive oil to take my mind off of the anticipation of the tema artichokes, monk's beard and toasted hazelnuts that was to imminently arrive at my table. I was pleasantly surprised when it was presented to me, as hot grilled artichoke complimented the buttery monk's beard, whilst the flavour from the hazelnuts added a creamy al dente crunch to each mouthful.
Dining alone has its perks, from taking the time to focus on the food you are eating, to truly embracing the ambience of your surroundings. Light conversation and a delicately curated playlist makes the experience far more relaxing and I find myself taking in the experimental flavours much more tentatively.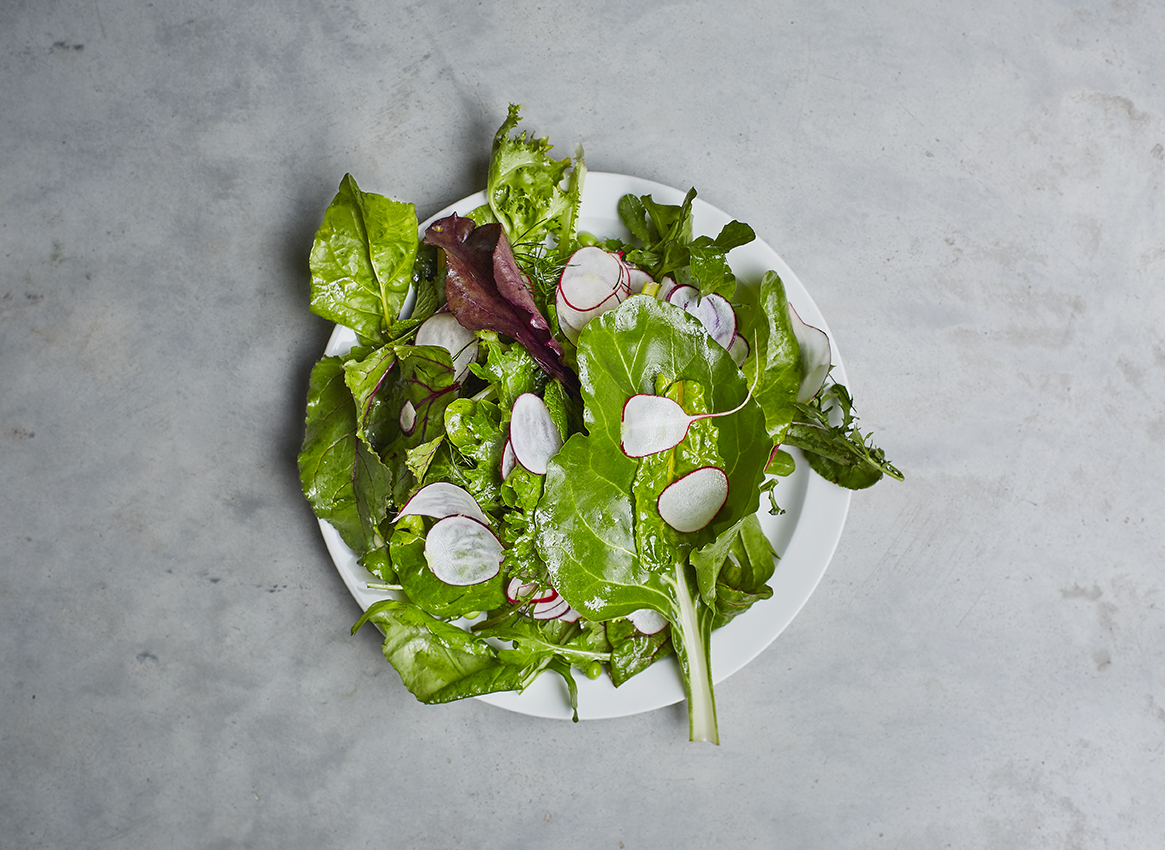 The contemporary and playful menu uplift the Garden Café and make a bold statement. Forget generic food options, when the chefs at Garden Café rotate a dish on their menu each day, so by the following week there is an entirely new menu to sample. There is also a clear focus on sourcing quality ingredients that are always seasonal and at their peak of freshness.
With the empty plate that was once my starter swept out of my way, I took the time whilst waiting for my next course to check on the couple in front of me who were now onto their desserts.
Roast cauliflower, onions and a minestra nera sprung from the kitchen and was accompanied with a crimson and orange beetroot salad that was generously sprinkled with fresh dill, adding a vibrant assortment of colour to the table. Each mouthful as powerful as the next, I noticed that the balance in flavours and portion sizes were unmistakable. There was just enough of everything to satisfy even the hungriest of customers.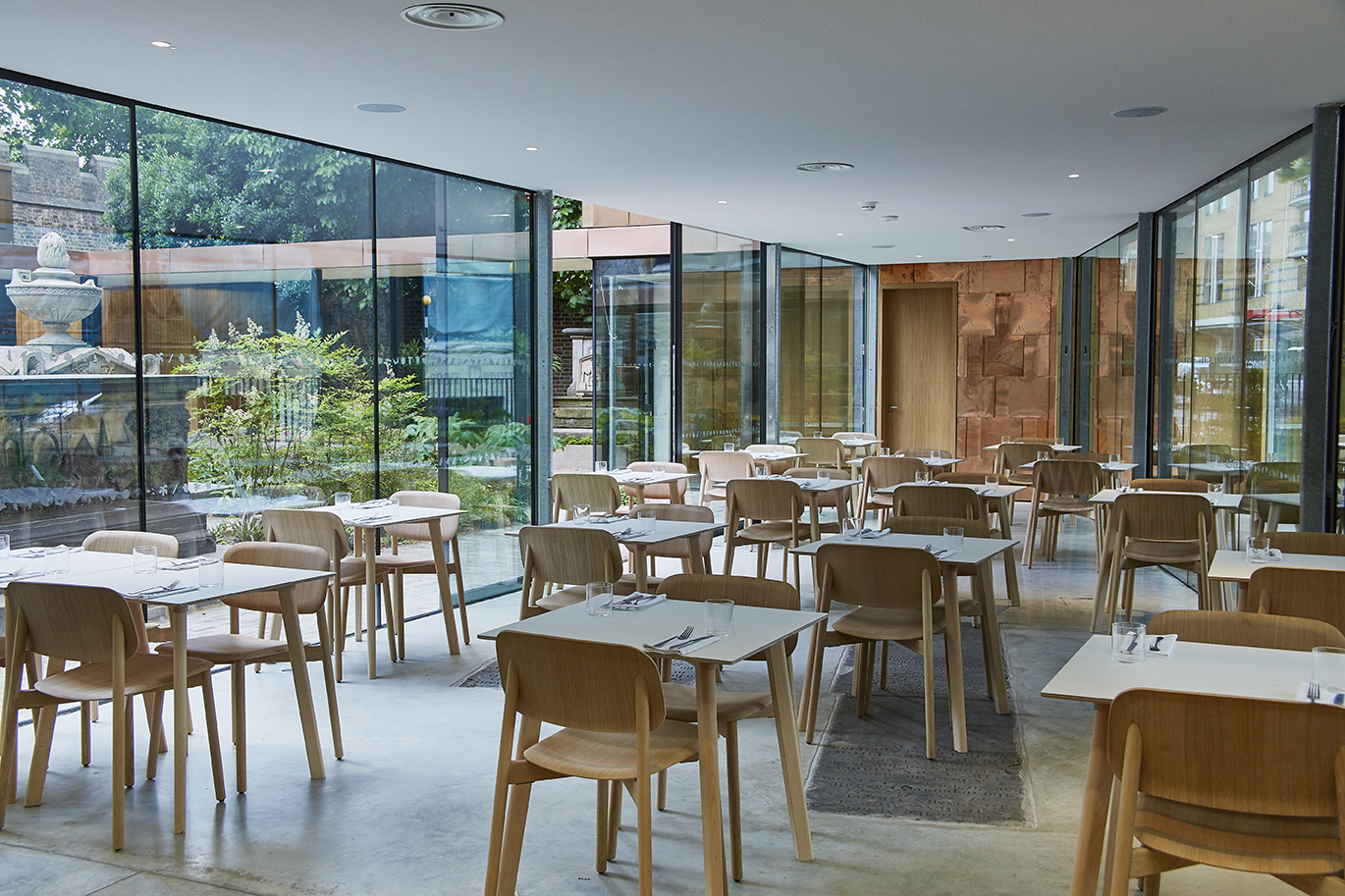 On a sweeter note, I opted for a traditional rhubarb trifle which was layered in a small glass and rich with softened chunks of tangy rhubarb. Desserts are a real delight here and it was no surprise that choices quickly disappeared from the menu, as the lunch service drew to a close.
With a winning flair of simplicity and creativity, the Garden Café is a restaurant to be booked.
The Garden Café
5 Lambeth Palace Rd, Lambeth, London SE1 7LB