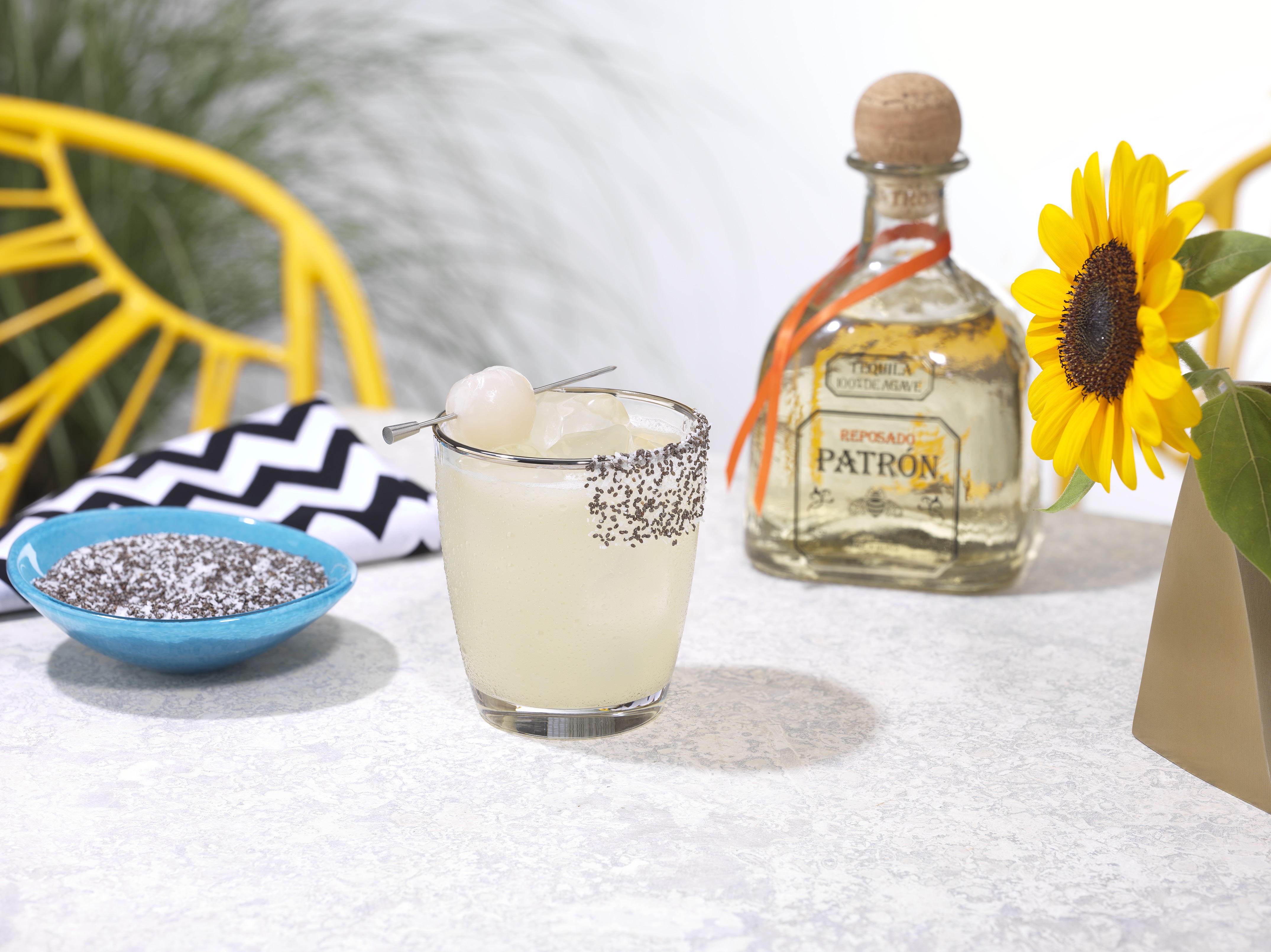 Patrón Tequila has reintroduced the search for 'Margarita of the Year' in 2018, with seven exciting Margarita recipe combinations such as Lychee & Chia Seeds, Tomato & Thyme and Celery & Lime. These were created by bartenders across the world, each inspired by their hometowns.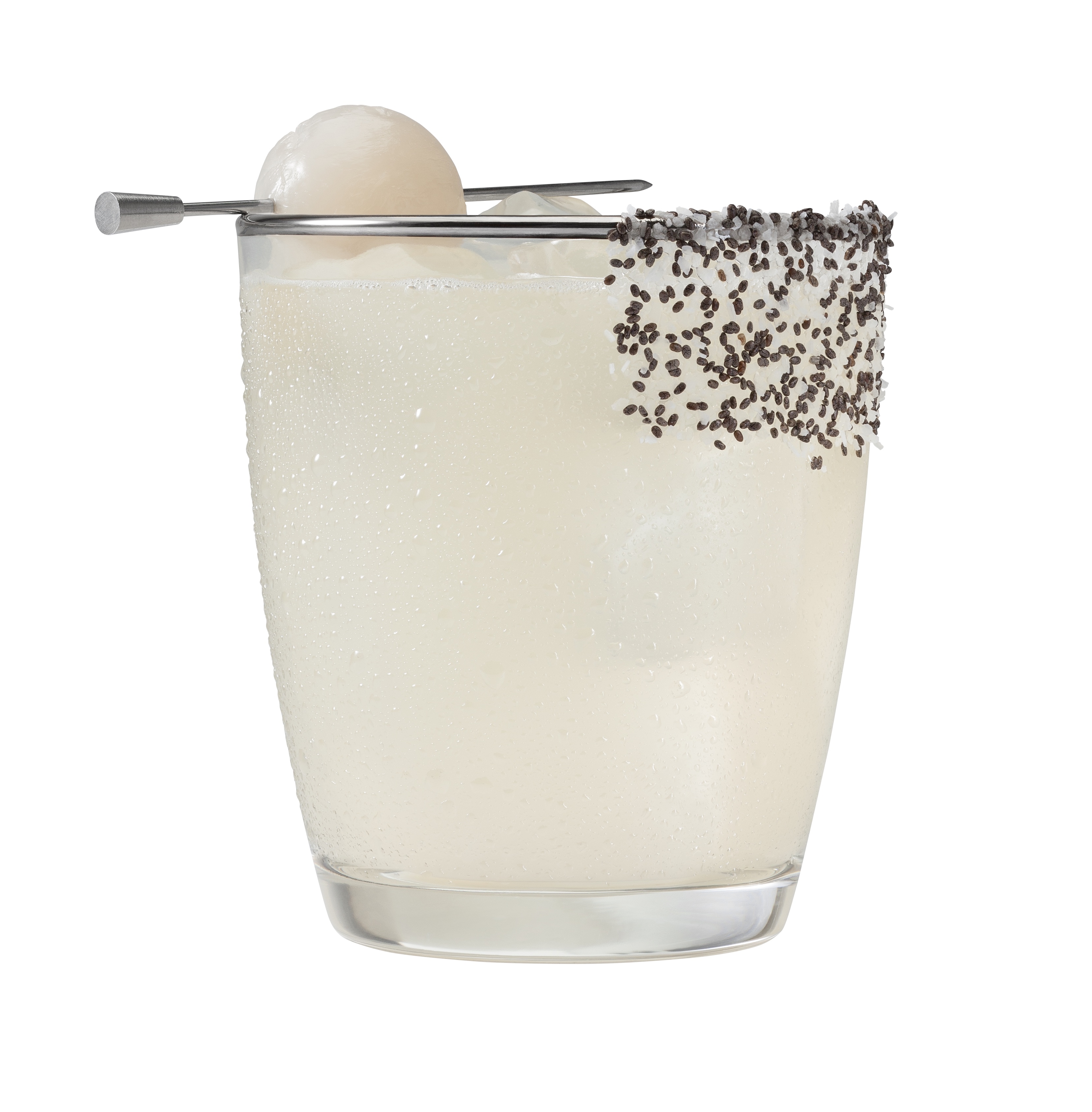 La Margarita
Inspired by LA's signature agua frescas, this margarita recipe from California plays with lychee, ginger, lime and chia seeds.
45ml Patrón Reposado
15ml Patrón Citrónge Orange
20ml Lime Juice
10ml Lychee Syrup
10ml Ginger Syrup
1 Lychee to garnish
1. Sprinkle of Chia Seeds and Salt for Rim
2. Combine liquid ingredients in a cocktail shaker and shake with ice to chill.
3. Strain onto fresh ice in a glass rimmed with a 50/50 blend of chia seeds and kosher salt.
4. Garnish with lychee to the sounds of classic Mexican guitar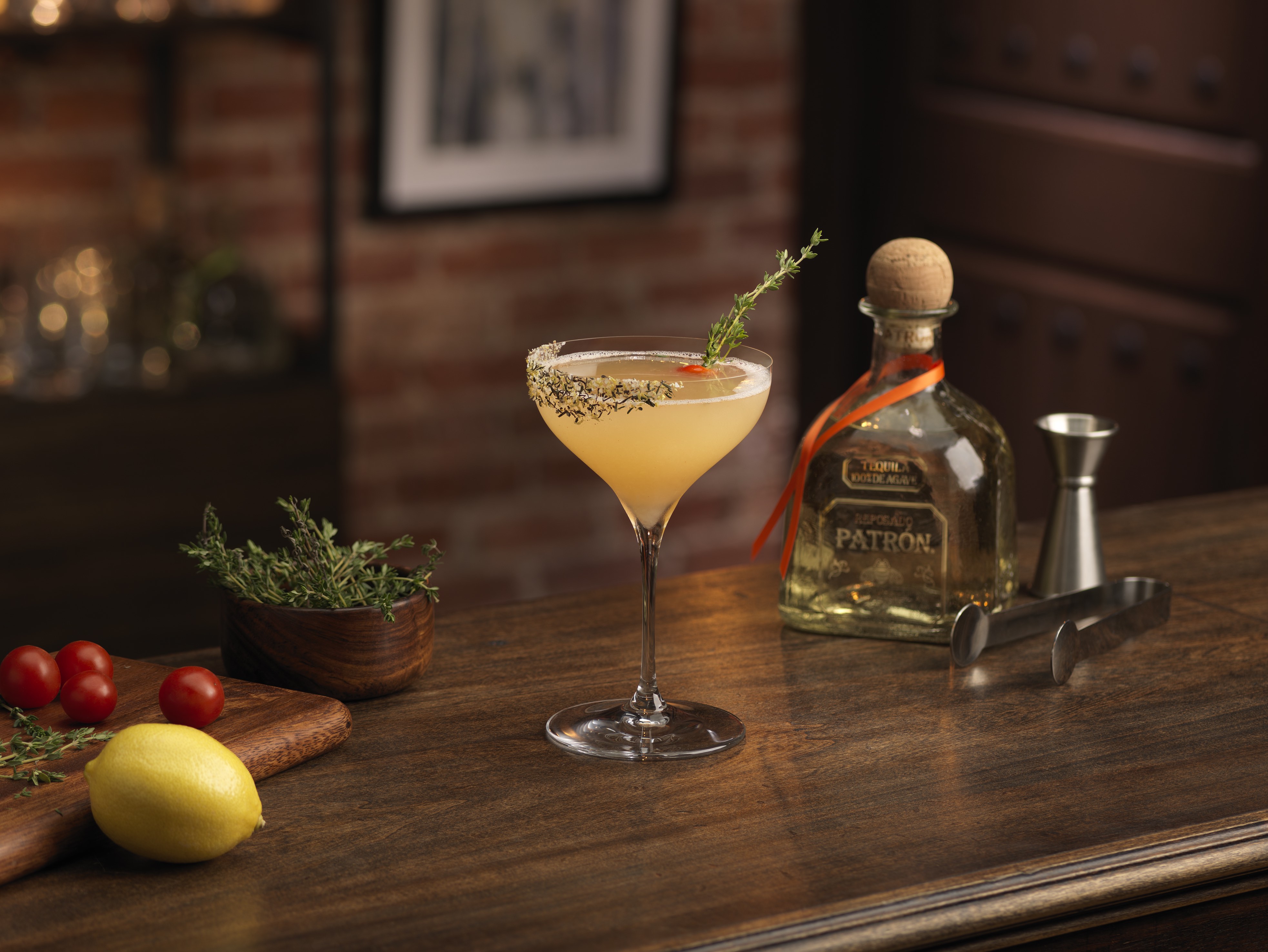 North End Margarita
Tomato and thyme come together in one simply savoury, Boston-inspired Margarita.
45ml Patrón Reposado
15ml Patrón Citrónge Orange
15ml Lemon Juice
10ml Agave Nectar
2 Whole Cherry Tomatoes
2 Thyme Sprigs
Salt for Rim
1. In the bottom of a cocktail shaker, muddle one cherry tomato with agave nectar.
2. Add liquid ingredients and one thyme sprig and shake vigorously with ice to chill.
3. Strain through a mesh strainer into a chilled coupe that has been rimmed with the seasoned salt.
4. Garnish with remaining cherry tomato and thyme sprig.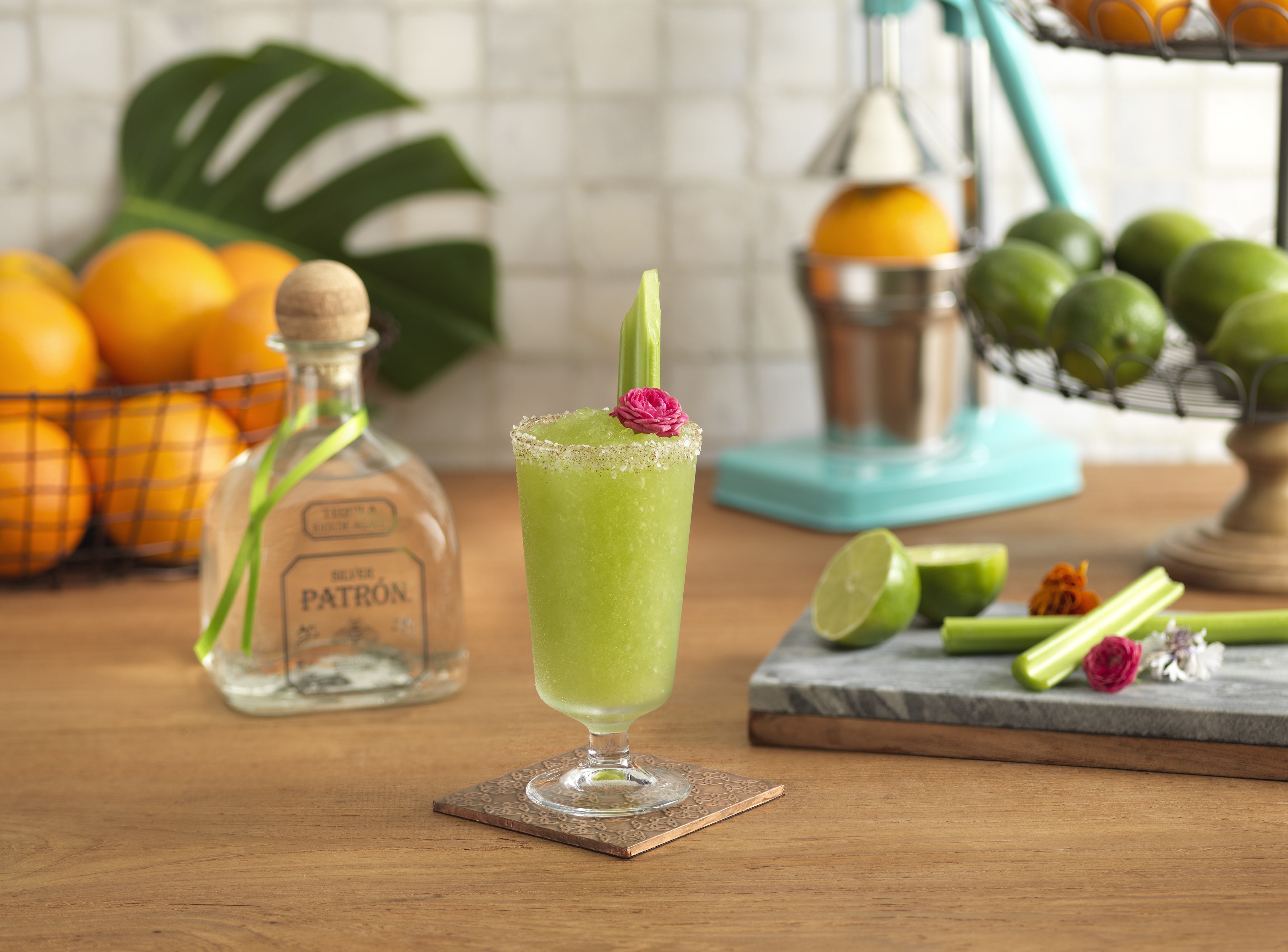 Verde Margarita
Blending the flavours of lime and celery with herbal notes of elderflower make this frozen Margarita fresh and vibrant, just like Mexico City.
45ml Patrón Silver
15ml Patrón Citrónge Orange
155ml Elderflower Liqueur
5ml Fino Sherry
5ml Agave Syrup
1 Lime Wedge
1 Celery Stick
1 Pinch of Salt
1 Celery Spear
Edible Flower to Garnish
Sugar for Rim
1. Rim a highball glass with a mix of sugar, maldon salt & celery salt.
2. Combine ingredients in a blender with crushed ice and blend until a slushy consistency is achieved.
3. Pour contents from blender into glass.
4. Garnish with celery spear and edible flower before a well-deserved siesta.