Prince Harry and Meghan Markle have chosen to make their home in the gorgeous city of Santa Barbara, California. The beautiful coastal landscape, proximity to LA and low-key but high-quality lifestyle make the city one of the most sought-after spots in California. Coupled with the outdoor recreation, arts and culture, and local wineries, it's easy to see why the couple chose Santa Barbara, one of the most coveted addresses in the U.S.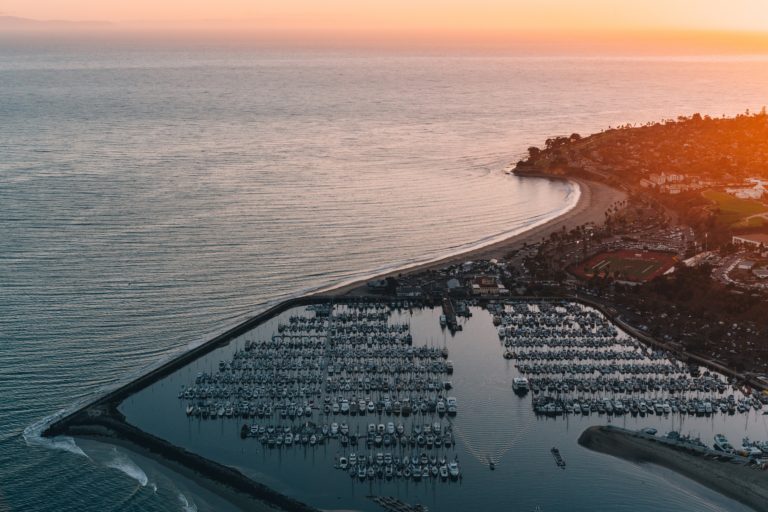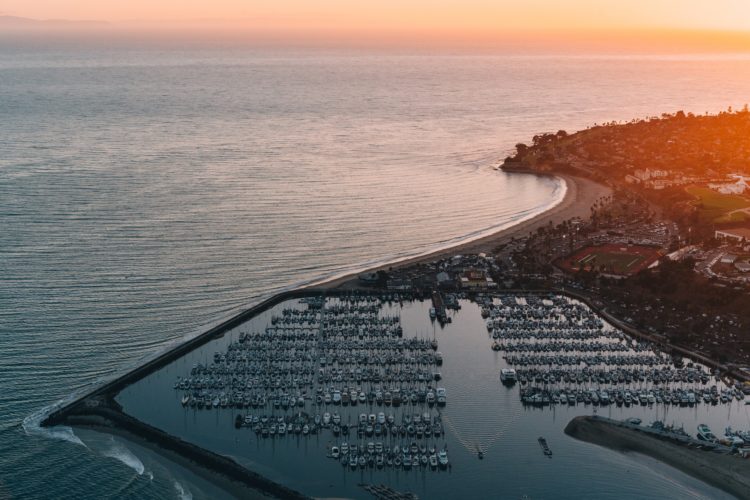 Getting There
Santa Barbara is a must-do on any classic Highway 1 road-trip, and the perfect spot to spend a few nights, soaking up the best that California has to offer. Located just under two hours from LAX, it's the ideal location for those who love the buzz of city life, but only if respite is on the menu for afters.
Where to Stay
Many of the homes are very well hidden from view with large hedges and gates, which helps give the privacy and discretion the local celebrities desire. If buying a holiday home here is a little out of the price range, visitors can still rest their heads at hotels that even the Royals would look upon approvingly.
This luxury hideaway re-opened its doors last summer after a 15-month renovation closure. Natural beauty meets classic luxury at San Ysidro Ranch, nestled in the Montecito foothills. This stunning retreat has a storied past sprinkled with celebrities and romance: Vivien Leigh and Sir Laurence Olivier exchanged vows here and it made a perfect honeymoon retreat for America's "royals" – John and Jackie Kennedy.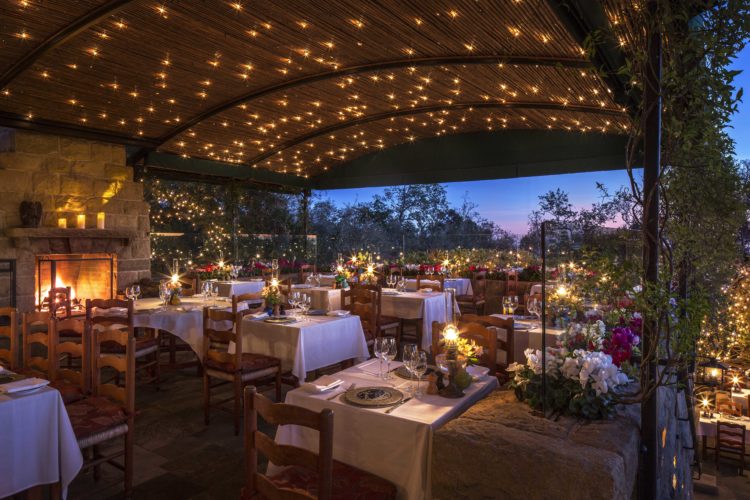 The newest of Santa Barbara's 5-star hotels opened last year and sits directly over Miramar Beach, framed by the beautiful Santa Ynez mountains. The whole experience is laid-back luxury at its best, but for a special treat check out the beachfront suites.
Perched in the hills above town, with terraced gardens and sweeping views of the Pacific, it feels like a private enclave that doesn't draw attention or flash—just pure relaxation.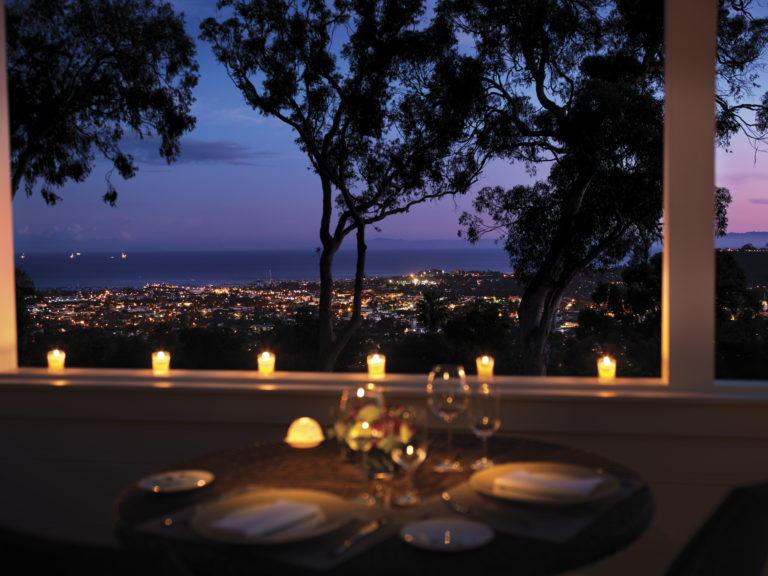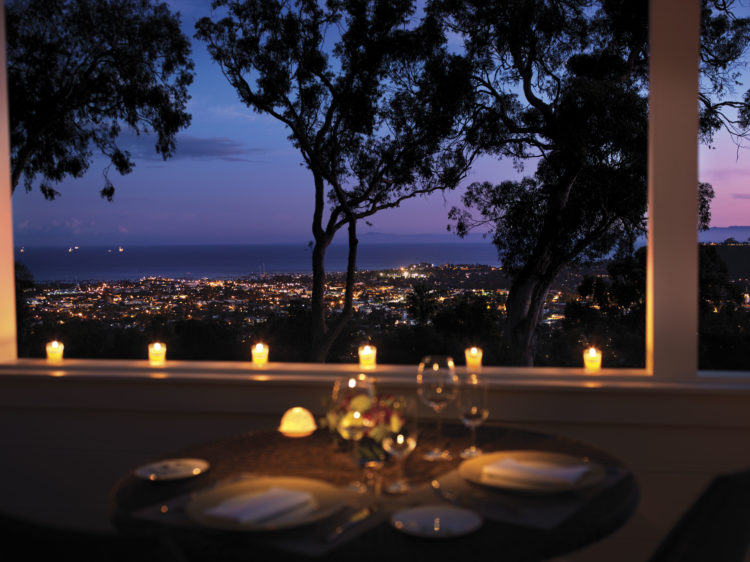 Expect ultimate five-star service a seashell toss from the ocean. This luxury lodging feels the most like a see-and-be-seen destination in the region—albeit in one where arriving for brunch in a chauffeured Bentley seems oh so normal. The waterfront property has onsite tennis courts and provides access to nearby golf courses. Guests can also use the Coral Casino Beach and Cabana Club, across the street at secluded Butterfly Beach. (The hotel is currently undergoing a renovation and reopening in 2021).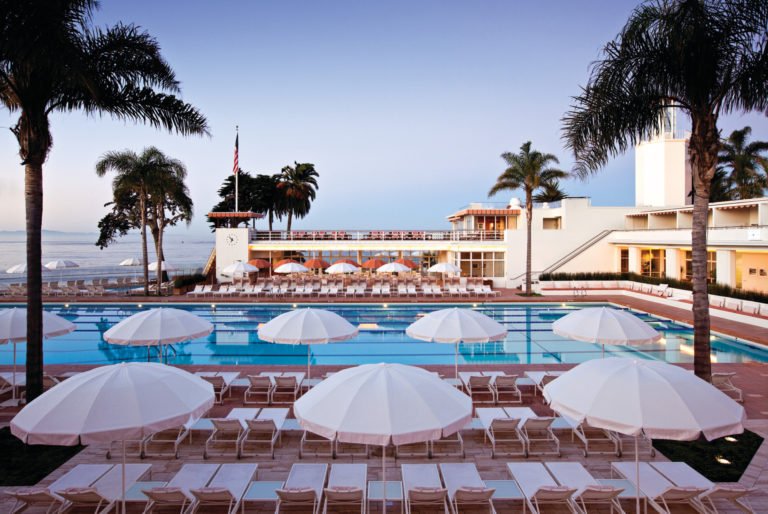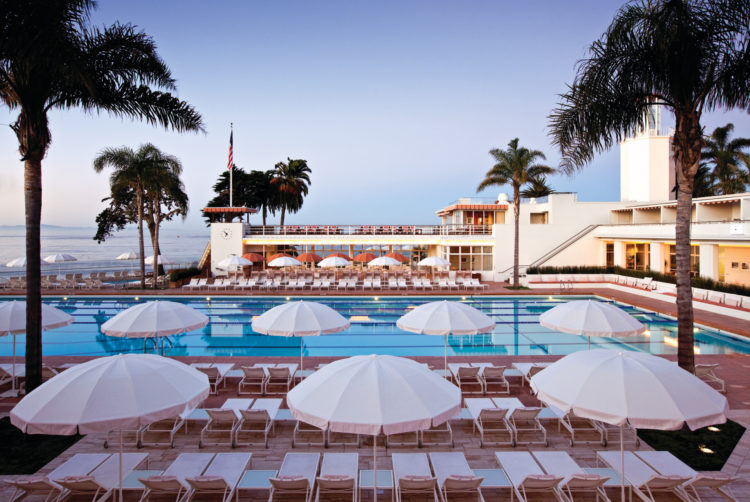 Culinary Hotspots
Visitors to Santa Barbara don't leave hungry, or thirsty for that matter.
Fresh-off-the-boat seafood, Santa Maria-style barbecue, authentic Mexican cuisine and other coastal-inspired creations all pair perfectly with local wines and beers. For high-end to buzzy, local's favourite restaurants include Caruso's, Tre Lune, Lucky's, Bettina and Sushi|Bar Montecito. For a casual treat check out Here's the Scoop or Rori's Artisanal Ice Cream.
For an elevated picnic game (this is Santa Barbara after all) try a curated by Santa Barbara Picnic Company. They'll customise a memorable alfresco dining experience and provide all the bells and whistles, from blankets, low tables, and pillows to food, wine, and cutlery.
With more than 200 wineries in the near-by valleys it would be a shame not to sample the local goods. Go wine tasting at Folded Hills' tasting room along Coast Village Road or at Summerland Winery, which are both part of Santa Barbara's Urban Wine Trail. For a very special experience, try a private wine-tasting at Sanguis, a high-end, boutique winery that also has distributors in London.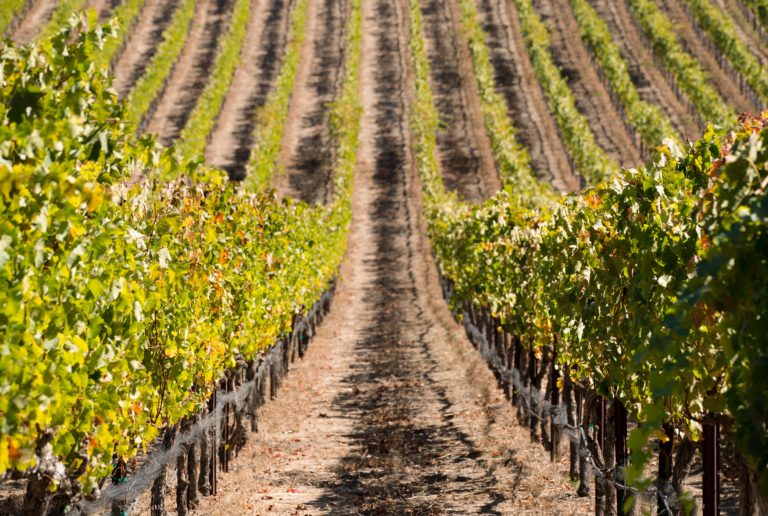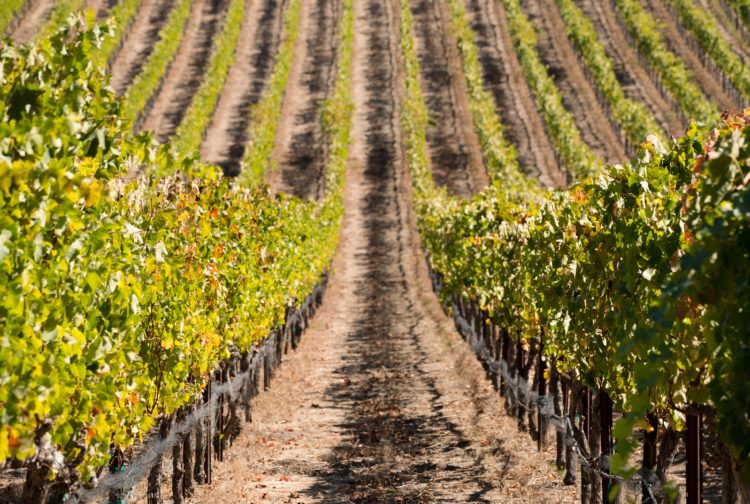 Outdoor Adventure, American Riviera Style
As visitors will learn, outdoor adventure in Santa Barbara is more about setting sail from the marina than pitching up at the campsite. Here's some local favourites:
Attend polo matches (when they start up again) at the Santa Barbara Polo & Racquet Club – we imagine Harry will enjoy teaching Archie how to play polo with private lessons there.
Charter a private yacht with the Santa Barbara Sailing Center. Sip Champagne and watch the dolphins go by as you sunbathe on the bow and enjoy views of the clear blue Pacific.
Book a private horseback ride with Los Padres Outfitters and enjoy sweeping views along the southern coast. Choose from a Montecito trail ride or a Summerland sunset ride right on the beach.
Santa Barbara and the surrounding areas feature some amazing trails to explore. Hike in the scenic foothills from the trails that start in Montecito, such as Cold Spring Trail, San Ysidro Trail and Hot Springs Canyon, or head to Inspiration Point for panoramic views about 1,800 feet above Santa Barbara.
California Culture
It isn't all fun and frivolity – Downtown Santa Barbara is a mecca for arts, culture and history, and holds some seriously impressive collections. Here are some ideas for your itinerary: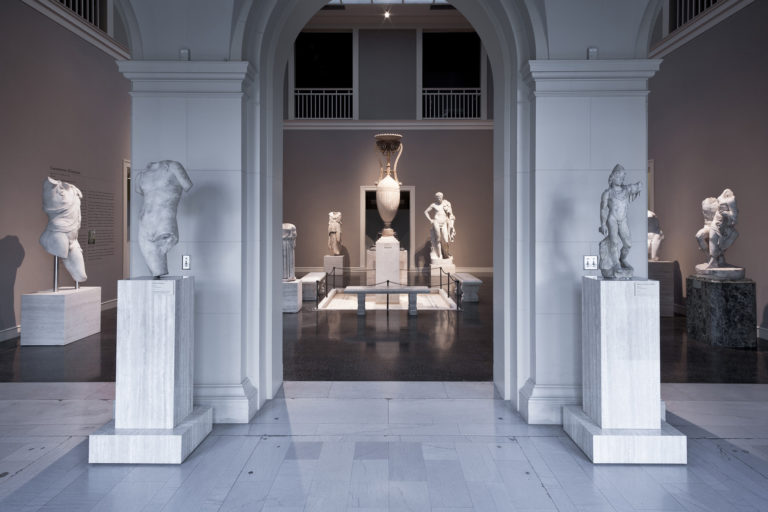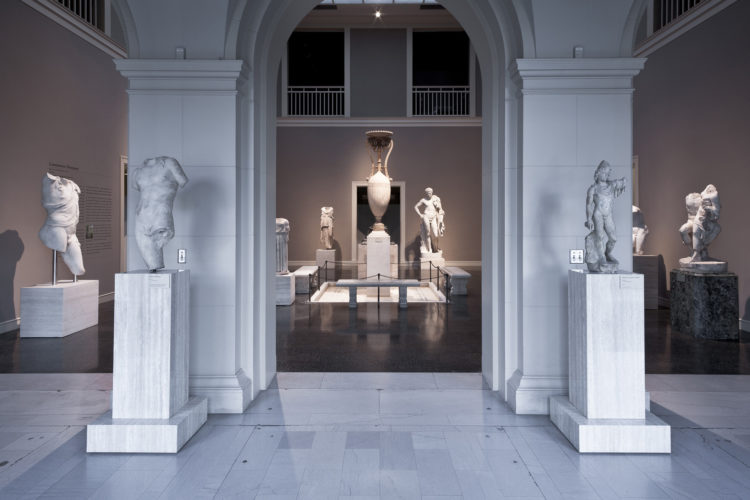 The Karpeles Manuscript Library Museum, located on State Street, holds some of the world's largest collections of original documents. Peruse the work of Beethoven to Darwin at this local favourite before heading across the way to the Santa Barbara Museum of Art (SBMA), which boasts more Monet paintings than any other West Coast museum and recently underwent a major renovation and expanded with a new wing.
Known as "Queen of the Missions" for its exceptional beauty, the Old Mission Santa Barbara was founded by the Spanish Franciscans in 1786. More than 200 years later, it's still an active parish church and a vital and enduring element of Santa Barbara's cultural landscape.
With a Hollywood history that includes Clark Gable and Charlie Chaplin, it's no surprise that the annual Santa Barbara International Film Festival is a key stop on the Awards Season circuit. The festival will be held between 31st March – 10th April, 2021 and will feature 10 days of screenings, panels, parties and red-carpet events, as well as the festival's tribute events that they are actually open to the public, allowing audience members get to hear directly from the year's best performers and directors during engaging Q&A discussions.
Visit (by reservation) the spectacular Ganna Walska Lotusland, a 37-acre private garden named one of the best gardens in the world.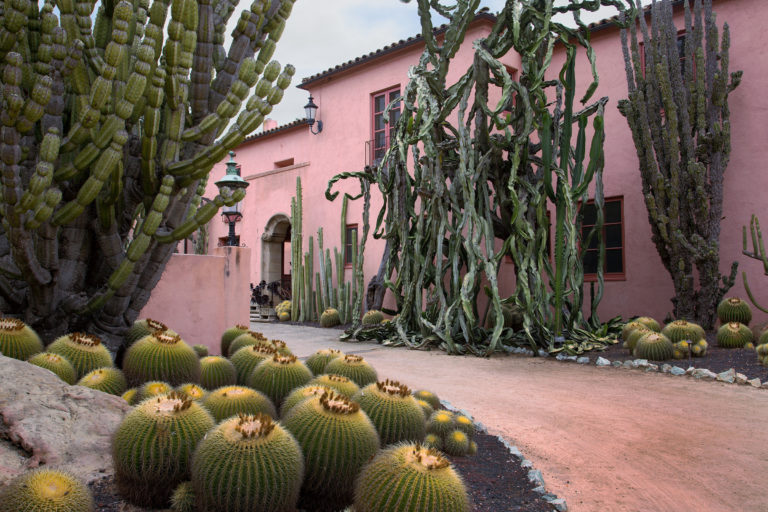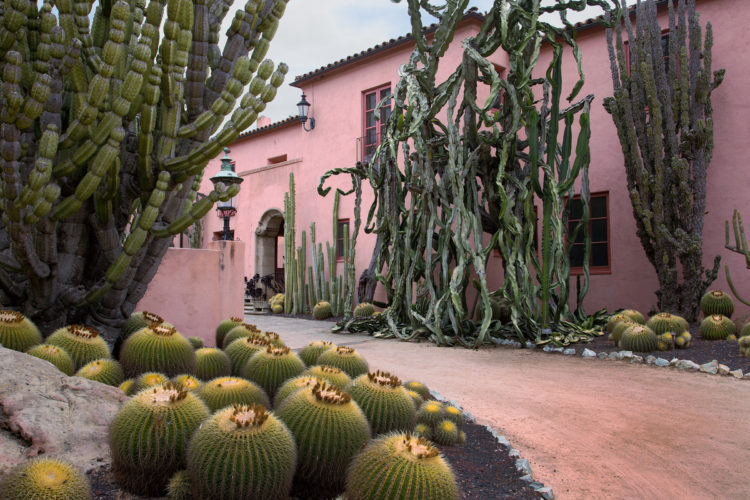 Abercrombie & Kent (www.abercrombiekent.co.uk; 01242 547 760) offers a four-night luxury trip to Santa Barbara – staying at Belmond El Encanto, with LAX Private Suite, car hire and flights from £4,500pp based on two people sharing.
For more information to help plan your trip to Santa Barbara, please visit visitcalifornia.com. If you're opting for a fly and drive holiday, strap in for an epic road trip behind the wheel of America's iconic cars with the American Collection from Hertz.