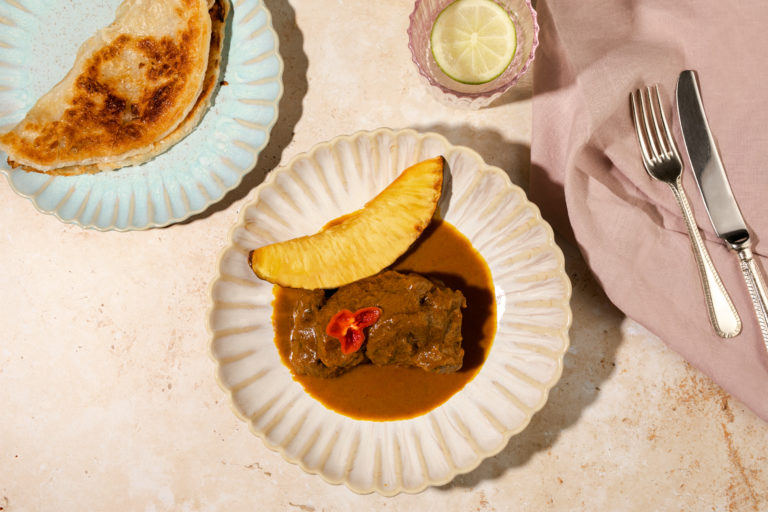 Brain child of winner of Channel 4 and Netflix's Five Star Kitchen, Dom Taylor, The Good Front Room takes the expectation of perfection and adds quirk and joy. Lover of Caribbean food and representative of his Great Aunt Myrtle's reserved room in the house, Chef Dom Taylor has not only won the show but also upgraded guests at the Langham Hotel's Palm Court from just a guest to 'A Very Special Guest'.
As you enter into Myrtle's Good Front Room, the rustic but polished features of wallpaper and prints depicting classic Caribbean ingredients like goat, plantain and sugarcane pop out of the standard Palm Court elegance. But it's not just the vibrancy of the decor, the staff outfits or even their charm that adds the most colour to your evening. Instead, the flawlessly harmonious blends of sweet, savoury, spice and tartness of the cocktails brings the joy of the Caribbean to the table for your night of lavishness. Favourites include Chef Dom's Punch – a rum punch with passion fruit liqueur, citrus and carefully selected spices, as well as the Carribean Queen – Tequila with salted caramel and tamarind. Every cocktail is a journey of the senses that invites laughter and good times.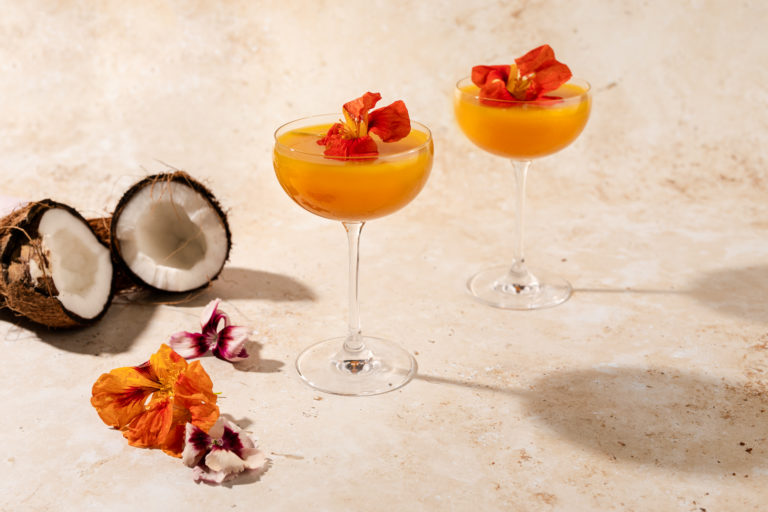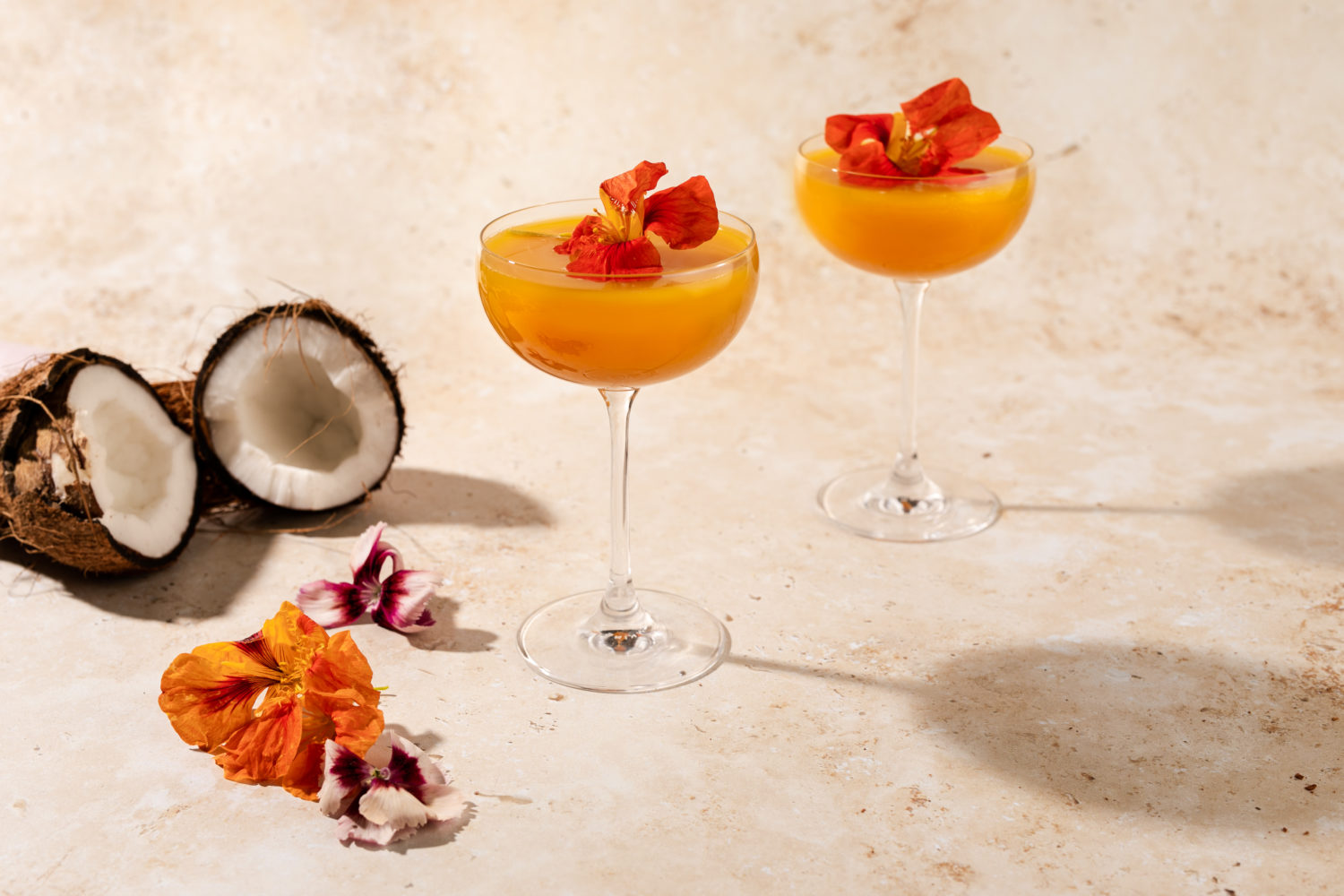 Fans of the show will recognise some of Chef Dom's mastered classics included in a beautiful collection of dishes such as his jerk chicken with plantain jam and blackened sweetcorn dressing, his signature curry goat with breadfruit and roti, ackee and salt fish cake with scotch bonnet aioli and pineapple and tomato chow, dark rum and raisin pork belly with pickled raisins and thyme salt crackling.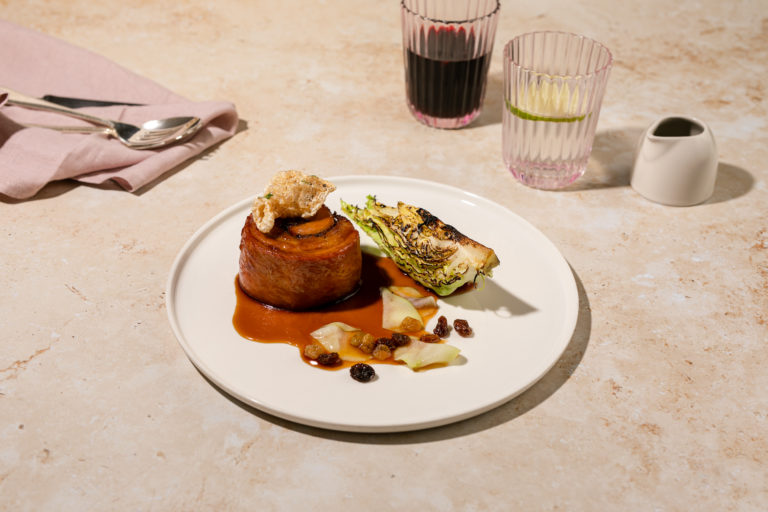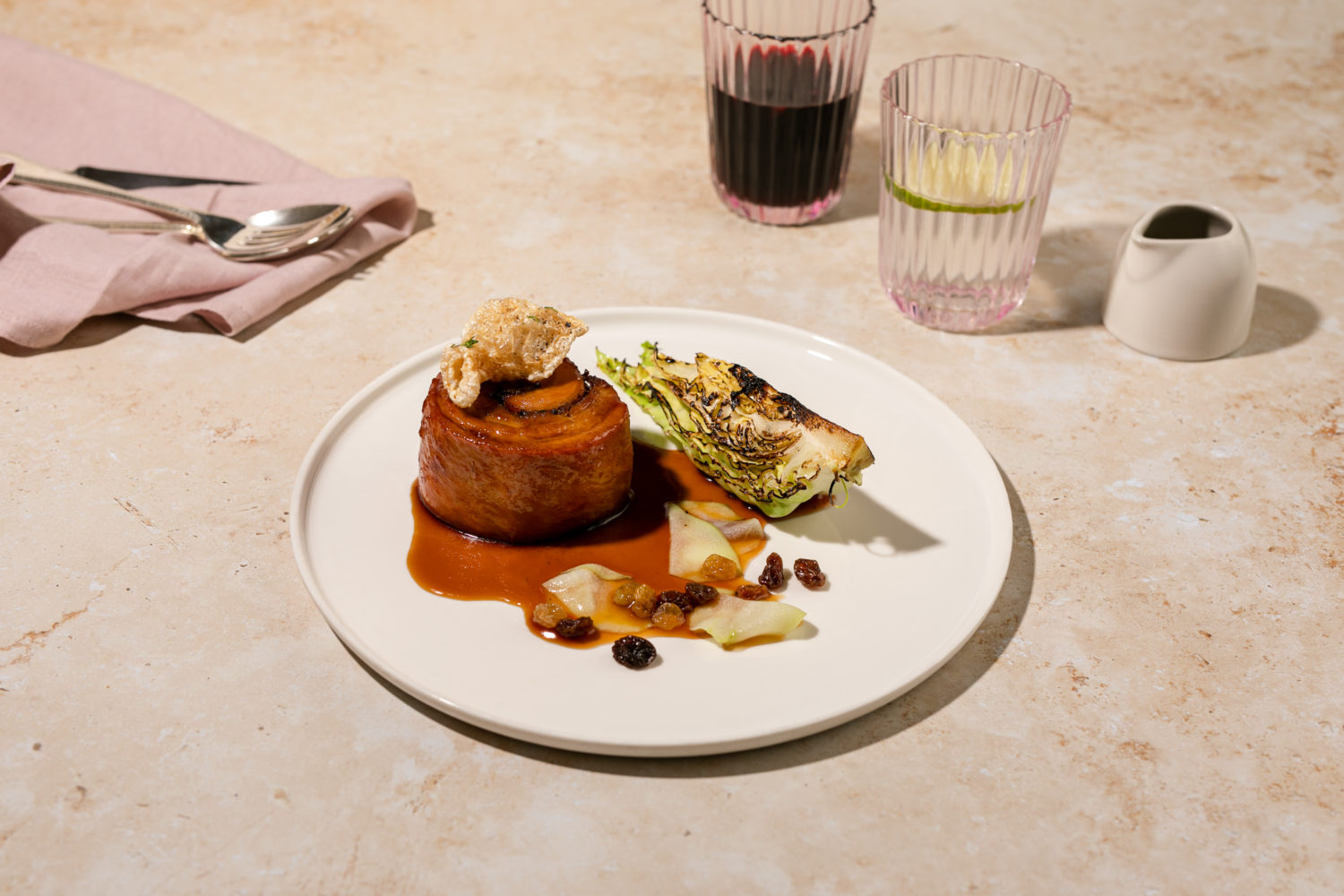 Alongside such fantastic dishes, true Caribbean excellence is seen in a complete collection of green banana gratin, perfected rice and peas, glazed plantain, okra slaw and full bodied chilli sauce. Saving room for desert, the authentic Bun and Cheese adds quirkiness to quality whilst the Cocoa Bean is a mammoth helping of indulgence and decadence. All of the flavours of the Caribbean condensed into a single meal which nurtures friendship and comradery alongside the representation of the gourmet Five Star Kitchen.
It's hard to top the expert approval of Michael Roux Jr. but The Good Front Room is enough spice, fire and delight to blow your socks off, with or without the incredible Scotch Bonnet sauce. Carefully balanced but never restrained flavour, Chef Dom explodes the pallet whilst introducing lovingly crafted homely Carribean dishes that bring the family to the Good Front Room.
Due to extraordinary demand, The Good Front Room has expanded its opening hours to include Wednesday – Saturday as well as Sundays. Whilst that gives more opportunity, places go quickly so worth securing a booking sooner rather than later.
https://www.instagram.com/langham_london/?hl=en
https://palm-court.co.uk/good-front-room/
1c Portland Place, Regent Street, London, GB W1B 1JA