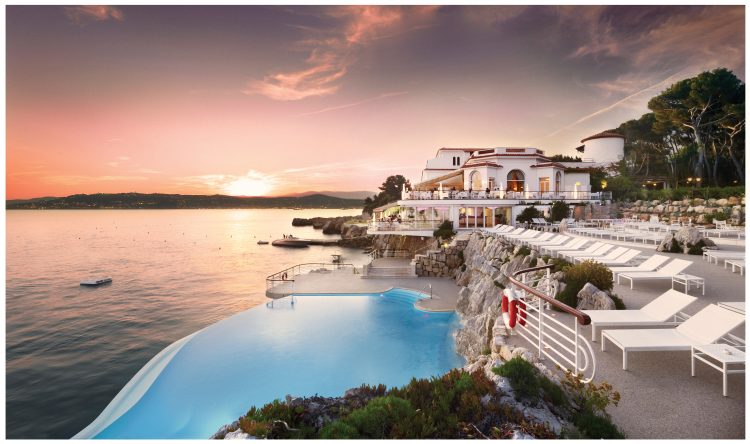 'Going to your happy place' is a simple technique used by those who frequently suffer from anxiety or stress. The basic principle is that when you close your eyes, and take a few deep, steady breaths, if you're able to focus on a place which represents a particularly happy and positive feeling then you should immediately be able to alleviate some, or all, of that stress.
Common examples of happy places are tropical beaches, with palm trees swaying hypnotically in a warm Caribbean breeze, or perhaps by the fire at home, feet outstretched towards the flames in a rapturous feline stretch which lasts the entire evening. It just so happens that my happy place is at an Oetker collection hotel.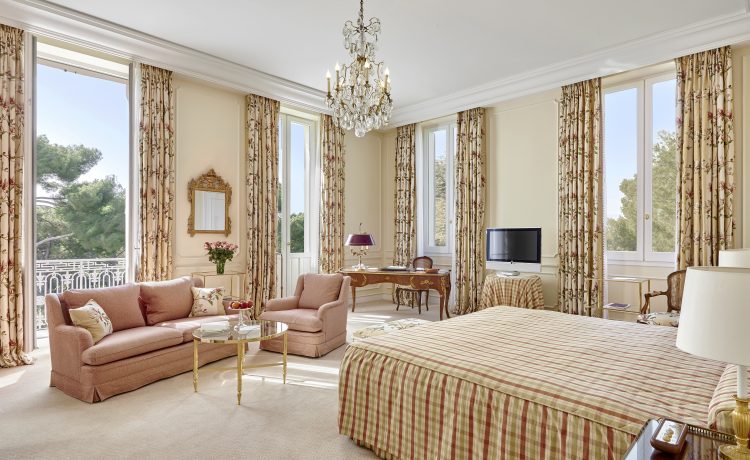 In 1891 Doctor August Oetker created a baking powder which changed not only his fortune but the fortunes of his family for generations to come. His baking powder became a German staple in the kitchen and his product line 'Doktor Oetker's' became a household name.
The business was, and remains, a strictly family affair and under guidance of August's next of kin the business grew exponentially over the following decades. The great-grandson of the original Doctor Oetker oversaw a period of hugely impressive expansion between 1981 to 2010 when he took the helm of the company. He diversified its holdings into a wide range of sectors including shipping, brewing and, of course, hotels.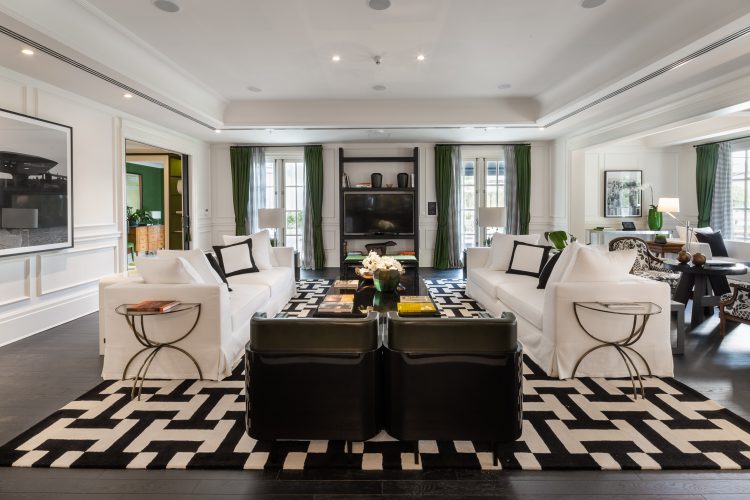 The greatly revered Oetker Collection now comprises of ten jaw-droppingly luxurious hotels of exquisite design, but it all started when 'Villa Soleil' in Cap d'Antibes opened as a writer's retreat in 1870. This was later to become the Hotel du Cap-Eden-Roc, and thus the legacy was born.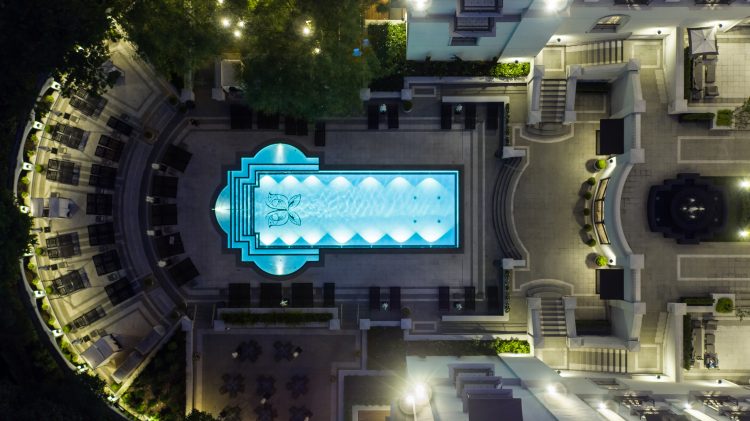 Since then, the nine other hotels in the group re-established global benchmarks for both excellence and opulence. Each hotel proudly bears its five star rating and yet never rests on its laurels – instead always looking for ways to improve, to thrive and to best the competition .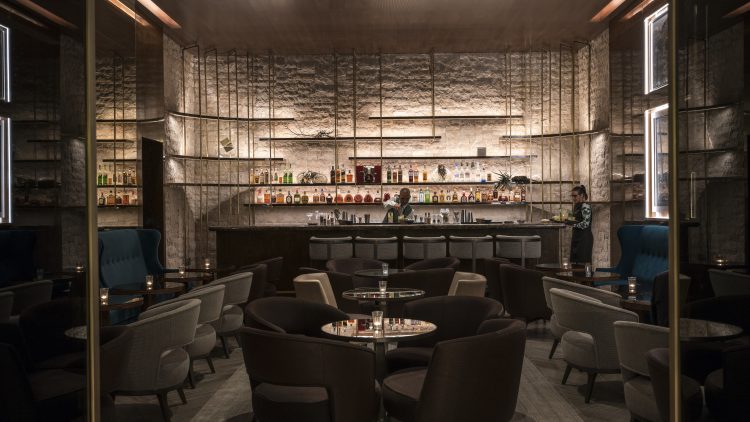 Now the hotels span the globe, they are; L'Apogée Courcheval, Brenners Park Hotel & Spa, Hotel Le Bristol, Château Saint-Martin & Spa, Eden Rock, The Lanesborough, Jumby Bay Island, Villa Stephanie, Palácio Tangara and Hotel Du Cap.
My own romance with Oetker blossomed in January 2018, five years after L'Apogée threw open its doors to the great and the good. The hotel, which is, and was, the newest addition to the Oetker Collection line up had been a truly no expense spared vision. The construction of the 53 room hotel cost an eye watering EUR 100 million; money well spent, I say.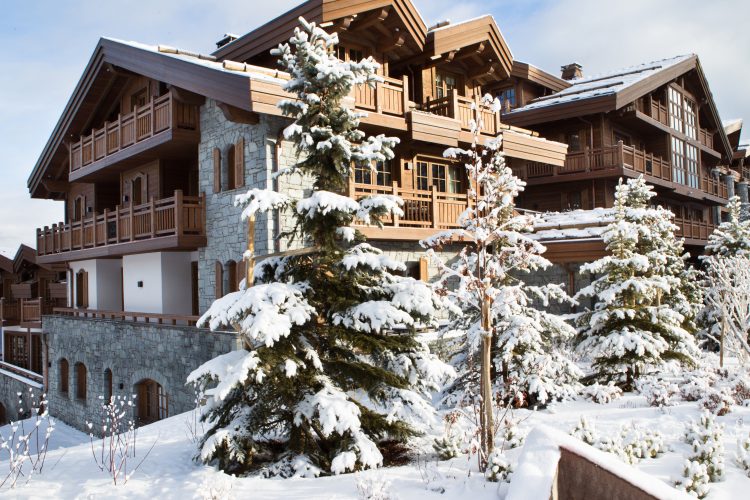 The hotel is a flawlessly executed masterclass in taking rustic chalet chic and modernising it in such a way that none of the 'apres ski' charm and cosiness is compromised. The hotel gave the sense of being one of a small group of fortunate guests, all of whom have been invited to a majestic family châteaux – but at 1,850 metres altitude. Soft dark fabrics, bottle green velvets and cheerfully crackling fires abounded at L'Apogée and it's true to say that, for me, it was love at first sight. I had found my 'happy place' at last.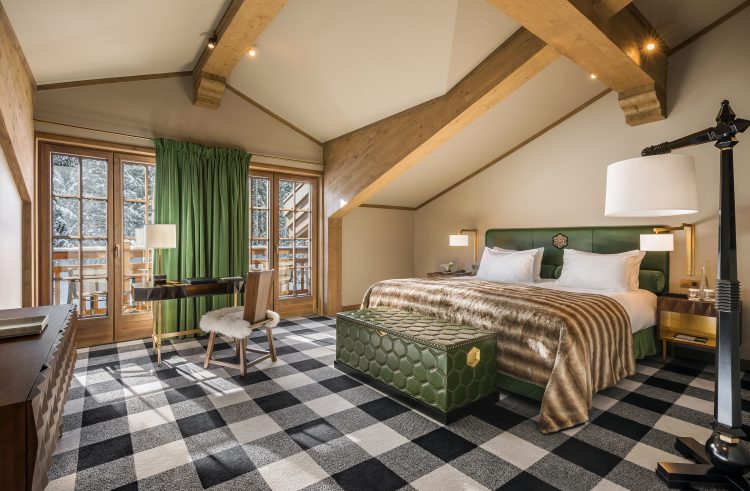 L'Apogée oozes luxury at every turn and in every facet of its remarkable offering. The hotel has two restaurants which sit adjacent to each other, both of which benefit from a serene view over the snow draped French alps. The first of the two restaurants, Le Comptoir L'Apogée, is a modern European affair with a choice few French classics thrown in for good measure. The second restaurant, Koori, offers slick, contemporary Japanese cuisine. Both are unseakably divine.
The hotel's spa is every bit as extravagant as one might imagine; dark lacquered wooden panelling and black marble sets the scene for refined tranquillity. The treatments available use gold, platinum and even caviar to rejuvenate and revitalise guests and transform them into walking deities.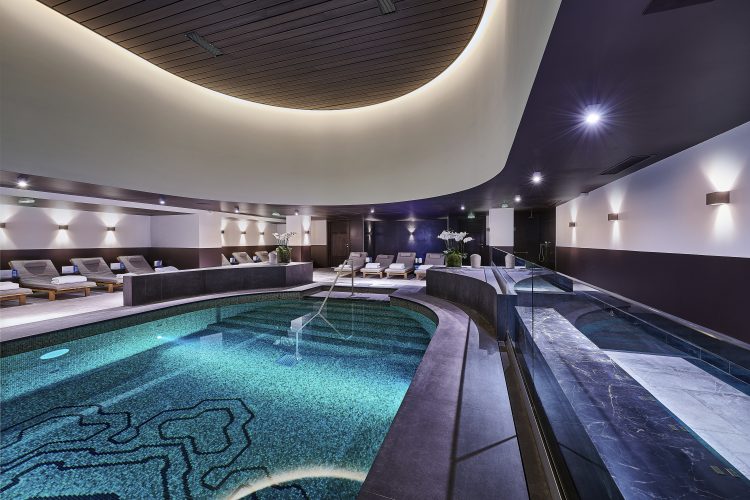 I was lucky enough to be staying in one of the two private chalets which are attached to the main hotel complex. This came complete with its own private butler, panoramically blessed terrace, outside hot tub, mini spa, cinema room and vast lounge area. I remember feeling like I had somehow unwittingly performed a 'trading places' spell with George Clooney or Roman Abramovich – which was a seed probably planted in my head in the knowledge that they both frequent the slops of Courchevel 1850.
I come back full circle to the concept of the happy place. I later mused that one's happy place should be somewhere that you can feel utterly at ease, an oasis of calm, if you will. The place should be full of comfort, cosiness and devoid of all the jarring harshness of reality, particularly given the current climate. L'Apogée remains my own personal happy place.