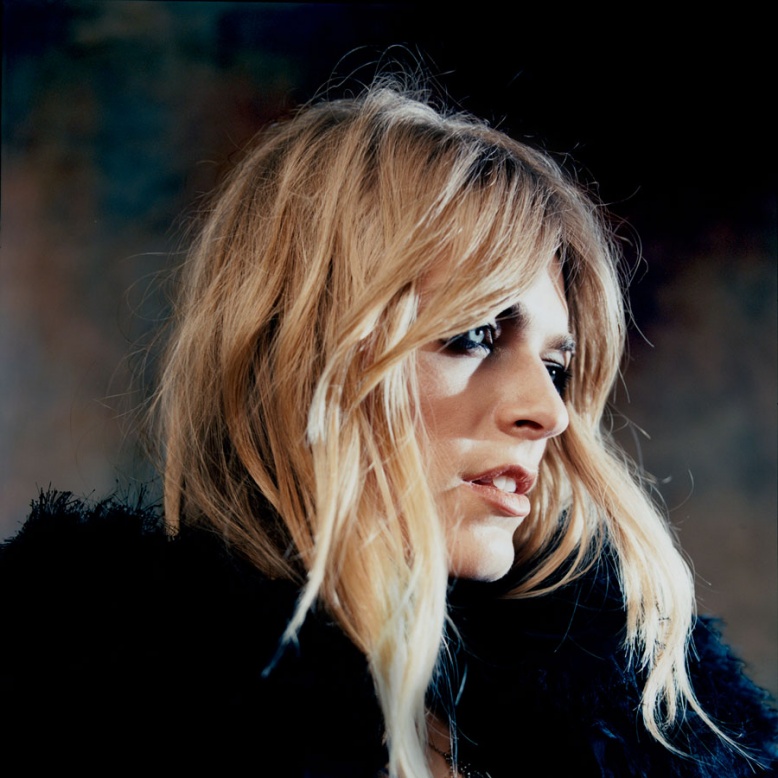 Being a born and bred Londoner, I make it my aim to indulge in the endless hustle and bustle of London's cultural living. So it was with great excitement that I was invited to attend an intimate gig at the newly opened Sam Wanamaker's Playhouse.
Set on Bankside with a view overlooking some of the great landmarks in London, our Winter Tale begins with Laura Doggett; the one-hour's traffic of our Jacobean stage.  As I entered the miniature theatre, I was seated on a velvet cushioned bench located on the first of a two-tiered setting with a direct view of the stage; the warmth of the candlelight was the main source of illumination for the site, its golden glow setting pace for what was to come next in this intimate show.
Swathed in a silver metallic floor length gown with jeweled kitten heels kindly provided from the Globe's costume department after an impromptu wardrobe malfunction, Doggett enters and sets straight into action accompanied by a three-piece band, entrancing the audience with her spellbinding performance of 'Phoenix' under the naked flames of beeswax candelabras.
Divided into two parts with a 15-minute interval, Doggett performed 14 of her tracks, written across the span of her teenage years up until now. It's hard to believe that at the tender age of 21, she is able to exude such emotion in her music that resonates with an audience of all ages. May I present our leading-lady:
1. You have an incredibly distinctive voice, has singing always been what you wanted to do?
Singing is something I've always loved but I only did it for love. It is a long journey of realising it could be a career too. Song writing was just my way of having a voice and to be able to talk about things I cared about and put them in song as opposed to bug my friends with. It always had more impact when people heard my point of view through song – so I feel very lucky that I have a way to express myself and feel my voice has developed as a tool for me to communicate with people. I can only thank luck and circumstance for it being a bit different.
From the construction of her lyrics to her distinctive husky voice that harkens to the undertones of Nina Simone with a splash of Florence Welch, her giggly girlish charm seeps through, easing the intensity in the air as she introduced each song with a mini prologue – that's where the young girl inside is hiding, writing the lyrics to 'Sometimes' during her GCSE's whilst listening to Tracy Chapman and stroking her pet rabbit she explains, revealing her slight social awkwardness which only makes her aura more infectious.
2. Do you have any rituals before you go on stage? How do you prepare?
Before I go on stage, I do a really good warm up both body and voice. I relax, don't really chat, but enjoy other's vibes, sometimes I try and figure out what I'm going to say, drink loads of hot water, ginger, lemon and honey and breathe in the steam from the drink, listen to my playlist, and do some insta vids for online!! It's the best job ever – I'm always learning how to best get my songs across to people so I try to really evaluate performances to make them better every time. With experience I can achieve my goal of being a confident and emotive communicator.
Doggett has had a busy 2014, supporting John Newman on his UK tour, performing a prior intimate gig at the Royal Albert Hall, working hard on her debut album, as well as recording the chilling soundtrack 'Old Faces' for ITV's Broadchurch season two trailer, which she also performed.
3. Can you tell us of any plans that are in the pipeline for 2015?
I'm supporting Years and Years in March, which I'm excited for and playing the great escape festival, which I found out today! I'm planning on playing as many shows as possible – to learn my craft and to learn from other performers and to connect with as many people as possible! I'm excited to show people more music.
I sat hypnotised, listening intently as many others surrounding me did, song by song, connecting with her sultry voice that echoed through the wooden beams as she recited her life experience. Whilst she is able to draw you in and take you away to another world with her intensity, so she was able to bring you back with her humble charisma. I found myself giggling along with her like a schoolgirl after each song break. We, as an intimate audience, listened to how the likes of 'Mr. David' and other songs came about. Much of her inspirations come from daily instances and moods, yet still possessing an ethereal quality to them.
4. The lyrics you produce are very soulful, what has been your inspiration for hits such as 'Phoenix', 'Moonshine' and 'Old Faces'?
Inspiration for every song comes from different places – but my main rule is for everything to be honest and come from a deep place so I can perform it forever, and still feel the emotion I did when I first wrote it. Each song is ruled by it's lyrics, and it's meaning. Phoenix is about how you become what you need to be for the things you love, Moonshine is about finding that place or thing which allows you to escape from everyday life when it gets too much and Old Faces is about finding my voice whilst moving on from somewhere smaller to somewhere bigger (both physically and mentally) inspired by my different hometowns.
Halfway through the second part she propped herself on the piano, performing her own rendition of Belinda Carlisle's classic 'Heaven is a Place on Earth' mashed up with Lana Del Rey's 'Video Games', a performance she concocted with a Doggett twist.
As the night eventually closed in, it was only fitting to round off with her most recent single 'Moonshine'. Laura Doggett is definitely a dark horse to watch, a young woman beyond her time, swathed in silver serenading the night, the Lunar lady in her own right.
Order of performance:
Phoenix
Into the Glass
Part Time Friend
Mr. David
Champagne Problems
Lizard Lady
Full Moon Monday
INTERVAL
End of the Road
Beautiful Undone
Old Faces
Heaven is a Video Game
Sometimes
Language of my Heart
Moonshine
'Old Faces' is now available on iTunes, purchase it here.
Follow Laura Doggett on Twitter: @lauradoggett