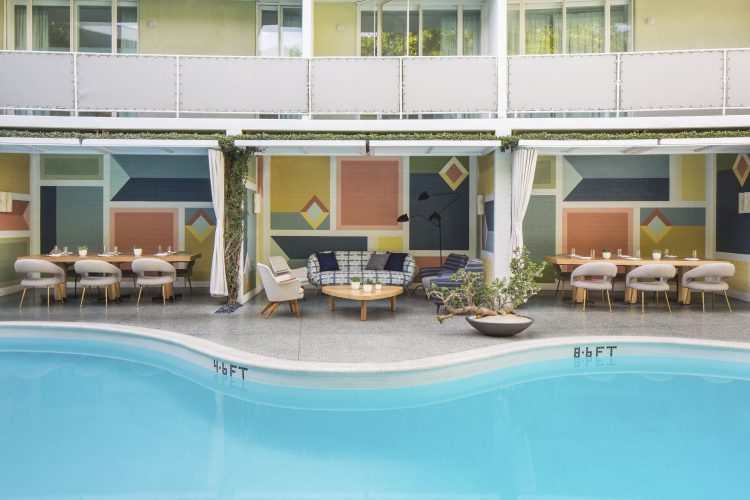 Take a seat in a private enclave, hand painted in a rainbow of bold and beautiful colours, with handcrafted oak tables and gilded lounge chairs. Viviane's setting couldn't be more tranquil, dining al fresco overlooking the crystalline waters of the pool and surrounded by a majestic overhanging tree.
The food is a work of art, as pleasing to the eye as it is to the palate. The lunch menu devised by celebrated chef Michael Reed, a graduate of the Culinary Institute of America, features an array of mesmerising dishes and mouthwatering, in-house crafted cocktails. Expect vibrant dishes, made with fresh produce and perfectly arranged on the plate like masterpieces.
To start your unforgettable lunch begin with a refreshing Heirloom tomato and watermelon gazpacho followed by a creamy Fig, Prosciutto and Burrata drizzled in aged balsamic. This is not just a lunch, this is an exploration of bold flavours and perfect presentation. The exotic Hawaiian Kampachi Crude made with charred pineapple, cashew and chilli is simply unforgettable. The vast menu is executed with elegance and precision and delivered in quick succession so you are never left waiting even for a moment. With innovative dishes served under the Californian sun and outstanding service, Viviane is the home of the Hollywood power lunch.
@vivianerestaurant
9400 West Olympic Boulevard, Beverly Hills, CA 90212