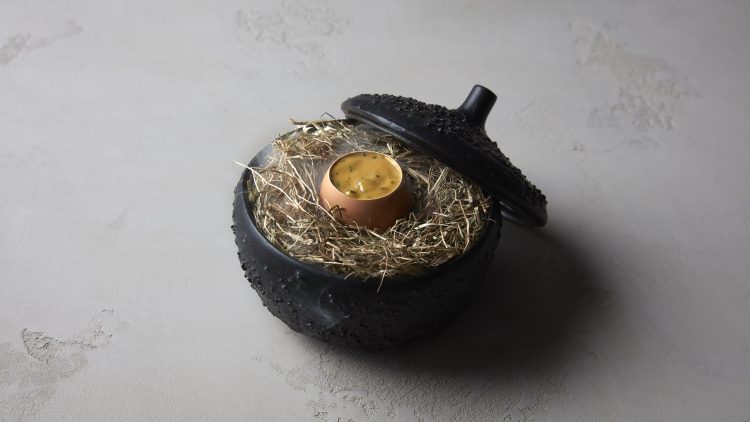 The opening of 'Hide' represented an event so eagerly anticipated and with such surrounding hype that it was practically the Messianic Second Coming. The venture is the brainchild of Ollie Dabbous and the veritable Aladdin's cave of extraordinarily fine wine, Hedonism Wines found on the far side of Berkeley Square. The venue works like a gastronomic triptych with the eponymous 'Ground' and floor 'Above' operating as restaurants, with a magical bar 'Below'. 
Hide does exactly what it says on the tin and provides a discrete and welcome sanctuary for eager diners to throw caution to the wind and indulgence themselves a little. Above is the sleek, fine dining end of the story. Here a breath-takingly adventurous tasting menu, also with on-trend vegan and vegetarian options, delights diners from lunchtime through to the night. Stand out options include the white beetroot with caviar, horseradish and lovage and the Cornish mussels with saffron.
Below is focused more on intimacy in an environment which is warmly welcoming and relaxed. The restaurant revs into life from the early hours as it starts serving its delightfully decadent breakfast from a crisp 7.30am. The gentle clatter of cutlery on crockery reverberates against the pale pinewood surroundings and truly makes one feel at home. The sea bream cooked which is cooked at your very own table in its own stock is a culinary triumph and the only cruelty is having to brace yourself to do battle out on Piccadilly once the last morsel is consumed. 

@hide_restaurant
85 Piccadilly, Mayfair, London W1J 7NB