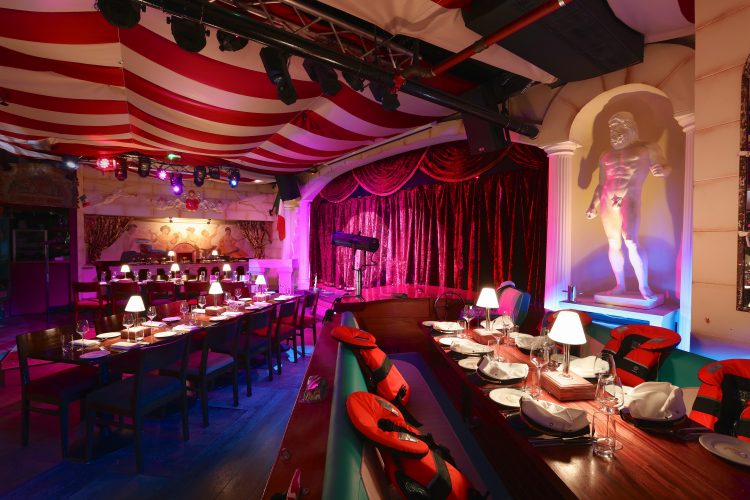 Bunga Bunga opened its legendary venue in Battersea six years ago, now they have crossed the river to Covent Garden to put on an even bigger, more glamorous and hedonistic show than ever before.
The ground floor hosts a family pizzeria and bar but downstairs is a dark and decadent world full of outrageous thrills and extravagant showmanship. Accessed through a dingy meat locker, you are greeted by fascinating entertainers that will shock and enthrall you in equal measure. Behind the heavy red velvet curtains, under the glittering lights there is a provocative show, with everything from burlesque to circus acrobats, it is certainly not for the faint of heart.
Sip kitsch cocktails such as the Balotelli which is served out of Mario Balotelli's head and is a concoction of cherry-infused Belvedere pure vodka, cranberry juice and lemonade, or try the Italian Culo served in a perfect mould of an Italian woman's bum, made with Bacardi Carta Blanca rum, Red Bull Tropical and lime. Dine on a generous Italian feast, complete with shots of Limoncello and karaoke. Bunga Bunga's success is the art of surprise, so we won't unveil all of its secrets but we can promise you this, you won't find a more seductive or entertaining night in the city.
covent-garden.bungabunga-london.com
167 Drury Ln, London WC2B 5PG