This Christmas, the House of Creed is delighted to present a unique leather Explorer Collection developed in collaboration with Olivier Creed and inspired by years of heritage and craftsmanship.
With the most magical time of the year fast approaching, discover the perfect way to make a statement under the Christmas tree with Creed's debut line of luxury leather accessories for the most stylish and luxuriously scented Christmas.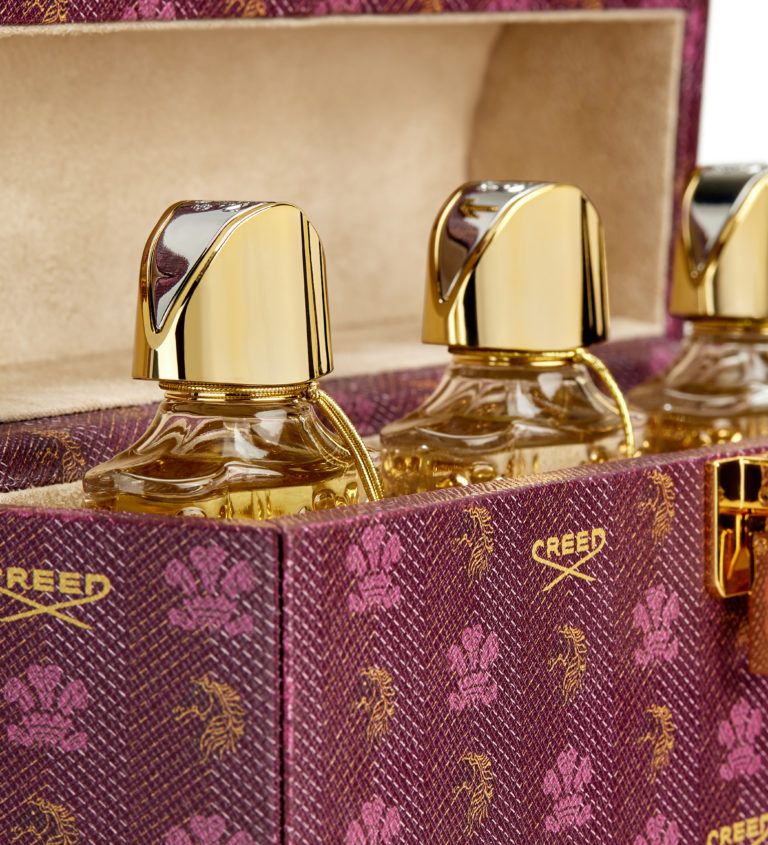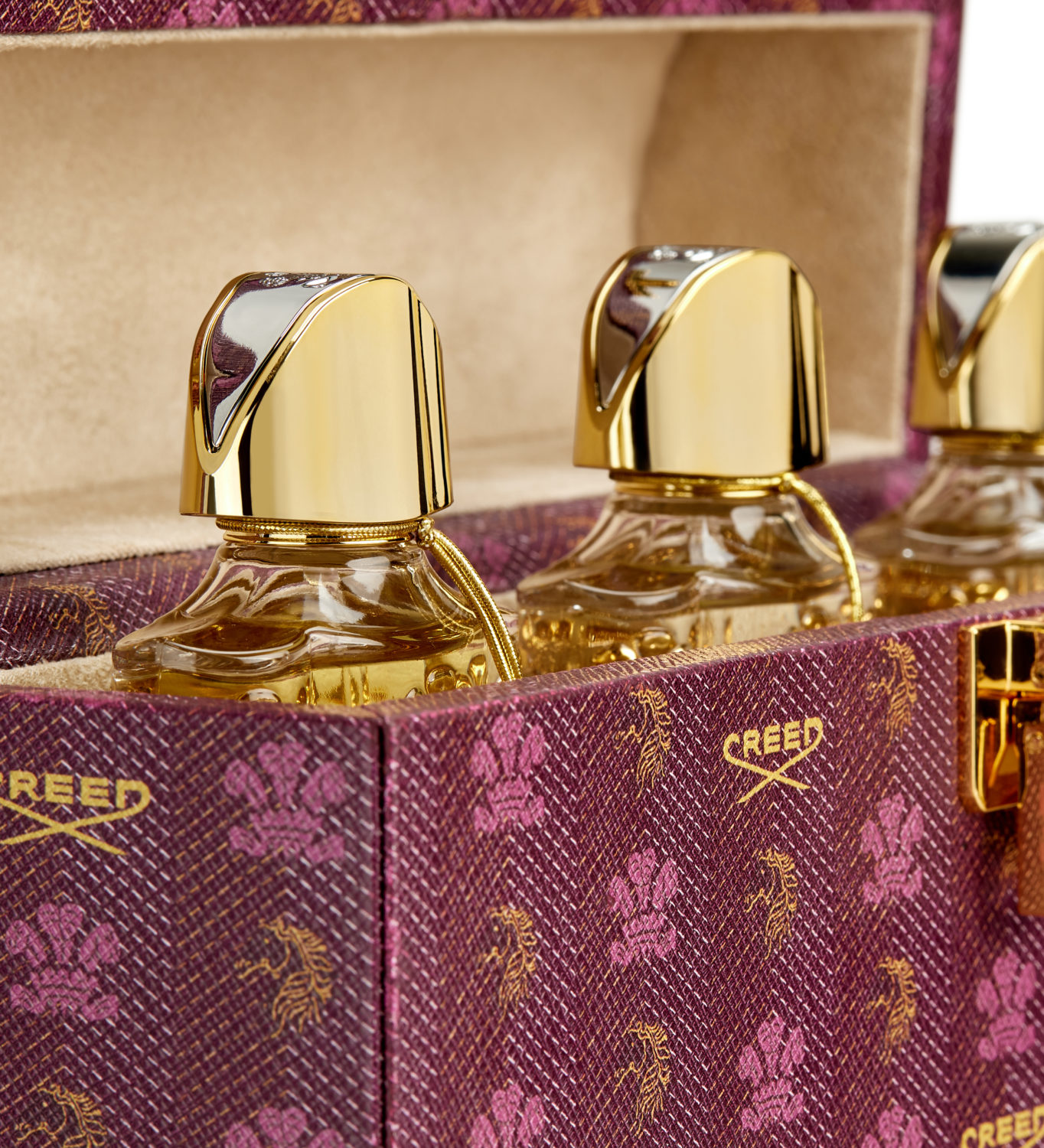 For the first time since the creation of the brand in 1760, the House of Creed
introduces a collection of exclusive leather products, developed closely with Master Perfumer, Olivier Creed to bring to life the leather Explorer Collection.
Inspired by his father's oceanic travels, Olivier Creed looked to the design of the trunks that boarded the Empress of Canada from Vancouver to Kobe to develop this unique collection. After seeing photographs of his father next to the stacked trunks and delicate vanity cases, Olivier knew this would be the perfect way to store some of Creed's most treasured fragrances with exquisite objets d'art.
A repeat pattern that is reminiscent of the elegant styling of the time is prominent as these exquisite hand-crafted Italian leather accessories become the perfect travelling companion.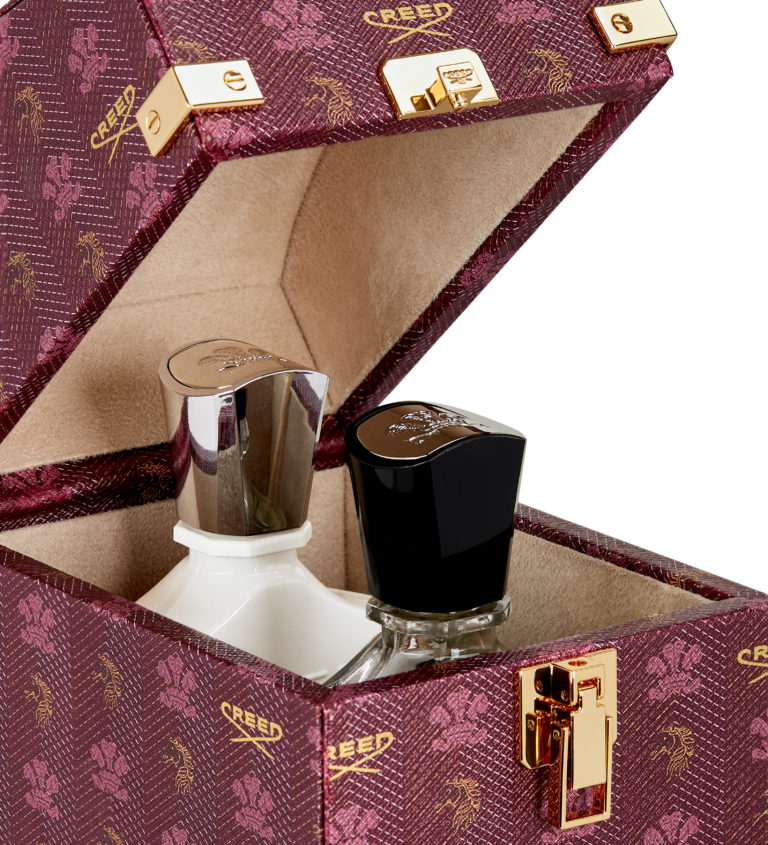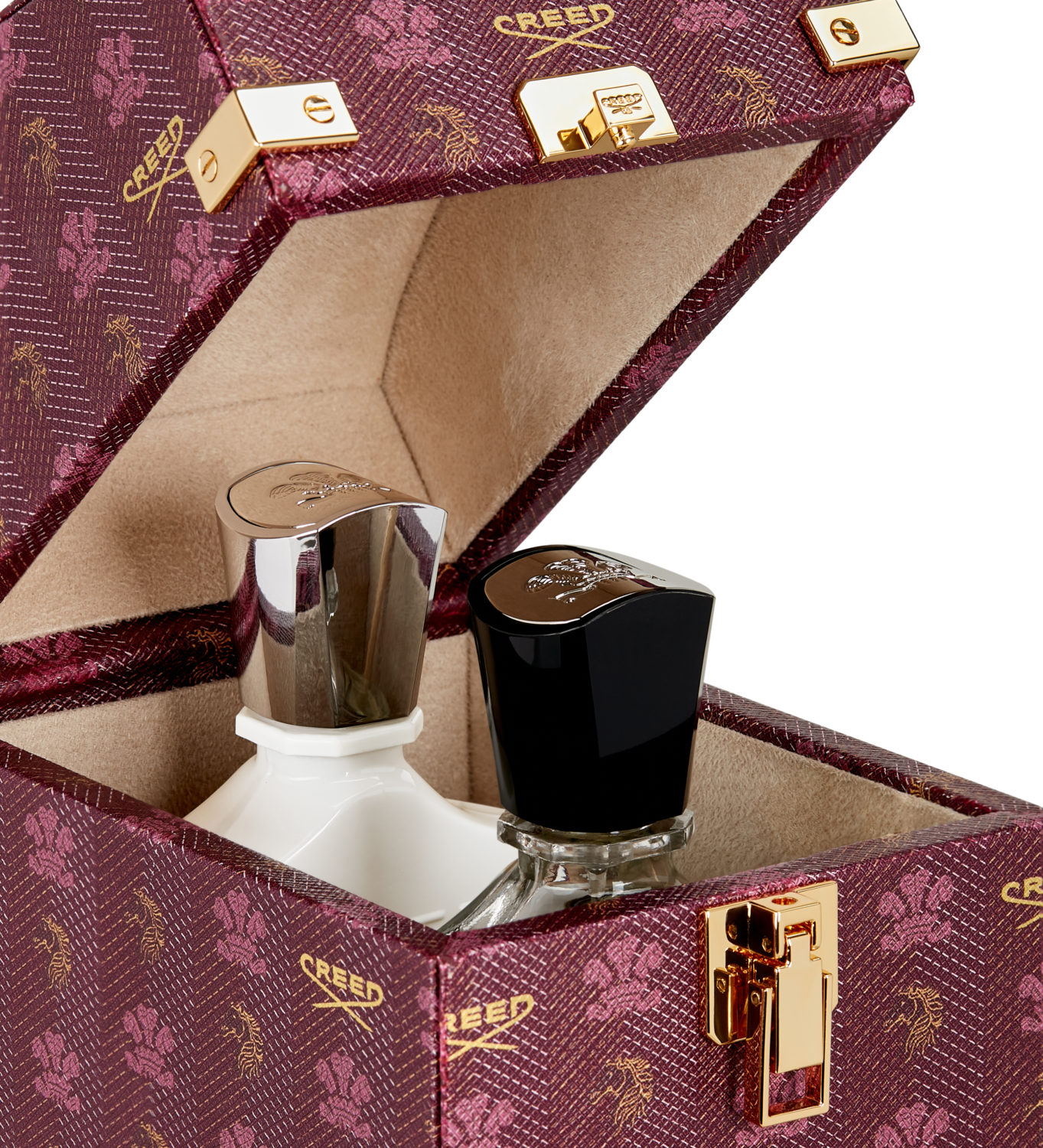 The collection – comprising of three trunks, two perfume sleeves and two candle holders – was hand-crafted using the finest Italian burgundy leather. It is completed by a beautiful royal grey suede interior, a homage to the history of the 260-year-old brand, born after a pair of scented leather gloves were delivered to King George III. A celebration of the past with a modern, yet traditional design.
Available in three formats, the trunks were created using the exclusive
monogrammed Creed leather with polished brass hardware on the lock and feet. An exquisite brass branded plaque on the inside completes these incredible objets d'art and the interior bottle fixture is removable, transforming luxury gifting into beautiful accessories.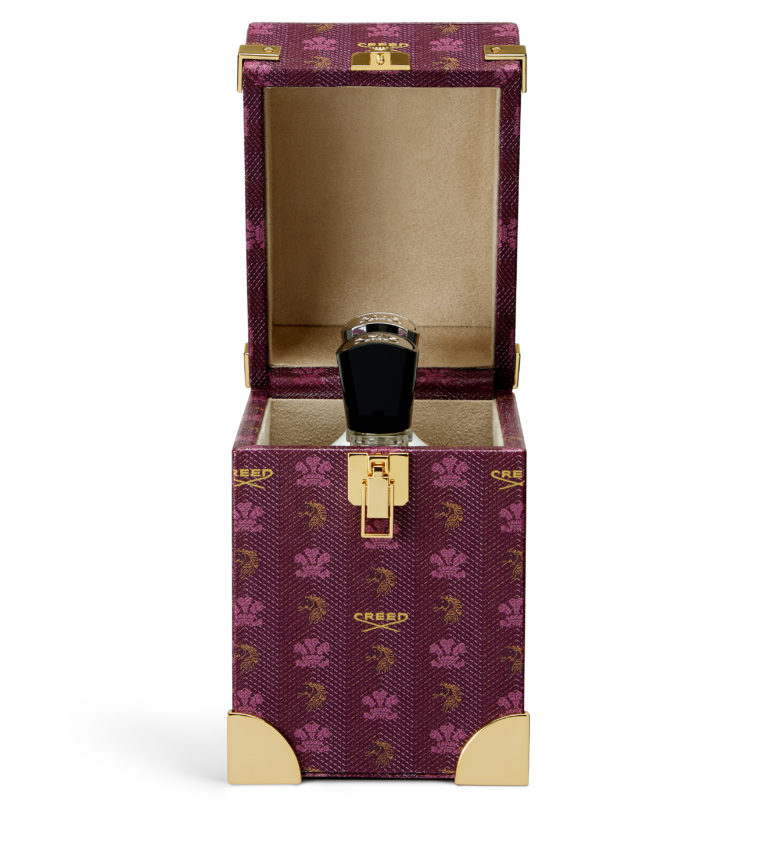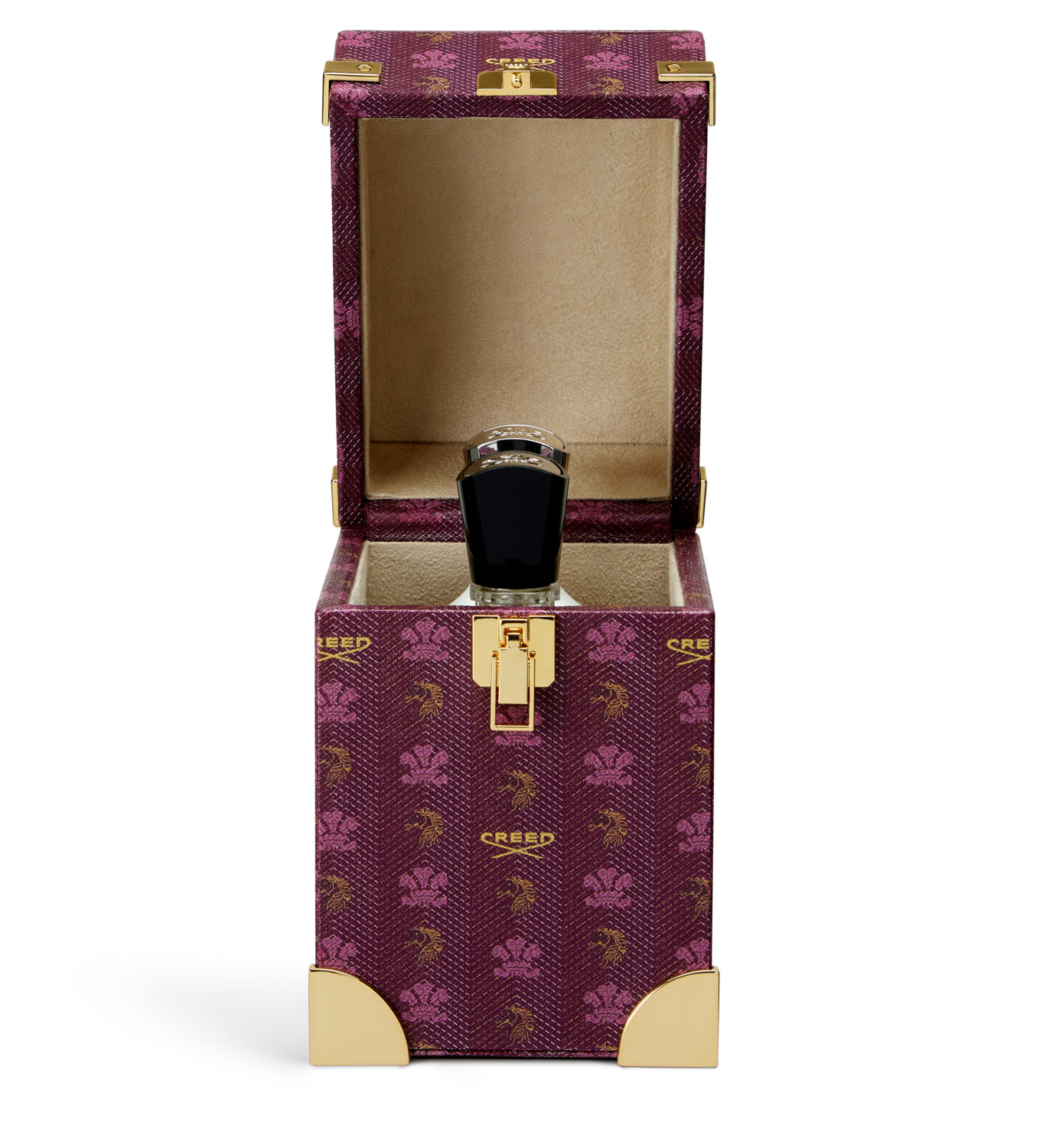 The first trunk fits two 100ml fragrances, the second is designed to fit three 75ml Royale Exclusive bottles and the third, an ode to travel, fits two 250ml from the Heritage and Royale Exclusives collection, including a Creed leather travel-friendly atomiser.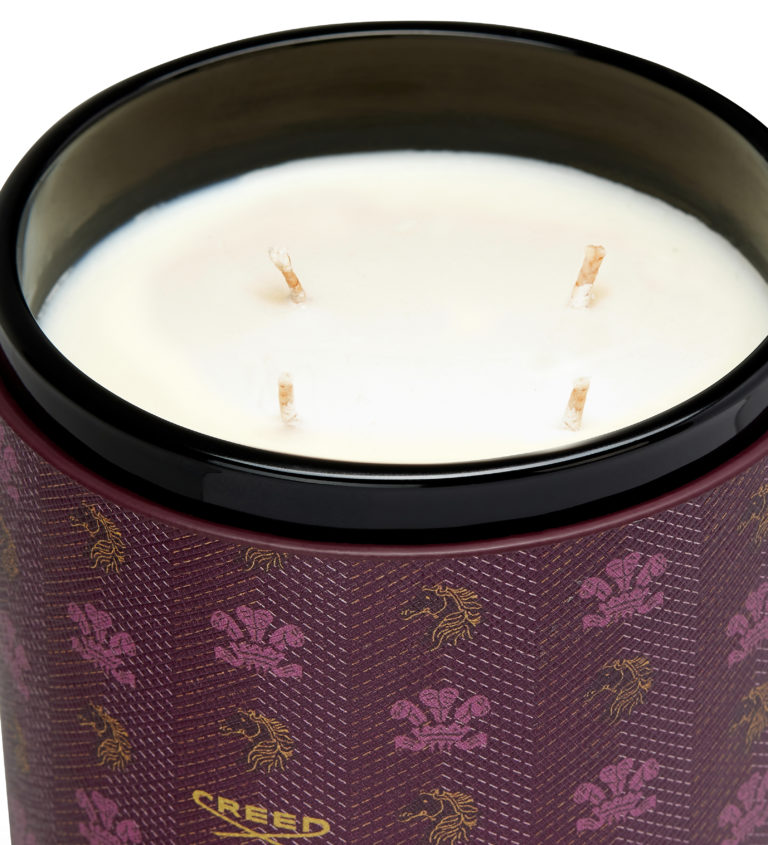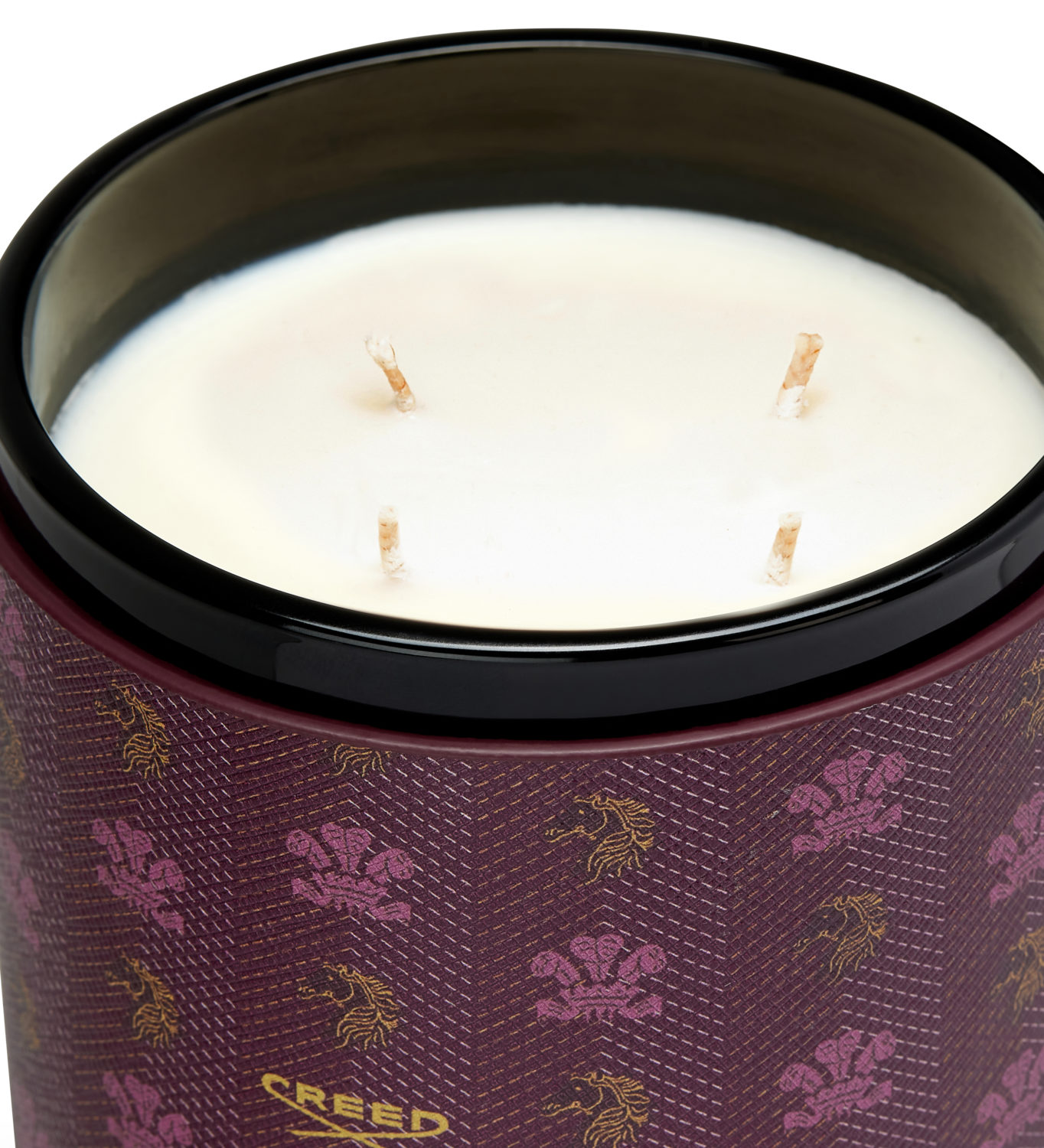 Beautifully crafted candles are available in three formats 220g, 650g and 1680g, in the delicate scents of Birmanie Oud and Vanisia. Inspired by Olivier Creed's travels around the globe, they are presented in a brand-new glass vessel and dressed in burgundy leather for the medium and large size formats.
The Limited Edition Explorers Collection will be available to buy online and in store from 10th December.