Heading abroad in search of some more reliable sunshine? You might have been stocking up on SPF since the January sales but before you get to your dreamy destination and start lathering on your holiday favourites, have you considered a beauty plan for the flight?
Flying isn't kind to our bodies – cue sweaty foreheads, dry lips, frizzy hair, spot breakouts, puffy eyes and dehydrated skin. Why? It's often a turbulent combination of lack of sleep, stress from travelling, UV damage, air conditioning, high altitude causing water retention, and the main culprit – extremely dry air on the plane.
The air in a cabin is around 20% humidity and our skin is happiest at a level of 40-70%. This lack of humidity leaves our largest organ incredibly dehydrated from the inside-out. You might also notice dry lips, hands, eyes and nose. In turn, your skin might start producing extra oil to compensate for the dryness (hello shiny forehead).
With this in mind, we've created a list of in-flight beauty essentials – all under 100ml – so you'll be feeling and looking fresher when you land in paradise.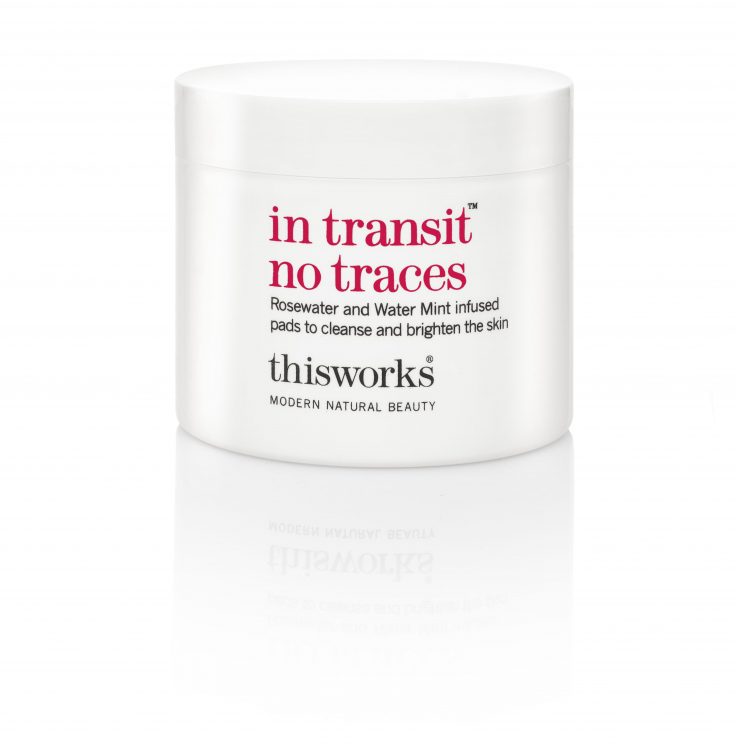 This Works In Transit No Traces

These biodegradable pads are perfect for cleansing on the go – with no mess or hassle. Gentler than make-up wipes and made from 100% natural cotton, the pads will remove impurities and hydrate the skin with a blend of natural plant oils, anti-inflammatory Sweet Almond Oil and anti-bacterial Water Mint. A tub of 60 provides that much-needed fresh feeling when flying and while you're holidaying.

£18 for 60 pads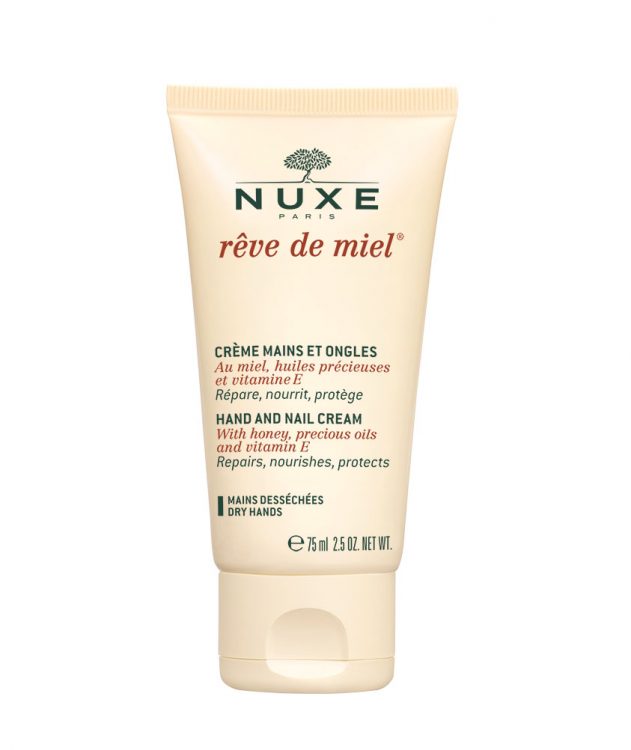 NUXE Reve de Miel Hand and Nail Cream
There's nothing worse than greasy hand cream, especially when you're reading a new book. This rich and velvety lotion from NUXE will leave your hands feeling nourished – and your book pages dry. Paraben free, over 90% of the ingredients are natural including Honey, Sunflower and Vitamin E which soothes chapped hands.
£10.50, 50ml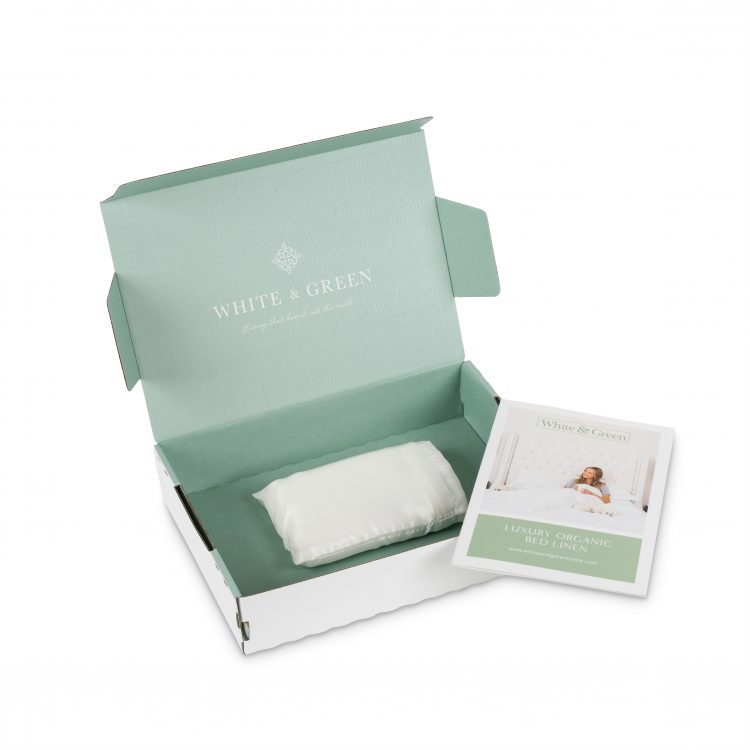 White & Green Peace Silk Pillowcase

A long-haul flight hack: pack your pillow using a compression bag – it will pack down flat, and you'll have a much more comfortable journey. Use a White & Green silk pillowcase on it for amazing beauty benefits. 100% ethical, the grade A quality charmeuse silk cases are incredibly soft and cooling on your face, plus you'll wake up crease-free and without frizzy bed-head hair. Favoured over cotton as they don't suck as much moisture, long-term, silk pillowcases can even help prevent split ends and wrinkles.

£70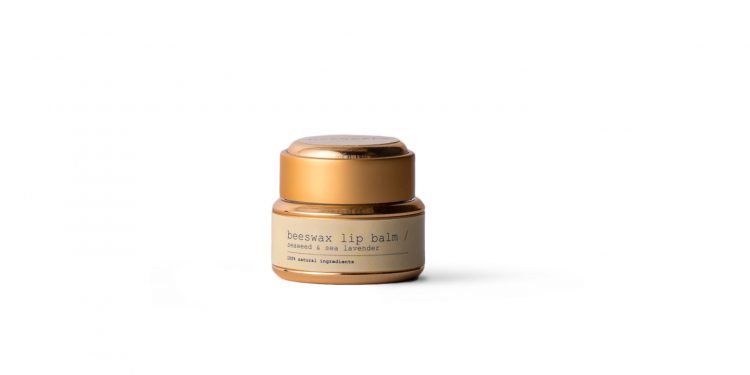 Haeckels Natural Lip Balm
A decent lip balm is a flight essential and Haeckels, a sustainable and eco-conscious skincare brand from Margate, has created a natural one that we love. Cruelty, silicone and paraben free, the beeswax balm is nourishing and hydrating without using silicone or parabens. It soothes dry, cracked lips and comes in an Instagrammable gold tin, ideal for packing earrings in when travelling once the balm is finished.
£16, 15ml
haeckels.co.uk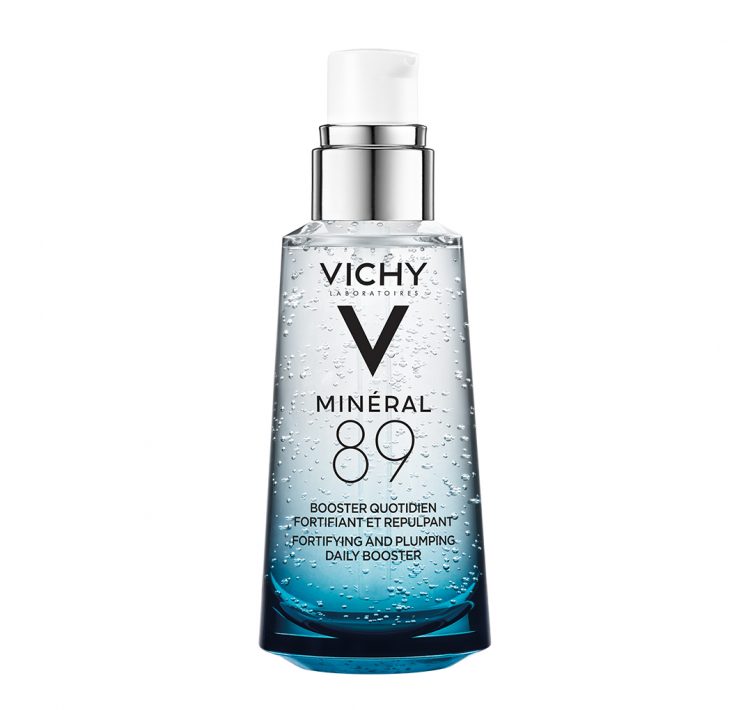 Vichy Mineral 89
Dehydration is one of the biggest problems for your skin whilst travelling. Luckily Vichy laboratories created a fortifying lightweight gel using 89% mineralizing water sourced from French volcanoes that helps to beat your skin's thirst and provides much-need long-lasting hydration. Rich in minerals and antioxidants that protect and plump your skin, it also contains hyaluronic acid that can hold 1000 times its weight in water for a glowing complexion.
£25, 75ml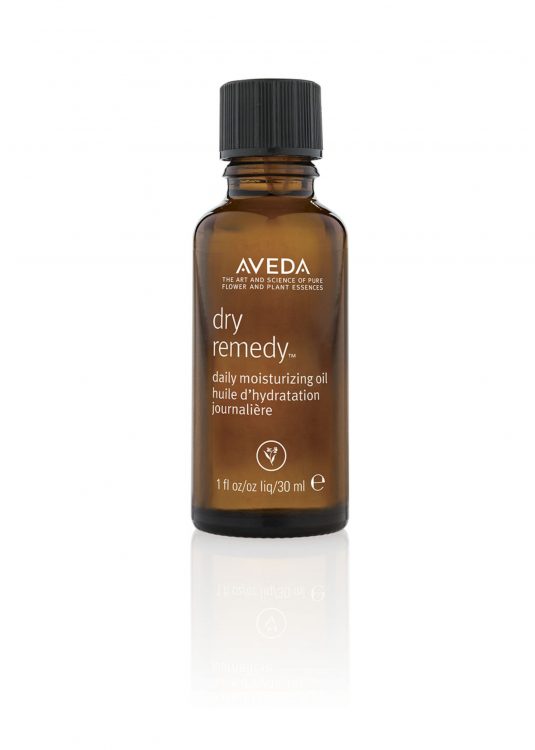 Aveda Dry Remedy Daily Moisturizing Oil
Aveda knows how to look after hair. Their incredible Dry Remedy, derived from plants and free of all nasties, is an instant boost for lacklustre locks. The certified organic buriti oil, harvested from the Brazillian "tree of life", is the ideal leave-in treatment during a long flight or, equally, for when you want to look great when you land. Getting rid of frizzy, bed-head hair and softening dry, brittle ends, this little bottle is a handbag must.
£22, 30ml
aveda.co.uk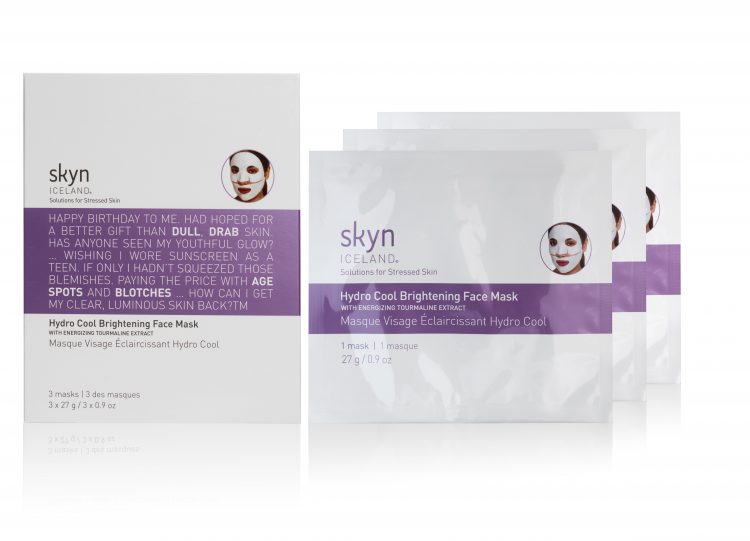 Skyn Iceland's Hydro Cool Brightening Face Mask
You might be wondering if it's socially acceptable to apply a face mask during a flight? We're here to tell you that it absolutely is. In fact, a face mask is the boost of hydration your thirsty skin needs. With ground-breaking Astaxanthin, an antioxidant from micro-algae from Iceland, this serum mask will stimulate collagen to give your skin back its glow.
£40 for 3 masks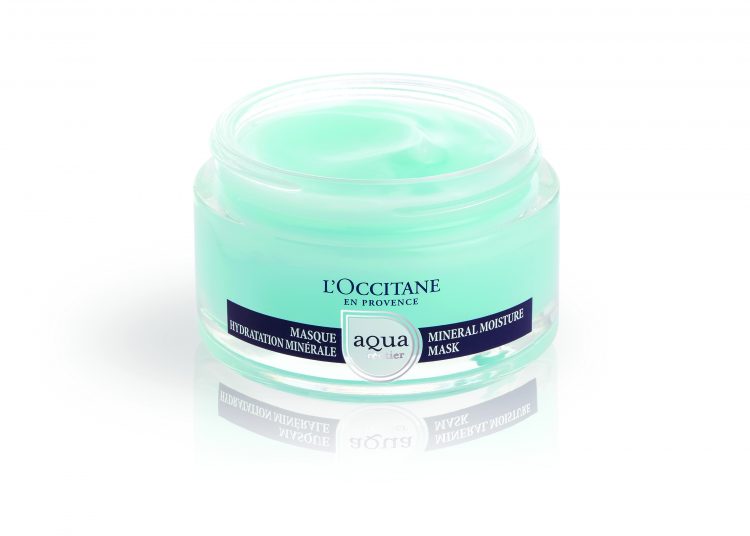 L'Occitane Aqua Reotier Mineral Moisture Mask
If you're not feeling brave enough to sport a more eye-catching face mask in public, this is the perfect product for you. Apply a thin layer of the moisturising L'Occitane mineral mask and keep on for the duration of your flight (it's especially great for long-haul and can used overnight). The silicone-free formula will boost your skin's hydration levels and protect it from the stresses of flying.
£32, 75ml

My Clarins Clear-Out
Until you're by the pool sipping a Singapore Sling, going on holiday can be pretty stressful. From packing your case and an early start to the hustle of the airport, our body is under immense pressure when we're feeling stressed and occasionally responds with angry spots. Clarins' Clear Out is a lightweight gel that helps soothe skin and reduce redness. Extracts of Purslane and Meadowsweet calm and help reduce blemishes so you can start your holiday with clear skin.
£15, 15ml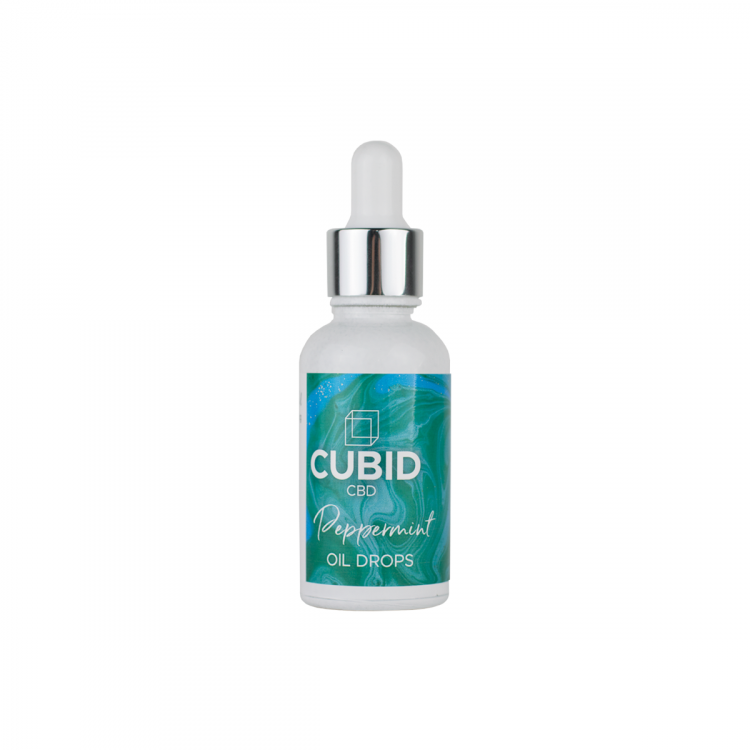 Cubid CBD Peppermint Oil Drops

Not strictly a beauty product but what we said before about stress and travelling leading to spot breakouts was no joke. If even the thought of flying gives your stomach butterflies, these CBD drops that use sustainably sourced hemp can quickly help you feel calmer. This in turn might reduce a flare-up of blemishes. It comes in peppermint and natural flavours, and just a couple of drops of oil under your tongue can ease stress, anxiety and insomnia.

£34.99 for 500mg hemp oil in 30ml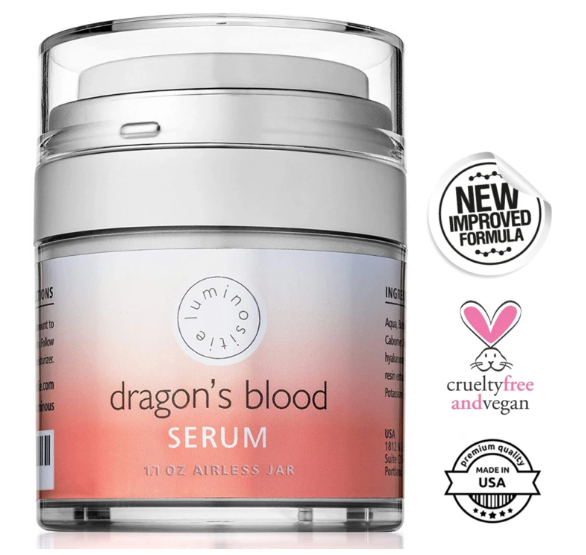 If you are the adventurous type, try this dragon's blood serum. It has a very nourishing, moisturizing, and protecting qualities when applied to the skin. Thought to help skin conditions of all kinds with great success, particularly for sensitive or acne-prone skin due to its soothing and inflammatory nature. It has a protective shield that helps to regenerate the skin and prevents further damage from external aggression.
Read more about dragon's blood benefits here.